Doosan rebrands to Develon
---
Develon will look to use the global resources of its parent company to further enhance its product offerings
Well-known global brand Doosan recently announced their rebranding to Develon, something expected by equipment industry followers after the purchase of Doosan Infracore's corporate identity by Hyundai Heavy Industries in August 2021.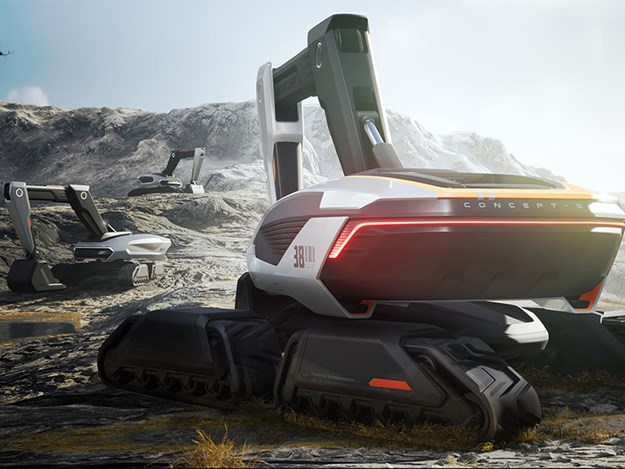 Now manufactured as part of the Hyundai Doosan Infracore (HDI) group, Develon will look to use the global resources of its parent company to further enhance its product offerings.
The original Doosan business was founded in 1896 in Korea, with the company saying it created a construction equipment division in 1977 and began delivering crawler excavators shortly after in 1978.
By 1985, the company reported accumulated excavator sales exceeding 10,000 units and in 2004, reported that it had reached $500 million in exports.
By 2005, the recently renamed Doosan Infracore had acquired a controlling interest in Daewoo Machinery and two years later in 2007 purchased Ingersoll Rand's compact equipment unit division Bobcat USA for a reported $4.9 billion. This moved the expanded business to seventh place in world equipment supply rankings.
In 2008, the business acquired Norwegian manufacturer Moxy and had completed construction of a 110,000sqm wheel loader plant in China, a market it first entered in 1994.
To meet rising local demand, in 2011, construction of a 240,000sqm excavator plant in China was completed, said to be capable of producing almost 10,000 excavator per year.
Through 2012 to 2016, expansion of key global sales markets continued, including construction of wheel loader production facility in Brazil.
Although the purchase of Doosan Infracore by Hyundai Heavy Industries in 2021 ($722.45 million for a 30% controlling stake) may have come as surprise to some, the partnership between the two businesses dates back to 2010 when the alliance was first launched.
Hyundai Doosan Infracore (HDI) says Develon is a combination of the words 'Develop' and 'Onwards'. It encompasses the direction of HDI to move onwards and change the world with innovative products and solutions.
"Develon will lead the future market of electrification and automation to spur growth and become a brand with more confidence among our customers," says Cho Young-cheul, CEO of HDI.
The business plans to introduce a more detailed brand story and vision through social media by the end of February 2023.
Keep up to date in the industry by signing up to Deals on Wheels' free newsletter or liking us on Facebook.