Comment: Improvement to infrastructure resilience vital
---
RTF urges the government to invest in infrastructure that will improve the industry's resilience and increase productivity
When I heard news that a freak gust of wind had flipped a truck on the Auckland Harbour Bridge, my first thoughts were to the driver and anyone else caught up in the accident. I never imagined that such an isolated and seemingly small-scale event could prove so disruptive for so long.
As we know, the truck tipped onto a load-bearing strut, damaging it beyond repair and meaning it would be several weeks before the bridge could again operate at or near capacity. This, of course, has had a disastrous impact on traffic in Auckland as well as the length of time it takes to move freight across the city.
Now, I know there's a certain random nature to the event, but we must take lessons from it. It's unacceptable that we effectively had a situation where Auckland, our largest city, became a city of two halves. The cost of the bridge lane closures may take some time to analyse but you can bet it runs well into the tens of millions, if not hundreds of millions of dollars, based on the loss of productivity and delays in freight alone. The Auckland region, after all, contributes nearly 40% of our GDP.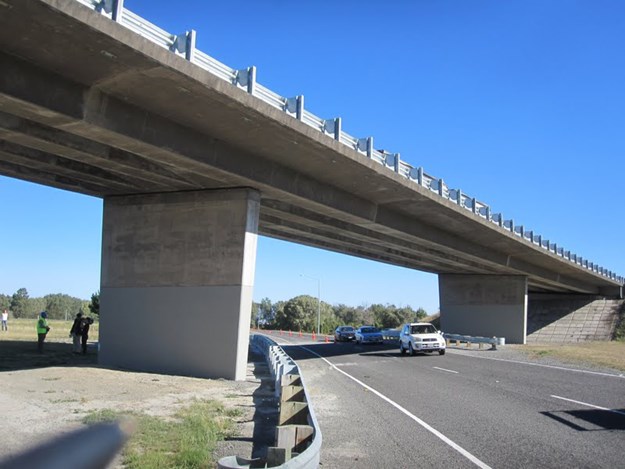 The Road Transport Forum feels that the incident and its impact is so severe that it requires a formal inquiry. This is not to lay the blame at the driver or transport company, who were obviously faultless victims in all this, but to find out what provisions were in place for such an eventuality and how better infrastructure could have alleviated the problem.
It has been obvious for years that there needs to be an alternative harbour crossing in Auckland. The issue has been debated ad nauseam but apart from the National Party promising it as part of their election manifesto, it has never really got past the hypothetical phase.
Unfortunately, this is because New Zealand has fallen into a trap across several governments where the provision of new infrastructure is cherry-picked by politicians for short-term political gain rather than planned and co-ordinated to give the best economic outcomes for the country. What Auckland has experienced over the last few weeks can be attributed to political neglect as much as anything else, in my opinion.
Perhaps the bridge debacle will be a catalyst for both central and local government politicians to get real about the state of our post-COVID-19 economy, stop spending money on niche vanity projects and ministerial follies, and invest in the infrastructure that will improve our resilience and increase productivity. It's a nice thought, I guess!
Keep up to date in the industry by signing up to Deals on Wheels' free newsletter or liking us on Facebook.