Comment: NZTA must do better
---
Road Transport on NZTA's roading project failures
It has been very disappointing to once again have to comment on quality issues affecting new roads around the country.
Evidence that the brand-new Waikato Expressway is developing ruts and breaking up comes alongside similar quality issues with the new Kapiti Expressway. I have also heard a number of anecdotal reports from operators around the country that there are plenty of other less high-profile roads experiencing significant deterioration.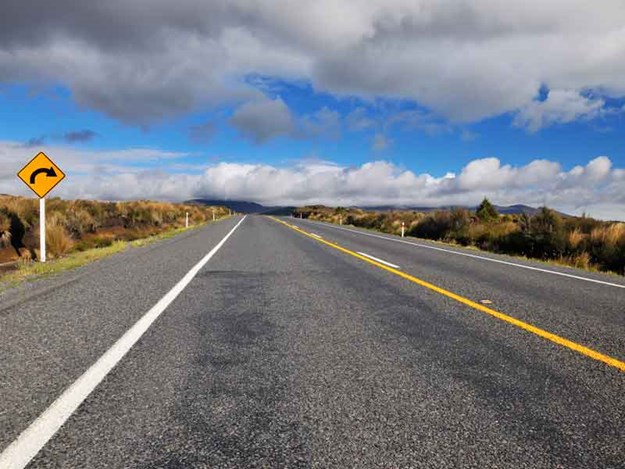 Despite NZTA's assurance that they are on top of things, these failures confirm that there is a fundamental issue in the way NZTA manages their roading projects.
Information from NZTA is that most of the rutting has occurred in the slow lanes of both expressways and is due to moisture seeping up through the road surface and into the seal.
It is just not good enough that two of our premier new roads surfaces have failed due to basic engineering flaws. It is a fundamental role of NZTA to ensure that contracted work meets the required specifications, and it is definitely not good enough to make the excuse that the ground is peaty or it is substandard as basic civil engineering requirements are that such issues must be mitigated.
The HMV (Heavy Motor Vehicle) fleet pays well over $1 billion of tax each year to the government in RUC (road user charges) alone. It is bad enough that the new Government has decided to reduce highway expenditure by 11% per annum but road users have a fundamental right to expect better outcomes for their tax dollars.
2018 Road Transport Forum Conference
On a more positive note, this year's Road Transport Forum Conference is now only a few weeks away and it promises to be a proper celebration of the road transport industry in the deep south.
The conference, which is to be held on 26 and 27 September at the fantastic Forsyth Barr Stadium in Dunedin, is being organised to feature a number of key industry issues as well as influential and inspiring speakers.
I'm pleased that Minister of Transport Phil Twyford has agreed to return after speaking at our 2017 conference, especially as the Government has announced a bit of a shake-up in the country's transporting funding priorities.
It will be good for delegates to hear more about the Government's transport plans that will inevitably have such a major impact on our industry. Other speakers include highly regarded economic commentator Cameron Bagrie, who will provide an analysis on the state of the New Zealand economy; chairman of HW Richardson Group, Rex Williams, who will share his experiences of being involved in the iconic Southland transport company; and Graeme Gale from Helicopters Otago, owner of one of the largest commercial helicopter operations in New Zealand.
Well-known Dunedin entertainer Doug Kamo will MC the conference while Otago sports icon and legendary rugby commentator Paul Allison will entertain delegates with stories from his days both on and off the sports field. There will also be trade and vehicle displays supplied by sponsors and supporters of the industry.
The New Zealand Road Transport Industry Awards dinner will be held on the evening of 26 September in the Dunedin Town Hall and will be a celebration of some of the outstanding achievers in road transport as well as a great night of local entertainment.
The 2018 New Zealand Truck Driving Championships Final, traditionally held alongside the conference, will this year start a day early and take place on the 'East Slab' of the stadium, which should make for a tight and technical course in a spectacular setting. 
For more information about the conference, including an online registration facility, accommodation options, sponsorship packages, transport and a partner's programme is available at rtfconference.co.nz.
Keep up to date in the industry by signing up to Deals on Wheels' free newsletter or liking us on Facebook.