Porter Press Extra: RJ Nicholas Contracting
---
Ross Nicholas' new Hyundai HX220L will be working throughout the Bay of Plenty and Waikato regions, building forestry roads and feeding crushers in quarries
When there aren't enough hours in the day, the smallest sliver of positive customer service can make all the difference. Completing a 220km-plus round trip every day between his home base of Rotorua and current worksite deep in the forest near Poronui Lodge off the Napier-Taupo Highway, Ross Nicholas spends plenty of time behind the wheel, as well as at the controls of his new Hyundai HX220L crawler excavator.
However, while he runs his own operation these days and has been in the forestry construction and quarrying game for 13 years, he's no stranger to long-distance driving, having been a truckie for much of his previous working life.
"I used to enjoy driving trucks, but there are too many idiots on the road!" he laughs. "Thirteen years ago, I decided to call it quits and head into the forest, and I haven't looked back."
Between building roads for forestry, including bridge and culvert work, and feeding crushers at quarries, Ross, who trades as RJ Nicholas Contracting, is kept pretty hectic five days a week. And with his machine inevitably always working well off the beaten path, good field support from the service agent is critical.
"This new digger is my fourth Hyundai and, aside from them being really good machines, having Porters looking after me is the key thing," he says. "I doubt you'd get as good aftersales service out of any other machinery supplier: those guys just get everything sorted every time."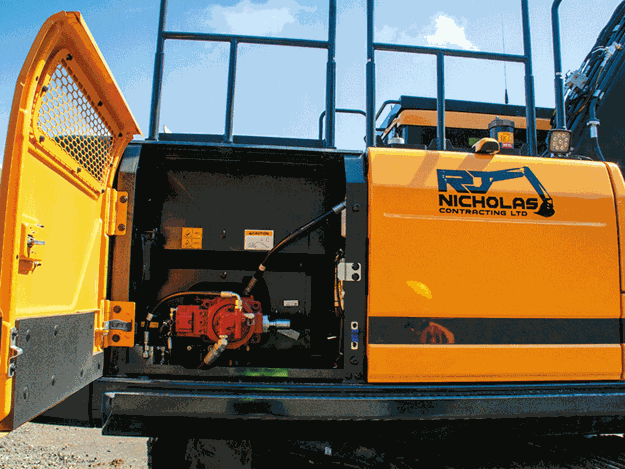 "Craig [Lennane] at the Tauranga branch is fantastic to deal with. His guys will complete all the servicing in the forest during a lunch break—that's really crucial for me because it means I can work uninterrupted.
"And Kevin [Start] at Porter Parts in Rotorua always goes the extra mile too. If I need a filter or something like that, he'll drop it off at home for me; it's never any bother. I'm a one-man band, so if I don't do it, it doesn't get done normally. Depending on where I'm working, by the time I get back home each night, I wouldn't have time to drop in and pick a part up, so that kind of customer service makes life much easier."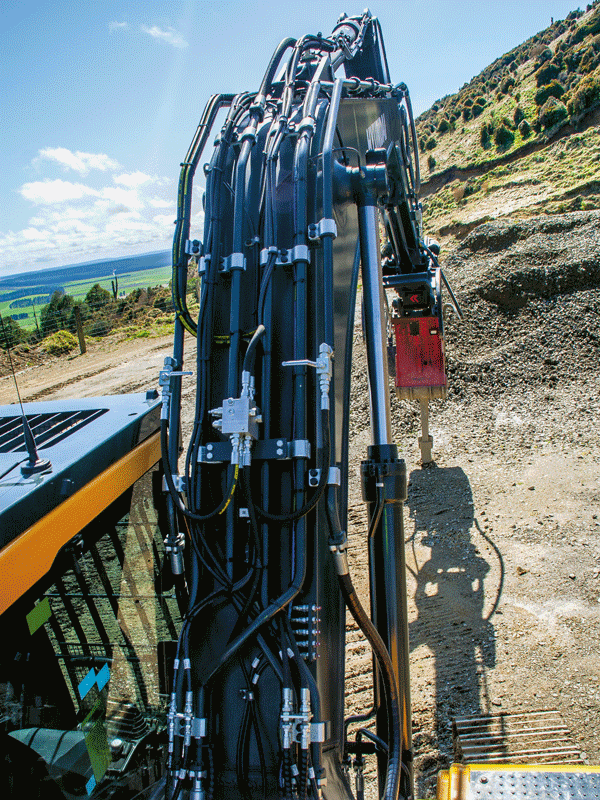 As to Hyundai crawler excavators themselves, Ross was a fan even before he began working for himself. A succession of 22-tonne Hyundai R210LC-9s yielded plenty of reliable production over many years, with Ross saying he averages around 2300 hours per year on his machines.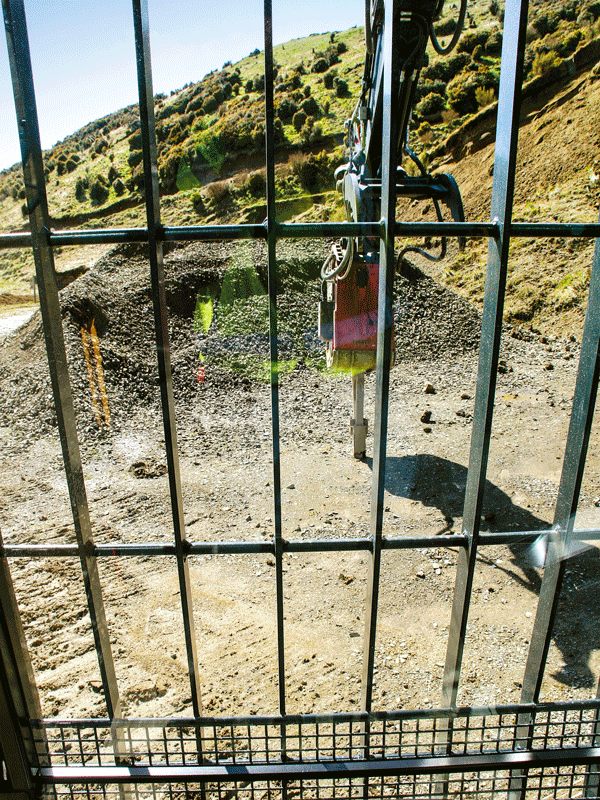 His first Hyundai R210LC-9 was sent off to its next owner with 8900 hours on the clock, and Ross has been sold on the brand ever since. The new Hyundai HX220 was barely a week into duties when Deals On Wheels caught up with Ross at Poronui, but he's anticipating plenty of life out of the new excavator over the next few years and is impressed with the marked upgrades in technology and engineering he has seen so far.
"I saw the HX at a demo day last year and yeah, it was pretty obvious it was a step up from the previous machines. I knew it would work well as far as the heavy-duty stuff goes, but the most noticeable big improvements are in the cab.
It's really comfortable and it's mounted well so all the bumps and shakes are cushioned. It's got good air conditioning and heating too, which is handy because we're at a pretty high altitude here and we had snow the other day!" he laughs.
Ross says he's also impressed with the upgraded camera technology in his new HX series machine. "I used to just have a reversing camera in my old digger, but this one gives you views right around it. If anything approaches you from any angle, the camera on that side of the machine automatically alerts you—it's a great feature."
The Hyundai HX220 is currently operating at a farm quarry in the forest, ripping out rock for the crusher. Ross says he's using a Robur Twin-Ram tilt coupler double locking and a Robur power claw, in conjunction with a Dig-Max 2.1 weed bucket.
From here, in a week or so, Ross and his machine will be heading to the Kaiangaroa Forest—and a bit closer to home—in order to complete some more roading work there. But regardless of where the new Hyundai HX220L will need to head next, Ross knows he will get the same aftersales support from the same dependable Porter Equipment team regardless.
"My Hyundai does absolutely everything much more expensive machines do, so if I can save on the price of a new machine at the start and be well looked after by the people who sell it to me, then why would I want anything else?"  
Find new and used heavy machinery for sale in NZ
Keep up to date in the industry by signing up to Deals on Wheels' free newsletter or liking us on Facebook.