Product feature: Lokotrack ST2.3 mobile screen
---
NZ's first Lokotrack ST2.3 mobile screen has been delivered and commissioned for Canterbury-based CCL by MIMICO
Metso's new Lokotrack ST2.3 mobile screen has arrived in New Zealand and the first machine has already been delivered and commissioned by MIMICO.
The ST2.3 is a perfect fit for Canterbury-based ​​Construction Contracting Ltd (CCL) who will operate it at a subdivision project that requires the removal of 100,000 cubic metres of rock over the next five years, says MIMICO.
The Lokotrack ST2.3 is an agile and compact mobile screen suitable for a wide range of applications from heavy-duty scalping to fine screening and recycling. It brings the proven quality and operational reliability of Lokotrack track-mounted solutions to a completely new lighter-weight screening solution, the manufacturer says.
"We're using the ST2.3 for a wide range of applications," says CCL managing director Hamish Wright. "This includes soil screening, pre-screening concrete rubble for crushing and making ballast, and drainage aggregates in conjunction with our impact crusher. Its compact size means the ST2.3 is easy to shift and has the ability to be used on small projects while still maintaining the productivity of much larger machines."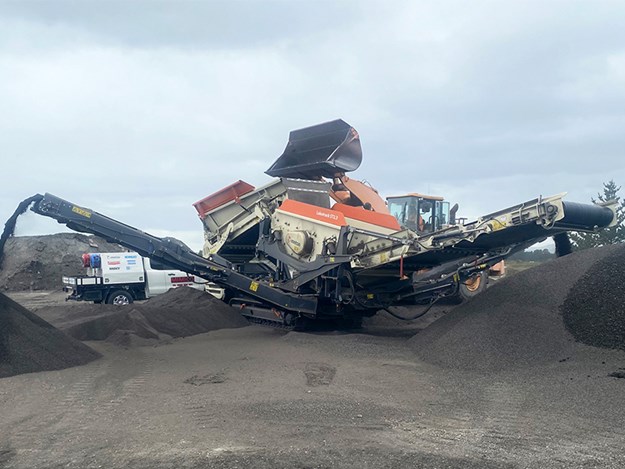 MIMICO's crushing and screening business manager Garth Taylor adds: "The Lokotrack ST2.3 is tailor-made for CCL's line of work. With the widest screen in its class (1.5m/5'), the ST2.3 can perform exceptionally across many and varied applications.
"To cater for this, the top deck of the Lokotrack ST2.3 can be configured with grizzly bars for heavy-duty scalping applications, punch plate for large aperture sizing, grizzly fingers for sticky applications or demolition waste, and steel mesh for fine screening tasks. This versatility makes the ST2.3 a truly multi-use screen."
Hamish says he was impressed with the support offered by MIMICO.
"This is our first new Metso product. The workshop team has been great at making sure we had all the correct training and supply of all screen media needed for our range of jobs.
"We looked extensively at each provider when deciding which machine to go with. We based our purchase decision on the machine's ease of use and transportability, production rates, cost and, of course, the back-up service offered by the provider.
"We've worked with MIMICO previously when we bought two new Moxy MDT30 dump trucks from them. They have been great to deal with."
For more information, visit mimico.co.nz
Find new and used machinery for sale in NZ
Keep up to date in the industry by signing up to Deals on Wheels' free newsletter or liking us on Facebook.