Test: Cat S41 Smartphone
---
Is the new CAT S41 smartphone the best phone ever to be made for tradies? Deals on Wheels test it out.
When you have a global heavy machinery manufacturer renowned for making quality products putting their brand name on a smartphone, you know it's going to be good before you even open the box; and the S41 didn't disappoint.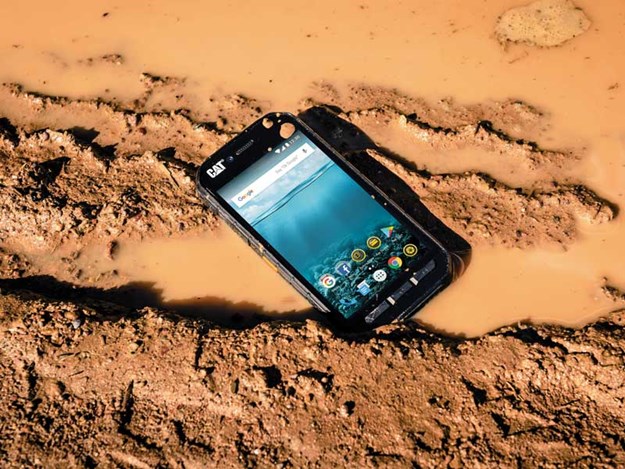 The specs are clearly focused on the core user who wants a rugged smartphone, capable of taking the knocks and drops, in any weather, and still keep working day in, day out.
People who are on the road, worksite, or out on the farm need longer battery life from their devices and access to task-based applications quickly. The S41 has it all.
Tough credentials
As you would expect from a rugged device, the S41 meets or exceeds the MIL Spec 810G drop-proof to 1.8 metres test and is IP68 rated for water and dust.
In a nutshell, this means the phone can be submerged in water up to two metres deep for about one hour, but you have to remember to close all the ports using the rubber covers on the case.
You can even take video and photos while underwater. And with the option of expanding the internal 32GB RAM to 128GB, running out of storage space won't be a problem.
Battery power pack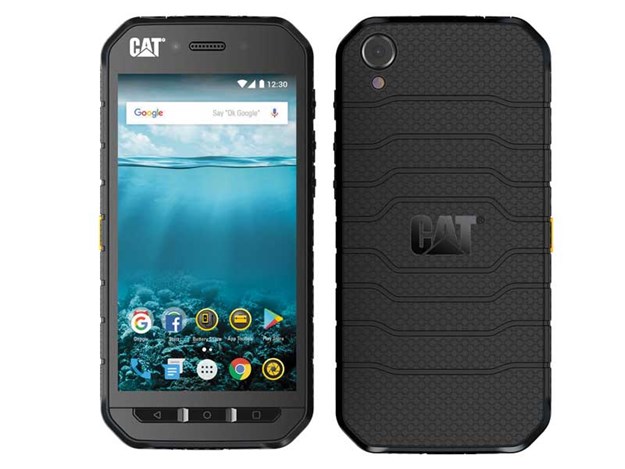 One of the unique features of the S41 is its large battery. At 5000mAh, it's about twice the size of your normal smartphone battery. Not only will this give you extended use—up to 44 days standby time or up to 38 of 3G talk time—but you also have the option of using the phone like a battery power pack.
With the S41 charged up, and using the included USB adaptor, you simply start the Battery Share app. The S41 will automatically stop charging when the receiving device is fully charged, or when the pre-set minimum battery level you have set on the S41 is reached. Either way, it won't let the S41 drop below 20% of its battery capacity.
There's even the option of charging out at 1.5amps, which is higher than most 230-volt USB chargers at 1amp. Higher amps mean quicker charge times.
Customisation
There's a gold/yellow programmable button on the left side of the phone that can be set up by the user for just about any option.
Program it for Push To Talk apps, turning on the flashlight, camera, or simply to launch an application that you use on a regular basis. It's up to you what you want it to do.
The App Toolbox is a CAT phone-only feature where you can find a range of hand-picked apps for both work and play. Construction and Farming apps folders can be found on the Toolbox opening screen. There's also links to interesting articles and the Catphone.com blog.
Responsive display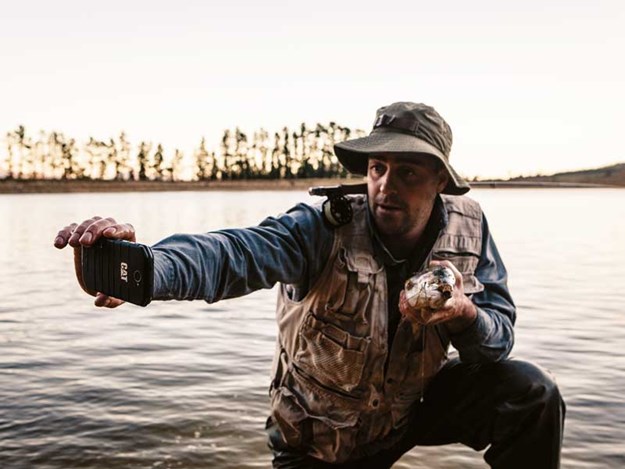 The five-inch full HD display is sharp and reproduces colours accurately. The latest scratch-resistant Corning® Gorilla® Glass 5 touchscreen works when it's wet or if you are wearing gloves.
And wearing gloves is what you'll want if you're using the S41 at the lower end of its operational range from -25 to 50 degree Celsius—perfect for the Central plateau, South Island, or any high-country farming.
Just activate Gloves Mode in the settings and the screen becomes more responsive to the touches made with gloves on.
The internal modem still has the FM function active so you can plug in some wired headphones (yes, it has a headphone plug!) and listen to the local FM channels. Listen away and never miss a call or text (unless you choose to). It can also record the radio.
Verdict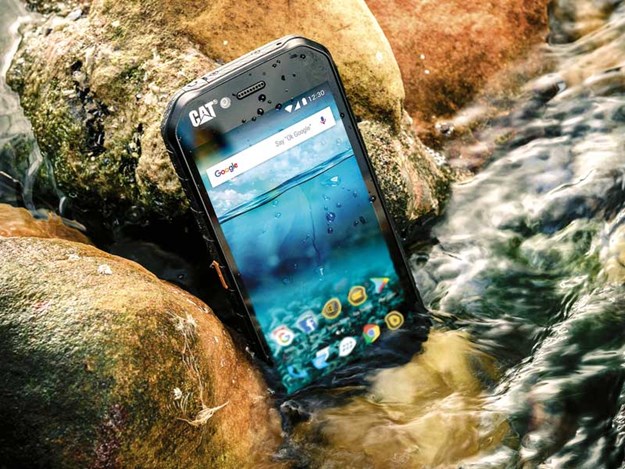 The S41 is a well-made phone. Rugged and solid, it's a bit on the heavy side, but that's the trade-off in order to get long battery life and the incredible Battery Share function—something tradies can get used to. I bet there's even enough power to start a small car. Disclaimer: do not try this.
Even if you don't utilise the power share feature, 44 days of standby is great for those that are always on their phone or regularly forget to charge up.
With up-to-date features along with a robust case that can withstand knocks, drops, and dips, this is a perfect phone for those working or playing in dirty, cold, and dusty environments. And for those who are big Caterpillar fans, the S41 will definitely make a nice and useful addition to your collection.
We used the phone in the pouring rain with absolutely no issues with the touch sensitively of the screen. Then, we tried using the S41 while wearing some standard leather working gloves, and it worked a treat with the Glove Mode activated.
It was easy to operate and at no time did we feel the need to remove the gloves for a better experience. Sometimes, we had to use the edge of the gloved finger to get an accurate touch, but that was an issue with the gloves, not the phone. Also, the Battery Share feature is amazing. It charged up our GoPro batteries in the field.
CAT S41 smartphone specifications
| | |
| --- | --- |
| Display | FHD (1280 x 1080) TFT |
| Memory | 3GB RAM, 32GB ROM |
| Processor | MTK P20 MT6757 Octacore 2.3GHz |
| OS | Google Android™ Nougat |
| Dimensions | 152 x 75 x 12.95mm |
| Weight | 218g |
| Audio | FM Radio, music player, 3.5mm jack |
| Video  recording | 1080p @ 30fps |
| Video playback | 1080p @ 60fps |
| NFC | Yes |
| Wi-Fi | 802.11 b/g/n (2.4 & 5GHz) |
| USB | Micro-USB 2.0, USB-OTG |
| Camera | Front 8MP, Rear 13MP |
| Temperature range | -25 to 50° C  |
| Hydraulic tank | 29.5L |
| Max dump height | 2438mm |
| Max reach (at ground height) | 3987mm |
| Max digging depth | 2438mm |
For more information, visit catphones.co.nz.
Keep up to date in the industry by signing up to Deals on Wheels' free newsletter or liking us on Facebook.