1995 Isuzu Elf
---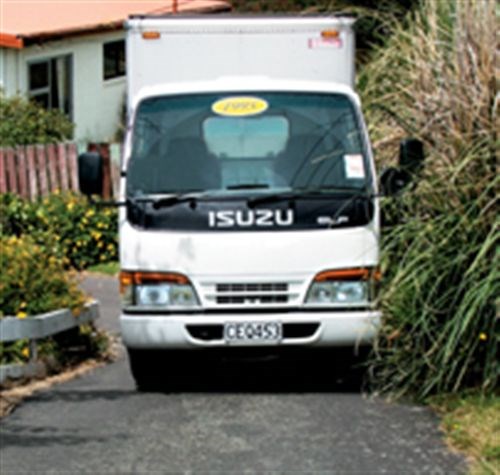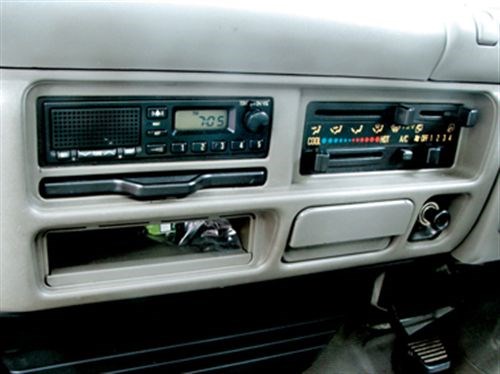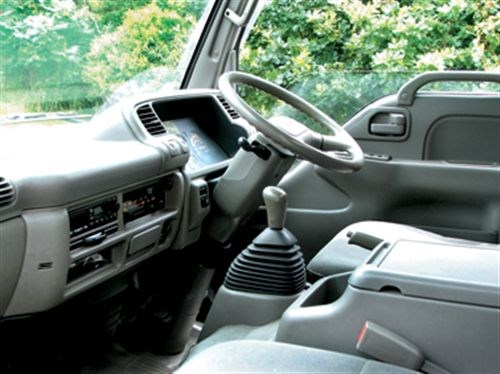 The thought of moving house can be a very stressful time, especially when you're moving from one city to another. Deals on Wheels hired a 1995 Isuzu Elf to get the job done.
Over the Christmas period, a mate of mine was making the big move from Auckland down to Wellington, and needed a decent sized truck to shift his furniture. I saw it as an excellent opportunity to conduct a long distance road test, all the more testing with a full load.
First thing to do was check out the commercial vehicle hire market, so I gathered quotes from different companies and compared rates. The truck needed to be uplifted from the Wellington area and driven to Auckland and then returned to Wellington and had to be at least 9cu m. I was also after a box body truck in order to protect the items being transported.
After obtaining a vast number of quotes I finally settled with a newly formed company in Paraparaumu called Ram Commercials. It has a number of commercial vehicles on its lot for sale, but also a rental business called Can Doo Rentals.
It would be a five-day trip in order to get to Auckland, pack the truck, return and unpack. Can Doo Rentals offered me a package deal for the 1995 Isuzu Elf Box Body Truck of $69 per day plus 15 cents per kilometre, once we had travelled over 150km per day.
RAM Commercials specialise in 1.5 to 6-tonne box body trucks, and also has 22-seat buses, small people carriers, flat deck trucks and tippers.
The 650km or so trip to Auckland went extremely well and the 3.1 litre diesel engine was quite enough to maintain a good 90kph the entire distance both with an empty load on the way up and a full load on the return trip. Diesel economy was impressive going through approximately $70 up to Auckland and $90 on the return trip with a total of 1266km.
I chose to vary the route in order to see how the truck performed on slightly different terrain, going to Auckland via National Park and on the return trip sticking to the standard State Highway 1 path.
This Isuzu was fitted with Dunlop 183 RS tyres on the front and Toyo 165 R13 to the rear, both sets of tyres were in excellent condition. The cab of the vehicle was fitted with spring suspension and the rear with leaf suspension and made the journey quite comfortable both with and without a load limiting the bounce effect.
The tare weight was 2220kg and, in my opinion, there was very little difference in manoeuvrability and steering between an empty and full load, which was helped by the five-speed and power steering options and as stated above the diesel economy didn't change a great deal either.
The steering felt quite light and easy to control and the wheel alignment felt just right.
This Isuzu had a fairly effective turning lock requiring about 6m width for a 180-degree turn on full lock.

Packing up
Into 9cu m we managed to pack a small fridge, box freezer, 3+2 seater lounge suit and foot stool, office desk and chair, queen size bed and mattress, dining suit with four chairs, coffee table, tallboy with eight drawers, mountain bike, computer system, television and DVD player, and approximately 11 standard size boxes filled with small goods.
The truck itself was well designed for easy access with a full sized roller door to the rear and a sliding door of approximately 1.5x1.5m on the passenger side. Both doors were able to be secured with a key lock and there was also a step located at the rear to help access into and out of the rear of the truck.
From the driver's cab I had reasonably good visibility, all mirrors were conveniently located, and a reverse warning indicator was also fitted that had the additional option of being heard outside of the cab.
Air conditioning worked reasonably well, although the electric windows became the most efficient climate control system for the majority of the journey as we had decided to travel during the only warm days that the month of December provided.
Unfortunately, on-board entertainment was non-existent. The 'am' radio just didn't seem to cut it, although considering it had only arrived from Japan three weeks previous, I wasn't too worried. For long-term hire however, this would be an important factor to keep in mind.
To sum up, I was extremely impressed with the service I received from Can Doo Rentals. The hire agreement was clear and concise and, more importantly, there were no hidden costs. The company was more than happy to accommodate me with what I required and for how long.
The truck was in excellent condition both mechanically and aesthetically and definitely up to the task. I had no issues with its efficiency or its practicality and almost felt as though I was driving an oversized car, with and without the load.
Truck test: John Reynolds
Words and pictures: Kelly Ryan
Ram Commercials and Can Doo rentals are located at 3 Kapiti Rd, Paraparaumu, tel (04) 298 5940 or 027 2533831.
Keep up to date in the industry by signing up to Deals on Wheels' free newsletter or liking us on Facebook.