Kamaz Continent hybrid
---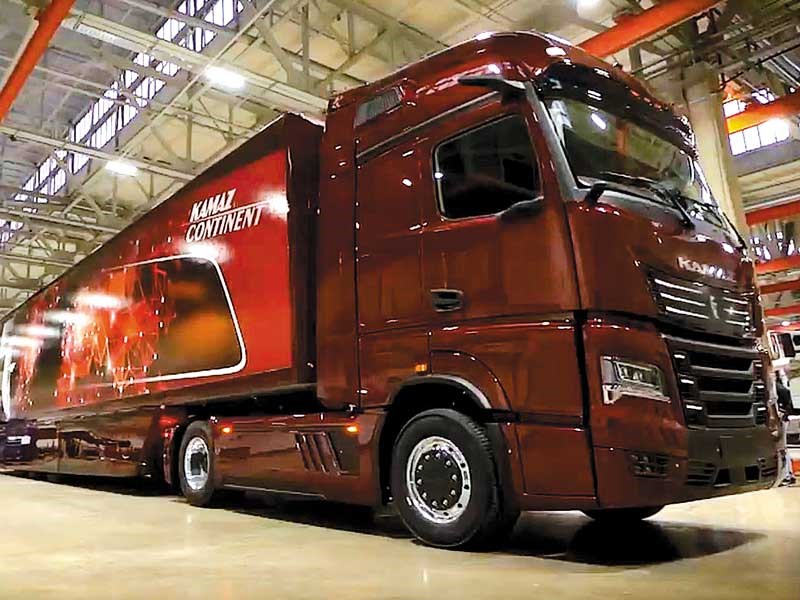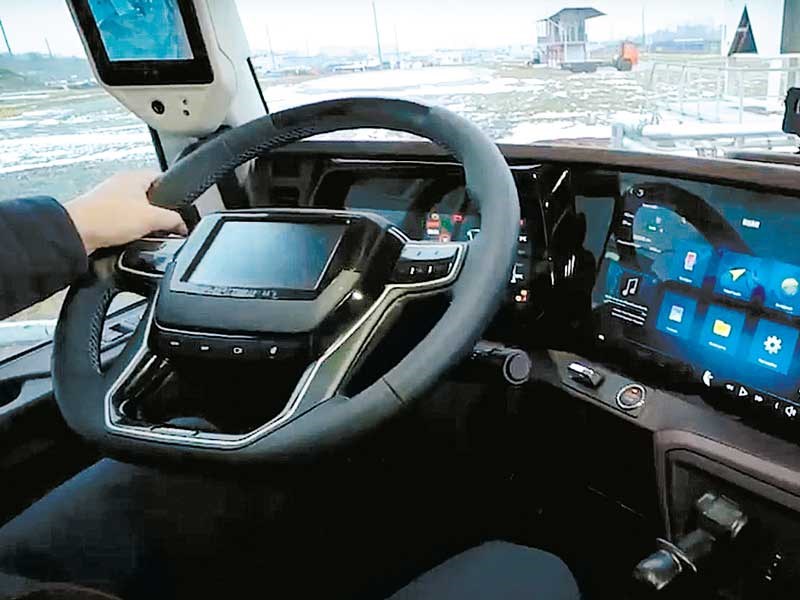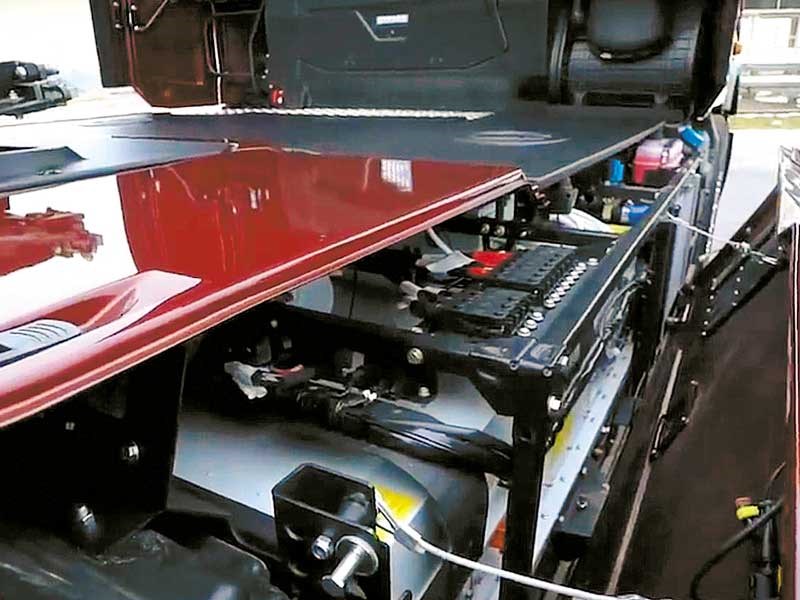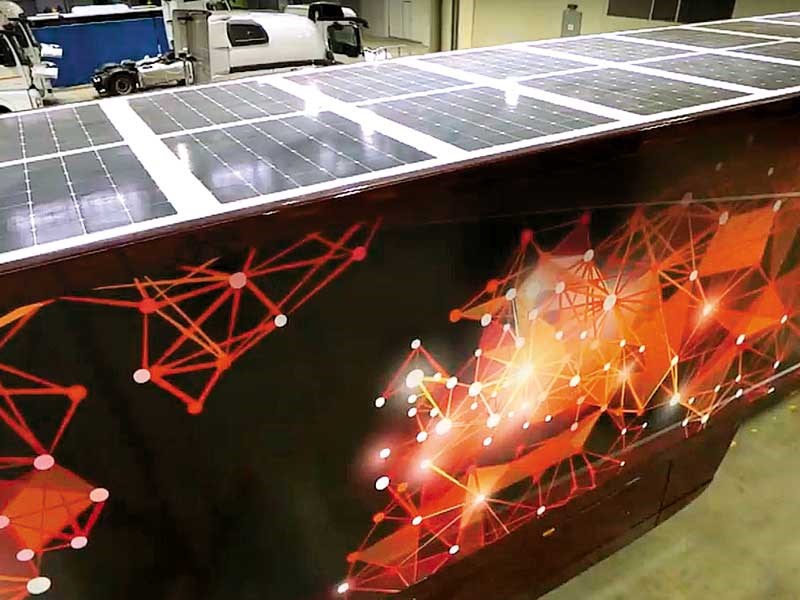 Russia's Kamaz has unveiled its latest haulage truck, the Kamaz-54901 Continent.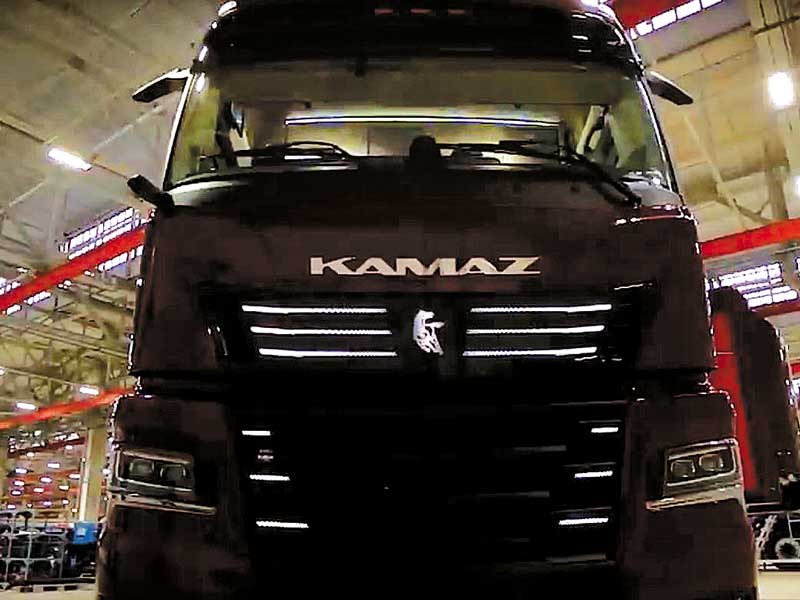 Kamaz has unveiled its new haulage truck, the Kamaz-54901 Continent, supported by artificial intelligence and featuring a variety of creature comforts for the driver.
The 30-tonne truck features a 'Highway Pilot' artificial intelligence system, which acts as the main assistant to the driver. It allows for emergency braking, switching lanes and making turns automatically, for adaptive cruise control, traffic-sign recognition and other features.
The truck's control panel is represented by a 39-cm touch screen multimedia system, which combines the functions of an entertainment centre and an on-board computer. Another tablet is fitted into the steering wheel, while two more screens are located on the sides of the cabin to display the visuals from the cameras that replaced the rear-view mirrors.
The Continent boasts a hybrid power unit, in which a turbo-diesel engine is backed up by an electric one, making it 17% more efficient than previous models that had operated on diesel only.
The truck's cabin is designed to provide maximum comfort for the driver during long voyages. It's equipped with a refrigerator, a microwave oven, a multi-cooker and a wash tank. There is a separate niche for documents, a safe with a combination lock and a 90-centimeter-wide folding bed. On-board electronics are partially powered by solar panels built into the roof. The new truck is expected to hit the roads in about five years, Kamaz says.
Based in the city of Naberezhnye Chelny in Russia's Republic of Tatarstan, Kamaz produces more than 30,000 vehicles annually.
Source: RT News
Find more trucks for sale in NZ.
Keep up to date in the industry by signing up to Deals on Wheels' free newsletter or liking us on Facebook.