Auckland's first hydrogen production and refuelling facility
---
Auckland's Waitemata port will soon get a hydrogen production and refuelling facility—a first for Auckland
Ports of Auckland along with project partners Auckland Council, Auckland Transport, and KiwiRail will invest in hydrogen fuel cell vehicles, including port equipment, buses, and cars.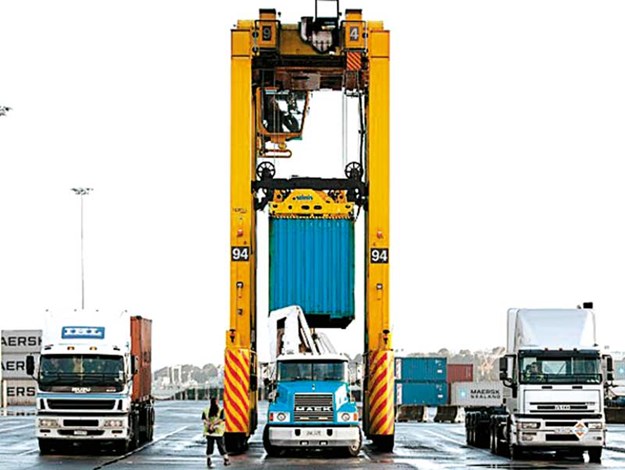 "We have an ambitious target to be a zero-emission port by 2040," Ports of Auckland chief executive, Tony Gibson, says.
"In order to meet the target, we need a new renewable and resilient power source for heavy equipment such as tugs and straddle carriers, which are difficult to power with batteries. Hydrogen could be the solution for us, as it can be produced and stored on site, allows rapid refuelling, and provides greater range than batteries."
He added that if the trial was successful, the technology would have a wide application. "It could help Auckland and New Zealand towards energy self-sufficiency and our emission reduction goals."
Ports of Auckland will fund the construction of a facility, which will produce hydrogen from tap water. The process uses electrolysis to split water into hydrogen, which is stored for later use, and oxygen, which is released into the air. The only by-product is water.
"With 40% of emissions in Auckland coming from our transport system, alternative energy sources to power vehicles, such as electric and hydrogen, are critical to meeting the target of global warming to 1.5 degrees," Mayor Phil Goff says. In an attempt to reduce greenhouse gas emissions, companies around the world are looking at hydrogen as an alternate fuel.
Earlier in September, the Ports of Los Angeles (POLA) was awarded US$41m from the California Air Resources Baord for a project to promote the use of hydrogen fuel-cell trucks. POLA, with support from Toyota, Kenworth, and Shell, will establish a fuel-cell-electric technology network for freight transport.
The Waitemata project is currently in the planning phase, and Ports of Auckland is about to start a stakeholder engagement before applying for a resource consent in early 2019.
Keep up to date in the industry by signing up to Deals on Wheels' free newsletter or liking us on Facebook.