Management changes announced in IVECO NZ
---
Ian Walker, along with wife Kristi Walker, have announced their resignation from IVECO New Zealand
IVECO announced the departure of Ian Walker, general manager of IVECO NZ and Kristi Walker, marketing and network development manager of IVECO NZ on 4 May.
As the company looks for permanent management appointments, IVECO Australia manager, Daryl Thornton, will be taking on business operation responsibilities in the interim for the New Zealand market.
Daryl, who was the dealer principal of IVECO Sydney before taking up the position of IVECO Australia's network development manager, will be supported by the New Zealand IVECO team.
After spending 15 years with Daimler in the UK and US and leading the Freightliner and Mercedes-Benz brands in New Zealand, Ian joined IVECO in April 2015. Kristi came on-board six months later.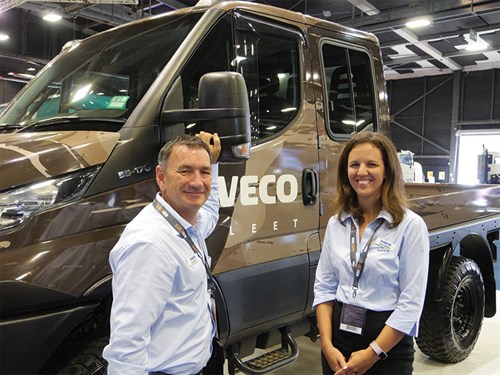 "From 2015 to today, our volume has almost tripled, our workforce increased by 25%, our market share more than doubled in some areas, and our profits are the healthiest they have ever been," Ian says. "These results have allowed IVECO to invest in the new Auckland-based headquarters and state-of-the-art retail facility due to open in August this year. It has been a great journey here at IVECO New Zealand, and we are leaving the company in very capable hands."
Talking about her journey in the company, Kristi says, "ITNZ has some amazing employees, some have been with the brand for decades and their customer following shows their commitment to the brand and their character. We thank them for the joy they've brought to our roles and their critical involvement in IVECO's recent success."
The couple said that before they look for the next challenge, they will be going on a year-long trip around the world with their family.
"We wish IVECO New Zealand, its customers, and staff every success for the future."
Keep up to date in the industry by signing up to Deals on Wheels' free newsletter or liking us on Facebook.