Tesla Semis hit the open road
---
Two Tesla Semi test vehicles began their first production trip, a 417km haul each way, to be a real-life test of each truck's battery capacity
The future of trucking according to Elon Musk officially got underway recently as two Tesla Semi test vehicles began their first production trip hauling battery packs from the company's Gigafactory located in the appropriately named Sparks, Nevada.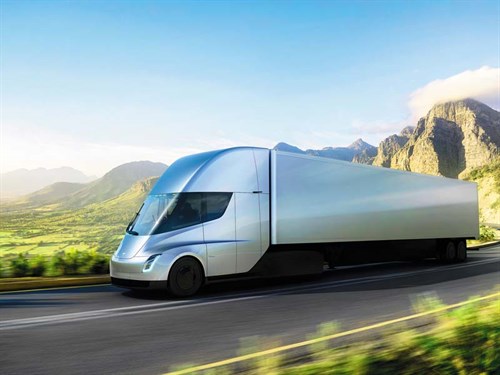 The load destination was the Tesla car assembly facility in Fremont on the east side of San Francisco Bay, California. The haul distance of 417km each way was understood to be a real-life test of each truck's battery capacity, which was supplemented somewhat by the on-board regenerative braking system during the 1220-metre elevation drop on the westward leg of the journey.
Each truck is reported to be capable of carrying up to 36 tonnes. However, it is unknown at this stage whether the trucks were fully loaded or if goods were carried on the return leg of the journey.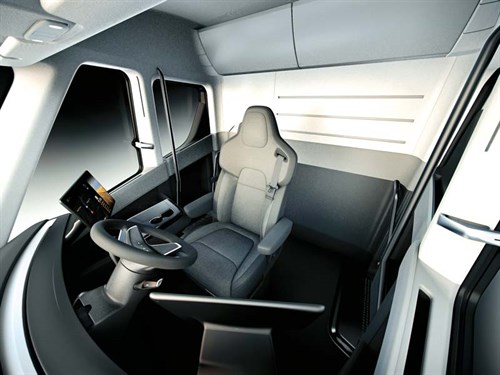 According to Tesla's marketing information, there will be two models available to purchase from around 2020. The 300-mile range model has an expected base price of $US150,000 (approx. NZD 206,737), while the 500-mile range model is listed at $US180,000 (approx. NZD 248,085). Customers can reserve a vehicle for a base price of $US20,000 (approx. NZD 27,565).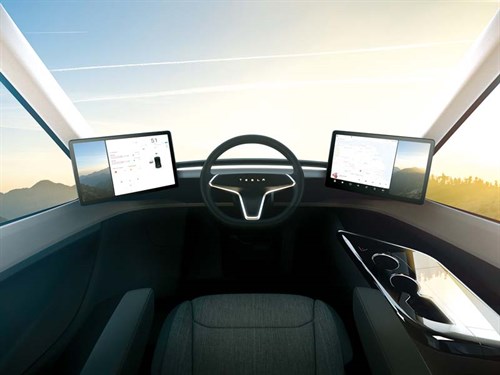 It is also not known if the two test trucks will continue with regular production runs between the two facilities as part of Tesla's evaluation process. 
Keep up to date in the industry by signing up to Deals on Wheels' free newsletter or liking us on Facebook.