2018 Best Eatery on the Road winner
---
Rangitaiki Tavern and Truck Stop win the 2018 Best Eatery on the Road competition
Although Christmas gone is a fading memory, Duncan and Marion Klaus have every reason to celebrate after winning the 2018 Best Eatery on the Road competition for an unprecedented fourth time.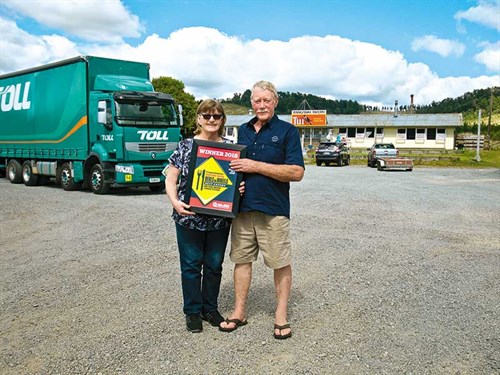 Along with their loyal staff, the hard-working owners of the well-established truck stop, café, and tavern located just over 40km from the shores of Lake Taupo on Highway Five, almost didn't make the competition this year after Marion fell ill for a few weeks.
"It was all hands on deck," Duncan says. "With up to 25 lunches to make each day for guests who use our accommodation when working or hunting in the area, followed by their dinner, not to mention the regular running of the café for motorists, and truckies calling in for meals, we were really stretched," he says.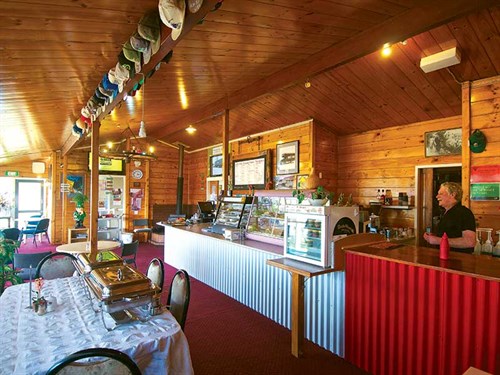 But win they did, even if it was by the smallest of margins (22 votes) in the seven-year history of the competition, pipping runner-up, Dunsandel Stop Shop of Canterbury at the final post.
Coping with running the business with a key member away and gathering votes for the latest Best Eatery on the Road competition must have been a colossal task, but as always, the crew at Rangitaiki did the business and provided the service, which sees them as a popular stop for truckies on the busy main highway between Taupo and Napier.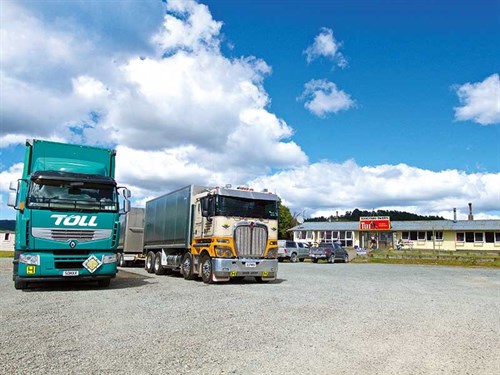 On the day of Deals on Wheels visit to present Duncan and Marion with their fourth winning award, the large parking area saw a steady stream of trucks come and go from the premises, as drivers stopped in for a meal and rest break.
"He's swapping over with another driver," Duncan says as he points out the window at a new arrival in the parking lot. Taking a quick glance at the clock, Duncan cocks his head to the side and delivers a short message to the kitchen, "Truck's in," which is followed a few minutes later by a packaged lunch being handed to what looks like a hungry driver—all carried out in a well-rehearsed routine.
"You're running a bit late boy," Duncan says as the driver sits down on a picnic table outside with his meal.
"We know our people and their schedules pretty well by now," Marion says. The banter between other drivers and Duncan are indicative of a place that is more than just a stop-off to grab something to eat, and Marion is referred to as 'mum' often.
"The truckies work so hard and it can be lonely out on the road, so we try our best to make this place as homely as possible," Marion says. "These guys are the lifeblood of our business, and that is why we will wait up into the night if needed to ensure they get fed and looked after."
However, things may be changing in the not too distant future, as the two well-known proprietors contemplate retirement from their busy lifestyle. "Yes, we're looking forward to finally putting our feet up and relaxing," Marion says. "Duncan wants to spend more time hunting, and I'd like to spend more time with my grandchildren."
"So, if you know anyone who has a good work ethic, enjoys working with people from all walks of life, and has a strong affinity with truckies, then send them our way," Duncan says with a smile. 
For more information, contact Rangitaiki Tavern and Truck Stop on 07 384 2803.
Keep up to date in the industry by signing up to Deals on Wheels' free newsletter or liking us on Facebook.