Remembering John Lance Murphy
---
Deals on Wheels farewells NZ Trucking magazine's co-owner John Lance Murphy
Many avid readers of NZ Trucking magazine lost an erudite purveyor of information and entertainment on 6 October with the passing of Murph following a short battle with cancer.
John was a champion of all things trucking and the industry that surrounds it. He travelled the length and breadth of the country, fishing out the best stories and the latest news on a subject that was very dear to his heart.
Speaking of 'fishing out' stories about trucks, John was also a keen fisherman in the literal sense of the word and was considered to be an authority in that field as well. He also wrote for NZ Fishing News.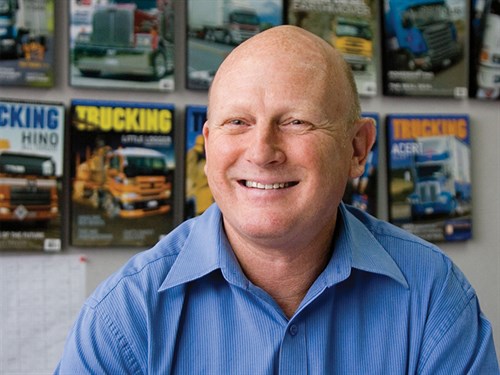 A mechanic by trade, John had the ability to write with authority on trucks and machinery and was the owner of a well-presented Bedford truck that he trotted out on occasions to truck shows and parades.
In fact, his love of trucks was such that he'd almost completed a transaction on a G89 Volvo tractor unit—a deal that unfortunately never was completed due to his impending illness.
Originally, a writer for the NZ Trucking magazine, John also served as its editor for six years, from May 2008 to April 2014, and as a co-owner and field editor of the publication from April 2016 to October 2017.
John was a true gentleman who was well respected by his colleagues and his presence will be sorely missed at the many media events he religiously attended across the country.
John is survived by his wife Margaret, his son, Ashley and daughter Lauren.
Deals on Wheels and Bauer Trader management extend their heartfelt condolences to his family. 
Keep up to date in the industry by signing up to Deals on Wheels' free newsletter or liking us on Facebook.