More reliable journeys since Waterview Tunnel opened
---
New figures show reduced travel times and more reliable journeys across Auckland since the Waterview Connection opened to traffic
The NZ Transport Agency says more than 6.5 million vehicles have travelled through the twin tunnels in the three-and-a-half months since 2 July, with more than 400,000 trips each week.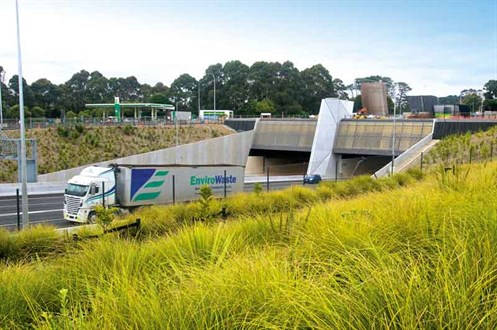 Road users are continuing to benefit from faster and more consistent and reliable travel times, Transport Agency's system design manager, Brett Gliddon, says.
"People now have a choice between State Highway 1 and the Western Ring Route and that's helping to rebalance the city's travel demands and is making both the motorway system and local roads more efficient," Brett says.
"The Waterview Connection was built to create extra motorway capacity and resilience. Prior to the Waterview Tunnel opening, average times recorded on both the city's motorway system and key local routes varied widely.
"Journey times are now generally faster and more predictable, and we know that certainty about how long it's going to take you to get somewhere makes a big difference to people's lives.
"The Waterview Connection was not designed to remove congestion but is a huge step towards completing Auckland's strategic transport system, so that Auckland is a city where people have options about how they get around, and certainty about how long it will take."
Waterview Tunnel benefits
Prior to the Waterview Connection opening, journeys from the airport to the CBD in the afternoon peak would take between 35 and 44 minutes via Manukau Rd and Gillies Ave. Now, via the Waterview Tunnel, it takes 25 minutes and via the Manukau/Gillies route are consistently 33 minutes.
Travel to the airport from the CBD in the morning averaged between 24 and 32 minutes, and via Waterview, this journey now takes 24 minutes and via the Manukau/Gillies route is 27 minutes.
There are similar benefits on State Highway 1 between Papakura and the city. During the morning peak hours, the journey could take anywhere between 46 and 70 minutes. Journeys now take an average of 49 minutes.
In the afternoon, between the CBD and Papakura, it used to take between 38 and 55 minutes, while now, it's consistently taking an average of 47 minutes.
A journey between Westgate and the city on State Highway 16 in the morning used to take between 21 and 32 minutes and the average is now 20 minutes. 
Know more about the vehicles prohibited in Waterview Tunnel.
Read more industry news on Deals on Wheels.
Keep up to date in the industry by signing up to Deals on Wheels' free newsletter or liking us on Facebook.