Panasonic develops drowsiness-control technology
---
Panasonic Corporation develops new technology to detect driver's level of drowsiness
Panasonic Corporation has announced that it has developed a drowsiness-control technology for detecting and predicting a person's level of drowsiness and allowing them to stay comfortably awake.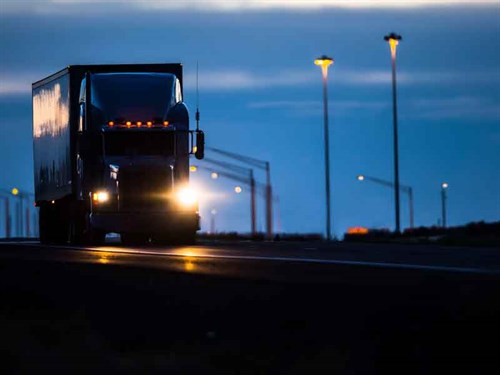 They say the technology, which can help prevent drowsy driving, detects a driver's shallow drowsiness by accurately measuring the driver's states without physical contact, including blinking features and facial expressions, which are captured by an in-vehicle camera and processed using artificial intelligence.
The technology is also said to combine the detection system with a thermal sensation monitoring function, to allow the driver to stay comfortably awake while driving.
The company says the new technology offers the following features:
Detects shallow drowsiness the driver is even unaware of by non-contact measurement of blinking features and facial expressions, etc.
Collects in-vehicle environment data to predict transitions in the driver's drowsiness level
Senses and monitors the driver's level of thermal sensation, allowing the person to stay comfortably awake
Panasonic says conventional drowsiness-detection systems have difficulty in predicting transitions in drowsiness, using alarm sounds and vibrations to wake up users, which they say can make them feel uncomfortable.
In contrast, Panasonic says that by applying their knowledge of thermal environments and physiology, they have developed a technology to estimate the thermal sensation and have optimised means of controlling the temperature in, for example, an air-conditioner to allow a person to stay comfortably awake.
Panasonic says the newly developed technology has 22 patents on file and is suitable for applications in human- and environment-monitoring systems; suitable for use in such places as private and commercial vehicles, offices and educational institutions; drowsiness-prediction systems; and drowsiness-control systems for keeping people awake.
Keep up to date in the industry by signing up to Deals on Wheels' free newsletter or liking us on Facebook.