Safety first for freight operators on SH7
---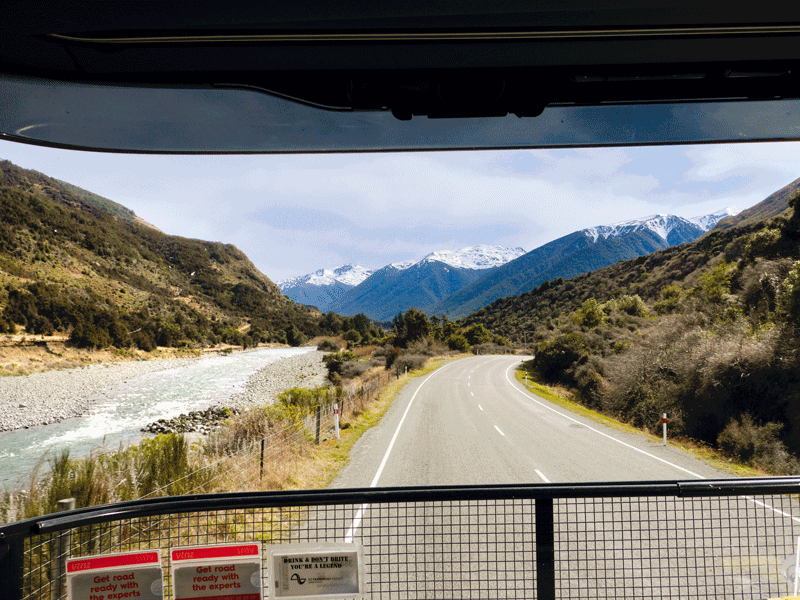 Traffic flows over Lewis Pass will be four times what they usually are

Freight operators encouraged to take safety-first approach when using State Highway 7 from Picton to Christchurch
Road Transport Forum chief executive Ken Shirley has reinforced the message that freight operators and drivers need to take a safety-first approach to the State Highway 7 route from Picton to Christchurch.
"With State Highway 1 and the main trunk rail line out of action, moving freight between Picton and Christchurch has become a very challenging undertaking," Ken says. "Transport operators and their drivers are under enormous pressure to maintain tight timetables despite the longer and more arduous journey through the Lewis Pass.
"It is estimated that traffic flows over the Lewis will be four times what they usually are until State Highway 1 is back up and running, which we know will take many months. The increased traffic is not limited to trucks as the road will also see greater numbers of tourists and other travellers meaning that everyone will need to be more patient while on that route.
"Allowing extra time for the journey, taking breaks, and managing fatigue are important considerations for transport operators and drivers using SH7.
"Operators must respect the legal requirements around work time/rest time provisions and make sure that their drivers' welfare is looked after. The SH7 route is difficult and potentially dangerous.
"It is also strategically vital meaning that accidents that occur could have far greater consequences than normal.
"Despite the tough circumstances, it is imperative that the road transport industry and other travellers take a safety-first approach to the situation and plan their journey accordingly."  
Keep up to date in the industry by signing up to Deals on Wheels' free newsletter or liking us on Facebook.