New stock facility improves Northland driving environment
---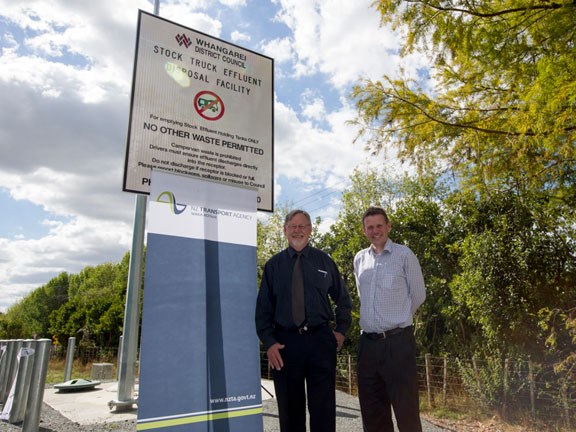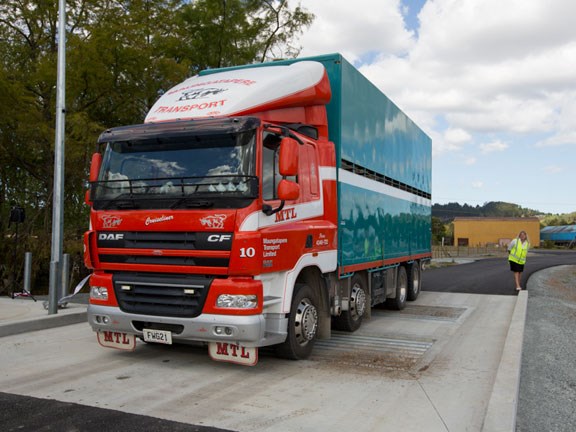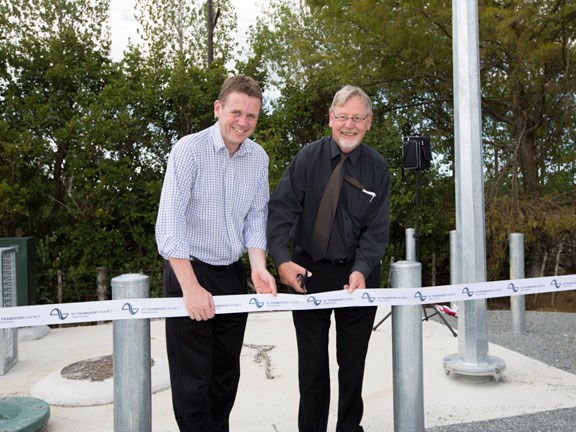 The NZ Transport Agency, Whangarei District Council and Northland Regional Council opened a new stock truck effluent disposal facility today (Wednesday, 13 March) at Kauri at the northern end of Whangarei.
It will benefit drivers who use State Highway 1 to carry stock between Northland and Auckland.
The NZTA's State Highways Manager for Auckland and Northland, Tommy Parker says the facility will provide better journeys on an important route for stock drivers.
"We've invested in the right facilities to cope with the growing number of stock trucks in the region. It's a key transport route for future economic growth in Northland, so we need to ensure our highways are clean and safe for all road users."
The Kauri facility is the third to be built as part of a strategic network of in-transit disposal sites north of Auckland. The others are located at Pakaraka near the SH1/SH10 intersection, Dargaville and Wellsford. Mr Parker says that creating a safer environment for drivers to stop meant their travel times would improve.
"All the facilities are located so that drivers can unload effluent from their holding tanks every two hours – an industry requirement. Previously untreated effluent spills onto highways caused the road surface to corrode, making it slippery and dangerous for everyone."
The facility at Kauri includes a new treatment pond and smart sensors to measure effluent flow and levels into the disposal unit.
At the opening Mr Parker was joined by Whangarei Mayor Morris Cutforth, Northland Regional Council representatives and contractors.
"Aside from ensuring our roads and environment are healthier, the building of this facility has also made a positive contribution to our District through the employment of many local subcontractors and the production here of the pre-cast steel used for its construction" says Mr Cutforth. "Our businesses have received a boost, more money has entered our economy, and now our safe travel is better assured."
Work started on the $400,000 project in October 2012, and the cost was shared by the NZTA, Whangarei District Council and Northland Regional Council.
The Kauri facility is located on land provided by PGG Wrightson Ltd and Elderstock Ltd at Saleyards Road, off SH1 just out of Whangarei.
The NZTA is also investigating upgrading the adjoining intersection to provide better access from the highway.
Feel free to make a comment or ask us a question about this story on the Deals On Wheels
page.
For the latest reviews, subscribe to our Deals On Wheels magazine here.
Keep up to date in the industry by signing up to Deals on Wheels' free newsletter or liking us on Facebook.