Old School Trucks: Daniel Smith Industries — Part 1
---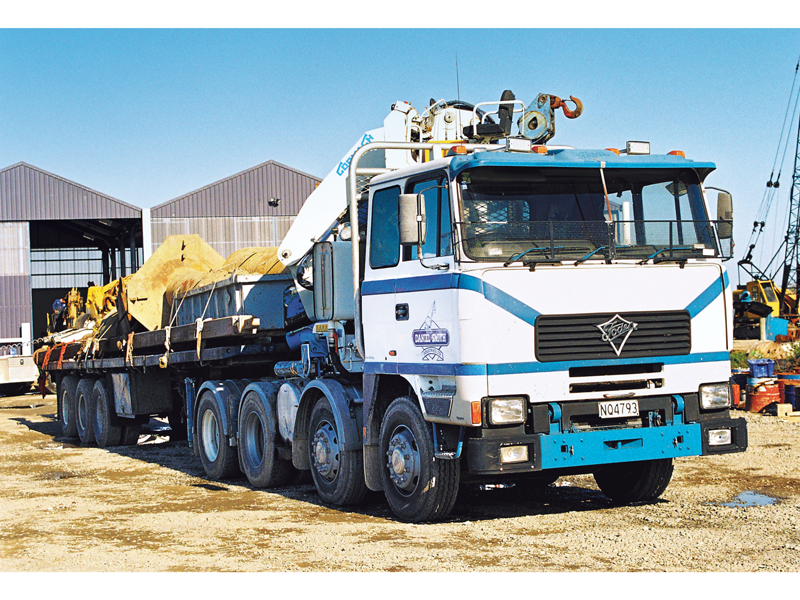 The 8x4 Foden with a truck-mounted crane was one of the first Daniel Smith Industries trucks I photographed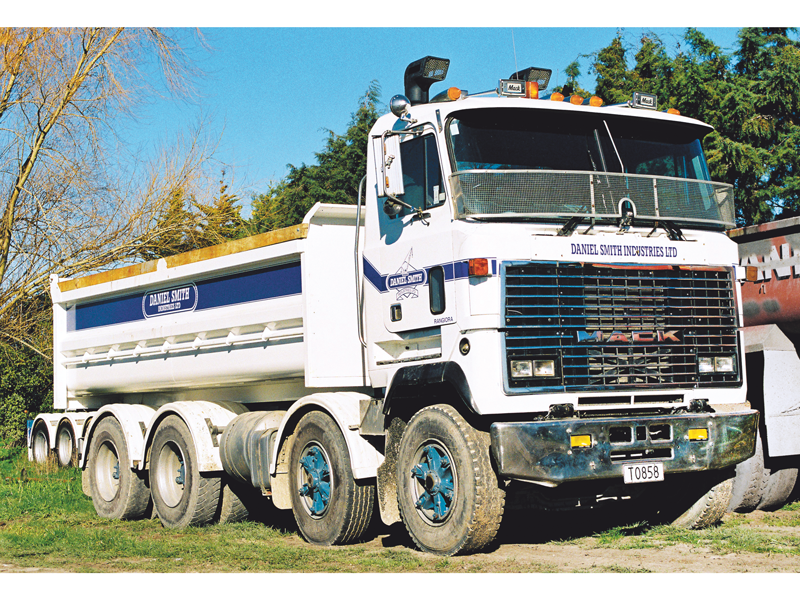 An impressive V8-powered Mack Ultraliner, which converted from a tipper to an 8x4 tractor unit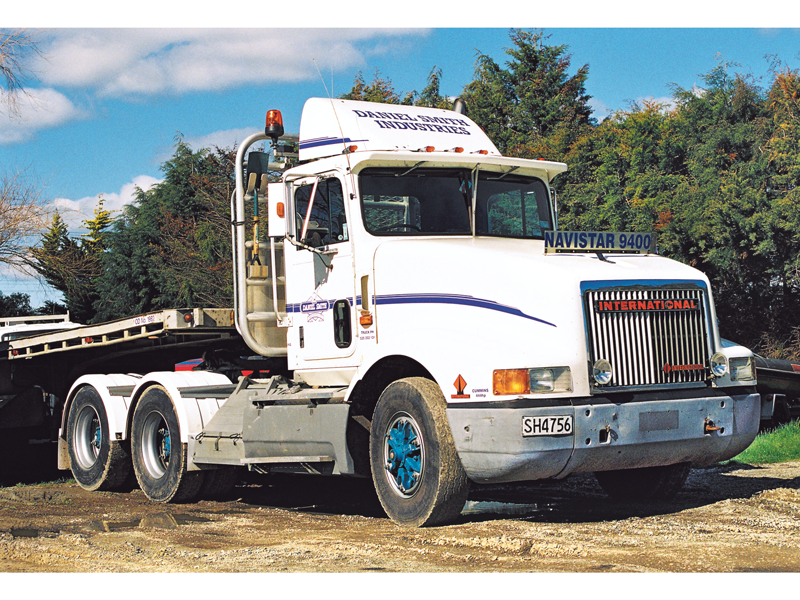 A 444 Cummins-powered International Navistar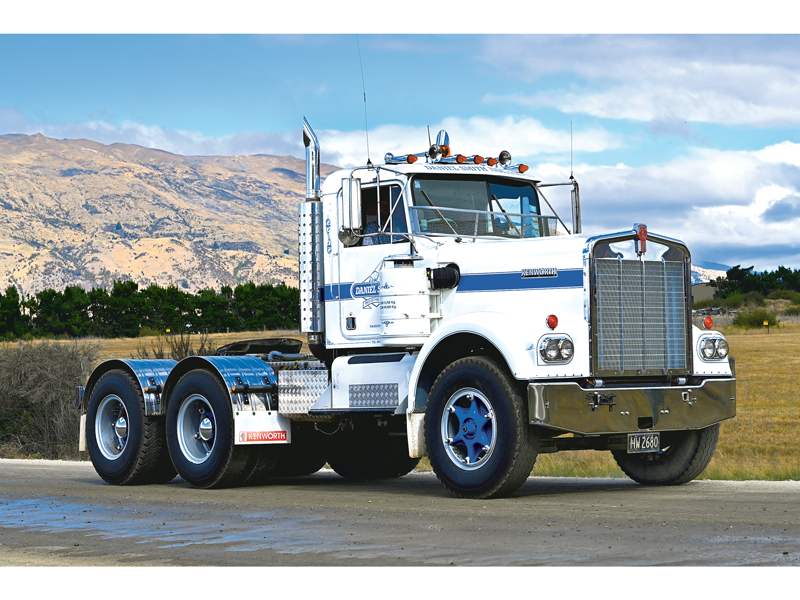 A superbly restored 1975 W924 Kenworth pictured arriving at the 2021 Wheels at Wanaka Show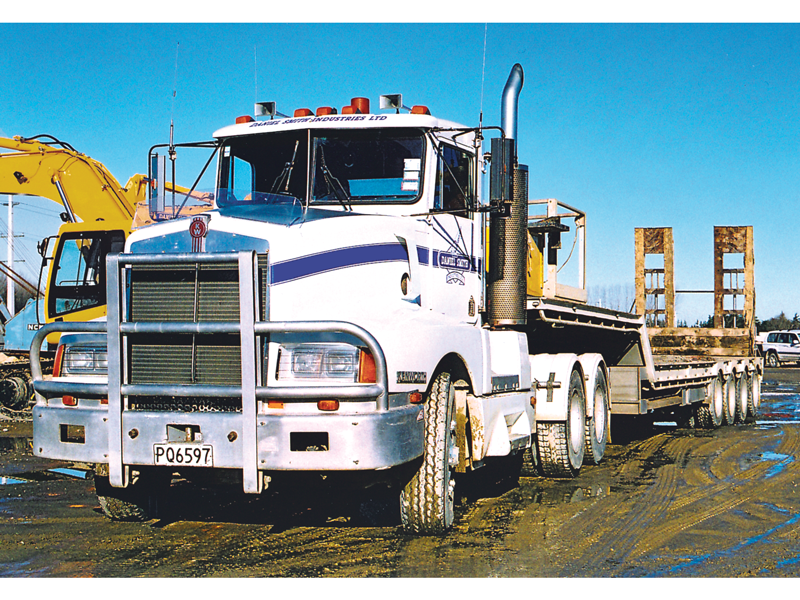 The T600 Kenworth on low loader duties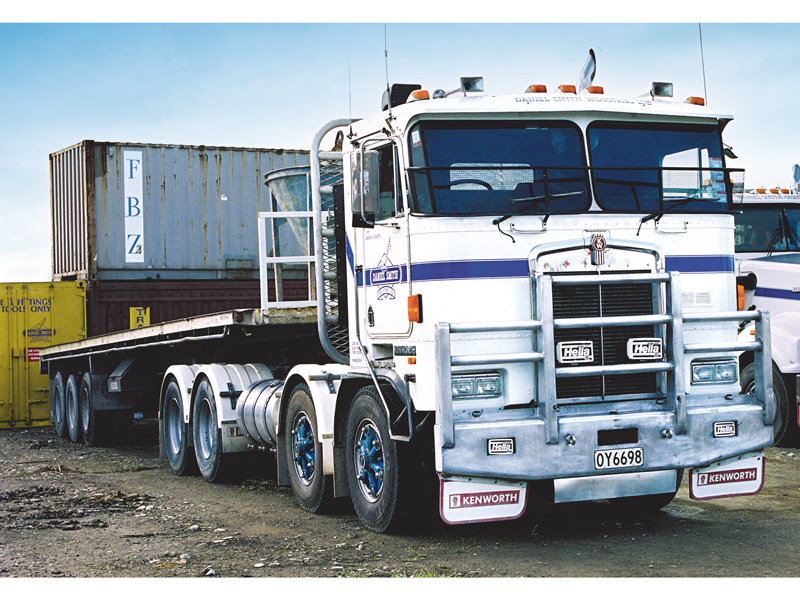 One of two ex-logger 8x4 K104E Kenworths shortened to tractor units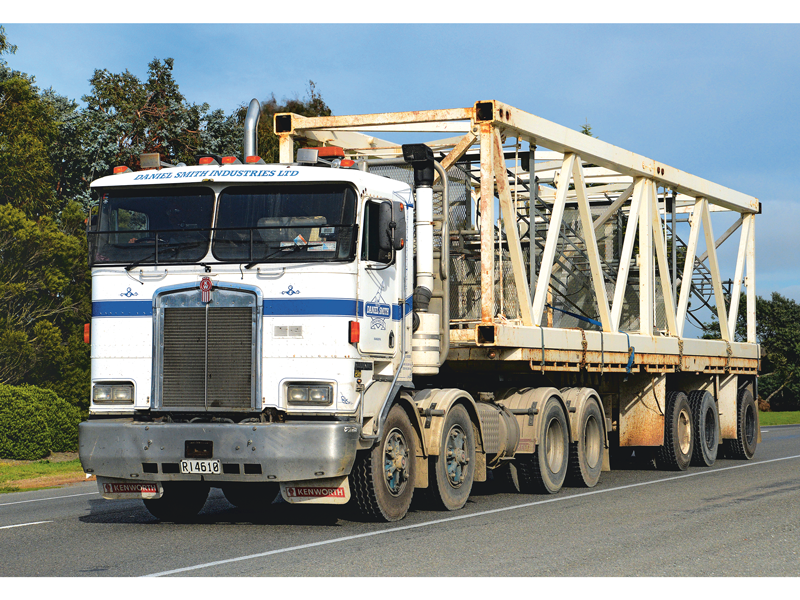 The other ex-logger 8x4 Kenworth K100E tractor unit

Arguably one of the most renowned trucks to wear the DSL livery is this tri-drive K100G that was put on the road brand-new in 1998. Pictured here as a truck and trailer tipper…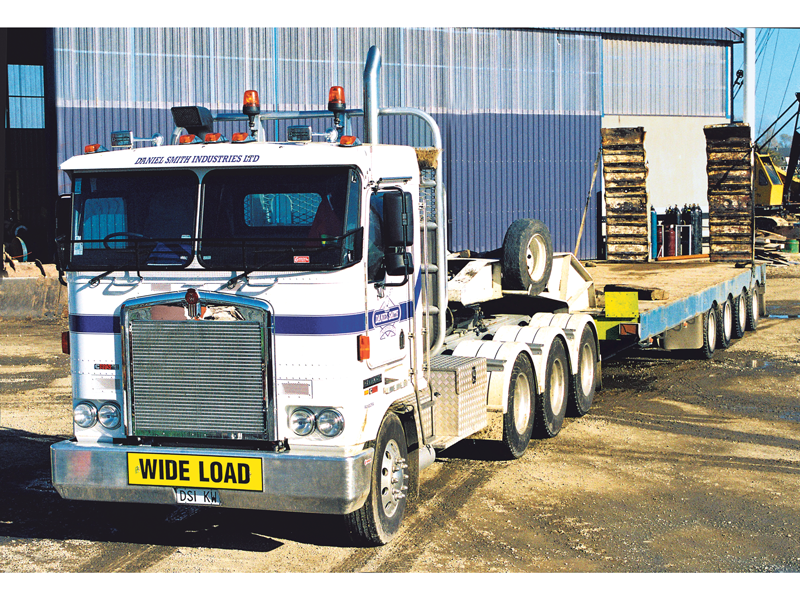 ... and as a heavy hauler on transporter duties.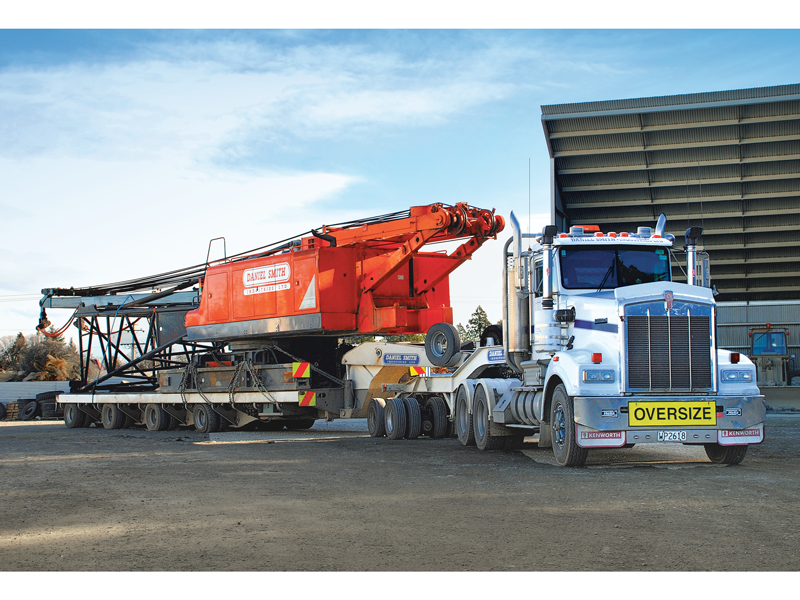 Another well-known truck that met its demise many years ago was this T950 Kenworth on heavy haulage duties complete with a dolly divider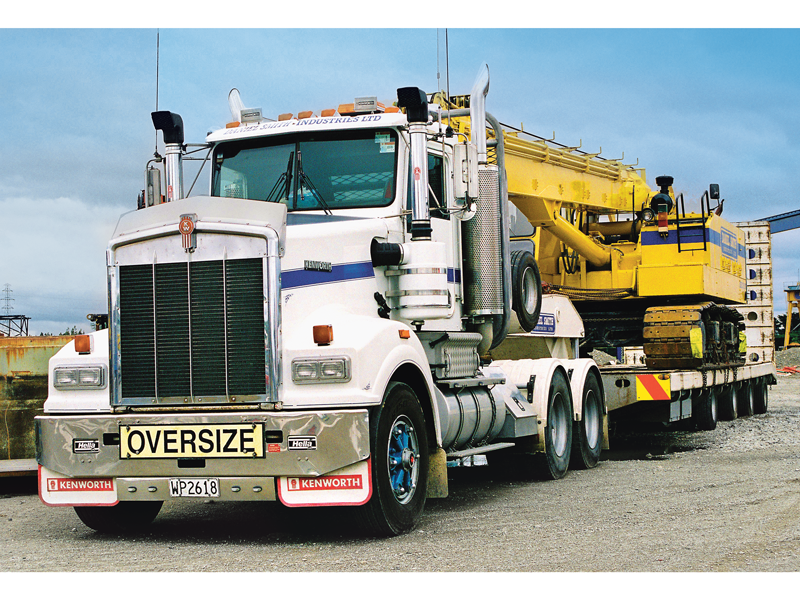 The T950 hooked up to a quad transporter with a crane onboard, not requiring the divider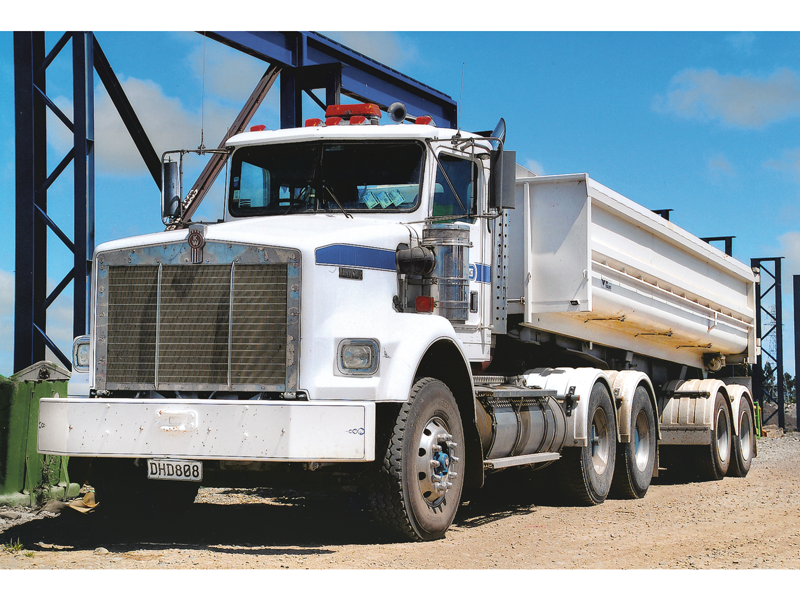 A tough overseas second-hand import C500 Kenworth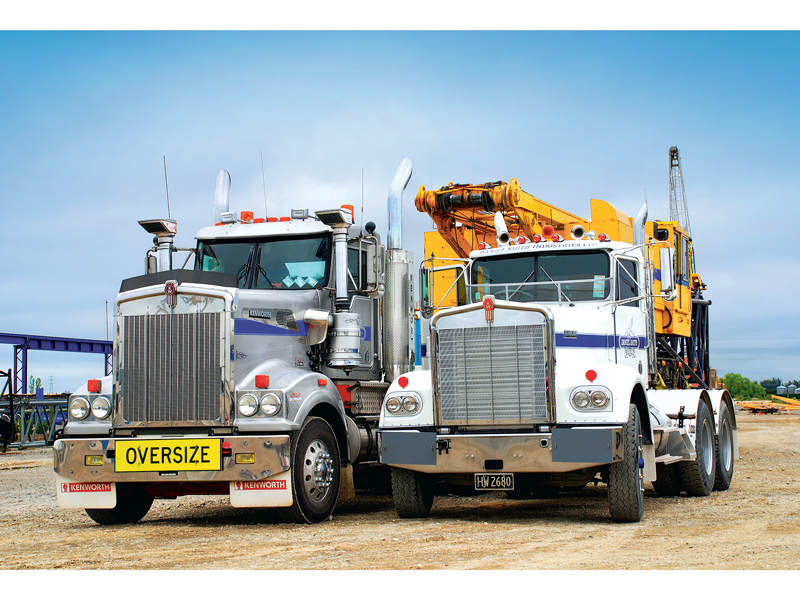 The W924 Kenworth lined up beside a DSI T904 Kenworth in a non-traditional grey livery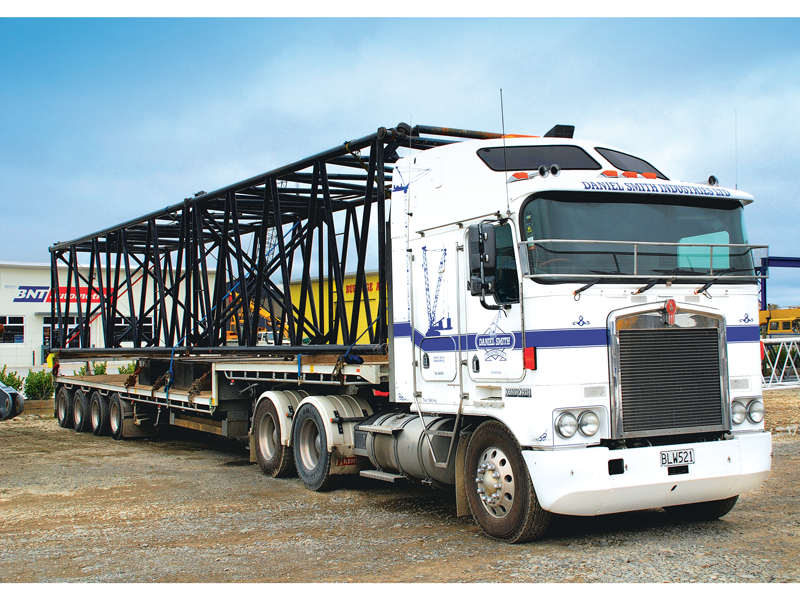 A K100G Kenworth loaded with a section of crawler crane boom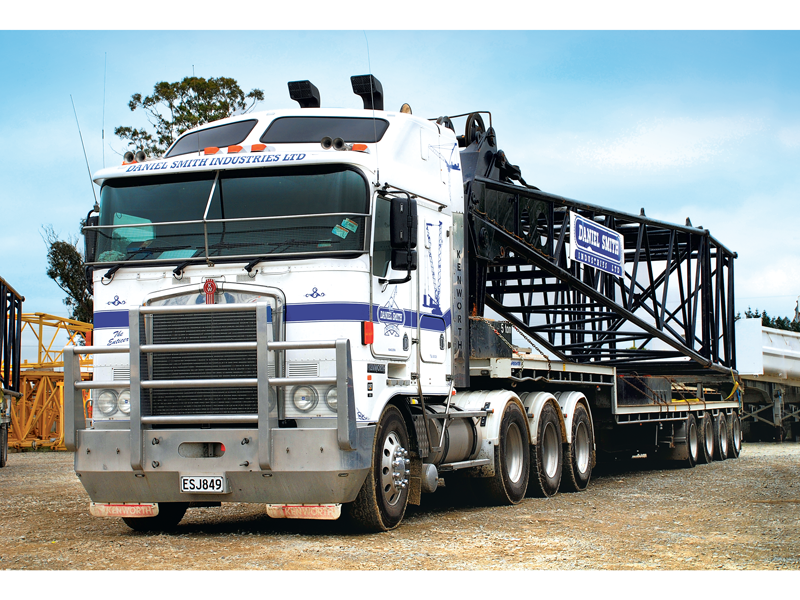 A K104 Kenworth 8x4 with added tag axle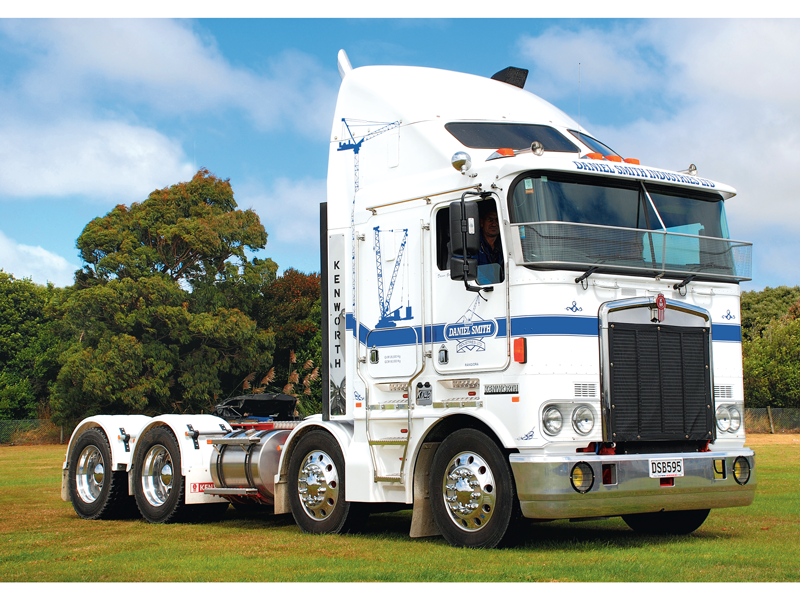 This impressive twin steer K104B Kenworth was new to DSI in 2007

The DSI livery leaves no doubt that cranes are an integral part of the company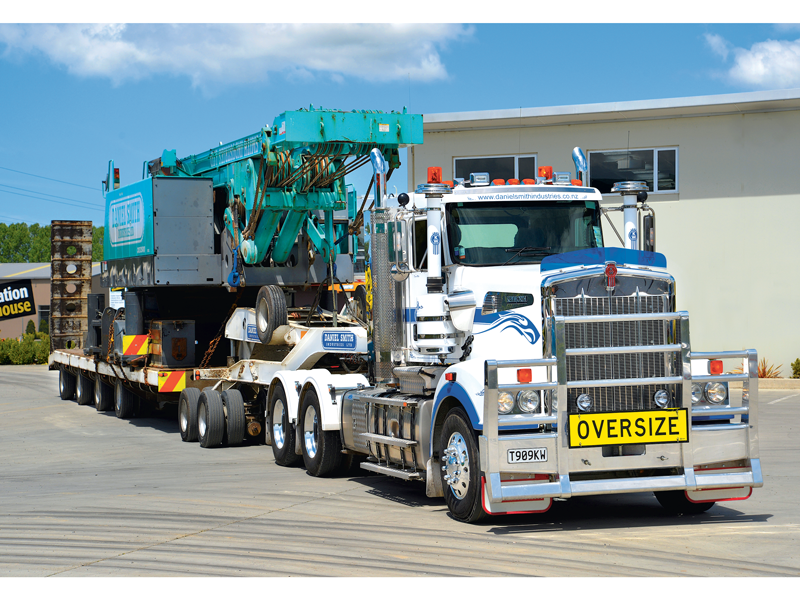 The stunning T909 Kenworth pictured when near-new in 2012 made for an impressive site in full heavy haulage mode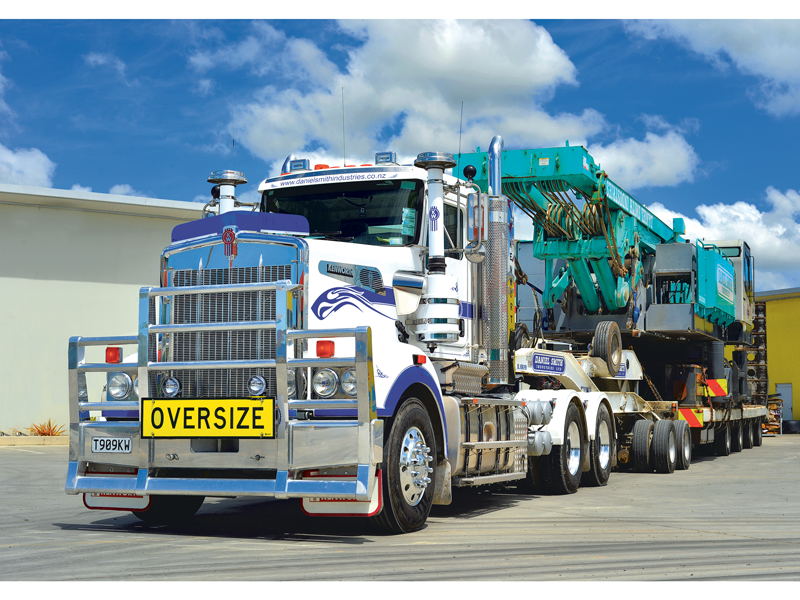 The reverse angle of the big T909 looking just as impressive
Founded in Rangiora in 1991, DSI has grown to become one of NZ's leading crane rental and civil engineering/construction companies
When the name Daniel Smith Industries (DSI) is mentioned, people generally think of cranes and construction. Mobile cranes, gantry cranes, tower cranes, and crawler cranes with a lifting capacity of up to 750 tonnes are certainly impressive but to be effective, they require the transport division to move these kit-set behemoths throughout the country. 
Founded in Rangiora, 30km north of Christchurch, back in 1991, DSI has grown to become one of New Zealand's leading crane rental and civil engineering/construction companies.
My main interest is, of course, within the transport division, and there has been plenty to be interested in during the last three decades. Innovation and thinking outside the square helped fuel this interest. 
The Kenworth brand has dominated the fleet, however, the first DSI truck I photographed back in the early 1990s was an S108 Foden 8x4 tractor unit with a Cormach truck-mounted crane behind the cab, and this was back in the times when 8x4 tractor units were not a common sight on our roads.
Another head-turning unit at this time was a V8-powered Mack Ultraliner, which converted from a tipper truck to an 8x4 tractor unit capable of towing a transporter on heavy machinery haulage. 
When it comes to Kenworth, most classic models have found their way into the DSI fleet, with W924, T600, C500, K100E, K100G, K104B, and T909 among others, all making for some impressive photographs over the years.
Arguably one of the most renowned trucks, went on the road new in 1998 in the form of
a K100G tri-drive, which like the earlier Ultraliner could interchange between a tipper and tractor unit heavy haulage application.
The tri-drive looked impressive in both applications. Another real standout was a T909 Kenworth, put on the road brand-new by DSI in 2012. This truck really looked the part when hooked up to the divider dolly and four rows of eight semi-transporters.
As impressive as the fleet of cranes in the DSI armoury may be when seen erected on construction sites throughout New Zealand, there's a good chance the transport division played a big part in moving them there.
Find new and used heavy machinery for sale in NZ  
Keep up to date in the industry by signing up to Deals on Wheels' free newsletter or liking us on Facebook.