Special feature: 30 years of Special Rigs for Special Kids
---
Special Rigs for Special Kids is most likely the biggest yearly event on Dunedin's social calendar, and it's just celebrated its 30th anniversary
Dunedin contractor and event organiser Greg Inch QSM, says the concept revolves around taking special needs kids for a ride in a big rig through the streets of Dunedin City and then out into the country, with the drive culminating in an afternoon's entertainment and, of course, a barbecue.
Greg told DOW that the event generally takes place around August when winter makes way for the warmer days of spring, although, he says the weather played a bit of a trick on the organisers for the 30th-anniversary event.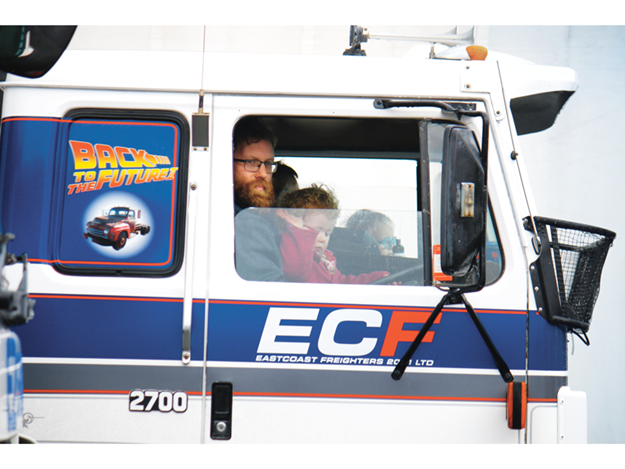 In fact, at this year's driver's briefing, he says he made a light-hearted reference to the not-so-clement weather on the day by saying he'd had words to the "big man upstairs" and had asked for a fine day but was told that he'd had 29 fine days for the previous events and that he was going to miss out this time, sorry.
Setting the wheels in motion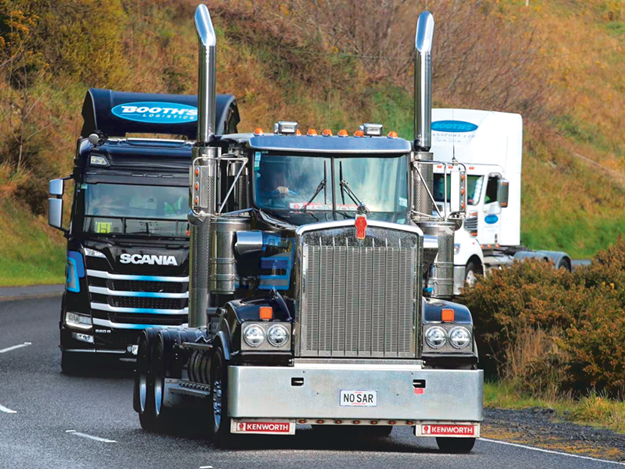 Greg says he came across the idea of the convoy from a mate in England who was driving trucks for a firm based in London, where there was an orphanage next door to the trucking yard.
Sometimes the kids who lived there would come across and give him a hand to clean his truck, so he thought the best way to reward them for their help was to take them for a ride around the block.
This spawned Greg's idea to do something along those lines in New Zealand. This all took place back in 1991 and Greg figured it would only be good for the trucking industry and its drivers to involve themselves in a worthy cause, so he started to set the wheels in motion.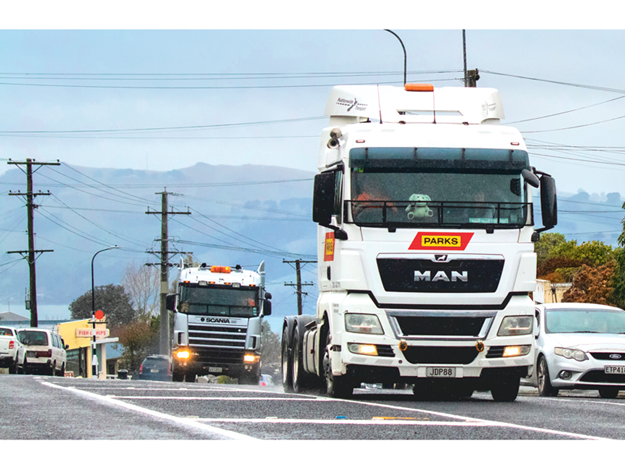 Around the same time, two of Greg's friends, Glen Jacobs and Andy Willets, heard a song by Red Sovine called Teddy Bear, which Greg says, explains exactly what his planned event wanted to achieve.
Glen and Andy mentioned the song to Owen at a local radio station, who connected the three together. While Owen has recently retired from broadcasting, Radio Dunedin continues to vigorously support the event, as does the Dunedin City Council along with New Zealand Police.
The original committee's initial thoughts were that the event would attract up to 50 trucks. On the day, 120 trucks turned up, all filled with kids keen to go for a ride out in the country
to Outram.
Over the moon with the response, Greg decided to run another event the following year, hoping to get perhaps six or seven years out of it. This was in the early 1990s.
Celebrating 30 years
Nobody, it would seem, is more surprised than Greg to be celebrating the 30-year anniversary in 2023. Greg says it warms his heart to see a second generation of drivers and committee members coming on-board.
He's even seen his two daughters Shannon and McKenzie join the committee at the early stages of their lives. While Shannon has since moved to Australia with her husband and two children McKenzie, now 18, plays an important role in all aspects of organising and running the event.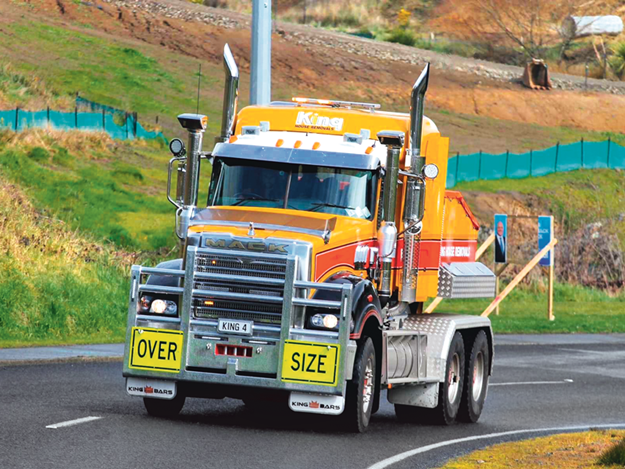 Greg says while he's the only contractor/truck driver on the committee, their ranks are filled with people from all walks of life. He adds that they put on the barbeque to cater for around 1500 special needs and disadvantaged kids, their families, and drivers on the day and that they go through thousands of sausages and meat patties along with a swag of onions, and brew something like 1500 cups of coffee.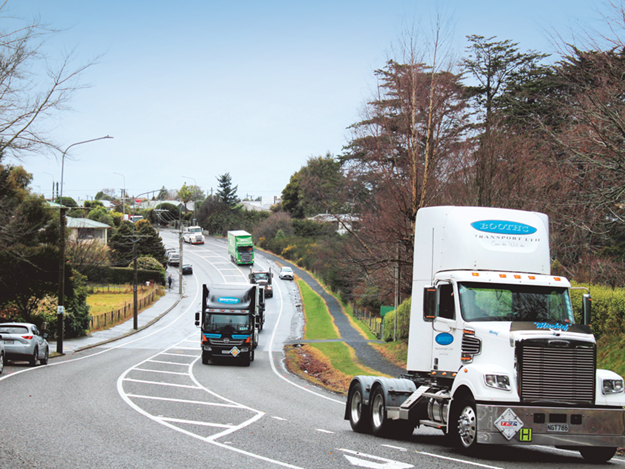 For the drivers and truck owners, it's all about being involved, as there are no prizes for Show and Shine, however, companies from as far afield as Auckland and Christchurch come along simply to be a part of the action.
Drivers at the 30-year anniversary event were given a commemorative badge and a mug and a presentation that's made to mark every five-year milestone of the event.
The committee has set up a drivers' fund that looks after the needs of the families of drivers who have been either injured or killed, oftentimes volunteering their services to cut firewood, mow lawns, and carry out general repairs.
Government authorities are even on-board to lend a hand, as the CVIU has over the years generously given a logbook exemption to drivers who participate in the run and New Zealand Police provides escorts throughout the day.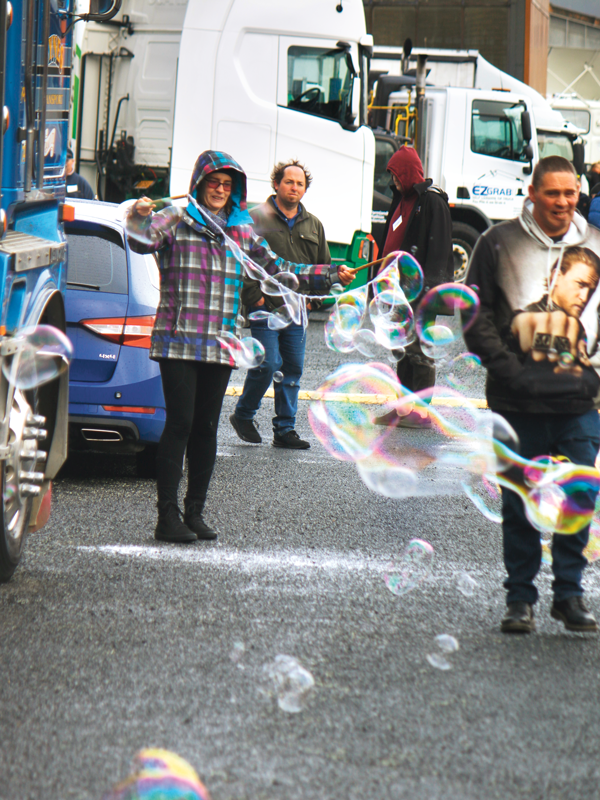 Special Rigs for Special Kids has gone on to win not only the Regional Trust Power Awards for their area but also the National Trust Power Awards.
The man behind the movement
Greg is a fellow who lives and breathes trucks and machinery, something that's evidenced by his immaculately presented 1983 Scania six-wheel tipper that has served as the lead vehicle in every Special Rigs for Special Kids for the past 20 years. Greg previously owned a Nissan first and then a Volvo.
When he's not busy promoting his life's passion, he's in his element operating his successful contracting business, Greg Inch Earthmoving, which has been in operation since 1985.
For more info on the annual event, contact Greg at 027 435 8805.
Find new and used heavy machinery for sale in NZ  
Keep up to date in the industry by signing up to Deals on Wheels' free newsletter or liking us on Facebook.