Old school trucks: Central Southland Freight—Part 1
---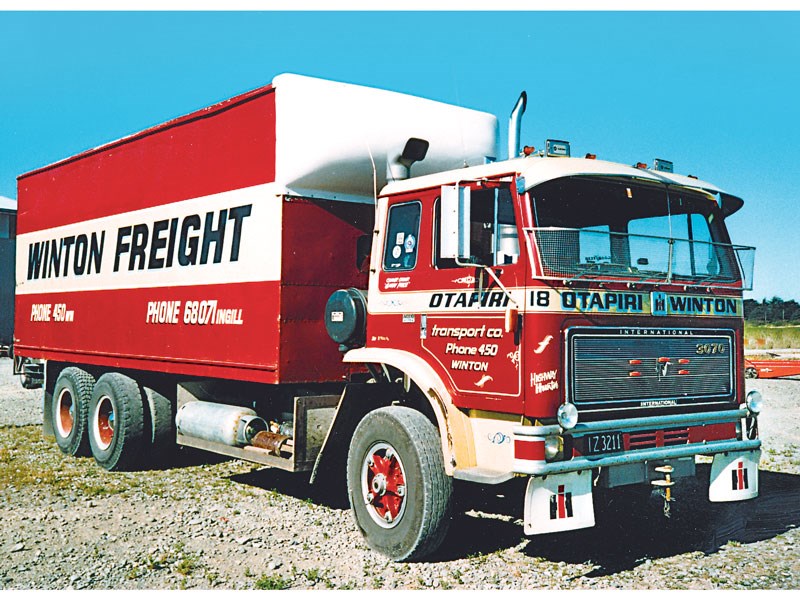 This Winton-based Otapiri Transport International Acco freight truck was owned and driven by Gary Price and was a precursor to CSF establishing themselves in their right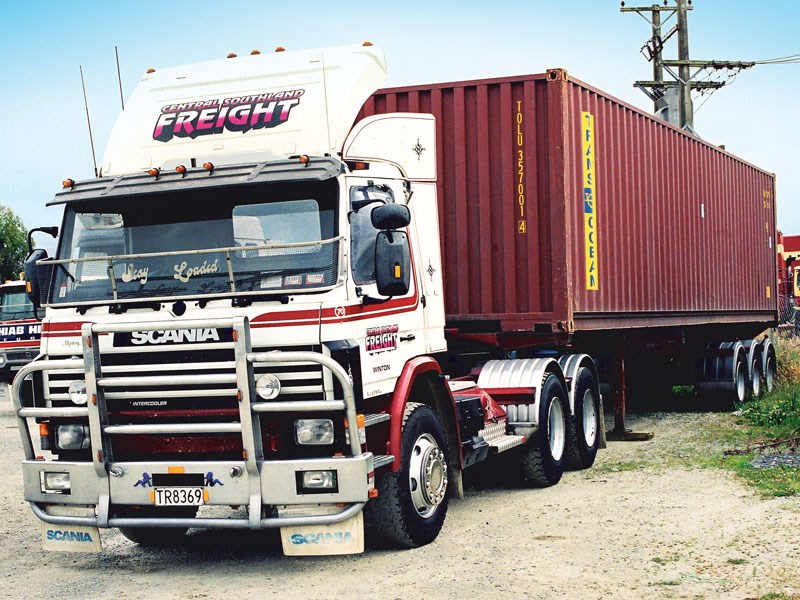 Several Scania's made their way into the CSF fleet, including this tidy 113m Scania tractor unit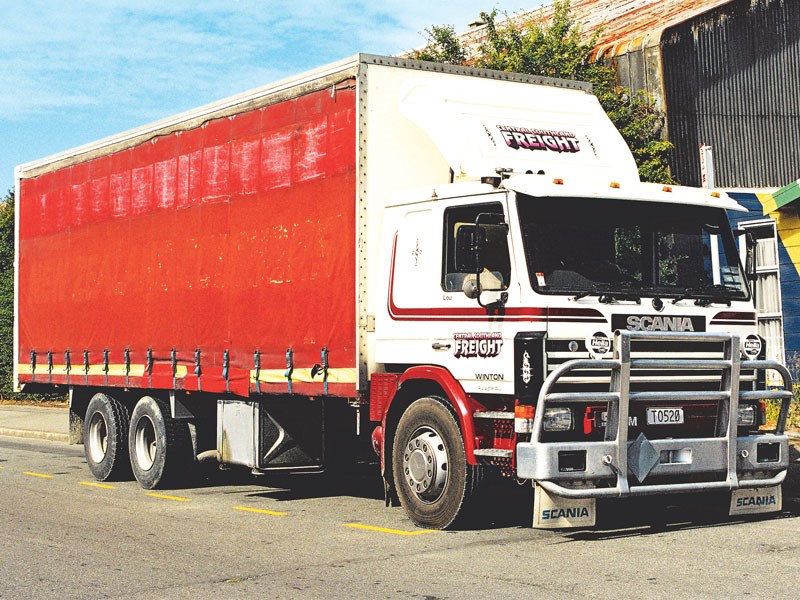 This 92M Scania had plenty of NZ Couriers kms under her belt before entering the CSF fleet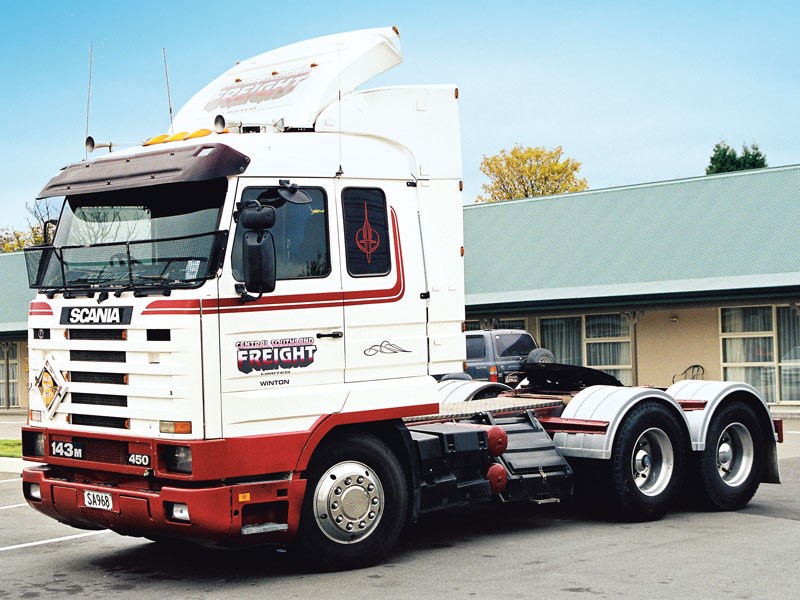 A 143M Scania mid roof Streamline Tractor unit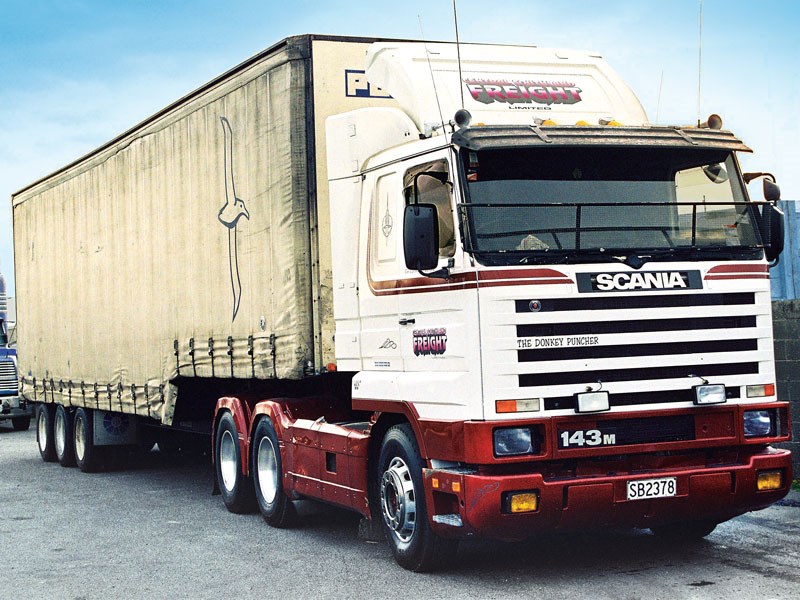 'The Donkey Puncher' was also a 143m Scania Streamline but a flat roof version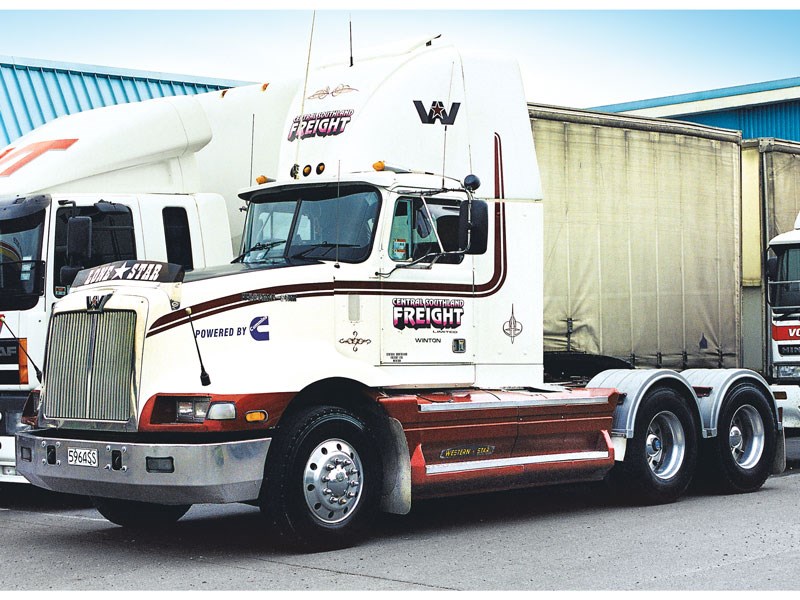 'Lone Star' was an iconic 5964 aerodynamic Western Star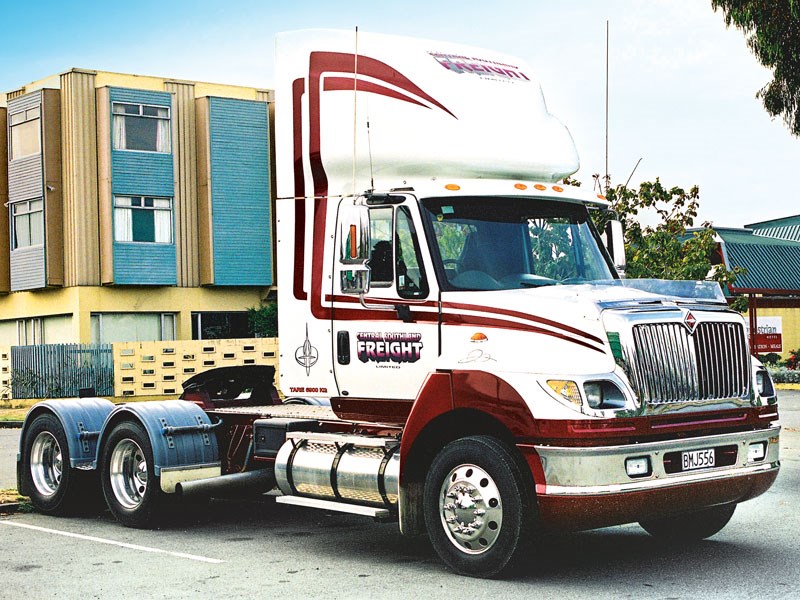 A smart 7600 International resting at the now-demolished Hornby Trust Motel in Christchurch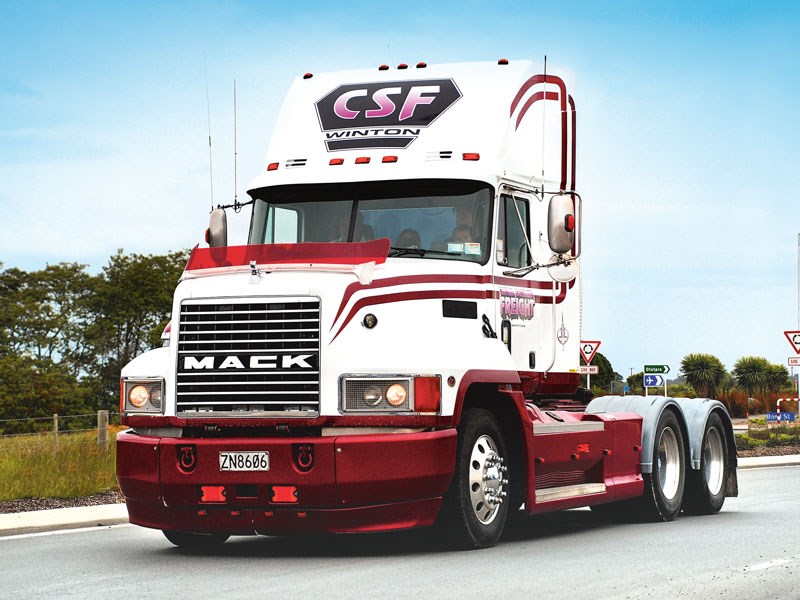 This CH Mack also looked the�part, photographed back in 2009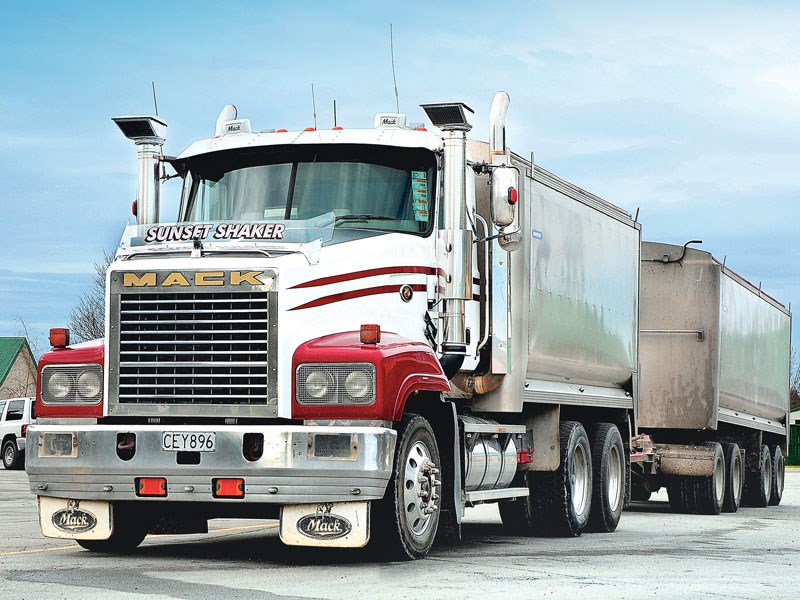 Bulk Tippers were part of the CSF repertoire, this 470 Mack Trident was named 'Sunset Shaker'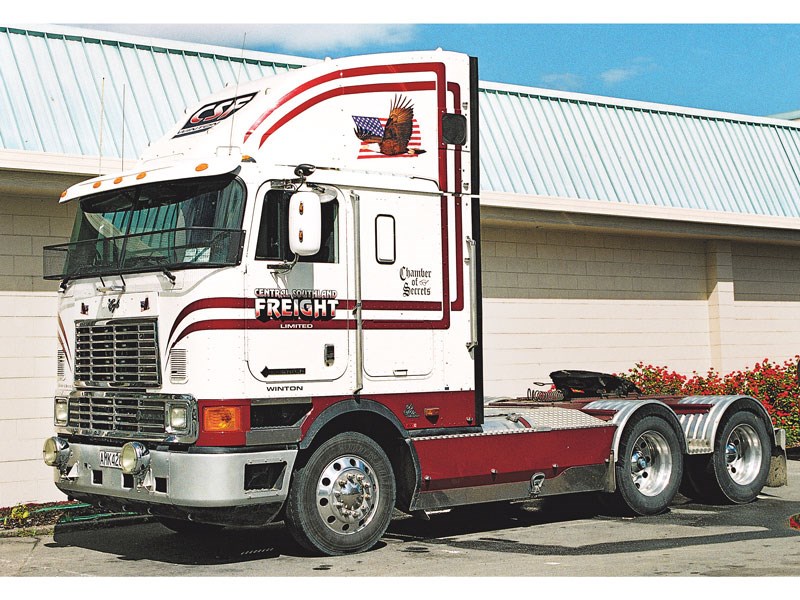 'Chamber of Secrets' was a 9800 International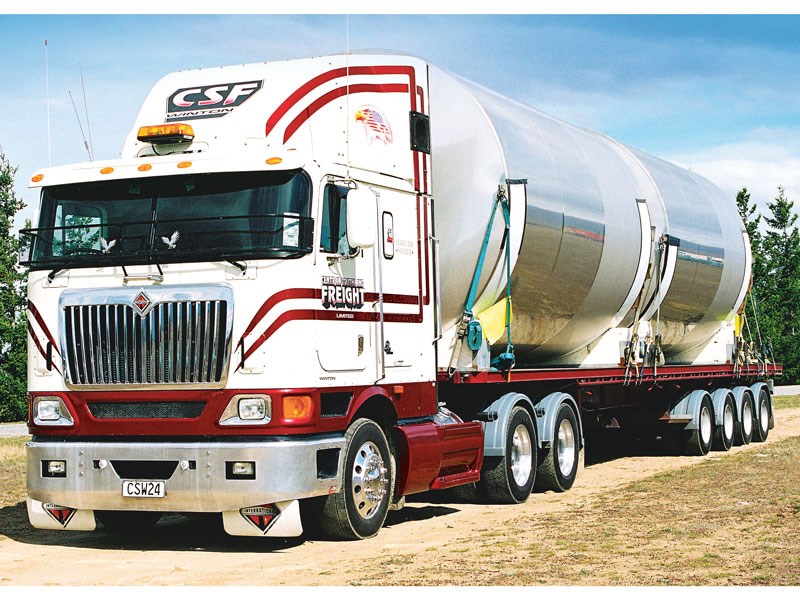 A later model 9800 International named 'Travellin Soldier'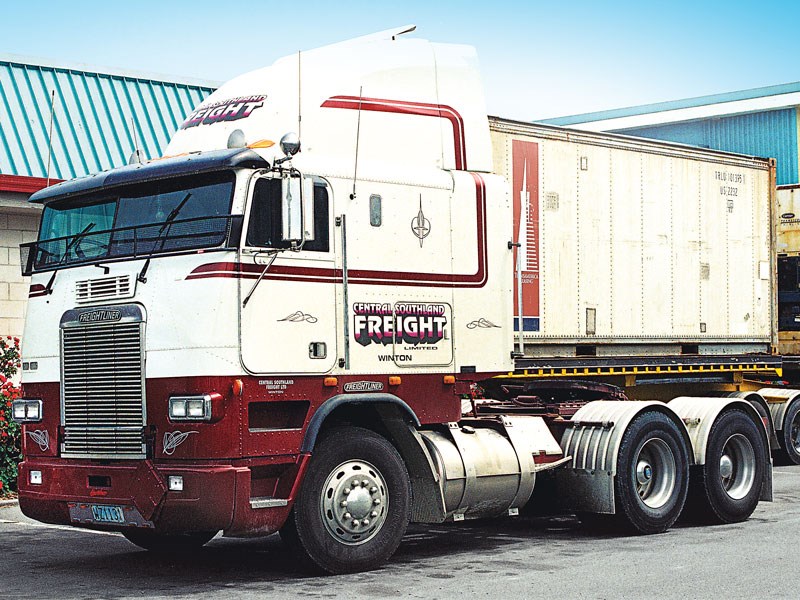 The Freightliner badge was prominent over the years; this FLA Model was one of the first of the brand to join the fleet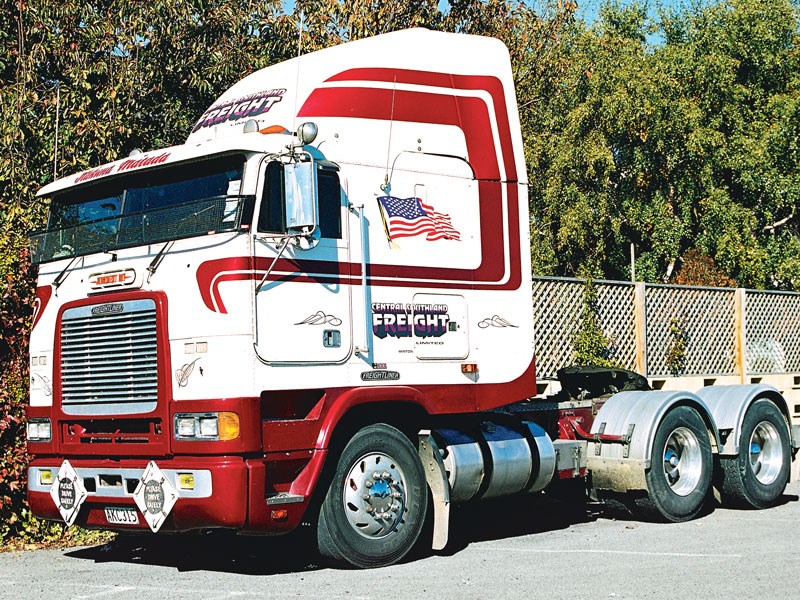 A later model FLB Freightliner named 'Judgement Day'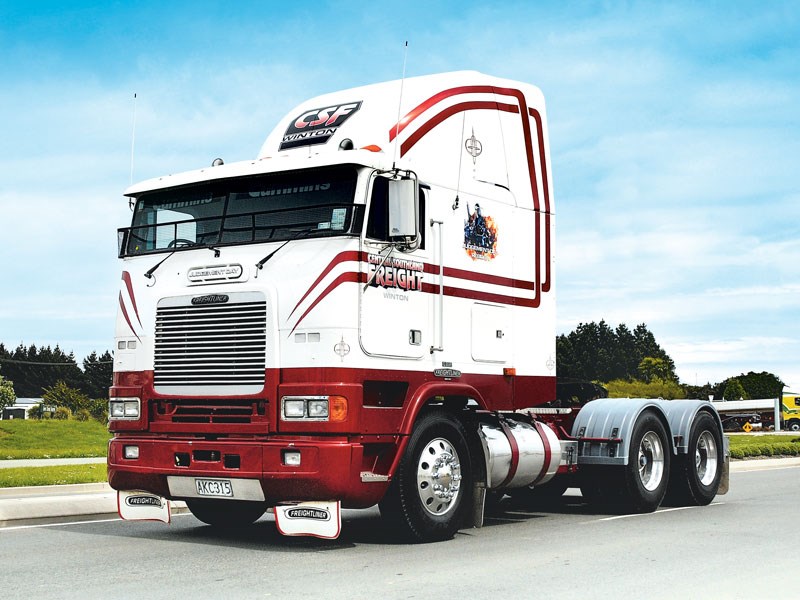 'Judgement Day Reborn' – the same truck after a complete refurb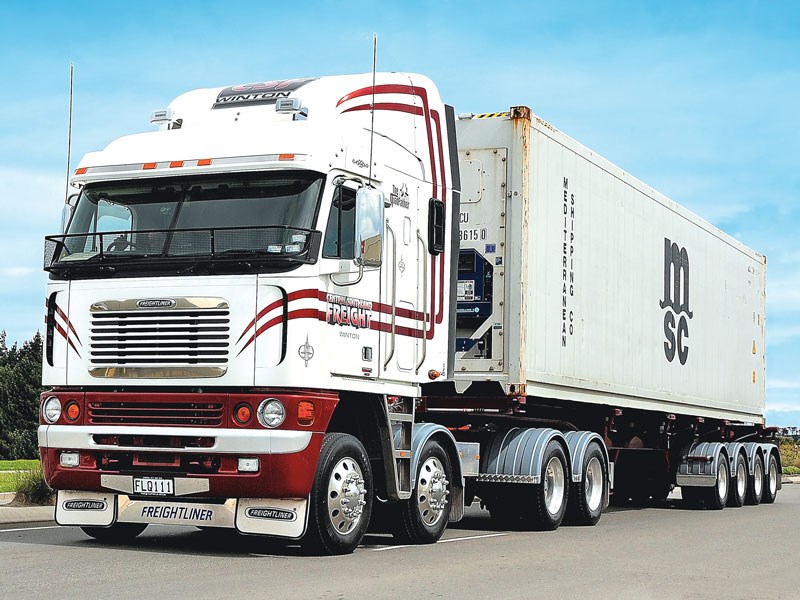 A quad-quad Freightliner Argosy cleverly named 'The Quadfather', pictured on shipping container duties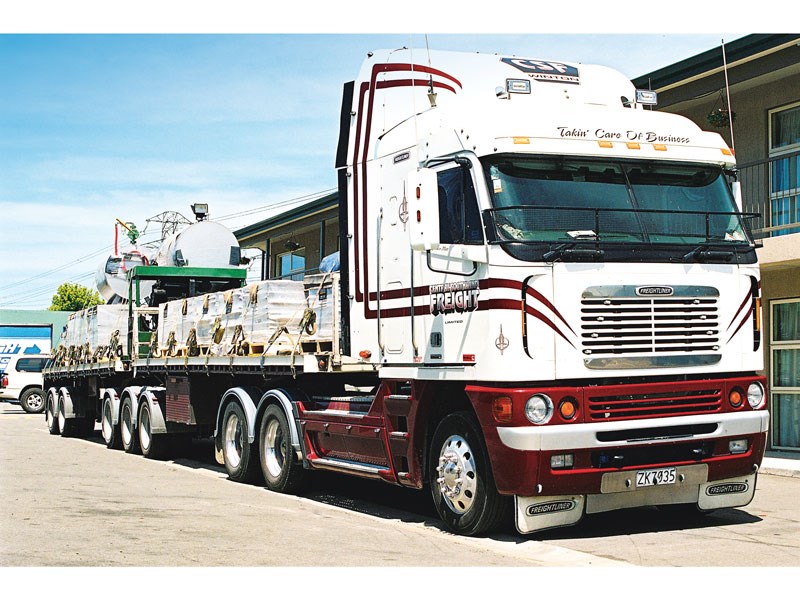 This Freightliner Argosy B-train combination spent its time 'Takin' Care of Business'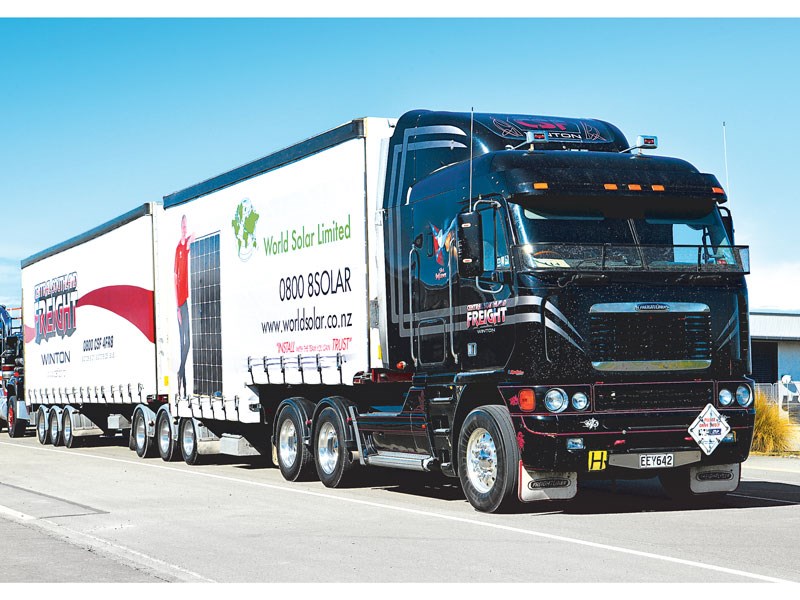 'Bad Influence' pictured in the previous owner's black livery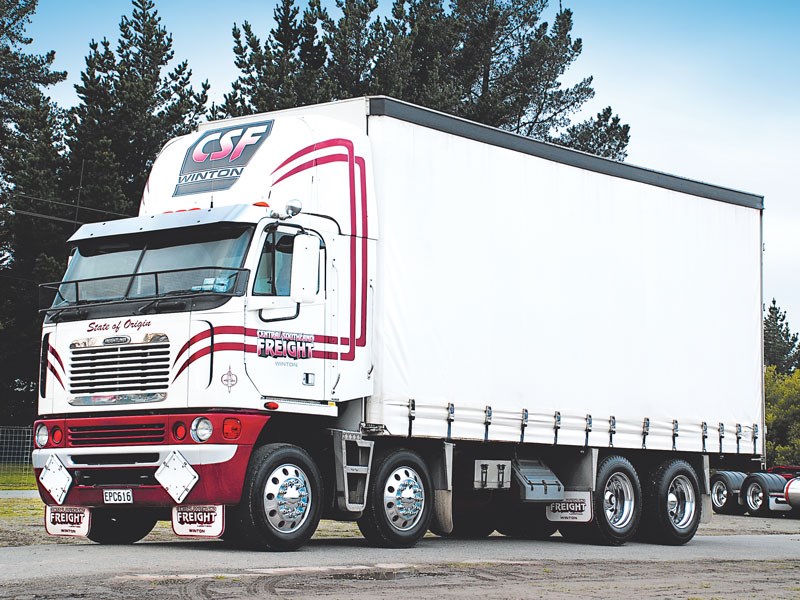 'State of Origin' was a refurbished day cab Freightliner freight truck that did a similar job to the iconic International Acco decades earlier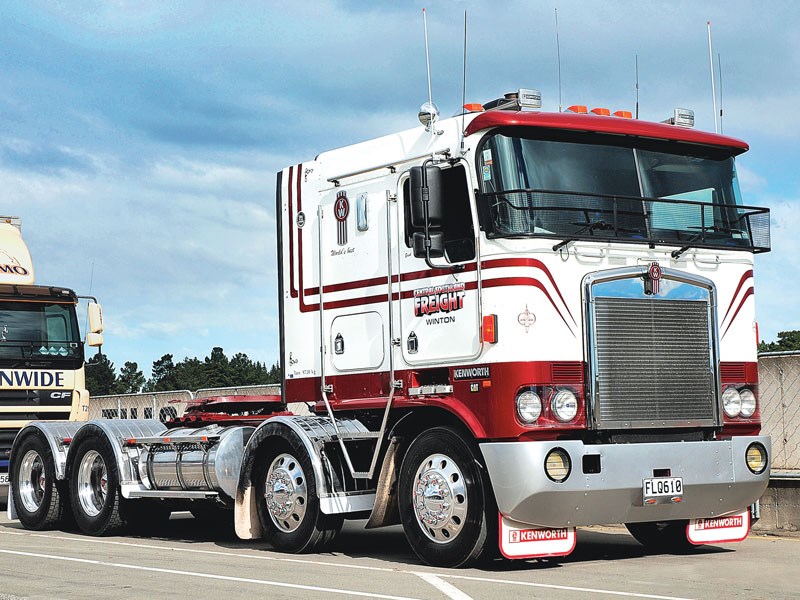 The Kenworth brand also gained prominence in the CSF fleet, this quad tractor unit K104 Kenworth looked the part

DOW's Dean Middleton takes a look at transport company Central Southland Freight's fleet in Winton
I was about 12 years old, it was the mid 80s and I was riding shotgun in an Aztec Haulage truck during the school holidays. We were in Winton in the deep South and this cool Otapiri Transport International Acco freight truck pulled up with owner driver Gary Price at the wheel.
Out came the basic 35mm camera and a pic was taken for the photo album. Fast forward several years and the Price Family owned their own transport company, Central Southland Freight Limited (CSF).
With a population of less than 3000, Winton, which is situated 33kms due north of Invercargill, could be construed to be a small town. However, being in the thick of a large rural/dairy sector, Winton services many more thousands of people from the surrounding countryside.
Enter CSF, which grew exponentially from the mid-80s taking advantage of the striving Southland rural economy. Over the years, one thing CSF could not be accused of is settling on one brand of truck. Several pre-loved Scanias entered the fleet in the early years along 
with a rare 5964 Sloped bonnet Western Star, which shared the stable with Macks, Internationals, Freightliners and Kenworths among others. General freight was the primary breadwinner and other than logs and livestock, most commodities big and small have found their way onto a truck with CSF on the door over the years.
The 2000s saw continued growth within the fleet but after 35 years as a successful family transport business, change was on the horizon. Next month, we will look at some more very cool CSF gear that has plied our roads over the last couple of decades and what the change was.  
Find new and used heavy machinery for sale in NZ
Keep up to date in the industry by signing up to Deals on Wheels' free newsletter or liking us on Facebook.