New music and technology: May 2022
---
Here's what's new in music and sound tech this month
Meridian DSP8000XE Loudspeakers
$165,000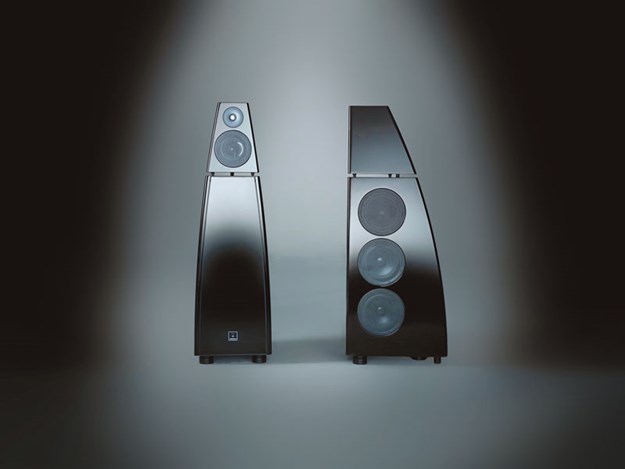 So, let's take a deep breath and start dreaming. If you've just won Lotto, then you might consider a pair of rather extraordinary Meridian DSP8000XE loudspeakers to add to your sonic armoury.
Flagged as the first product to emerge from Meridian's Extreme Engineering Programme, these speakers are apparently "the result of years of investment and research at the extreme edge of audio design" and they "represent a major advance in the design and performance of Meridian Digital Active DSP loudspeakers, achieving a level of sound-quality which exceeds that of any previous Meridian loudspeaker." As they should at the price, one would think.
Designed for both music and at-home cinema, the DSP8000XEs are powered speakers with 1740 watts driving each speaker. The ultra-low woofers alone are powered by 240 watts of Class D amplification. We haven't heard these yet, but Meridian isn't a company that disappoints, and we're expecting them to sound like nothing else on the hi-fi market.
There are a lot of other unique features, including FFA (Full Frequency Alignment) which, with a combination of digital filters and delays, corrects the group-delay of the speakers, ensuring all frequencies reach the listener's ear at the same time. Clever-Trevor stuff!
Lumin P1 Streaming Preamplifier
$17,500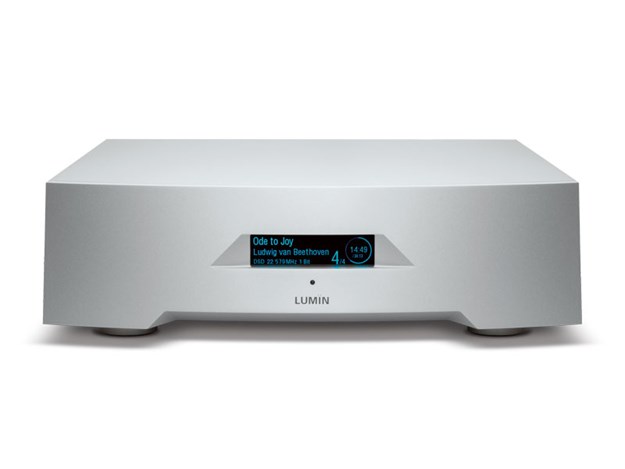 China produces some of the best-quality hi-fidelity gear in the world, and the award-winning Lumin company is a case in point. Lumin is dedicated to streaming audio and its new P1 is the ultimate hub for a music connoisseur looking for a product with both a pronounced visual and audible difference.
The P1's architecture is striking and the build quality phenomenal, but it's also a
leading-edge all-digital device all the way through its signal path. The Lumin P1 features USB digital audio input and output support, balanced and unbalanced analogue inputs, nine digital and analogue inputs, SPDIF and AES input support up to 192/24, HDMI 2.0 inputs, and 4K passthrough with ARC support.
Video passthrough means a Blu-ray player or other video source can be added to enjoy crystal-clear two-channel sound with films should you wish. It's also Roon-ready and supports all the popular streaming services. Yep, it's not cheap but with streamers and DACs the sky's the limit. Have a listen and see if you can tell the difference.
Audio Control Concert XR-6 Home Theatre Receiver
$9999
If you're more serious about movies than music, then spending your hard-earned on a multi-speaker array and a dedicated home theatre receiver is a no-brainer. There are lots of chunky home theatre receivers on the market and a few of them come in a little under $2K.
But if what you want is superior everything—connectivity, adaptability, and audio performance—then it's worth auditioning Audio Control's awesome Concert XR-6. Much more handsome than the bog-standard aluminium megaliths you'll see in whiteware emporiums, it's the next generation technology and audio engineering that really makes it unmissable.
Boasting incredible levels of precision, power, and control—which means just the right kind of quick-fire slam during action scenes—the Concert XR-6 reveals incredible detail from films and is so immersive that you'll be tempted to set up a bed in your home theatre room during the winter months.
And for those with special audio-visual needs, it supports just about every kind of surround format and input imaginable. For instance, it features Dolby Atmos, Auro-3D, DTS:X, and IMAX Enhanced, with 16-channels of unbalanced outputs, including four user-configurable outputs.
There's also a full complement of inputs for connection to the latest audio/video components, including seven HDMI 2.0b inputs that support 4K UHD and HDR playback. But what do you want to watch?
Aldous Harding—Warm Chris
At first, some pegged New Zealand singer-songwriter Aldous Harding as a folk music stylist. How wrong they were. Now recording for the UK's 4AD label and on her fourth album for an international audience, Harding has grown into an utterly uncategorisable artist whose songs grow and take on new shapes and contours with each play.
While her videos are odd and sometimes confronting, the music on its own is full of charm and musical splendour, and her lyrics are just ambiguous enough to hold onto their secrets. Lovely.
Wet Leg—Wet Leg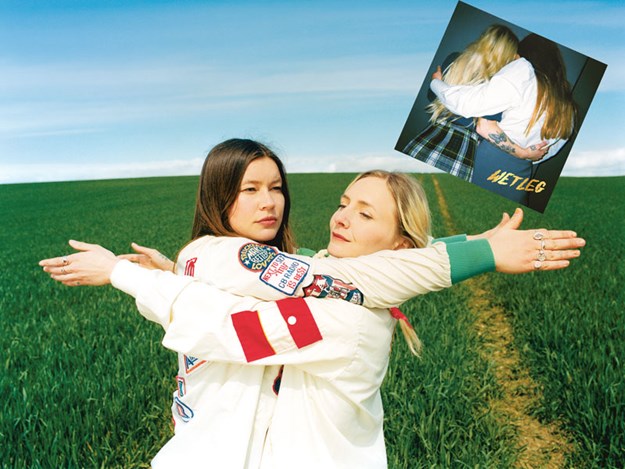 This debut album from hot English duo Wet Leg is a canny concoction that cleverly mixes minimal synthpop with dynamic power pop and droll vocals by Rhian Teasdale. It's the wit of her response to the world around her—sometimes emotive but often darkly humorous—that characterises the album and make it such a notable release.
While it's definitely a flavour of the month, there's depth here that makes it more than merely a flash in the pan. A fun listen and worthy of repeated plays.
Find new and used heavy machinery for sale in NZ
Keep up to date in the industry by signing up to Deals on Wheels' free newsletter or liking us on Facebook.