Book reviews: May 2022
---
New releases to check out this month
The Anomaly
Herve Le Tellier
Penguin Random House
$37
Reviewed by Steve Atkinson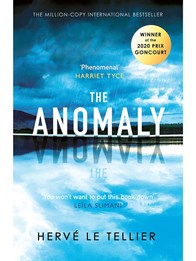 This could have been so much better and I'm hoping any movie-maker that picks up the rights does the story justice. Essentially, an airliner flying from Paris to New York hits the mother of all storms, and in the process, the aircraft and all the people onboard get duplicated—memories and all.
One plane lands as per normal and the second plane lands some three months later. You have to admit, that is not a bad base for a story, so why didn't Steve rate it, you ask? Well, there are some really good sections to the book, but I felt the writer tried to get clever, philosophical, and academic, which all just became an unnecessary distraction. Not a bad ending though, I'll give Hervé that.
Dark Horse
Gregg Hurwitz
Penguin Random House
$37
Reviewed by Steve Atkinson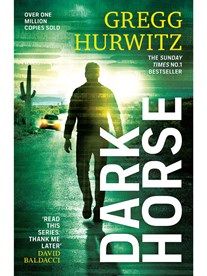 Gregg Hurwitz gives us another instalment of clever-tough guy literature with another Nowhere Man outing. This time the person once known as Orphan X is in an unusual situation of helping a drug lord find his kidnapped daughter. In the process of working through the case, Mr Nowhere (or is it Man?) starts to build an emotional connection to the bad guy, which conflicts with his Commandment #4: Don't make it personal.
Will they find the missing daughter? Will all her limbs still be intact? Should the drug lord's head honcho have come out of the closet? All these questions are answered within. Enjoy the ride
Living the Dream: Life by the water in New Zealand
Derek Morrison
Random House
$55
Reviewed by Steve Atkinson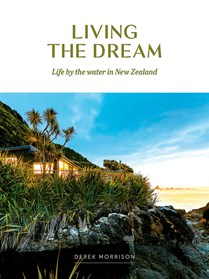 This book may not be the ideal read if you are the envious type or suffering COVID-times PTSD. The well-put-together aggregation features people in some spectacular and not-so-spectacular dwellings, whose common thread is that they all live beside the water in locations all around New Zealand.
The photography and text are all top-notch, which makes it ideal to pick up off the coffee-table book during dreary autumn days to recall the summer that was. And for those considering a change of lifestyle, I guarantee you will be charged up after reading just a few pages.
Find new and used heavy machinery for sale in NZ
Keep up to date in the industry by signing up to Deals on Wheels' free newsletter or liking us on Facebook.