Old School Trucks: LW Bonney & Sons
---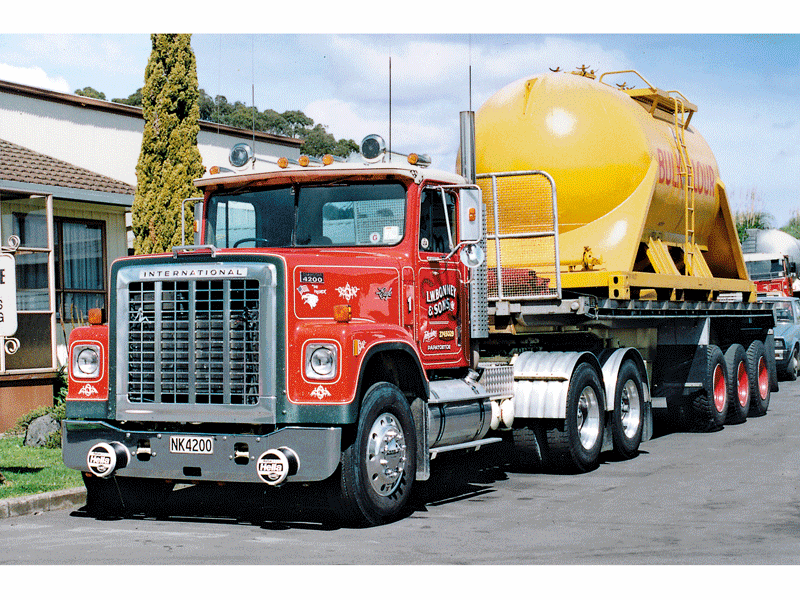 Number 1 in the fleet back in the late '80s, a definite personal favourite was this sensational and rare International Transtar 4200 named 'The Predator'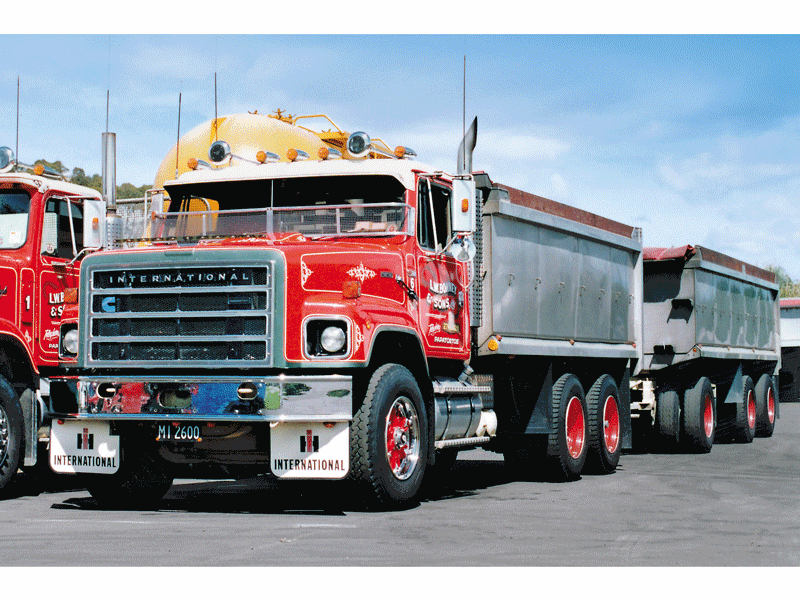 The International S-Lines were a more common Kiwi truck in the '80s and were just as meticulous as the Transtar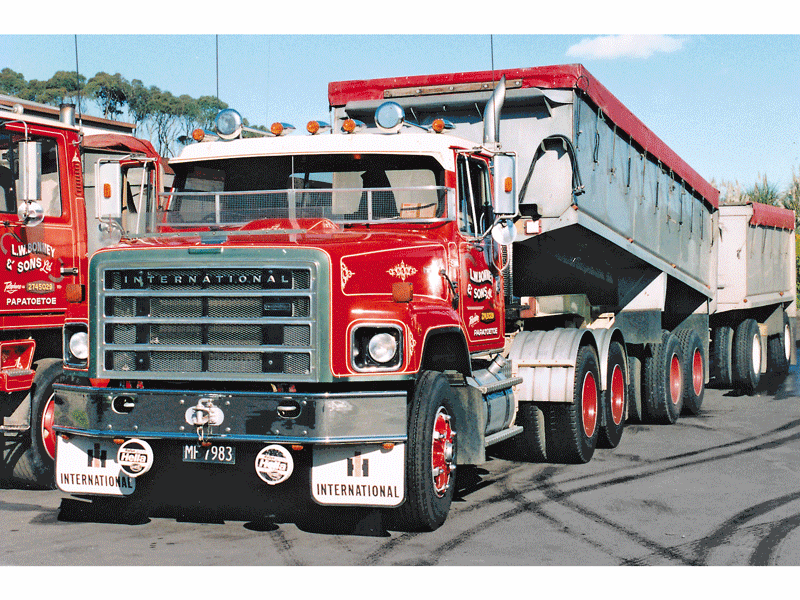 An iconic fleet, an iconic truck, and an iconic A-train combination. The '80s did not get better than this.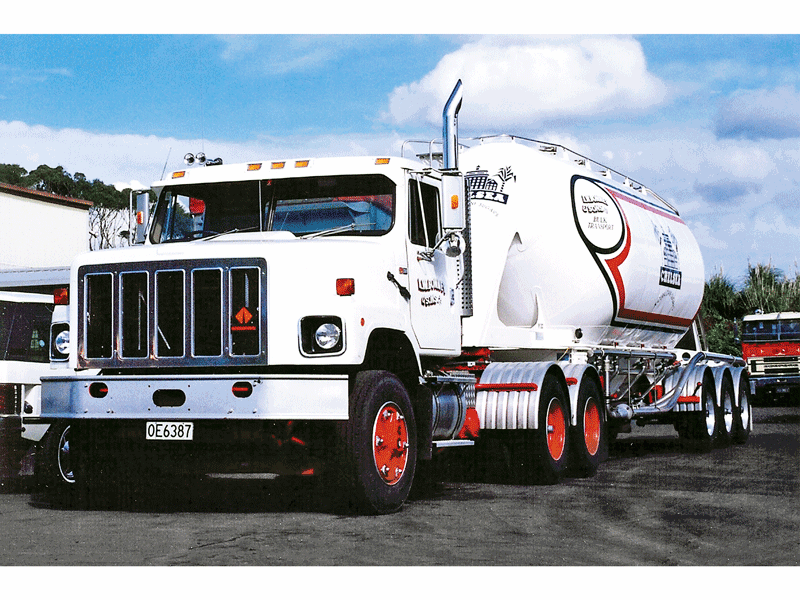 A near-new International S-Line yet to be given the Bonney treatment but still an immaculate unit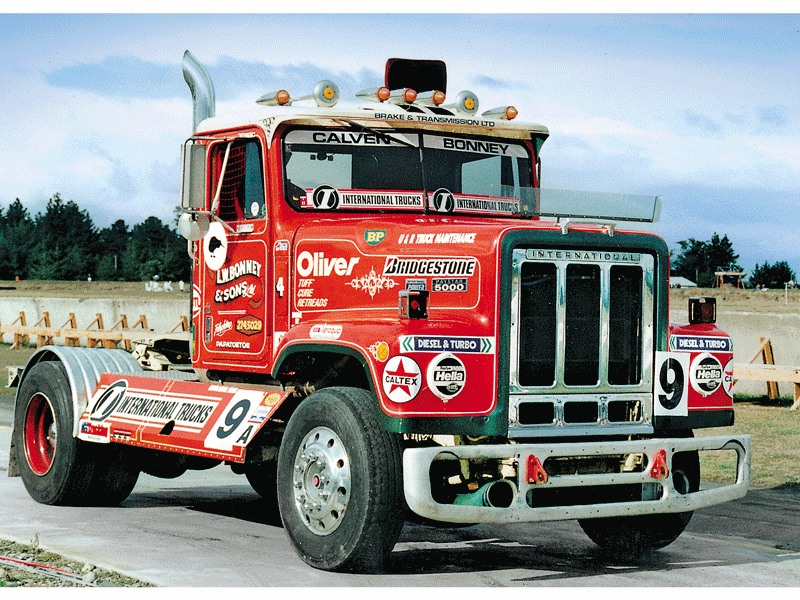 One of the stars of the New Zealand race truck circuit for many years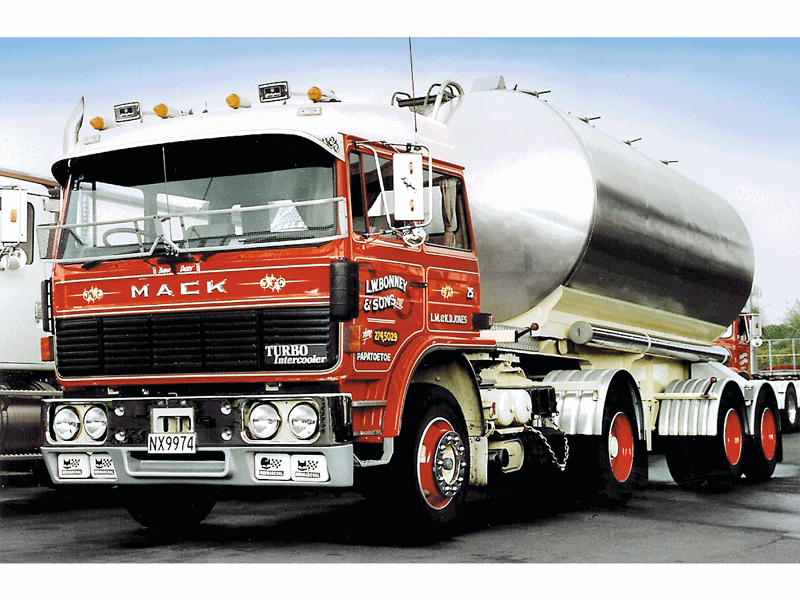 Contractors LM & KD Jones ran this pristine Mack Midliner in the late '80s and early '90s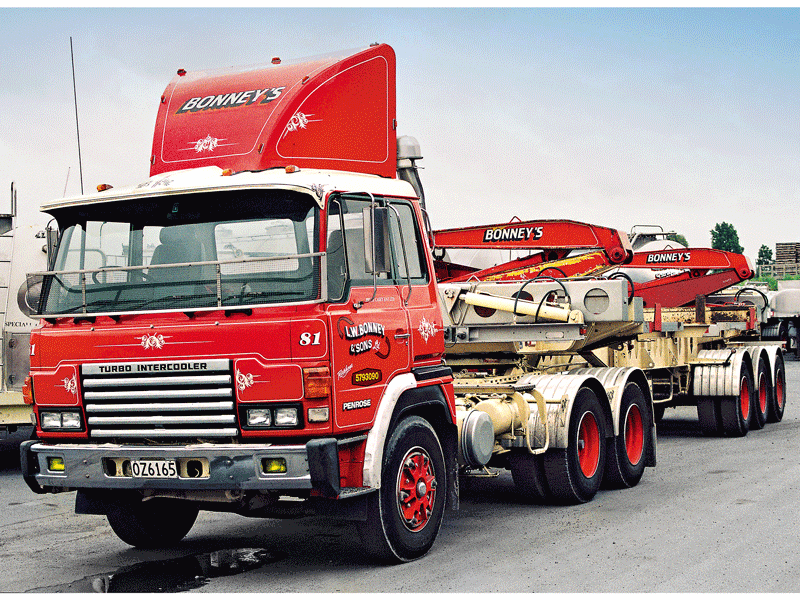 A swinglift/container division was part of the Bonneys repertoire back in the '80s and remains so to this day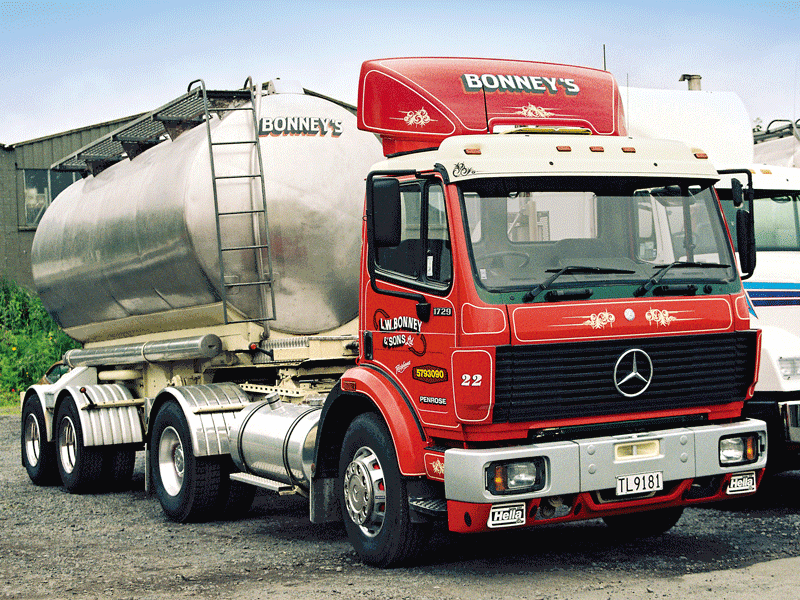 A 1719 Mercedes-Benz 4x2 and two-axle tanker shot in the early '90s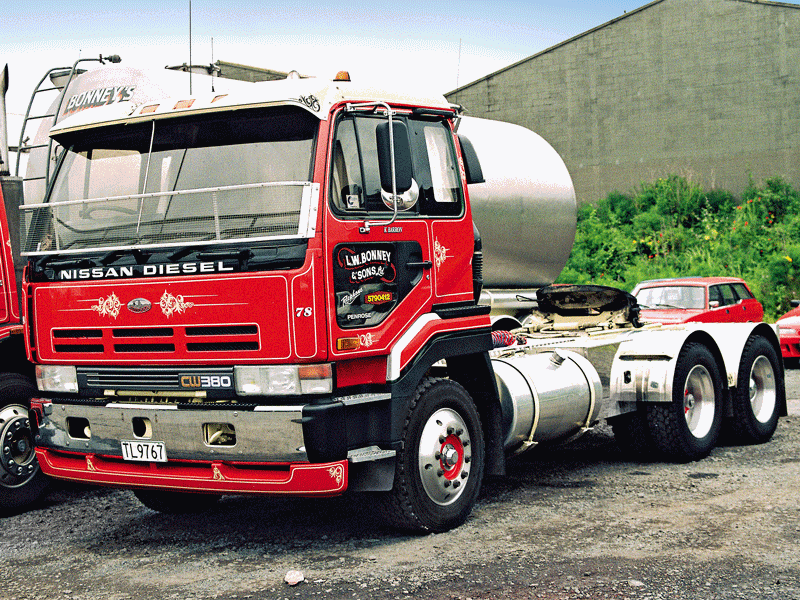 Contractor K. Barr ran this spotless CW380 Nissan Diesel back in the '90s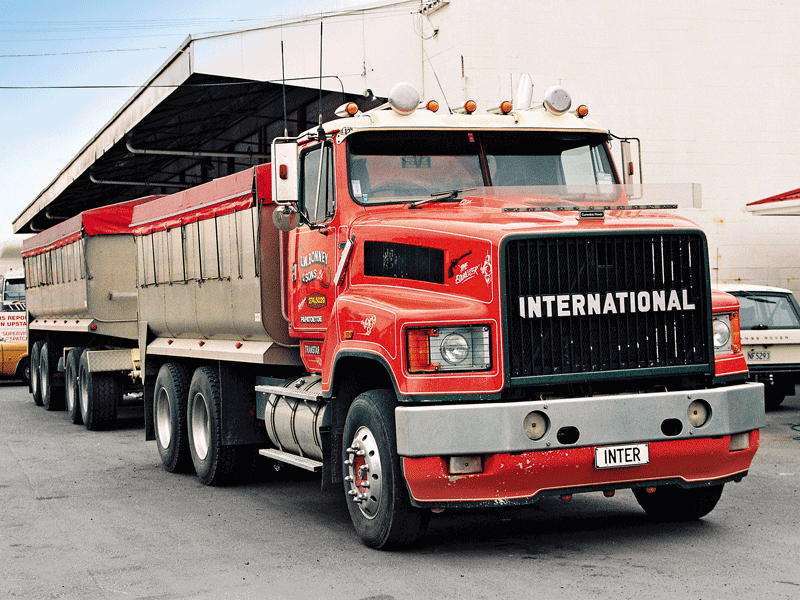 Another Iconic International Transtar, but this one was of Australian heritage. Aptly named 'The Equaliser'.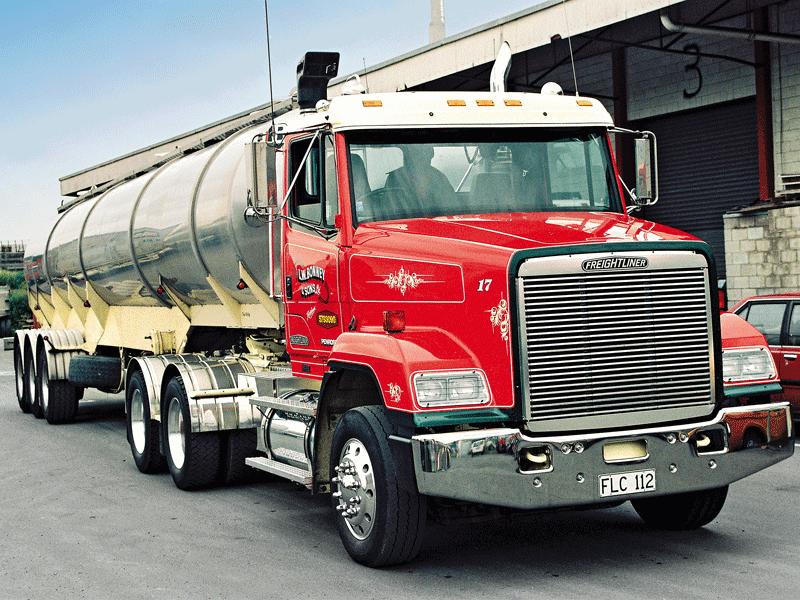 Several FLC112 Freightliners found their way into the classic Bonney livery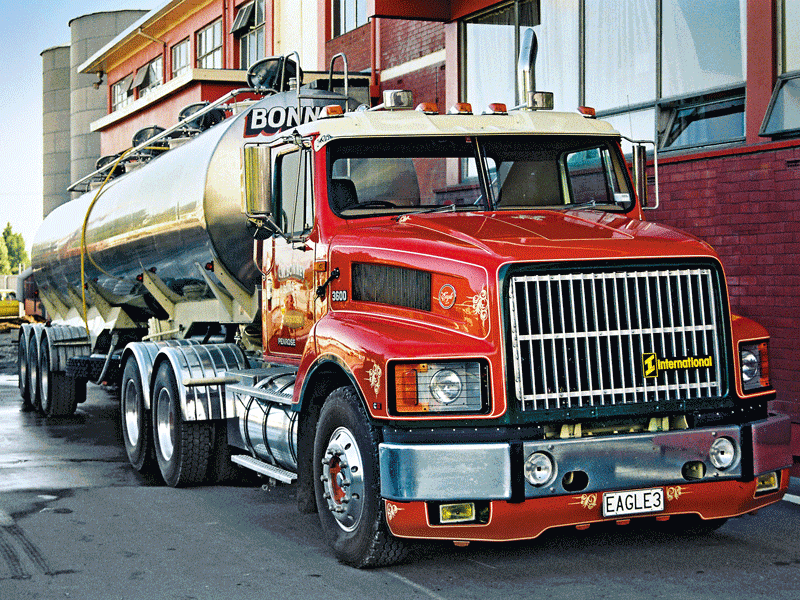 A superb International 3600 S-Line making a bulk delivery to Sanitarium in Christchurch back in the early '90s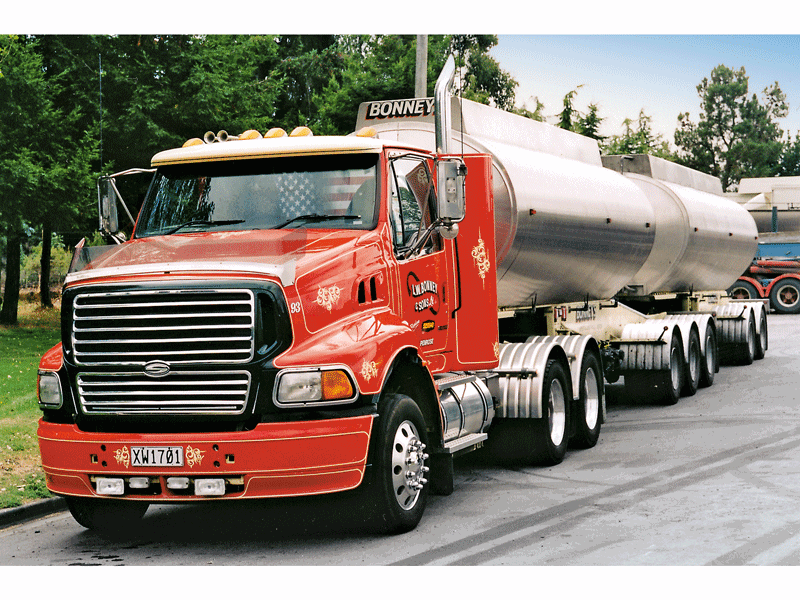 A smart Sterling B-Train combination parked in Taupo back in 2003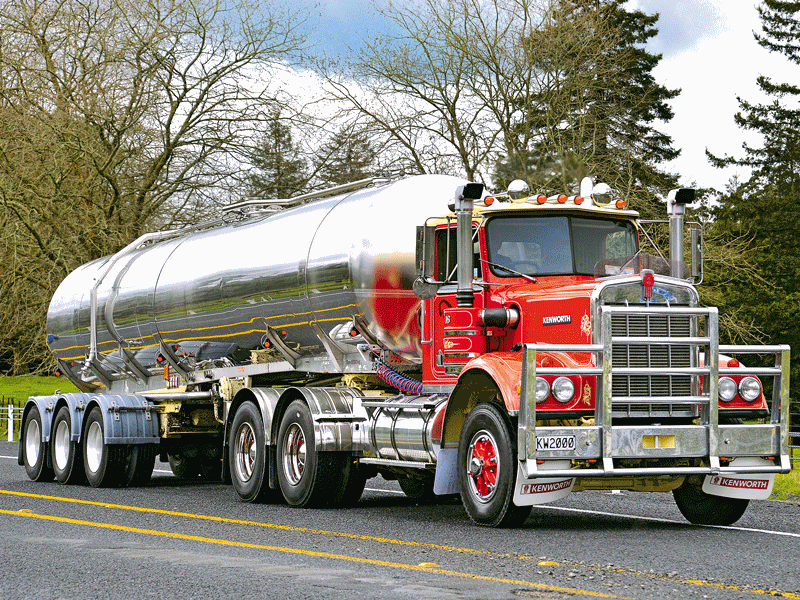 This W923 Kenworth photograph could have been taken in the '80s but was snapped on its way back from the 50th Kenworth Anniversary in 2014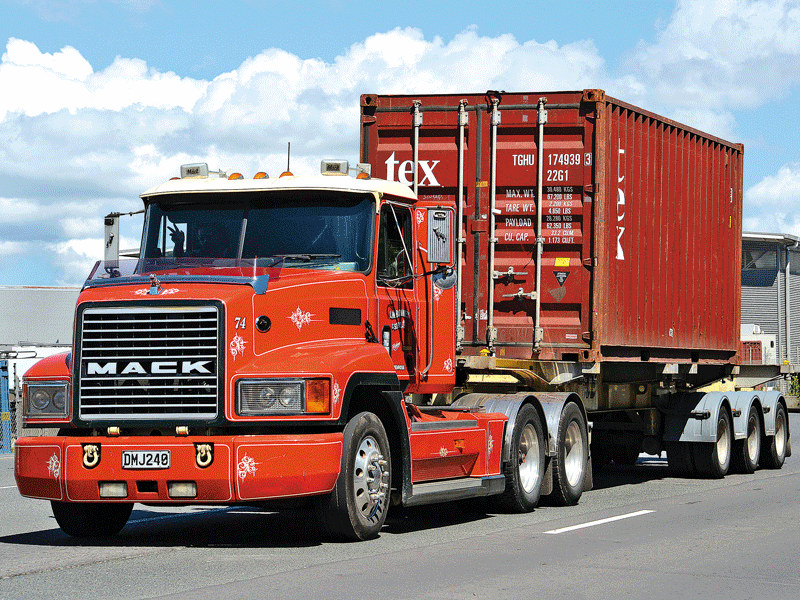 The Mack brand became a popular brand in the Bonney fleet in the 2000s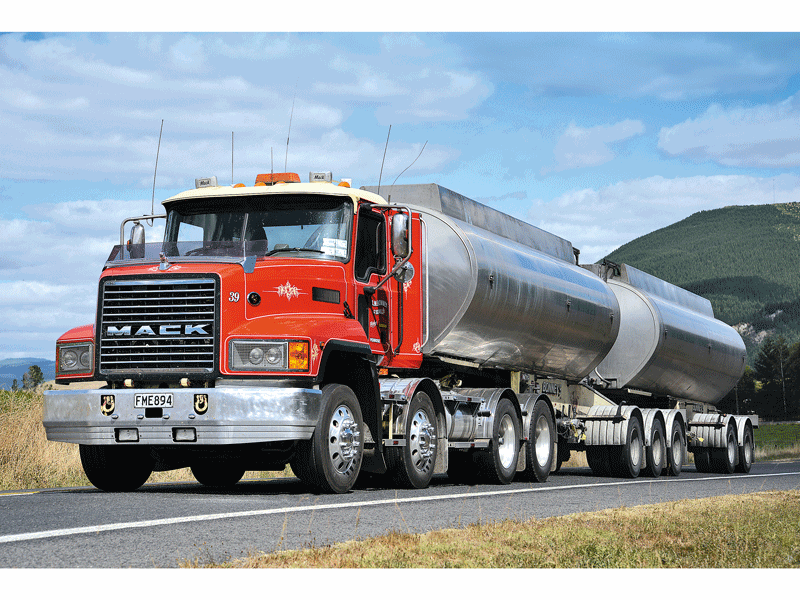 A 8x4 CH Mack tractor unit and five-axle B-train back in 2013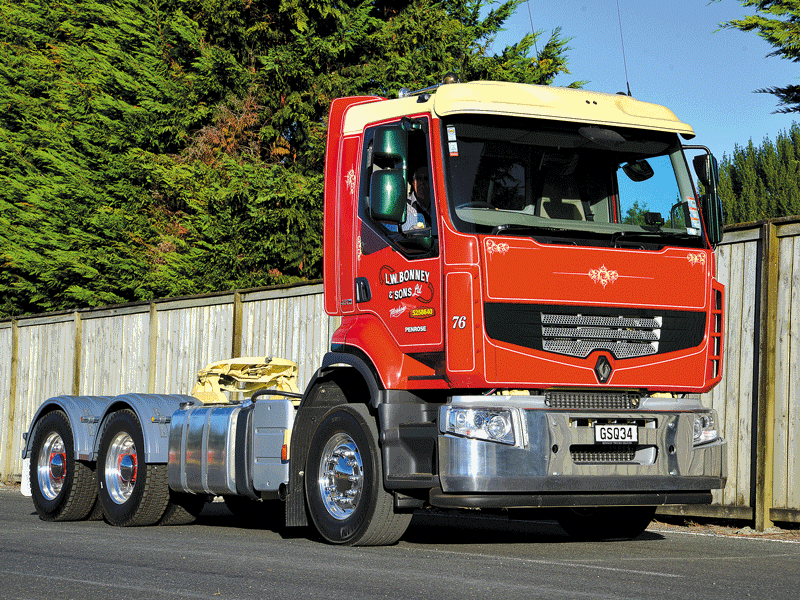 You would struggle to find a make or model of truck that would not look great in Bonney's classic, clean, professional, and dateless livery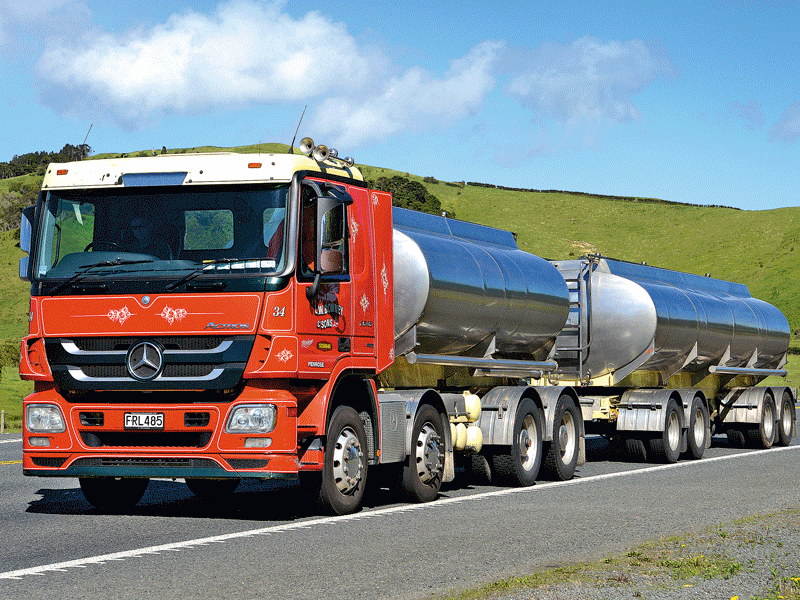 The German brand Mercedes-Benz has become popular in the Bonney's fleet in recent times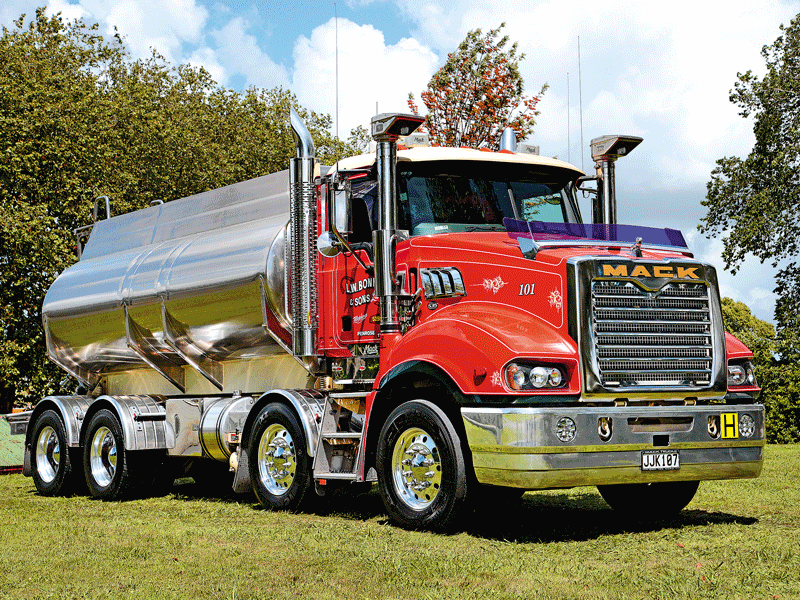 A flawless Mack Trident, posing for the cameras at the 2018 Truck and Machinery Show

LW Bonney can trace their roots back to the early 1920s when Lyle Bonney started off with a horse and cart delivering groceries around Titirangi in south-west Auckland
Several generations followed before Calvin Bonney acquired the family business in 1984. 
It was in late 1988 before I got in the front of an LW Bonney unit with a camera. I had moved to Auckland as a 15-year-old and even though I was born and bred in Christchurch (with no social media and just a monthly trucking magazine publication), it was a testament to LW Bonney that they were a well-known iconic transport company throughout New Zealand. 
The meticulous gear and branding ensured that the Papatoetoe yard was a spot to visit with the camera in hand most Saturday mornings to shoot the trucks after a wash-up. I remember marvelling at how well presented the trucks were, particularly the International S-lines at the time, of which I believed there were no better examples in the country. 
One personal favourite truck of mine was not an S-Line, however. It was a sensational US import International Transtar 4200 aptly named 'The Predator'. Very few of this model truck came to New Zealand and the Bonney unit was an outstanding example admired by many. 
Another Iconic International Transtar entered the fleet several years later named 'The Equaliser', however, this was an Australian-sourced version, and while it was an impressive truck, it looked nothing like the US version. 
Many owner-operators have contracted to Bonney's, which has made for an interesting array of makes and models in the fleet over the years, not to mention the company trucks that have also had an interesting mix of brands and, in recent times, Macks and Mercedes-Benzes have had a large presence in the fleet. 
Whatever the make or model, the immaculate presentation of this fleet has remained second to none, and over the decades, it has remained one of New Zealand's most iconic and recognisable transport companies.  
Find new and used trucks for sale in NZ 
Keep up to date in the industry by signing up to Deals on Wheels' free newsletter or liking us on Facebook.