New music and technology: December 2021
---
Here's what's new in music and technology this month
Melco Audio N50-S38 Digital Music Library
$9495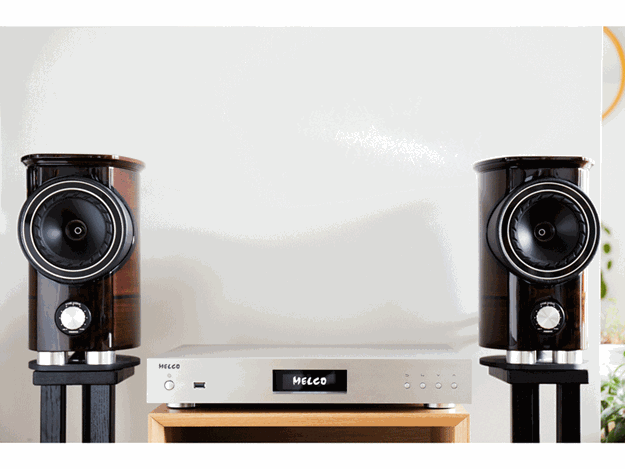 There are so many music delivery options with digital that it can all get very confusing. Many opt for high-res audio from a computer or hard drive connected via a USB cable to a DAC, which connects to their preamp.
It can be mindboggling to figure out how to configure a music collection/selection. One simple and elegant solution is to keep your music library on, well… a digital music library like the Melco Audio N50-S38.
With its nearly four terabytes of memory on an SSD drive, the music is kept safe at the source and sonically perfect. It's more expensive than a conventional hard drive but the advantages are numerous.
Japanese-based Melco Audio just keeps refining its digital music library product range and with the N50-S38 it's added a host of convenient features, many of which may never be utilised but which will come in handy for those who get their music using a variety of means.
On the rear panel, for instance, there are no fewer than four USB ports: USB 3.0, expansion and back-up, and a dedicated USB DAC output that's ready for connection to USB DACs, DAC-equipped amps or active speakers. Most important, however, is the Melco's ease of use and the potential to bypass computers altogether for a streamlined experience.
Klipsch Cinema 1200 Soundbar
$4499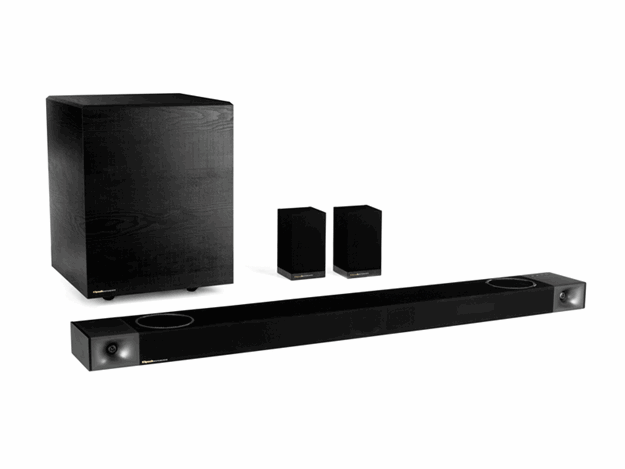 If you can't beat them, then join them, right? Klipsch isn't the sort of company you'd expect to be making soundbars. Famous for its very "live" sounding horn-loaded loudspeakers, it's a brand with a high degree of mana among audio aficionados worldwide.
Soundbars, on the other hand, are a product designed more for convenience than performance. Traditionally, soundbars are great for giving TV panels some audible grunt, but they just don't measure up sonically to a real pair of stereo or surround sound speakers.
Well, Klipsch is challenging that notion with its new high-end soundbar, the Cinema 1200, which comes with a wireless subwoofer and a couple of surround speakers to give it that extra edge.
Boasting Dolby Atmos 5.1.4 support and geared towards audio compatibility with streaming services, the Cinema 1200 is pricey but superb in all the ways you'd expect. For instance, its remote includes an LED backlight to prevent finger fumbling in the dark, and the unit itself is handsome with brushed metal end sections and a textured fabric wrap.
The speakers themselves include Tractrix horn tweeters and upward-firing Cerametallic woofers, while the subwoofer, for a change, really does the business with its 12-inch downfiring driver.
With its large and dynamic sound and remarkable soundstage and imaging, this Klipsch may be the first-ever soundbar to perform with both the sheer weight and subtlety of conventional stereo speakers.
ESD Dragon
US$760,000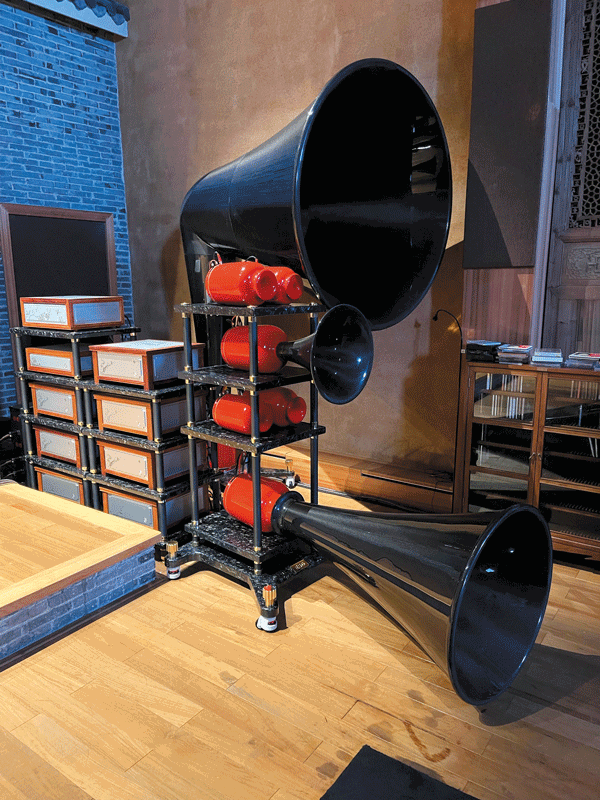 This may come as a shock to us Kiwis who might assume that everything in China is cheap and cheerful, but New Zealand's biggest trading partner is also the home of some of the most super-duper high-end hi-fi components in the world.
The ESD Dragon "playback system" pictured here costs more than the average New Zealand home, and it's the flagship system of designer Jacky Dai. ESD Acoustic has its own, futuristic Hangzhou city estate taking up a whole block, including a campus, fancy restaurant, vegetable gardens, and even a Montessori-based kindergarten.
The ESD Dragon features a horn-loaded loudspeaker with active field coil drivers. And according to our man in Hangzhou—an expat Kiwi who was treated to an exclusive audition of the system in ESD's massive, dedicated auditorium—the sonics were heavenly.
Horn-based speakers do have something of a reputation for "honking", but the Dragon was mercifully free of any such impediments. There's no sign of ESD Acoustics products making it to New Zealand any time soon, and they certainly won't be setting up shop in the local $2 outlet, but who knows?
Tom Rodwell—Wood & Waste
Tom Rodwell is an analogue buff. He's so dedicated to the form that one of his early singles was released only on a wax cylinder—a format that predates even the shellac 78rpm disc. He's also an extraordinary blues singer and guitarist. Wood & Waste is something different from the blues and old-time gospel he performs as Storehouse Blues.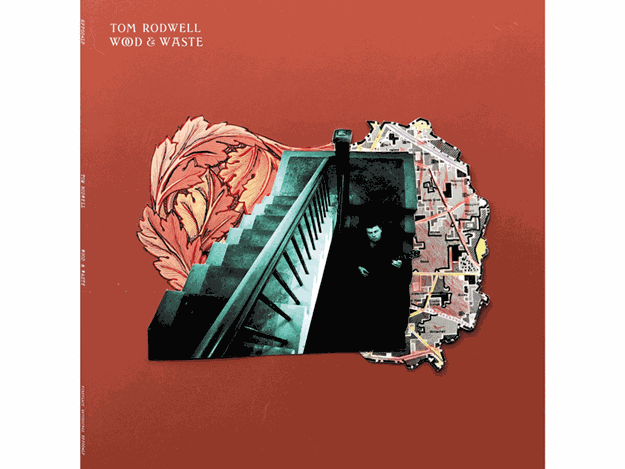 Recorded all-analogue on an ancient Neve console now housed at Neil Finn's Roundhouse studio, it utilises the talents of several of Auckland's most musically adventurous session players and Rodwell's songs are a genius—and very entertaining—blend of influences that never get mired in a single style. Released this month on audiophile vinyl pressed in Germany (but also available to download), Wood & Waste is both a connoisseurs delight and a load of fun.
Stinky Jim—It's Not What It Sounds Like
Stinky Jim (aka Jim Pinckney) is known to many as the DJ with superb taste in Jamaican music and tasty beats in general whose Stinky Grooves show on Auckland's 95bFM has been entertaining good groove hunters for decades. But he was also one half of dub-influenced electronic group Unitone Hi-Fi in the 1990s and went on to release tasty titles under the Phase 5 name.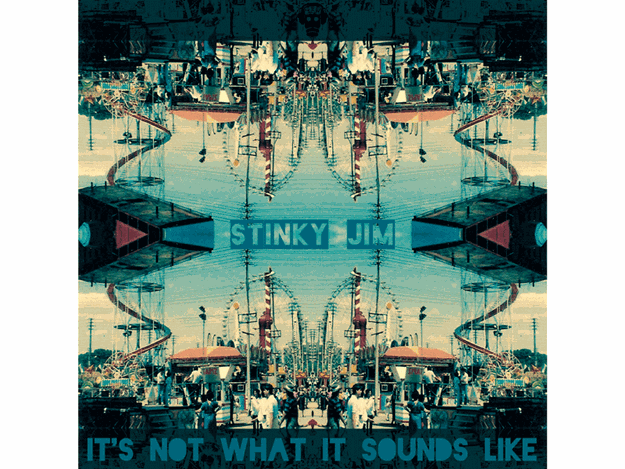 It's been awhile but Jim's back with a splendid wee platter of instrumentals that prove (again) his ability to push the gamut of buttons marked "feel good". This is not bland barbecue music, which isn't to say it won't improve the mood of any party.
It's the way that Stinky reaches into music history for the tastiest titbits and mulches them into charismatic and idiosyncratic soundscapes that makes his take on things so unique. It's been a hard year. Here's one to soothe our wounds.
Find new and used trucks for sale in NZ 
Keep up to date in the industry by signing up to Deals on Wheels' free newsletter or liking us on Facebook.