Comment: Coping in a pandemic
---
NZ Trucking Association's David Boyce shares advise on how to cope with pandemic stress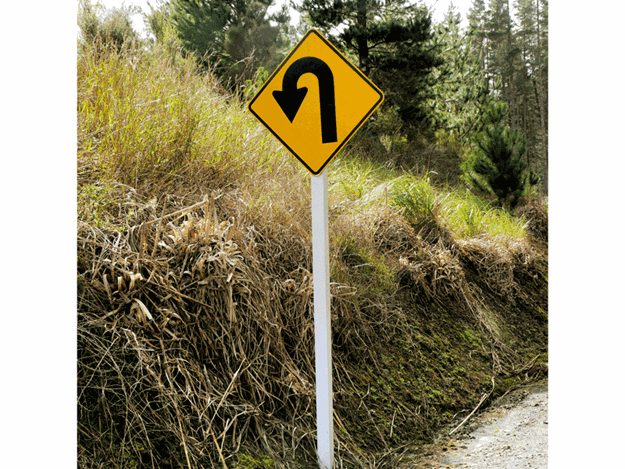 COVID-19 has had a significant impact on how we interact with others, go about our lives, our work, education, and many other aspects of our lives. We know that a combination of stress and uncertainty can have significant and wide-reaching impacts on the mental wellbeing of people.
It's normal to not feel all right all the time. It's understandable to feel sad, distressed, worried, confused, anxious, or angry during this pandemic crisis. Everyone reacts differently to difficult events, and some may find this time more challenging than others.
The way people think, feel, and behave are likely to change over time. We all have good and bad days. During this time, people may be looking to familiar habits or seeking out new ways to cope with feelings and situations.
While alcohol or other substance use and/or gambling may seem like ways to cope, these behaviours can negatively impact many areas of our lives, including our health, spirit, mind, relationships, and overall wellbeing. The COVID pandemic is unique in its ongoing nature, which can contribute to continued and heightened levels of depression.
If you're feeling suicidal or having thoughts of suicide, tell someone you trust so you can get the support you need. If you can't find someone you trust to talk to, free call or text 1737 to talk to a trained counsellor. They're available day and night.
If you're concerned about someone's immediate safety or if someone is putting others in immediate danger, call 111 for assistance or contact your local district health board's mental health crisis assessment team.
Experiencing depression isn't the same as feeling sad or down. People can suffer depression in different ways, but there are a few common signs and symptoms that need to be looked out for including:
Unusual sleep patterns, including insomnia (can't sleep) or hypersomnia (oversleeping).
Lack of energy, always feeling tired, even small tasks seem to take a major effort.
Significant changes to appetite or weight, especially over short periods.
Feelings of helplessness or hopelessness. Nothing seems to get better, and you feel there's nothing you can do about it.
Can't concentrate on anything. You find it difficult to plan, and you struggle to remember things. Personality changes.
Unexplained physical problems, including back pain, headaches, aching muscles, and stomach pain.
Angry or irritable behaviour. Feeling agitated, restless, and violent. You have a short temper, and everyone and everything winds you up.
Lost interest or pleasure in normal daily activities. No interest in social activities or recreational activities. Not wanting to try doing new things.
Feelings of guilt or worthlessness. Blaming yourself for past failures or things that were beyond your control.
Reckless behaviour, including substance abuse, increased consumption of alcohol, compulsive gambling, dangerous driving, and dangerous sports.
Everyone feels a little off during the pandemic. That's expected and normal. Someone with depression, on the other hand, might feel unusual levels of fatigue, notice significant changes in their sleeping or eating, or have a lot of difficulty with basic daily tasks, such as showering, grooming, cleaning, or paying bills.
The symptoms of depression often keep you from pursuing strategies and coping mechanisms that alleviate them. For example, when you're feeling particularly down, you might feel completely unmotivated to exercise, talk to a friend, or get outdoors, but those activities can provide a sense of enjoyment and stimulation that will help with depression.
Be proactive and plan these activities in advance, so you feel less pressure to be spontaneous and do something to boost your mood. Get quality sleep, which will help you function better during the daytime and eat well and minimise your use of substances such as alcohol or cannabis.
If you're experiencing depression, or you think you might be, consider seeking help from a professional. If you can't find help, ask your doctor for recommendations.
Depression is a contributing factor in suicide. Statistics show that one in every six people suffer from serious depression at some stage in their life. Depression, stress, and anxiety are common in the trucking industry, especially for drivers who are often away from home for long periods at a time, often alone, and with no one to talk to about their problems. Drivers have to deal with a range of issues daily, including traffic, adverse road conditions and poor behaviour from other road users, weather, worktime and delivery pressures, breakdowns, complex regulations, and often getting insufficient sleep in the back of the cab combined with often poor food options and cumulative fatigue.
For some people, the symptoms of depression are so severe, that it's obvious that something isn't right. Depression can be a trigger for suicide. For some people, their depression can be so severe that suicide can seem the only way to escape the despair and hopelessness they feel. Warning signs to watch out for include:
Reckless behaviour, as if the person has a death wish.
Discussing strong feelings of hopelessness and despair.
Discussing suicide or self-harm.
Making statements like "I would be better off dead" or "Nobody is going to miss me".
A preoccupation with death or dying.
A preoccupation with getting their affairs in order. Visiting and saying goodbye to friends and family.
A sudden change in personality, from being depressed to overly happy.
Some people don't show any warning signs, so keep in regular contact with your friends and family to make sure that they are OK.
The New Zealand Trucking Association has introduced a holistic wellbeing programme called Trucking Along aimed at helping truck drivers keep themselves fit for the road. Truck Driving can be an isolating and sedentary profession, which can lead to a range of health and wellbeing issues if this is not balanced with positive activities.
This programme focuses on common driver health issues and seeks to offer some guidance on how to create and maintain healthy habits. The programme encourages people to talk and start the conversations.
The Trucking Along programme logo symbolises that not everyone is trucking along okay and perhaps we need to do more to address these important topics. If you're an employer, this campaign may help to get the conversations started with your team, or if you are a driver looking to change your lifestyle, these resources can be a valuable tool to raise awareness.
The Trucking Along programme video and resources are available to members of the New Zealand Trucking Association. They are available at nztruckingassn.co.nz, or you can request the Road Safety Truck to visit your organisation to put your team through the programme.  
Getting help 
Lifeline (open 24/7) 0800 543 354
Depression Helpline (open 24/7) 0800 111 757
Healthline (open 24/7) 0800 611 116
Suicide Crisis Helpline (open 24/7) 0508 828 865
Alcohol Drug Helpline (open 24/7) 0800 787 797
Anxiety NZ (open 24/7) 0800 269 4389
Youthline 0800 376 633
Find new and used trucks for sale in NZ 
Keep up to date in the industry by signing up to Deals on Wheels' free newsletter or liking us on Facebook.