Old School Trucks: Summerland Express—Part 2
---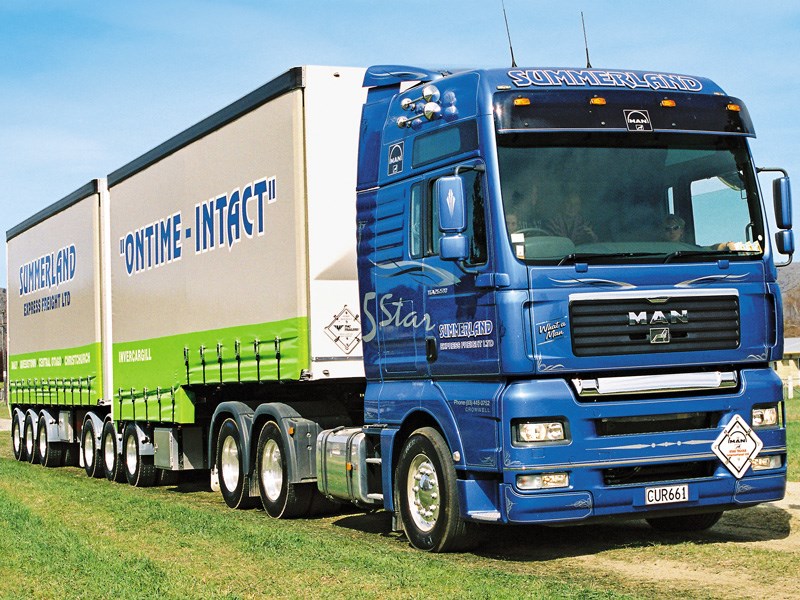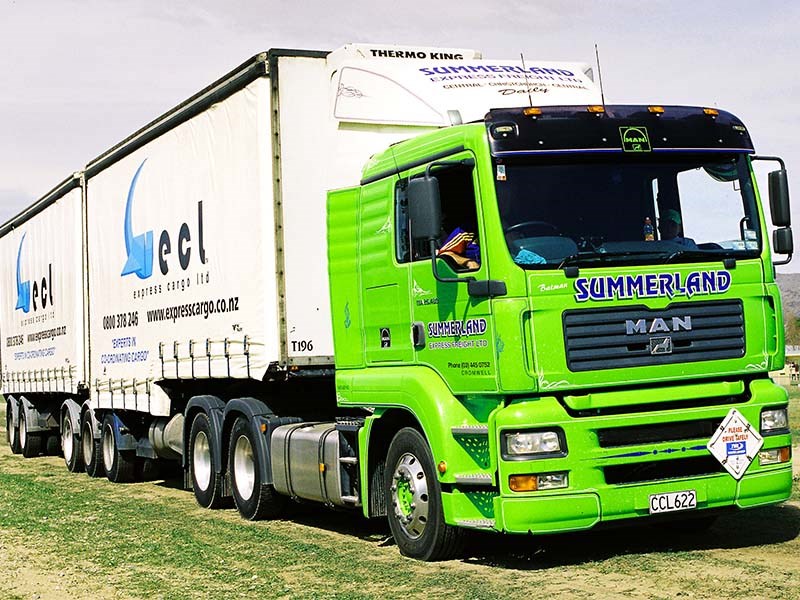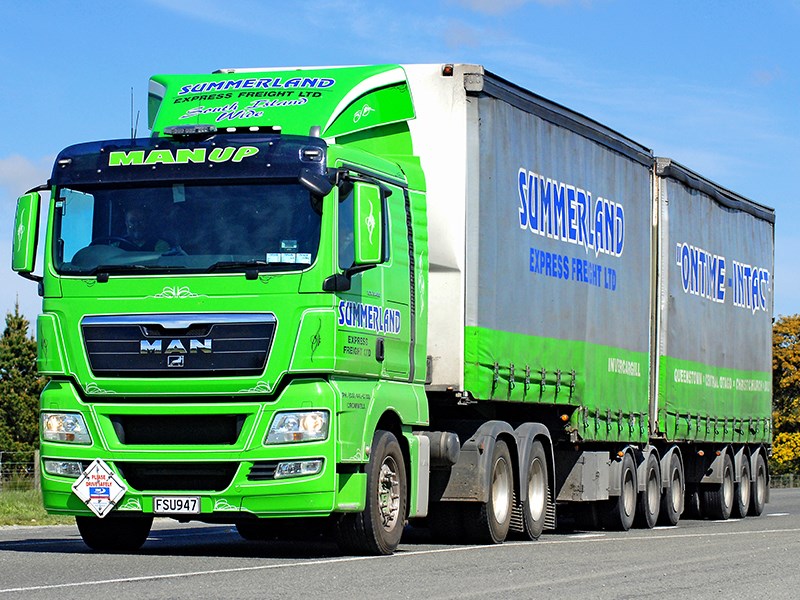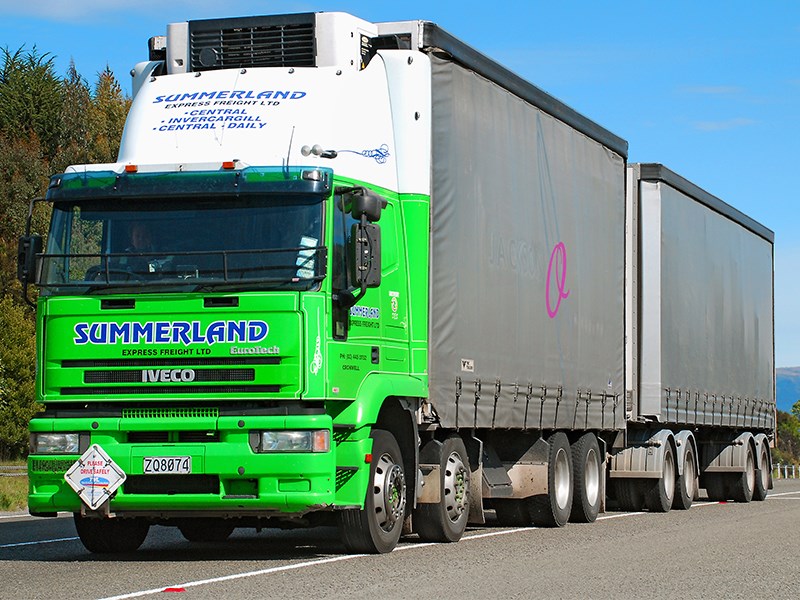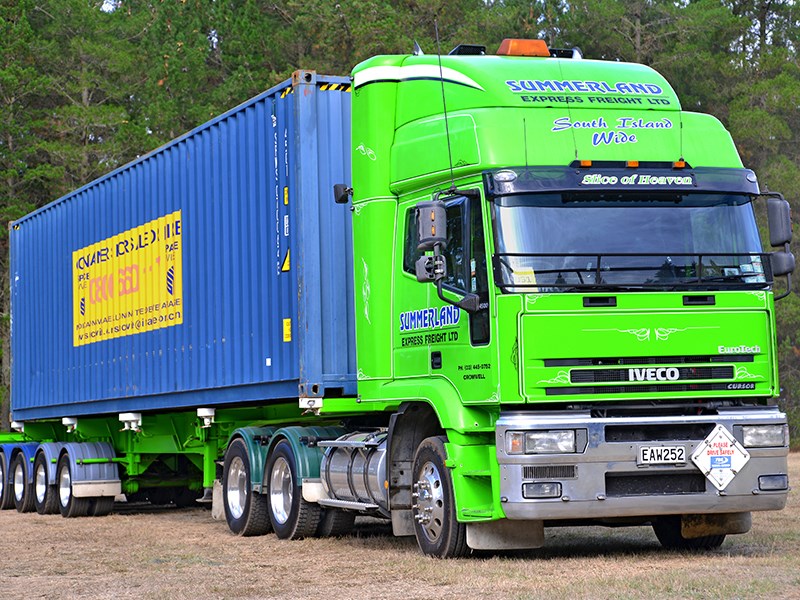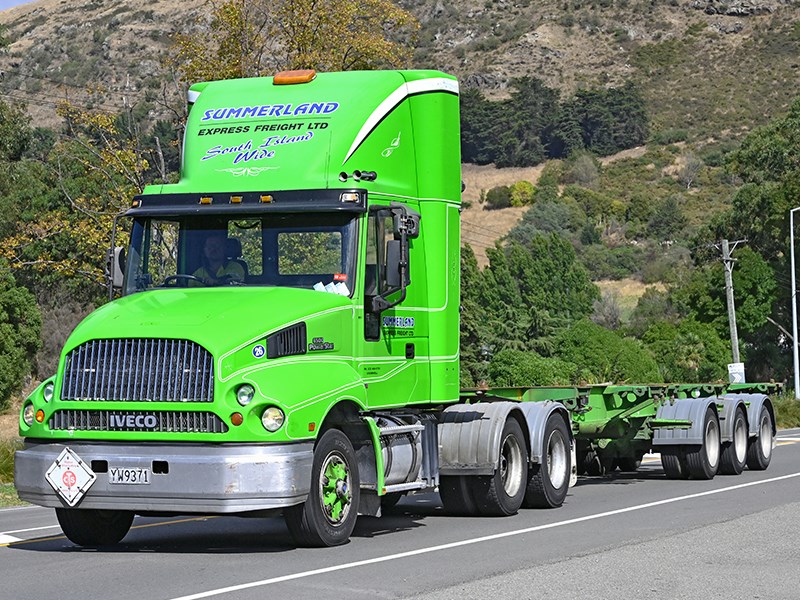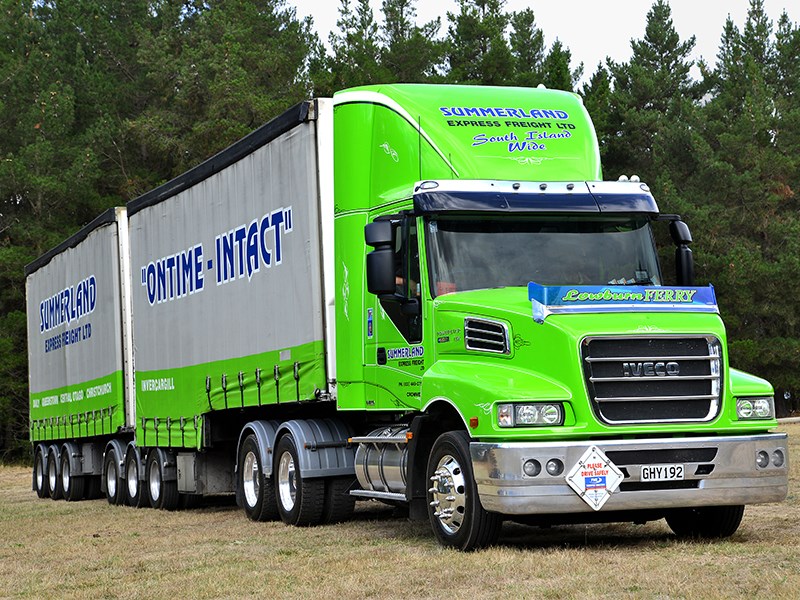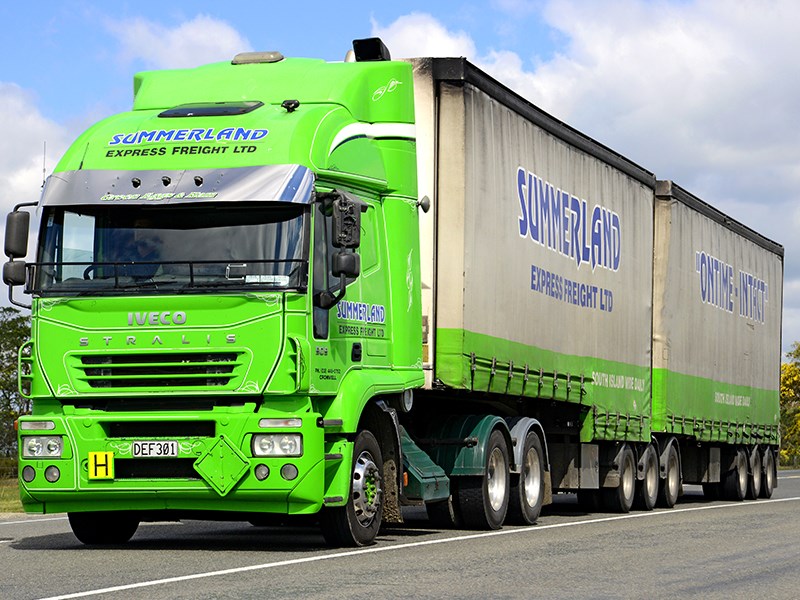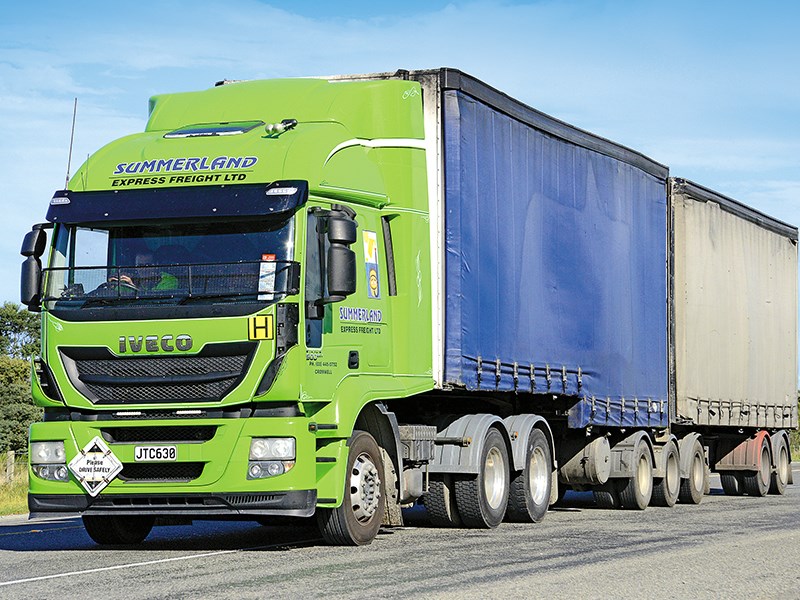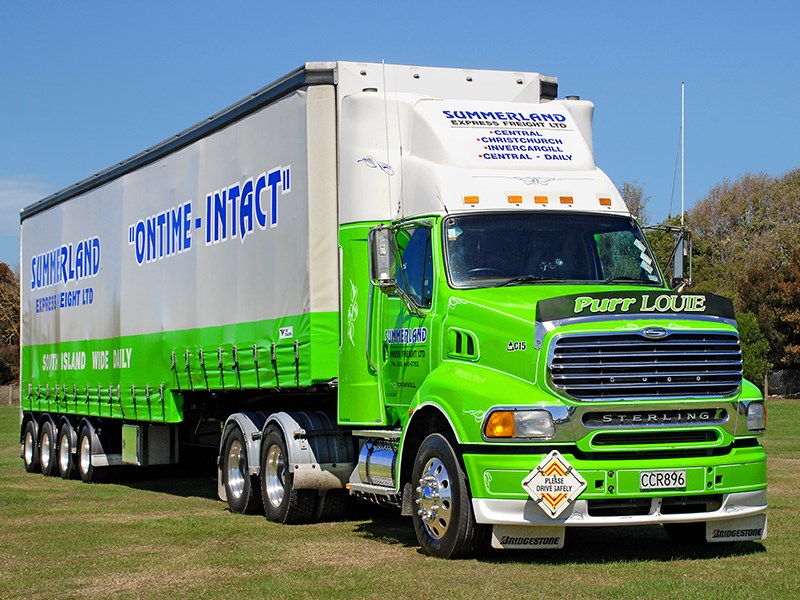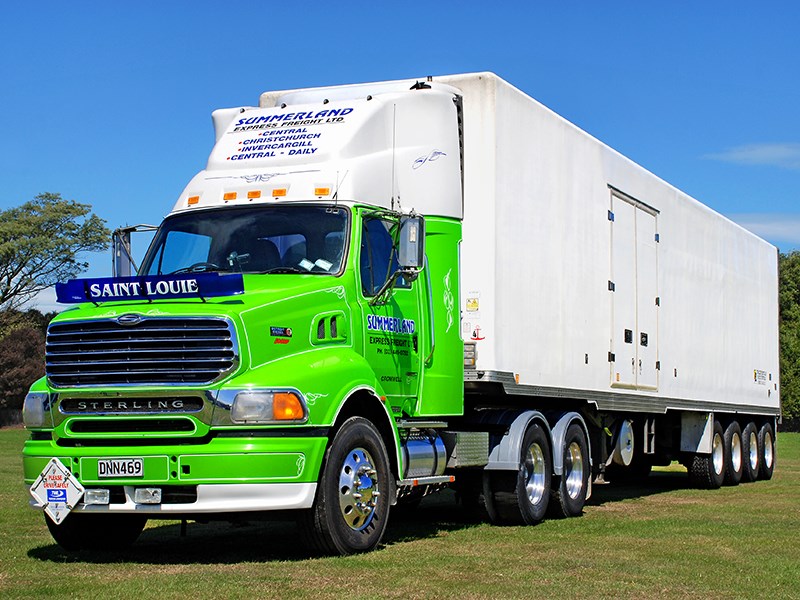 In the second instalment of Summerland Express Freight, Deals on Wheels look at the makes and models that dominated the fleet through the 2000s
MAN badges found their way into the bright lime green fleet, however, one of the most distinctive trucks to ever sport the Summerland's signwriting was a stunning metallic blue 26.540 tractor unit, which was an ex-demonstrator and just happened to be to first full-sized MAN cab in the country.
This unique truck, which hit the road in 2005, did not fail to turn heads wherever it travelled.
Ivecos also became popular during this time. Some of the influx of this brand was due to the acquisition of Cyril Kenworthy and Sons' Christchurch-based container/swinglift company with which several were inherited.
While MAN and Iveco had a big presence during this time, the dominant brand became Sterlings with many entering the fleet in the 2000s. The Sterling brand was derived from Ford, which had the Louisville models, and Summerland used this heritage to name their Sterlings, which all had 'Louie' at the end of their names.
The Sterlings were popular and proved to be good workhorses with several of them still running in the fleet to this day. Sterlings were eventually discontinued as a truck brand, but even before this happened, another brand made began making headway into the Summerland's fleet. Next month, we take a look at some lime green examples of this among a couple of others.
Find new and used trucks for sale in NZ 
Keep up to date in the industry by signing up to Deals on Wheels' free newsletter or liking us on Facebook.