Old School Trucks: Drayton Cartage
---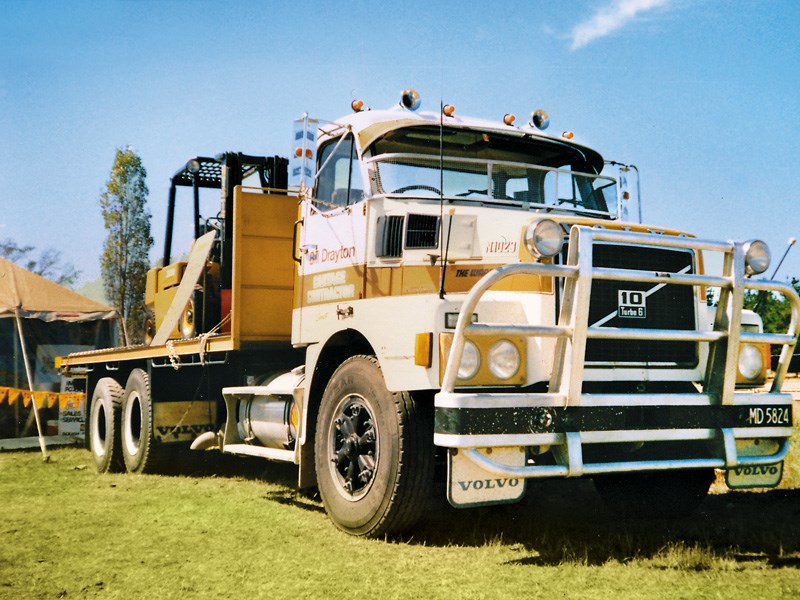 I photographed my first Drayton's truck in the early '80s, and it was this superb N10 Volvo at a McLeans Island Truck Show on the outskirts of Christchurch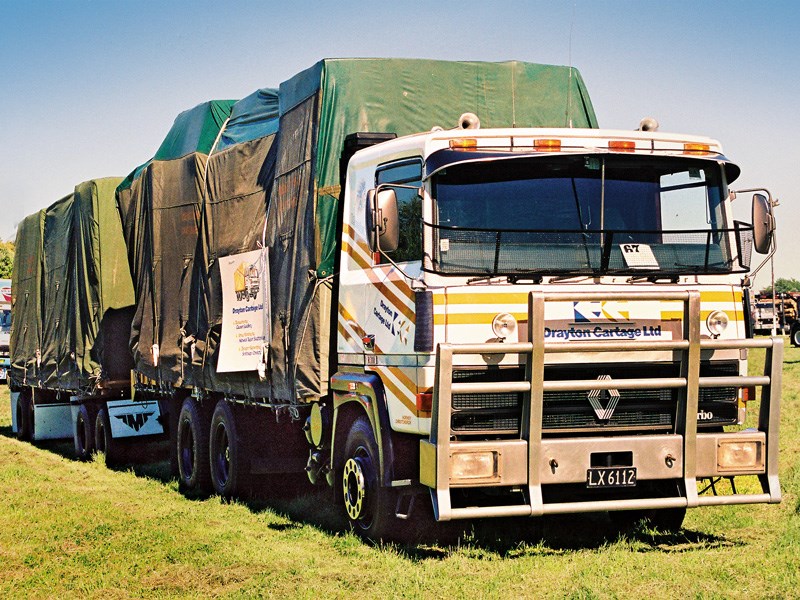 Not too many R310 Renaults made it to�our shores; this was a fine example run by Drayton's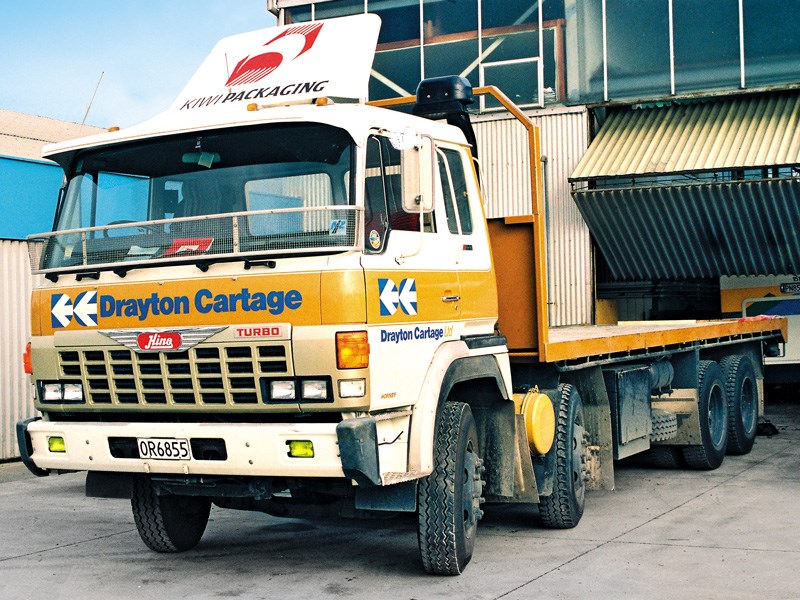 An interesting but short-lived change in livery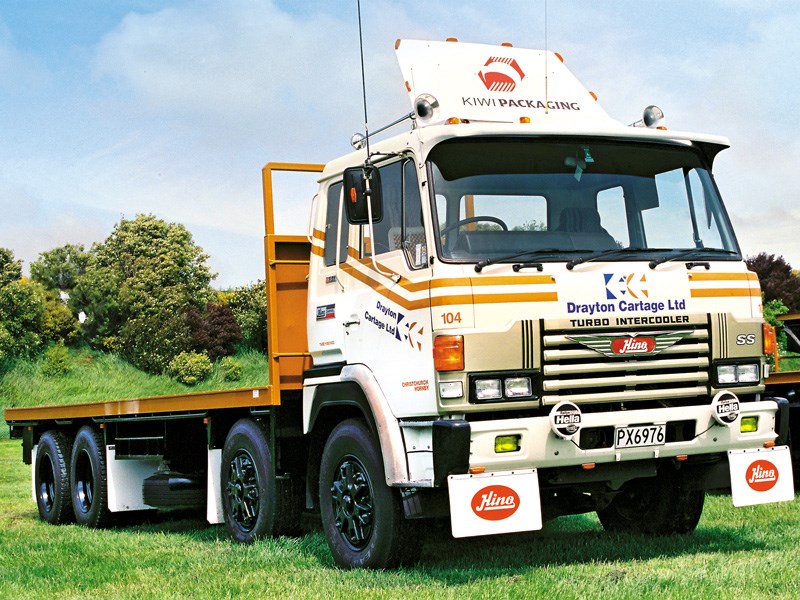 The Hino brand became synonymous in the Drayton's fleet in the late '80s and early '90s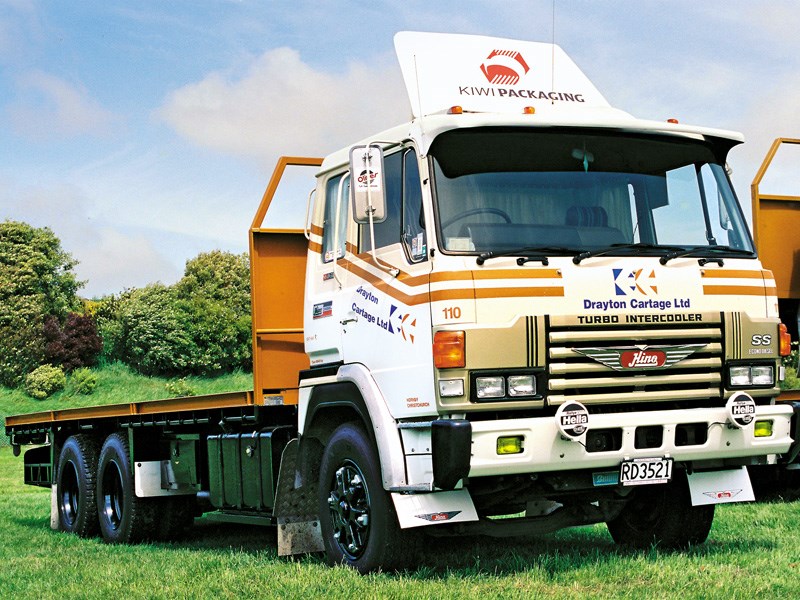 A smart-looking SS model six-wheeler Hino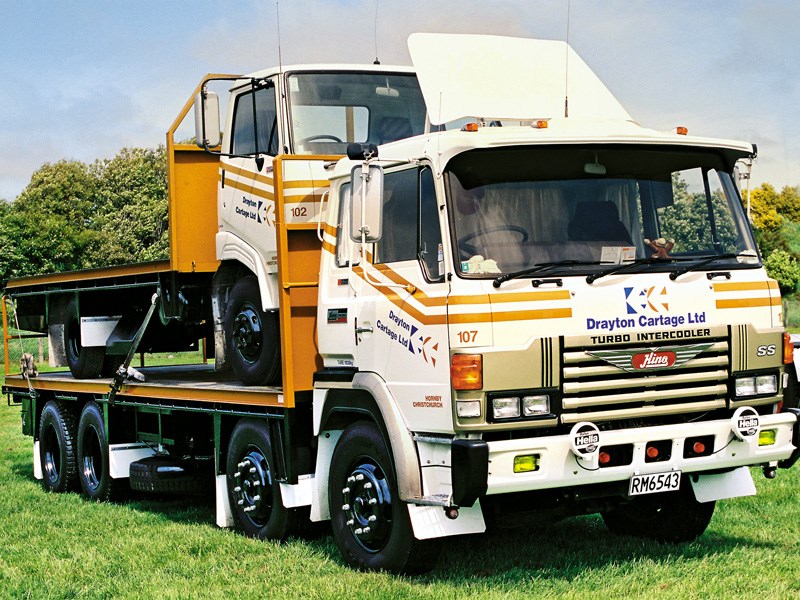 Carting cardboard packaging on flat decks meant plenty of tarping before the introduction of curtainsiders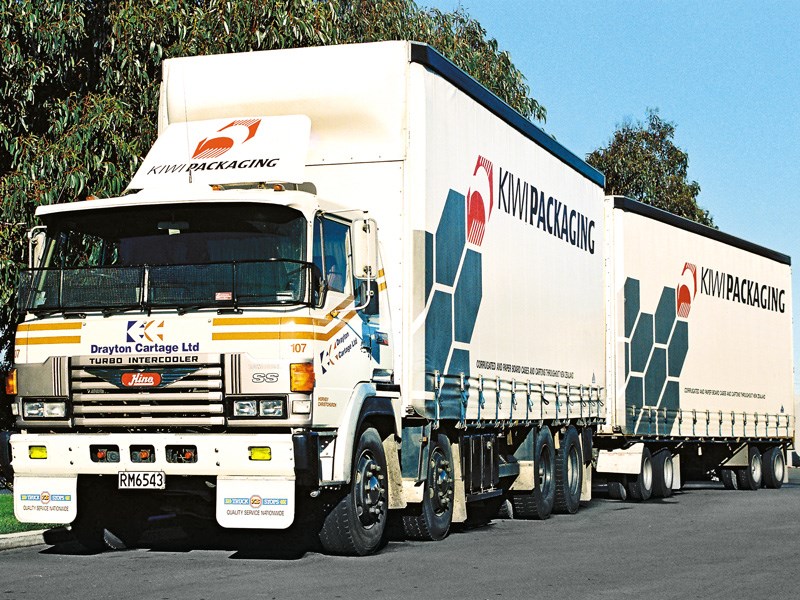 The same truck fitted with a curtainsider, which would have proved a sigh of relief for the drivers who could retire the tarps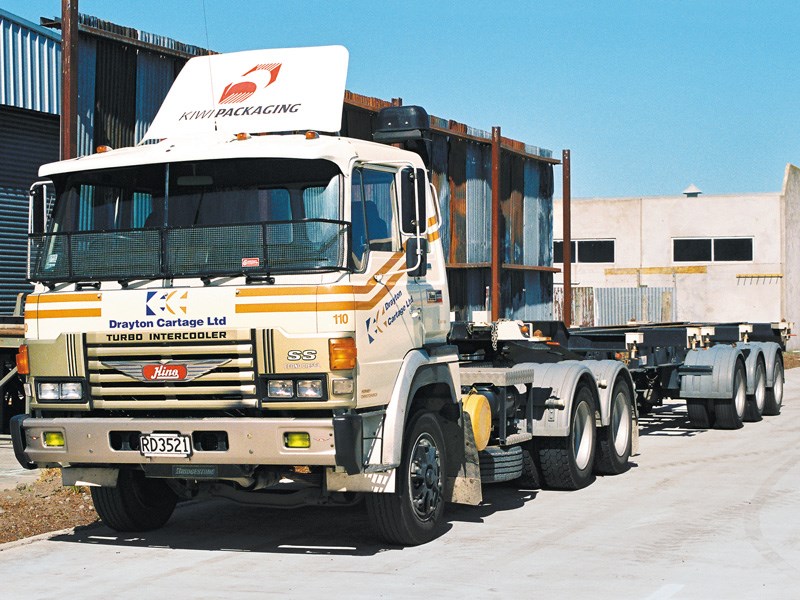 Container cartage was also an integral part of the workload; the SS 6-wheeler Hino flat deck was converted to a tractor unit to tow a skeletal semi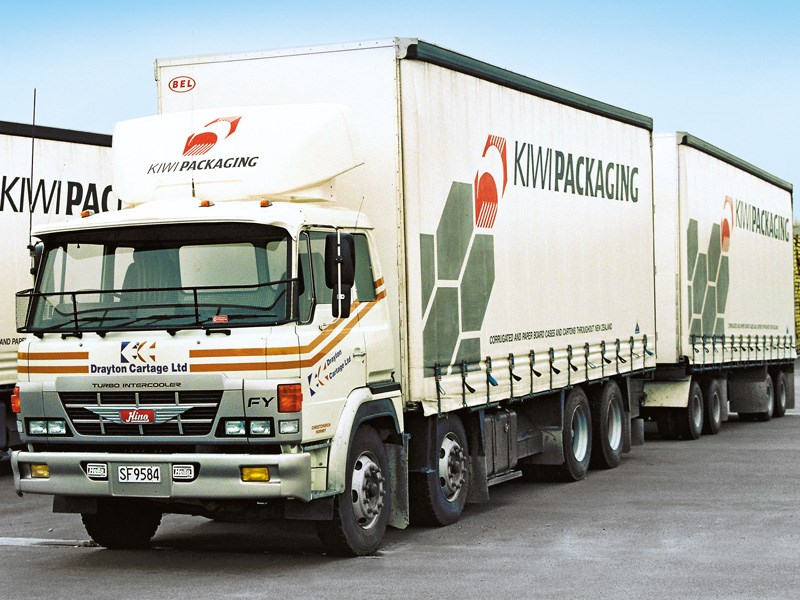 A later model FS Hino with a facelift from the earlier version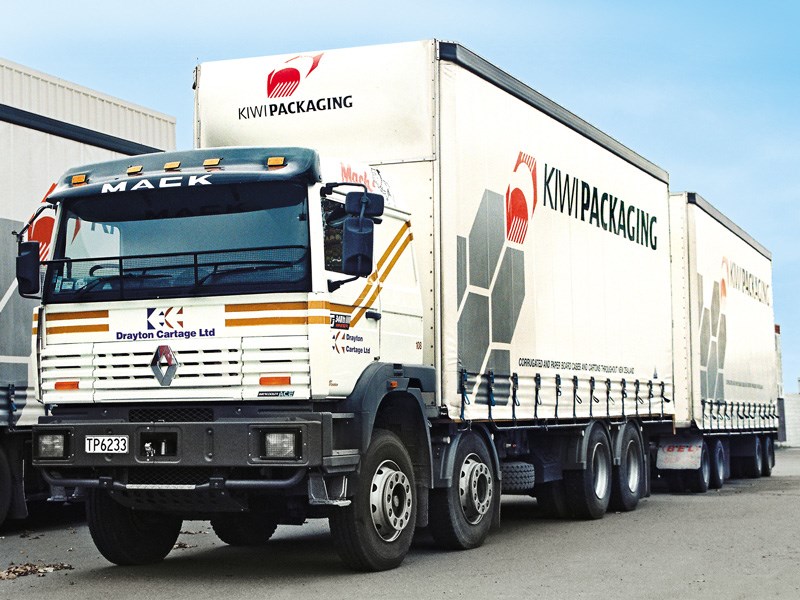 This chunky-looking G340 Renault was a distinct breakaway from the Japanese brands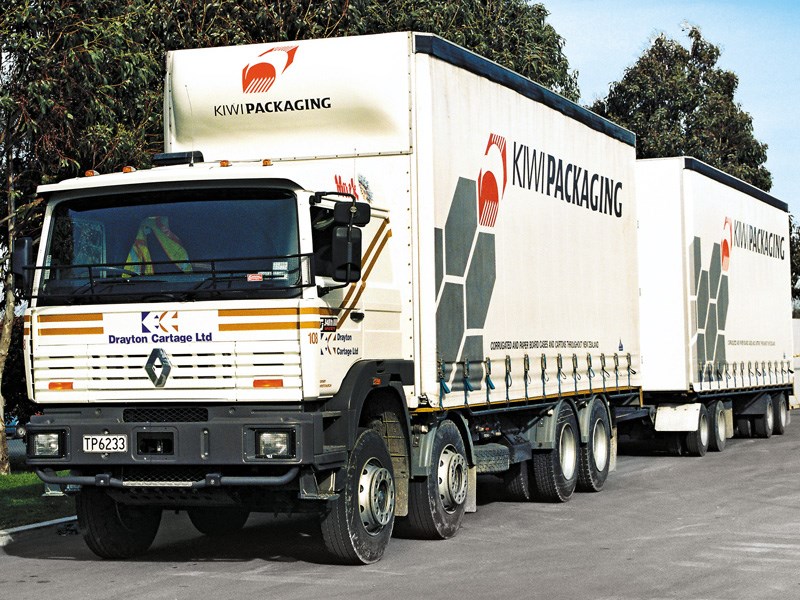 The Renault was involved in a serious accident and was rebuilt with an aftermarket sun visor, which gave the truck a somewhat different appearance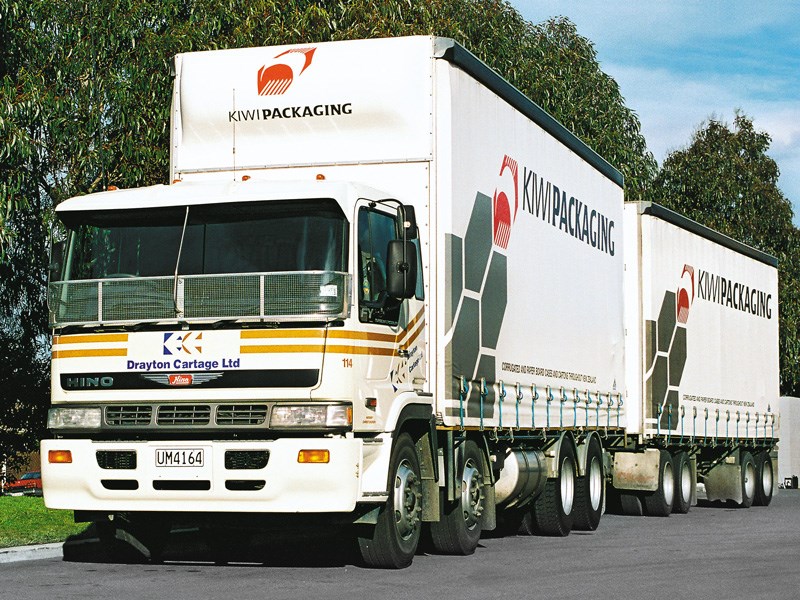 New-generation FS Hinos began joining the fleet in the late '90s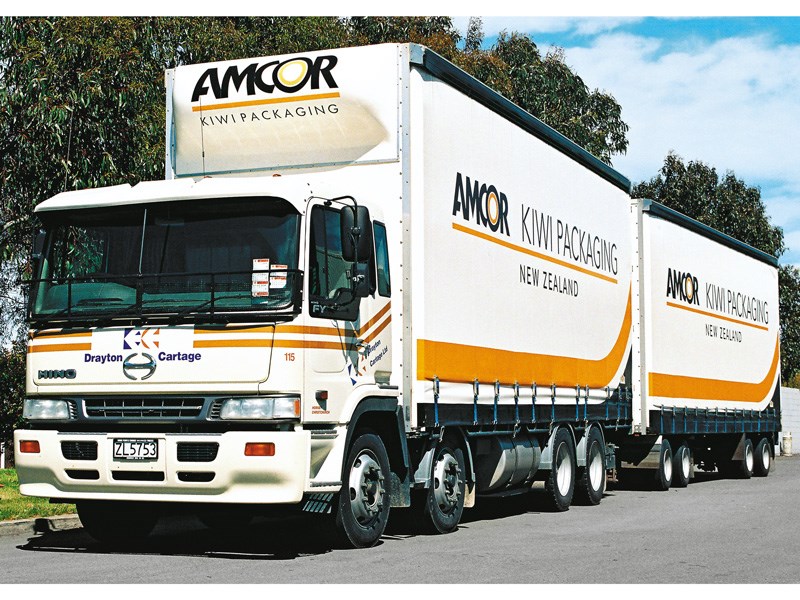 Kiwi Packaging became Amcor Kiwi Packaging, which meant a livery change on the curtains of the Drayton contracted trucks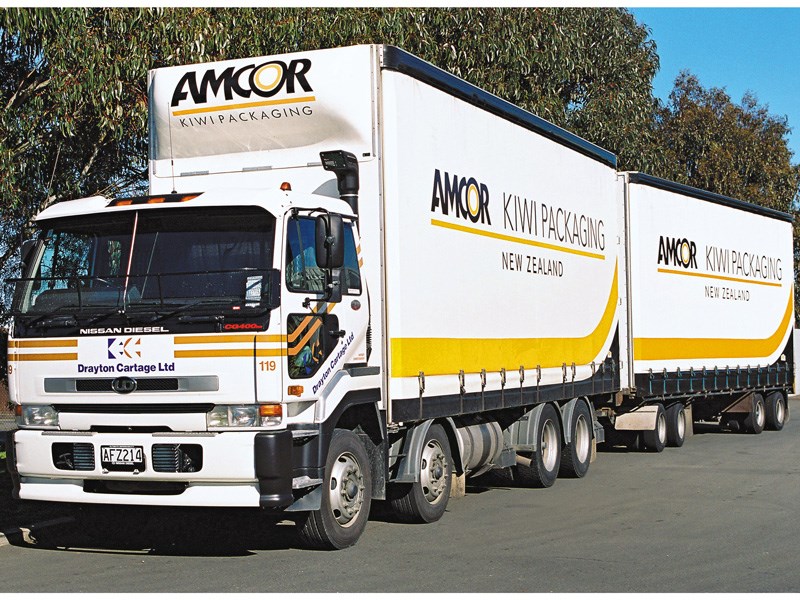 Hino did not have it all their way, and this CG400 Nissan Diesel attested to that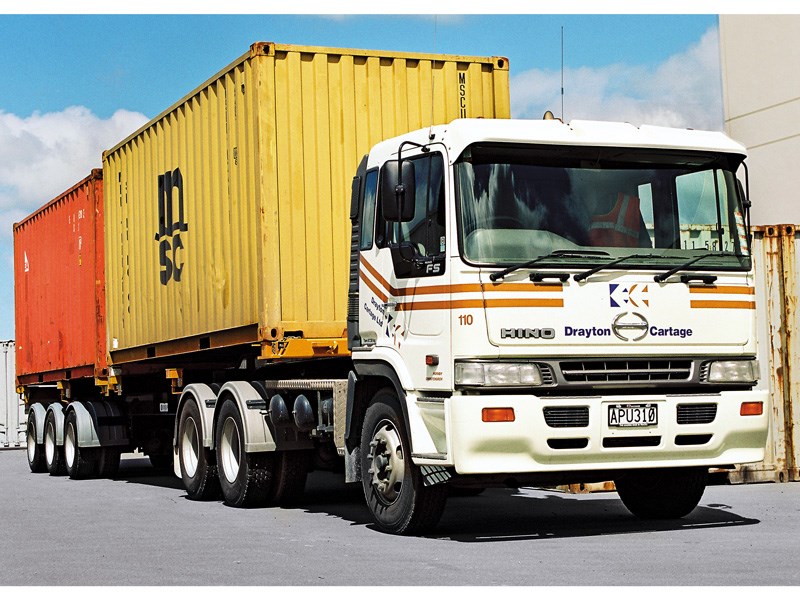 An FS Hino tractor unit on container duties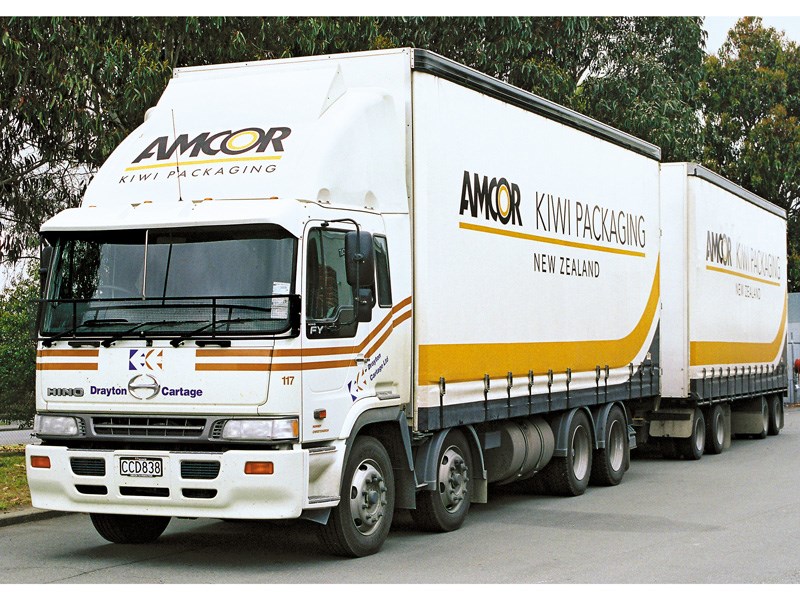 Aero kits replaced nose cones for increased aerodynamic efficiency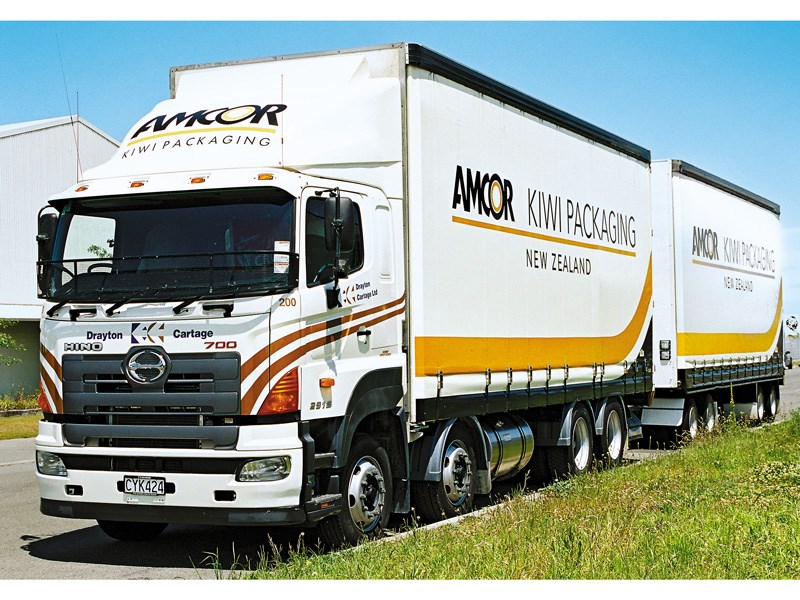 The next-generation 700 Hinos looked the part in Drayton's livery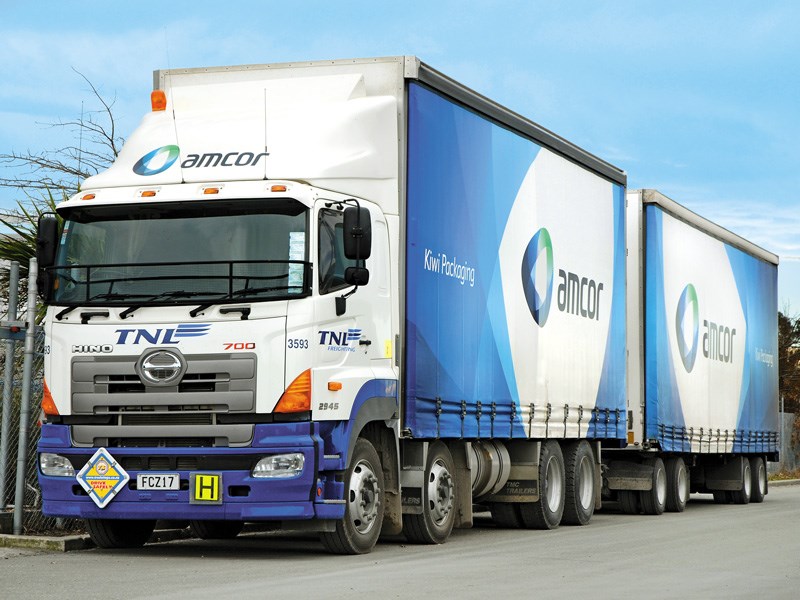 Almost overnight, the bulk of the Drayton fleet disappeared off South Island roads when TNL won the Amcor Kiwi Packaging contract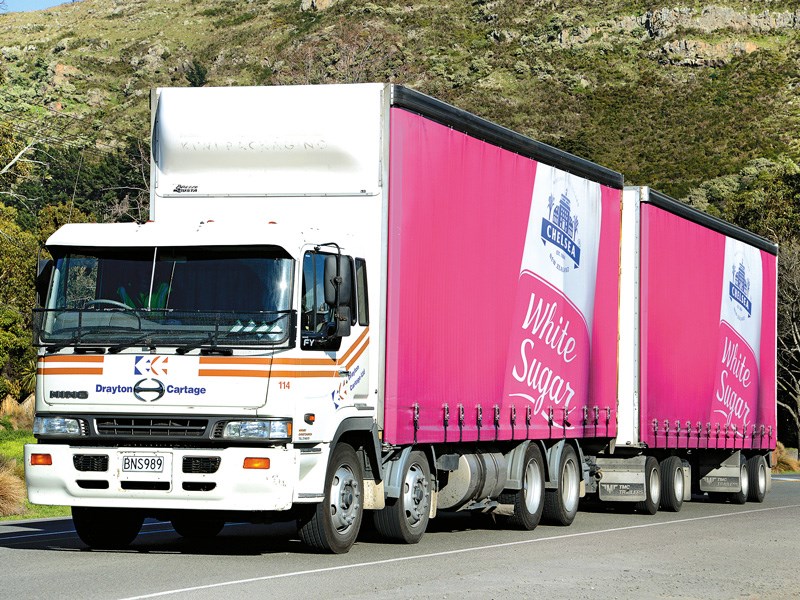 Thankfully, the Drayton Cartage livery still remains today

Formed in 1976, Drayton Cartage is a family transport and storage business based in the Garden City of Christchurch
Mention Drayton Cartage to any transport enthusiast in the South Island and the Hino brand immediately comes to mind. This is in spite of the fact that the once large Christchurch-based fleet has not plied South Island roads for some years now; well, at least not in the same capacity as it once did.
Formed in 1976, Drayton Cartage is a family transport and storage business based in the Garden City of Christchurch. My earliest recollection of Drayton Cartage was on a visit to a truck show back in the early '80s at McLeans Island on the outskirts of Christchurch, and there was a mighty N10 Volvo named 'The Warrior' parked up on show.
Another standout that came a few years later was an R310 Renault flat deck truck and trailer before the Hino badges arrived in numbers during the '90s. The lion share of the work conducted at the time by Drayton's was carting cardboard packaging for Kiwi Packaging throughout most of the South Island from the Christchurch manufacturing plant.
These were the days before curtainsiders were commonplace and canvas tarps were utilised to keep the packaging intact from the elements. Tarping the full-height loads took considerable time along with many beads of sweat from the operators of that era.
The introduction of curtainsider units certainly made the loading process a lot easier and, of course, somewhat quicker. This also allowed Drayton's to apply the livery of their major customer on the curtains.
While the Hino brand dominated the fleet, there were a spattering of Nissan Diesels and one particular truck that stood out was a G340 Renault, which was distinct breakaway from the Japanese brands.
Earlier model Renaults of this era wore Mack badges, had a bulldog bolted on the front, and were given the name Midliner, hence the Drayton Renault had Mack signage on the top of the cab on both sides. Kiwi Packaging became Amcor Kiwi Packaging, which saw a significant change of livery with large swirls on the big capacity curtainsiders, but a bigger change occurred in 2010.
The Amcor Kiwi Packaging contract was taken over by the TNL Group, and the bulk of the 21-strong Drayton fleet all but disappeared overnight. Thankfully, however, the Drayton Cartage livery remains today with several trucks still running mainly throughout the Christchurch, Canterbury region.
Find new and used trucks for sale in NZ 
Keep up to date in the industry by signing up to Deals on Wheels' free newsletter or liking us on Facebook.