New music and technology: July 2021
---
Gary Steel is back with the latest in music and technology
KIN Play Sound Bar
$2000
Born out of compromise, soundbars are never going to reproduce music with the nuance of a really great stereo system. Totem's KIN Play Sound Bar is one of a new generation of soundbars, however, that strives to meet the demands of both music and film fans, not to mention gamers.
Packed with clever proprietary technology, such as customised natural hybrid woofers and metal alloy tweeters driven by a dynamic digital amp, this beautifully designed piece of audio art will keep kith and kin (not to mention the wife) happy.
With a decent 75 watts of power, full-range speakers, and a load of equalization settings, the KIN Sound Bar goes a long way to meet the demands of the whole family. And while a sub-bass module is available to add on for those who require a bit of floor-shaking oomph, there's surprisingly good bass response from the soundbar drivers that will prove sufficient for most.
Perreaux 200iX Integrated Amplifier
From $10,327
New Zealand's most iconic manufacturer of amplifiers has been quiet for a few years since long-time owner Martin van Rooyen sold the company to famed electronics engineer Edwin Nieman. Now we know why: the Dunedin-based, internationally respected Perreaux has just debuted a stunning premium integrated amp that's a burst of colour in a drab world.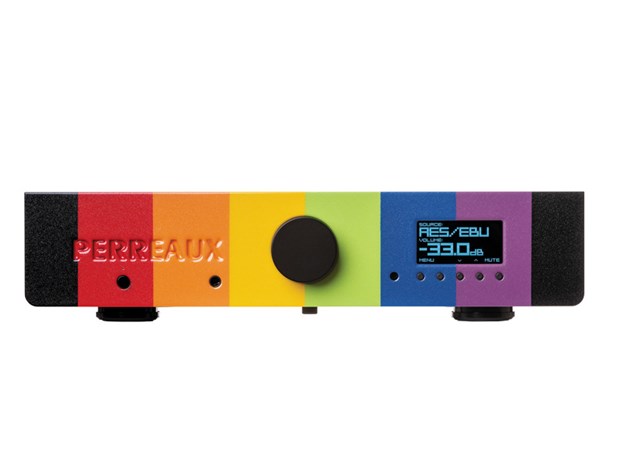 Available in "all the colours of the rainbow" (including black for those who like things a bit toned down), the 200iX is described by Perreaux's global sales and marketing manager Paul Sammes as "the best integrated amplifier the company has produced in our 47-year history."
Designed, engineered, and handcrafted entirely in New Zealand, the 200iX includes a Class A headphone amp, an on-board 384k ES Sabre PRO DSD DAC, an MM/MC phono module, and an easy-to-read OLED display. Oh, and at 230 watts per channel, there's a plenitude of power.
Custom colours (to "luxury automotive paint standard") cost extra, but otherwise, the 200iX is a complete amplification solution with loads of handy inputs and remote control via either iOS or Android apps, as well as high-resolution streaming ability. Perreaux may be our legacy audio company, but it has never stood still or sat on its substantial reputation, and the 200iX brings it right up to date—with a bright point of difference.
ProAc K6 Signature Floorstanding Speakers
$43,999
ProAc is a boutique UK loudspeaker company that's remained stubbornly family-owned for decades, during which it has seen its enviable reputation soar with audiophiles worldwide. Paul Quilter from New Zealand's PQ Imports is a great down under brand ambassador for ProAc, but as he'll cheerfully admit, these superb speakers walk off the showroom floor so quickly that—especially in COVID times—they're a regular sell-out item.
The K6 Signature, as its name suggests, is a premium model designed and handmade for audio fans who truly aspire to the best sound quality and can afford to pay the price. So, what distinguishes these loudspeakers? When you could buy a pair of perfectly good floor-standing speakers for around 5K, what essential ingredients make the K6 Signature such an alluring prospect?
ProAc speakers are already famed for their substantial sound staging and pin-sharp imaging, but the K6 Signature tweaks the formula to its max. The tweeter, for instance, features a ribbon with a diaphragm that's "as light as human hair", and overall, everything is aimed at improving sonic detail and accuracy through the whole sound spectrum.
Oh, and did I mention that it's a handsome bastard?
The Datsuns—Eye To Eye
We haven't heard from Cambridge's biggest musical export since 2014, but their seventh album makes it sound like they never went away. Briefly hot in the UK way back in 2002 and given the requisite hype treatment, despite seemingly diminishing returns, the group just kept on doing what they do best: pummel away at a template first set by 1970s hard rock groups such as Led Zeppelin and Deep Purple.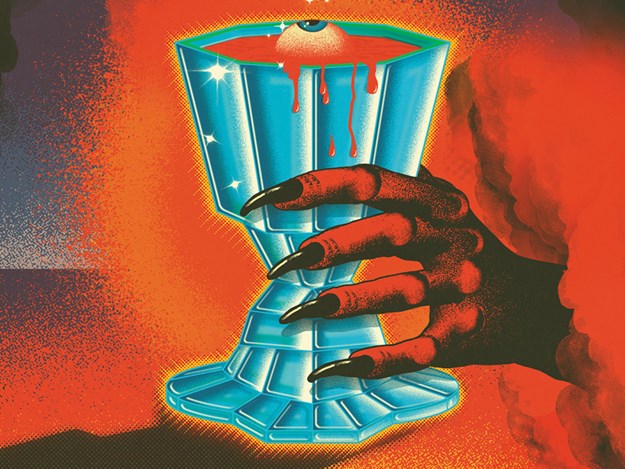 Have they got anything new to say? Not really. But like other classic rock groups of their ilk (Motorhead springs to mind), they're not the kind of band that sells out and goes all middle-of-the-road on its fans. So, Eye To Eye keeps grinding out those gnarly riffs for as long as required while adding just enough variations to the formula—a hint of acoustic-oriented balladry here, a touch of '60s psychedelia there—to keep your interest piqued. Highly functional.
Can—Live In Stuttgart 1975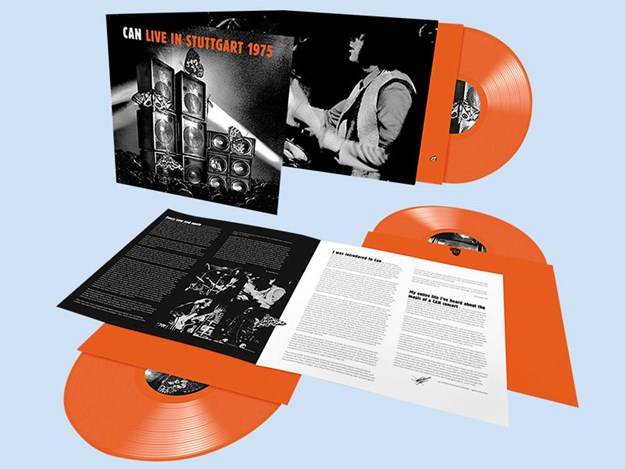 Here's something to remind us just how adventurous rock music sometimes got in the 1970s before the marketing machine moved in to put the blinkers on experimentation. The members of Cologne group Can were serious students of modern classical and jazz, but the music they made together—inspired by the hippy revolution and Jamaican dub techniques—was an incredible stew of relentlessly rhythmic grooves laced with psychedelic elements that even today sounds fresh and forward-looking.
While studio albums such as Tago Mago and Landed make for a more accessible entry point for the novice, this new double disc finds them performing five completely improvised epic jams (one of which is nearly 36 minutes long!), and the unexpected way they build up to their inevitable climaxes never fails to excite the senses. Where new groups in 2021 have the weight of recorded music history on their shoulders, 1970s bands like Can knew what they were doing was completely new and were liberated by that fact.
Find new and used trucks for sale in NZ
Keep up to date in the industry by signing up to Deals on Wheels' free newsletter or liking us on Facebook.