Old School Trucks: Evans Transport
---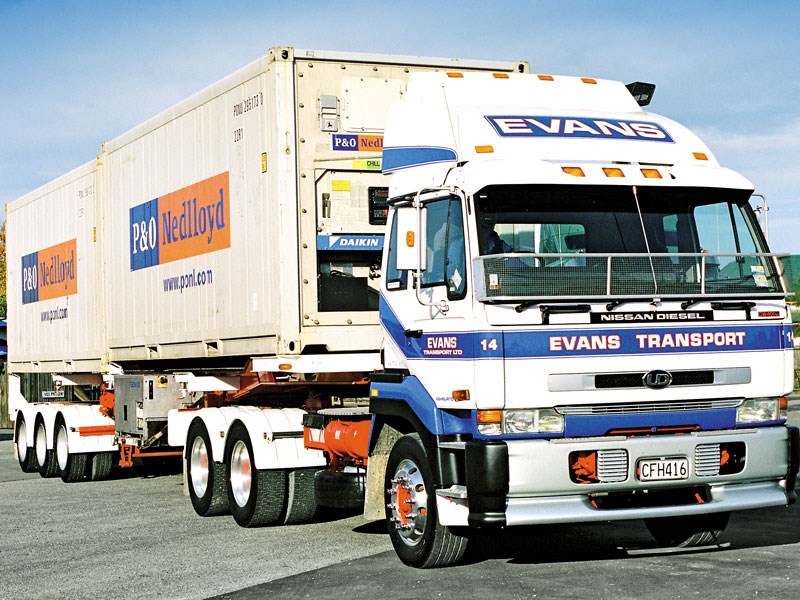 When I began photographing Evans Transport trucks, Nissan Diesels were the backbone of the fleet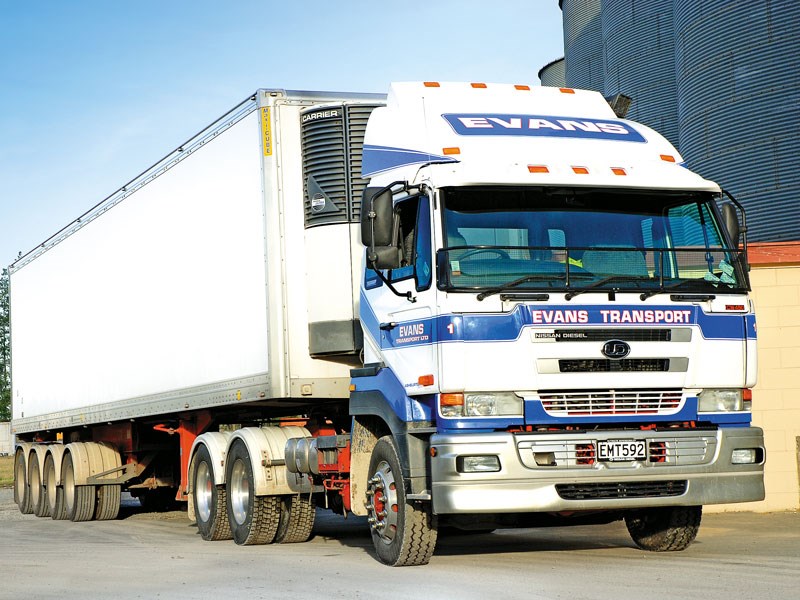 A pair of twin CW450 Nissan Diesels hit the road together in 2008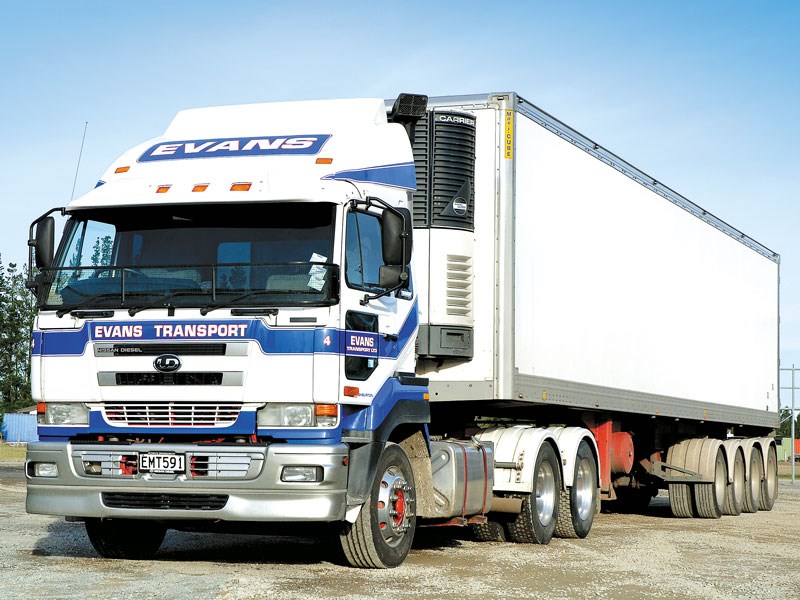 The Twin CW450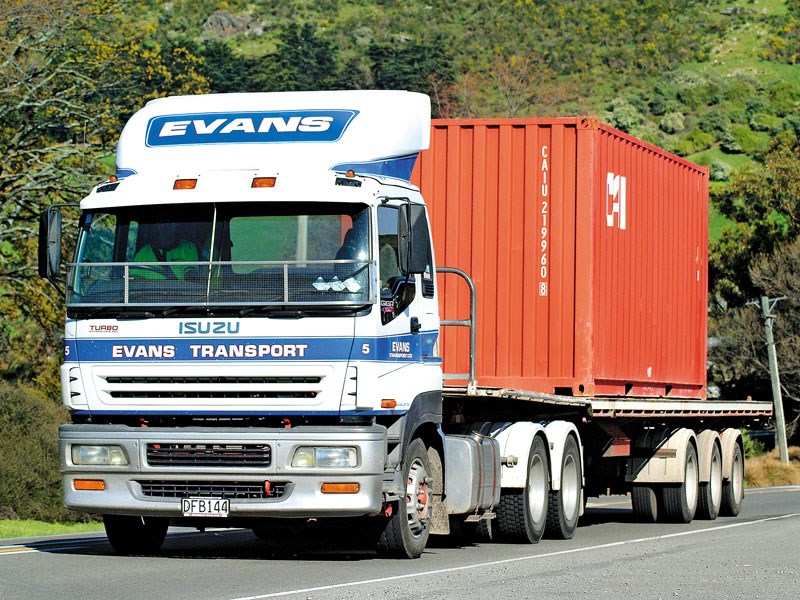 The Nissan Diesels didn't have it all their own way; Japanese rival brand Isuzu also had a strong presence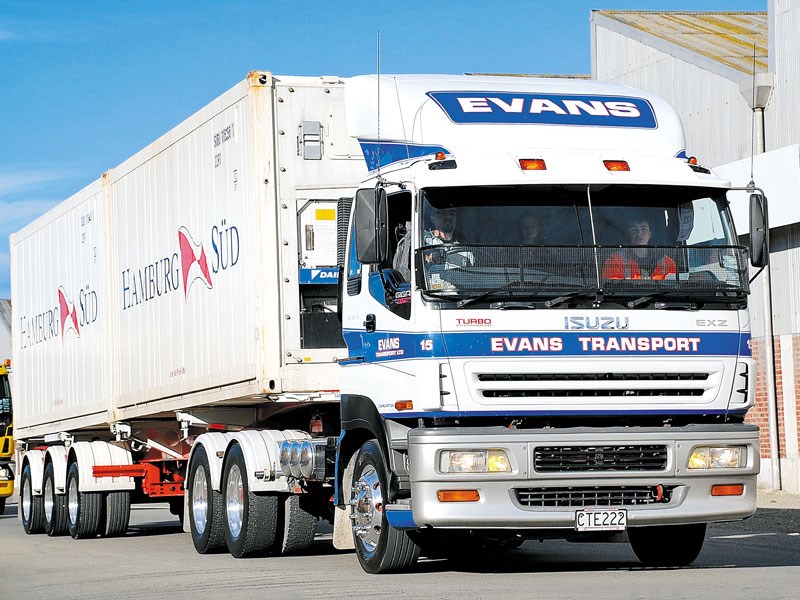 An EXZ 400 Isuzu polished up in the 2009 Timaru Truck Show Parade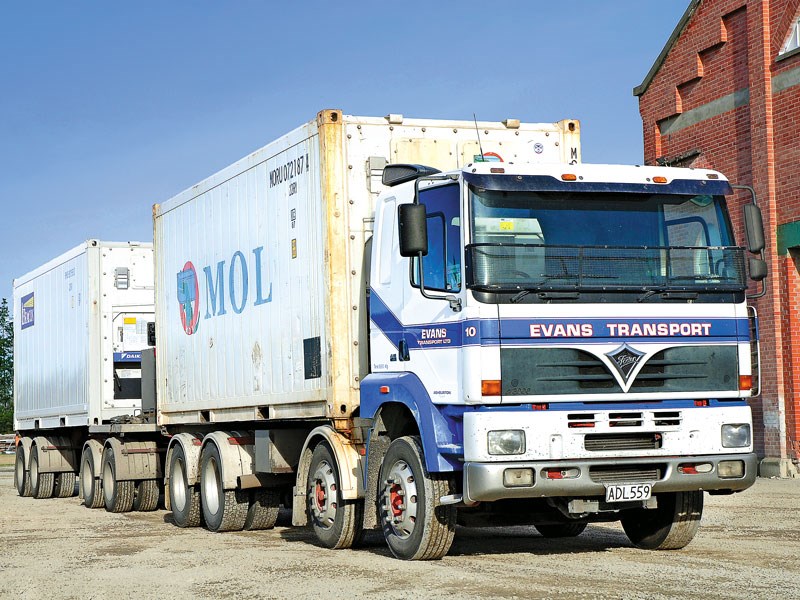 The rugged-looking Foden Alpha truck and trailer unit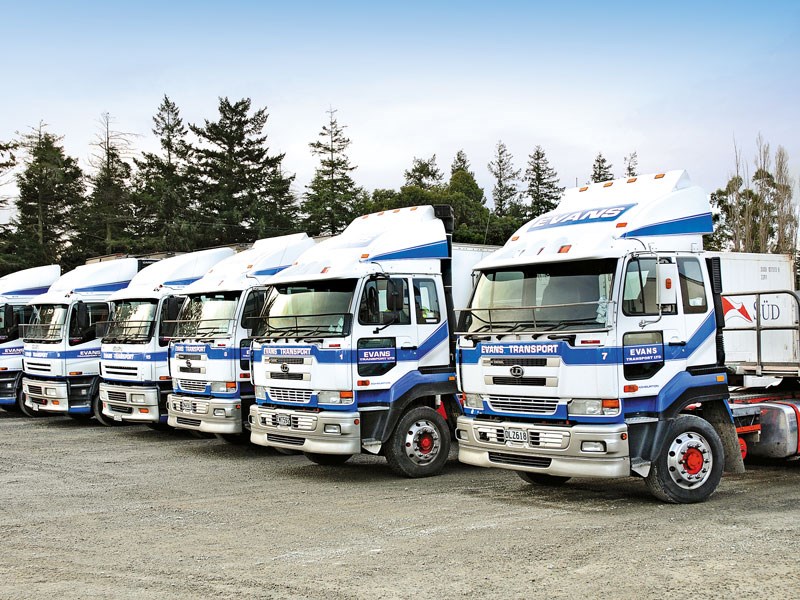 A partial fleet line-up back in 2010 still showing a strong presence of the Japanese brands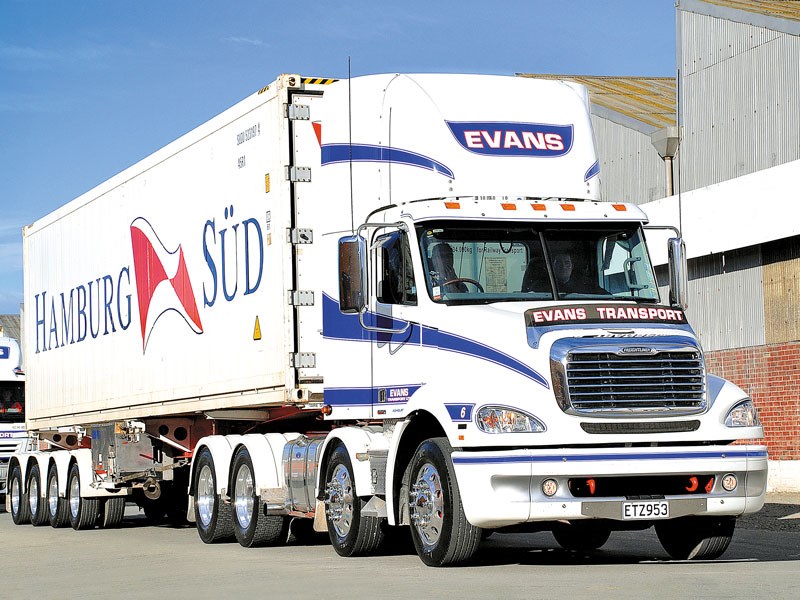 Then came the lightweight Freightliners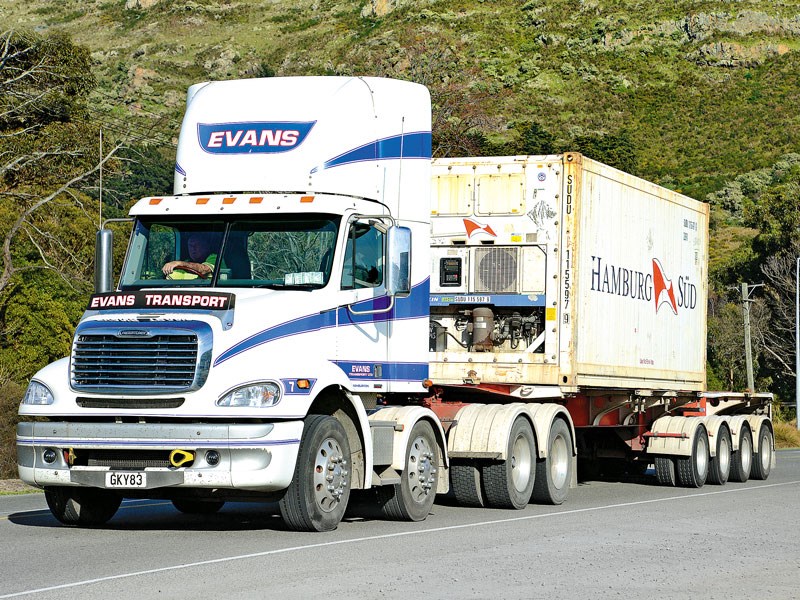 Quad tractor unit Freightliner Columbia towing Quad skeletal semis were a popular combination with Evans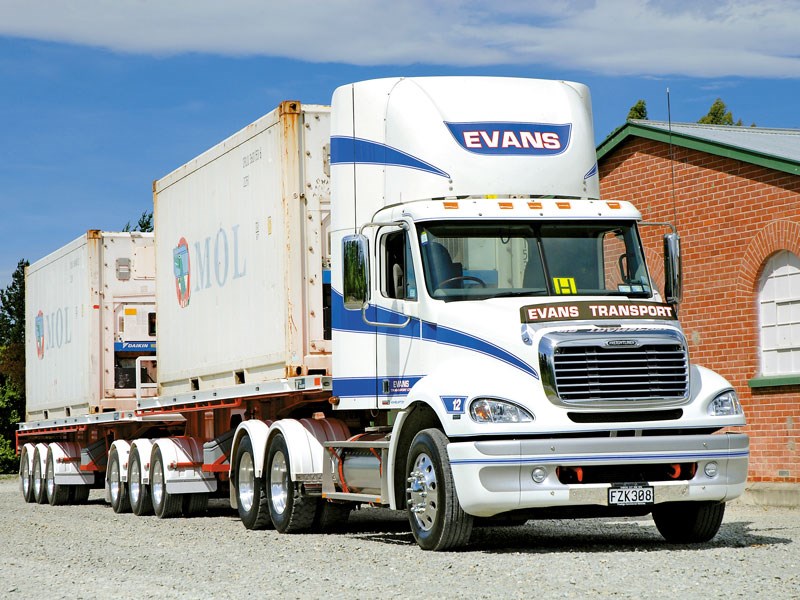 But you still couldn't beat the look of a 6x4 Tractor unit, and 6-axle B-Train pictured here near-new back in 2011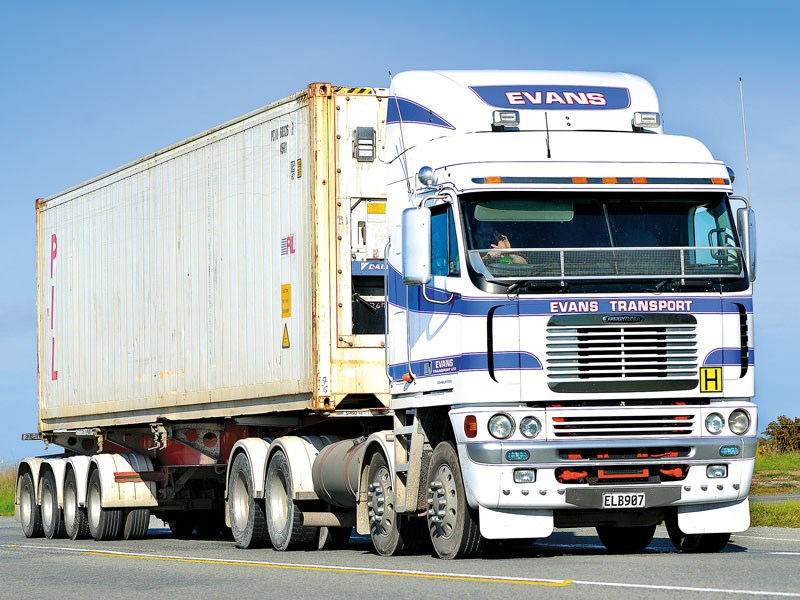 Not all the Freightliners had hoods as this Freightliner Argosy attested to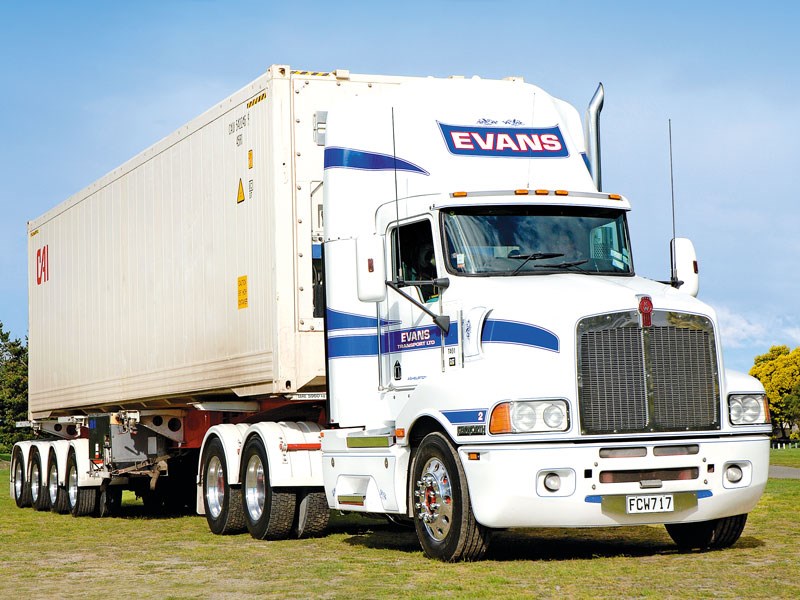 One of two identical light tare weight T401 Kenworths were purchased second-hand in 2010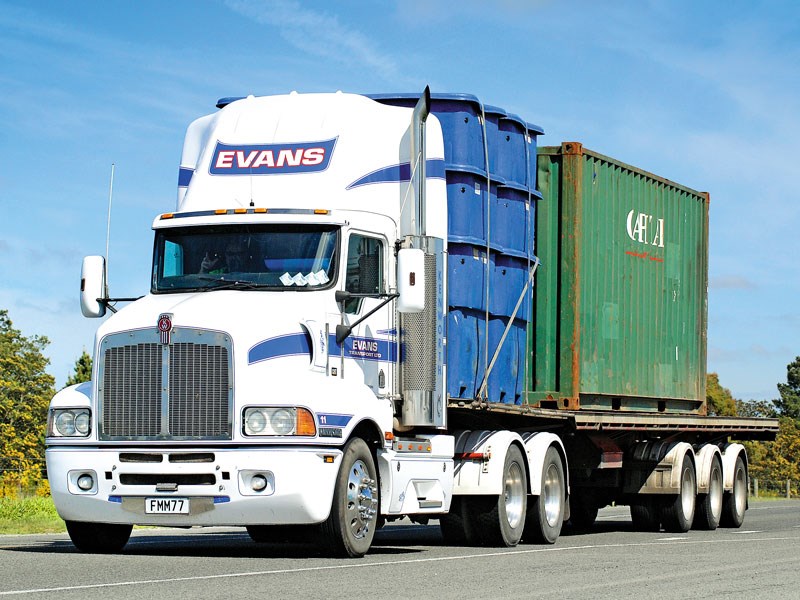 The other T401 Kenworth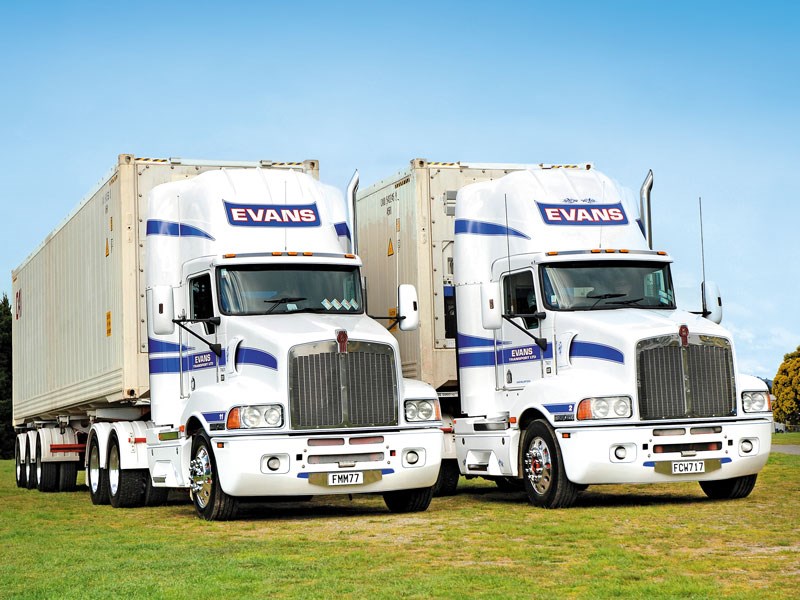 The twins lined up for the photographers at a Christchurch Truck Show in 2010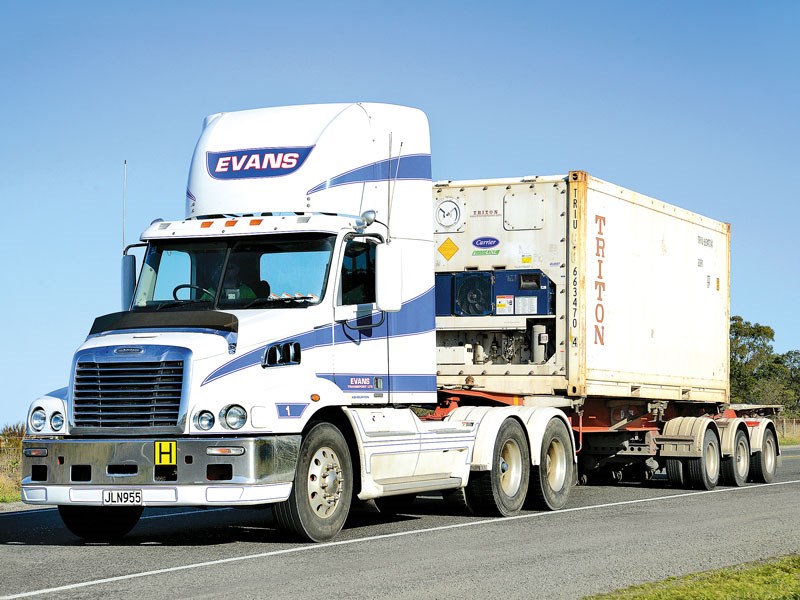 Century Class Freightliners joined the Columbias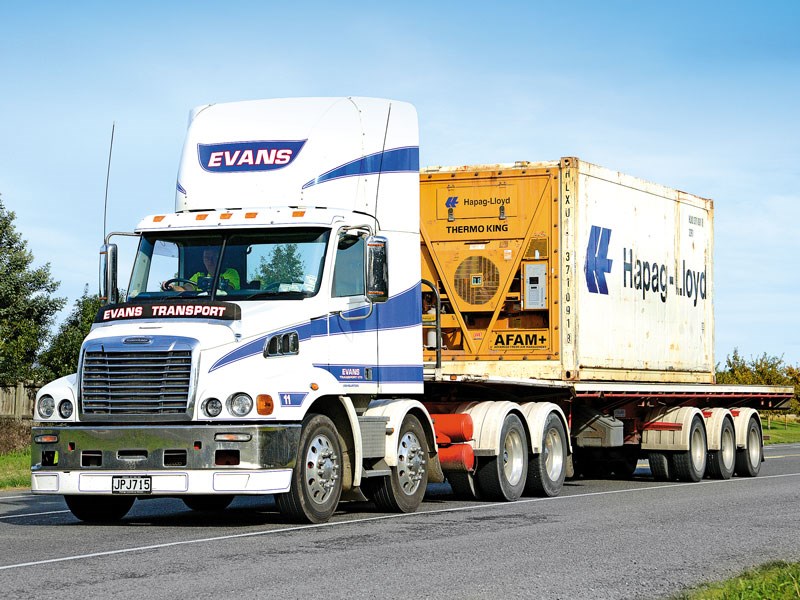 A 2016 Freightliner Century Class 8x4 looking a little mismatched towing a three-axle semi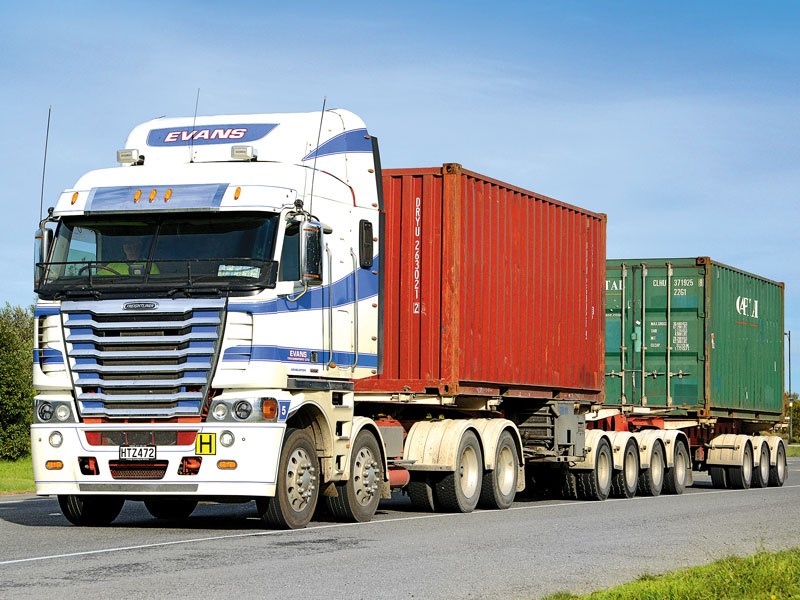 The 11-axle HPMV juggernaut permitted to 64 tonnes between Ashburton and Lyttelton; it had a payload of 40 tonnes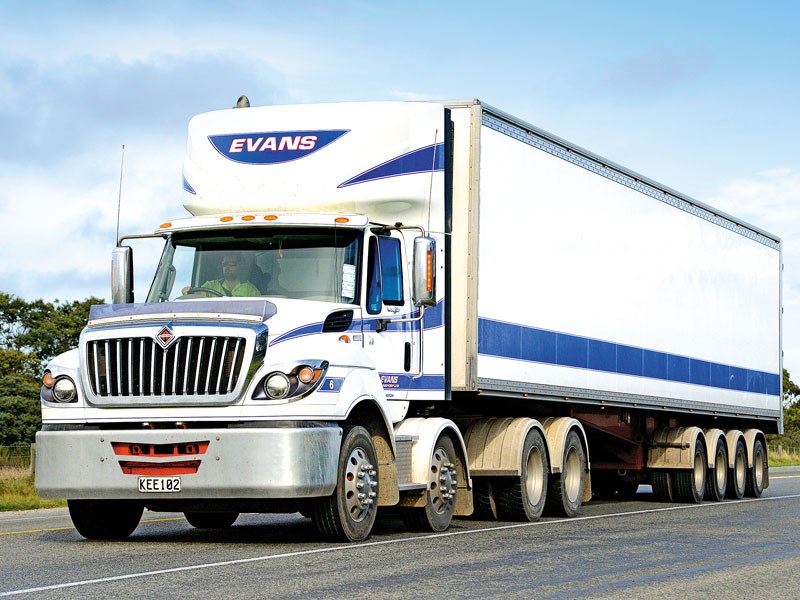 The International brand joined the fray in 2016 with this 7600 International WorkStar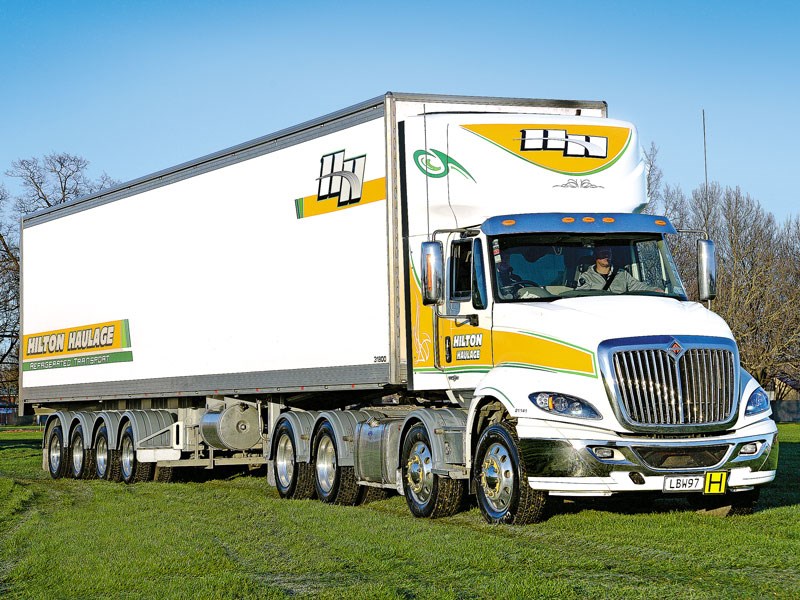 One of the last trucks to join the in the Evans fleet was this International Prostar now pictured in Hilton Haulages livery who took over most of the road going assets in 2019

Deals on Wheels takes a look back at the Evans Transport fleet
Mid Canterbury has long been known as the wheat belt of New Zealand with the Canterbury Plains an ideal cropping region. However, cattle and sheep farming is also big industry as are local freezing works in the area.
Ashburton-based Geoff and Jim Evans along with John Kerr formed Evans Transport back in 1988, with Geoff Evans taking over full ownership in the '90s. There was a focus on servicing the local freezing works' carting refrigerated and frozen products primarily to Lyttelton and Port Chalmers near Dunedin.
Seddon Atkinson and Isuzu badges were on the front of the initial trucks in the fleet, and when I began photographing the Evans trucks, Nissan Diesels had become the backbone of the fleet alongside their Japanese rival brand Isuzu.
Evans Transport were innovative and one truck that stood out in the 2000s was an 8x4 Foden Alpha, which pulled a four-axle full trailer. Both units were set up with twist locks only (no decks), which allowed two 15-tonne gross 20-foot containers to be carted at once, and for some time, the unit was kept busy with the double shifting between Ashburton and the aforementioned Port Chalmers.
In 2011, Geoff Evans imported the first-ever Combi-Lift container handler to be commissioned in the entire Southern Hemisphere, which was again proven innovation, as there are now more than 60 Combi-Lifts currently in use within New Zealand.
The strive to increase efficiencies meant a significant brand change in the mid-2000s with light tare weight Freightliner tractor units introduced in the form of Columbias, followed by a couple of Argosy's and then Century Class models.
A couple of pre-loved 6x4 T401 Kenworths with impressive tare weights of only 7500kg joined the fray in 2010. Perhaps the biggest road-going innovation was introduced in 2014 with an 11-axle HPMV Juggernaut, which consisted of an 8x4 Argosy tractor unit towing a seven 'super B' Train.
This behemoth was permitted to 64 tonnes gross and averaged 110,000km per year between Ashburton and Port Lyttelton. The unit often hauled a 22-tonne gross container on the front unit of the B-Train and a 17-tonne gross container on the rear, which is an impressive payload even today.
Due to a change in NZTA Pro-forma legislation, there were only a handful of these configurations ever built in New Zealand, and this was the only one to go on the road in the South Island.
In more recent times, Internationals were the only other brand to be tested in the fleet, with a new 7600 WorkStar commissioned in 2016 and a couple of later model Prostars in 2017 and 2018 respectively. Due to various circumstances, 2019 saw an end to the Evans Transport legacy as we knew it with the fleet purchased by Hilton Haulage but not the Evans Transport name.
Find new and used trucks for sale in NZ
Keep up to date in the industry by signing up to Deals on Wheels' free newsletter or liking us on Facebook.