New music and technology: June 2021
---
Deals on Wheels is back with the latest in music and technology
Qobuz Hi-Res Streaming
$29.99 per month
Streaming music services such as Spotify have changed the way we listen and made a whole world of music available at the touch of a screen. There's a downside, however. Spotify sounds okay on a small Bluetooth speaker, but try listening on a good hi-fi and you'll notice how flat and lifeless the music sounds compared to CDs or vinyl.
That's because the maximum quality setting the service offers (for paid subscribers only) is 320kbps. This so-called 'lossy' system strips out layers from the music, which means that the depth of the audio picture as well as the level of detail is compromised.
That's why I'm so excited about the launch of French hi-res streaming music service Qobuz in New Zealand. Qobuz has around 70 million tracks available at CD quality with an increasing number of genuinely hi-res tracks up to 24bit/192khz. This means that if you've got a streamer/DAC, you can beam it through your stereo and get astonishing sonic results.
For those who have a hi-fi but don't have a CD, LP, or collection of digital downloads, Qobuz could be their salvation. I also love the way Qobuz curates its content. There's real care in the way it's compiled and presented, with loads of editorial content to peruse.
And for me, the clincher is the fact that artists get paid substantially more per play than the other music streaming services offer. Don't get too excited, because we're talking 0.04390 cents against Spotify's 0.0032 cents, but over millions of plays it adds up.
Linn Klimax DSM
$57,000
For the price, you might expect Linn's flagship streamer to make the beds, do the washing, and feature an intimate massage setting as well. But no, it's just a streamer. Not just any old streamer, mind. Linn reckons it's the ultimate streamer, and here's why:
the Linn Klimax DSM for the first time contains a special digital-to-analogue converter made completely in-house. Called the Organik DAC, it uses custom algorithms and a discrete conversion stage with an ultralow-jitter oscillator.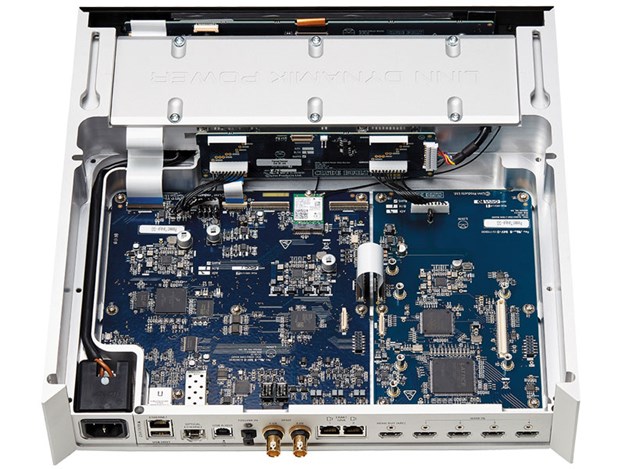 All this amazing circuitry needs a special housing, and the Linn Klimax DSM comes in a special-grade aluminium chassis with diamond-cut circles, stainless steel buttons, and a precision-cut glass control dial with 100 status lights. If you've got the spare cash, why not get the best?
Cowon Plenue L Music Player
$3599
Maybe your pride and joy—your hi-fi system—has had to be put on ice while you raise a family. Or maybe you've had to downsize your abode and you've had to sacrifice your man cave.
Then it might be worth considering the alternative: a top-class personal music player like Cowon's rather extraordinary Plenue L. While there's nothing that will quite replicate the way a good pair of speakers pushes air (and music) around a room, a flagship personal player like the Plenue L matched with equally great headphones means you can take that party in your head anywhere you choose.
Make no mistake; there are many perfectly nice personal music players on the market. But few come close to the Plenue L, which, as you can see, is most definitively the Rolls Royce of personal players.
Capable of reproducing 32bit/up to 384khz of hi-res sound and featuring an ultra-high quality ES9038PRO SABRE DAC, the Plenue L boasts of delivering the widest sound stage with every minute detail "to produce the ultimate in sound."
This handmade beauty is a no-compromise design, with its shiny brass look and AMOLED screen, and the same level of quality and perfection applies to all the technology built-in.
Support for just about every imaginable codec, a digital filter with extreme micro-filtering, a SoundPlus amplifier from Texas Instruments for the perfect sound—if I had the space, I could go on, because every individual aspect of this diminutive gadget is something to write home about. 
Squid—Bright Green Field
This group is getting a lot of hype in the UK press at the moment, but for a nice change, I can understand why. Hailing from Brighton, Squid are clearly influenced by the post-punk sounds of bands such as Gang Of Four and Public Image Ltd, and lead vocalist Ollie Judge doesn't exactly sing as speak/shout in a fashion reminiscent of The Fall's Mark Smith. But having noted all this, it's important to point out that Bright Green Field (Squid's debut album) is by no means leaning on the past.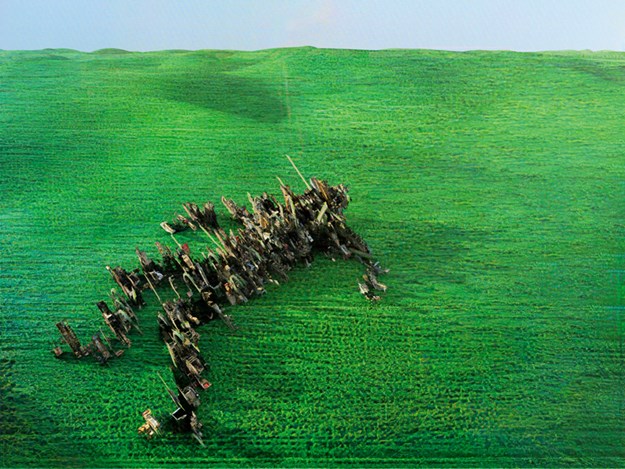 In fact, it's a bold statement and its zeitgeist is definitely contemporary. Perhaps the easiest way to describe its sound is punk-funk because its pulse is enjoyably propulsive while the sounds themselves—jagged guitar, poignant orchestration, a hint of jazz from brass instrumentation—make for an unexpected mélange. And the uneasiness conveys all the doubts and worries that the post-COVID world present us with. Recommended!
The Jacksons—Triumph (Expanded)
What a pity that Michael Jackson's bros in The Jackson 5 were left behind while the self-proclaimed 'King of Pop' carefully nurtured his legend. Until it all came unstuck, of course. While MJ's first few solo outings are acknowledged classics, partly due to Quincy Jones' super-slick production, the last few albums by The Jacksons are seldom acknowledged.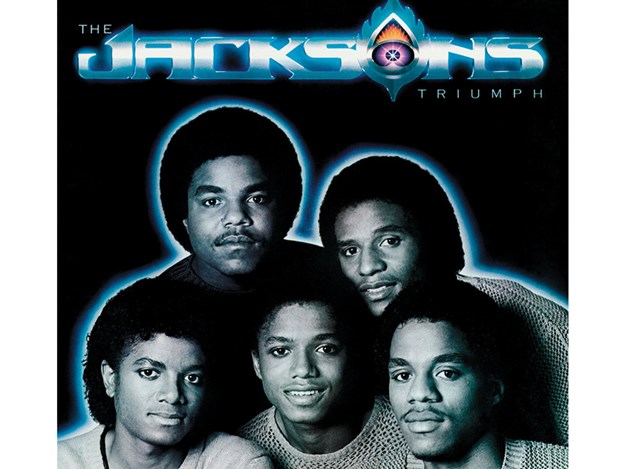 Hopefully, this wrong will be addressed with the expanded reissue of the 1980 album Triumph, which is every bit as great as Off The Wall or Thriller. Every song here is like a mini-symphony of ultra-smart production and arrangement, with superb harmony vocals and tunes that you'll be humming after a couple of plays.
This album caught the tail-end of the disco boom and it's eminently danceable, but what makes it a standout are the finessed arrangements, from the tight horn charts through to its rhythmic prowess. 
Find new and used trucks for sale in NZ
Keep up to date in the industry by signing up to Deals on Wheels' free newsletter or liking us on Facebook.