Comment: Climate Change Commission realistic about heavy transport
---
The Commission has, on the surface of it, taken a realistic approach to road freight transport and the transition to new heavy vehicle technologies
It's fair to say that the Climate Change Commission's draft report, which sets out how New Zealand is to meet our climate change targets, is going to be giving decision-makers in Wellington and certain sectors of our economy some serious headaches as they consider how to make good on its recommendations.
While I do not wish to speak for other industries, it's worth stating that in macro-economic terms, it's important that we don't give up our inherent advantage as one of the world's most efficient producers of food and primary goods. Ultimately, it's the primary sector that determines how we make our way in the world as an export-driven economy, and we must make sure our future policy and regulatory settings are sympathetic to that reality.
The good news for road transport is that the Commission has, on the surface of it, taken a realistic approach to road freight transport and the transition to new heavy vehicle technologies.
Firstly, I was pleased the Commission acknowledged that the vast majority of the freight task will remain on the road. The path they have recommended does include a modal shift of freight from road to rail and coastal shipping. However, their assumptions are that only around four percent of freight tonne-kilometres can switch by 2030. That is a far more realistic position than what we hear from many political commentators and anti-road lobbyists and is backed up by the obvious time the Commission has spent understanding New Zealand's freight system and the practical reasons why road transport is the dominant freight mode.
I was also impressed with the Commission's acknowledgement that in the push for the decarbonisation of transport, medium and heavy trucks will be slower to electrify than our light vehicle fleet. Commissioners obviously recognise that current battery technology does not provide the range to deal with long-haul road transport. Their recommendation is that of the heavy vehicles imported in 2030, 15% of medium trucks, and eight percent of heavy trucks would be electric. By 2035, this would increase to a much more ambitious 84% and 69% respectively.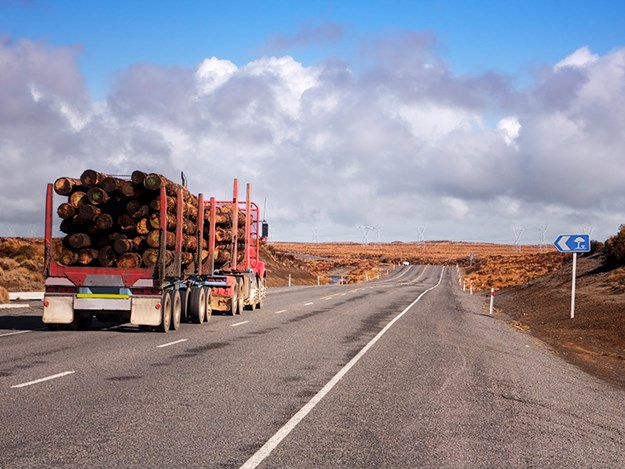 The Commission also recommends that we scale up the manufacture of low emission fuels such as biofuels or hydrogen-derived synthetic fuels, something the RTF fully endorses as a practical transitionary step for heavy transport.
When it comes to zero-emission truck technology, I was extremely interested to read recently that Scania, the world's 10th largest truck manufacturer, has stepped back from investing in hydrogen technology and is making a greater commitment to battery-electric. Despite spending considerable resource on hydrogen technology, Scania now deems it to be too high-cost, too complex, and too inefficient in its energy usage.
By 2025, Scania expects 10% of their total vehicle sales in Europe to be electrified and by 2030, that will increase to 50% of total vehicle sales worldwide. Such projections make the Commission's 2035 heavy vehicle targets seem far more achievable.
The major advancements our industry has made in environmental performance over the last 20 to 30 years should also give us confidence that road transport will continue to improve our emissions profile as we look forward to 2030 and beyond.
Cleaner diesel engines have resulted in massive reductions in CO2 (carbon dioxide), NOx (nitrogen oxides), particulate matter, and hydrocarbons from heavy transport in recent times. We are also far more fuel-efficient per kilometre travelled, and while new technologies hold promise, we note the Commission has acknowledged that the internal combustion engine will still have a place in heavy transport for some time to come. This is important, as our industry will still be required to deliver for its customers to keep our economy moving.
With regards to the debate over the practicality of the Commission's recommendation placing a 2030–2035 time limit on petrol- or diesel-powered light vehicles entering New Zealand, it must be remembered that New Zealand is a tiny vehicle market. Our rules hold zero influence over vehicle makers, and as such, we will always be reliant on international technology trends and the priorities of global manufacturers targeting far bigger markets.
Whether we're talking light or heavy vehicles, this is the reality of New Zealand's place in the world, and it's important policymakers do not forget it.
Keep up to date in the industry by signing up to Deals on Wheels' free newsletter or liking us on Facebook.