Old School Trucks: Allied Concrete—Part 2
---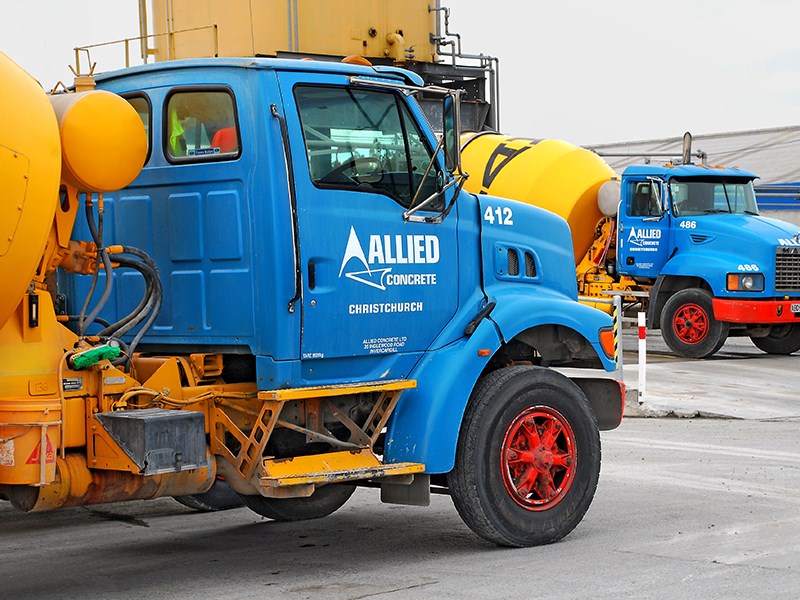 Sterlings and Mack Metroliners were dominant in the mixer fleet in the early 2000s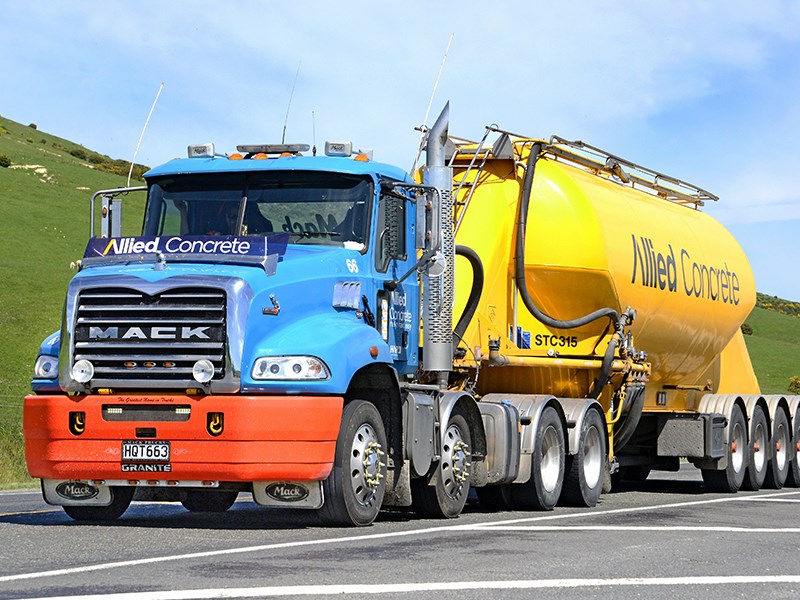 Mack Granites joined the fleet in numbers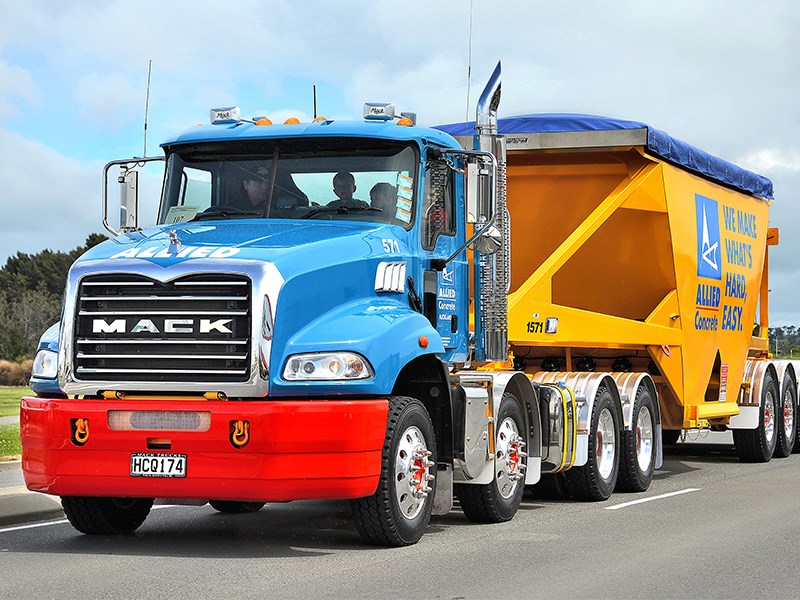 A smart Invercargill-based Mack Granite on bottom dumper duties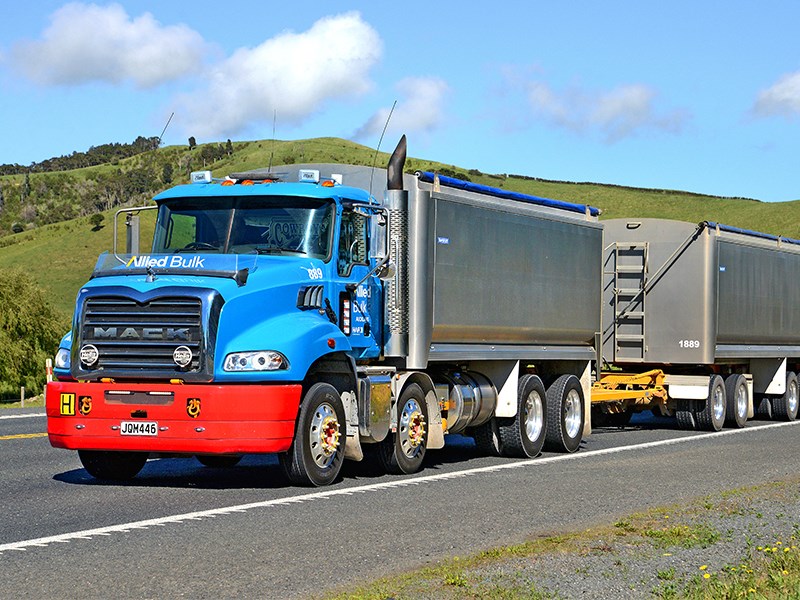 An Auckland-based Mack Granite ​nine-axle HPMV unit

Mack Tridents also joined the ranks; this too was North Island-based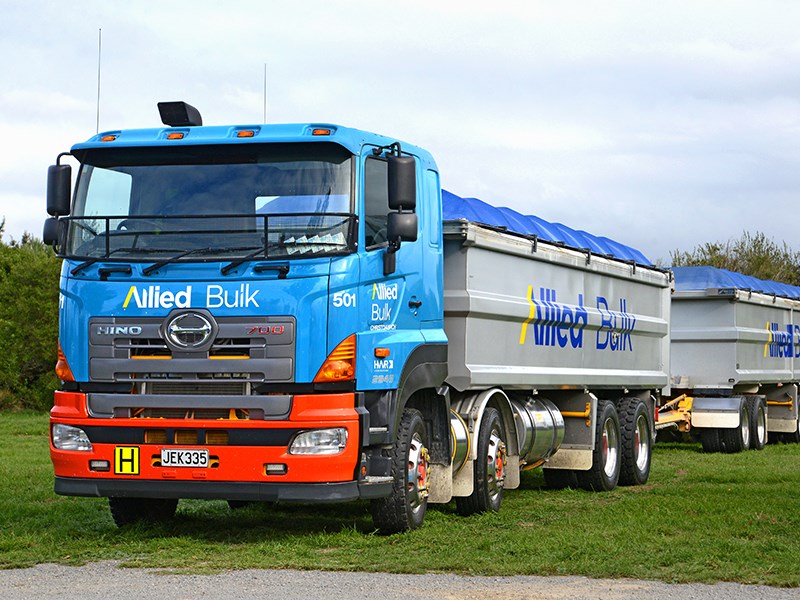 A Christchurch-based Hino 700 on HPMV bulk tipper duties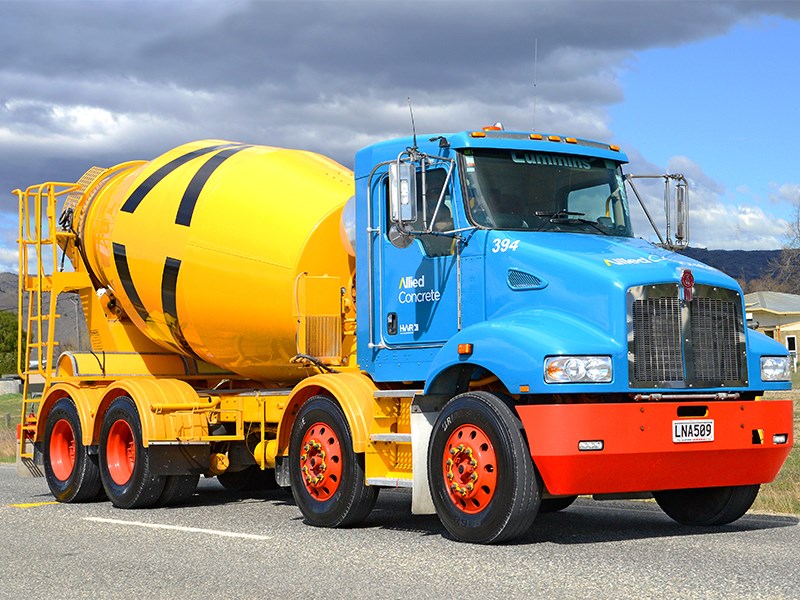 Some of the more recent additions have been T358 Kenworths

A pair of T358 Kenworths parked up at the 2019 Alexandra Truck Show

This month, Deals on Wheels looks at the trucks in the Allied Concrete fleet that carry concrete and related products through the 2000s to today
The H W Richardson (HWR) owned company Allied Concrete Limited formed a joint venture with Holcim New Zealand Limited in 1989 to facilitate expansion into the North Island. This business called AML Limited trades as Allied Concrete and is managed within the Allied Concrete structure and blue and yellow livery. An exception to this is Christchurch-based Ashby
Ready Mix who run their own fleet of mixers and concrete product supply trucks.
Ashby is owned by AML Ltd (HWR and Holchim) and while they run their own branding and green and white livery, they still work in closely with their local Allied Concrete counterparts.
Throughout the 2000s to today, the Japanese brand Hino was popular in various applications from 4x2 mixers up to full​-​size nine-axle HPMV units. Sterlings made big inroads into the mixer fleet but the Mack brand continued to dominate in the Allied Concrete fleet. There have, however, been a few sideways glances from the Mack enthusiasts in recent times, as some of the new blue liveried Allied Concrete trucks turn up with DAF and Kenworth badges on them.
There has also been an Allied influence in the brands of truck utilised in the Ashby's fleet.
Today, the combined concrete businesses run more than 50 plants throughout New Zealand with 32 plants in the North Island and 19 in the South Island (including Ashby's plant in Christchurch). It's a fair bet to say that you would not need to travel far in any town in the country before you saw a blue and yellow concrete truck on a building site or coming in the opposite direction.
Keep up to date in the industry by signing up to Deals on Wheels' free newsletter or liking us on Facebook.