Book reviews: December 2020
---
The Deals on Wheels team reviews some of the latest books to hit the shelves in New Zealand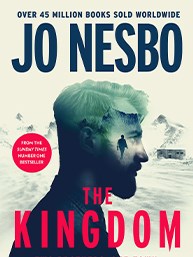 The Kingdom
Jo Nesbo
Penguin Random House
$37.00
Reviewed by Steve Atkinson
Author Jo Nesbo has cleverly cracked the mainstream crime thriller market once again with this lengthy read about a couple of small-town Norwegian brothers. One has recently returned after spending a number of years overseas and is planning to turn the fortunes of the sleepy village around by building a town co-op financed top-end hotel on their mountainside farm.
But if you're thinking, meh, don't write this off too soon as I did. It takes about 100 pages before things start to get messy and really out of hand. I'm not quite sure how Jo brings it back from the brink, but for the most part, he does and it's an interesting ride with all the right ingredients.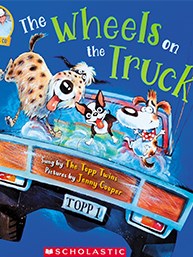 The Wheels on the Truck
The Topp Twins and Jenny Cooper
Scholastic
$21.99
Reviewed by Steve Atkinson 
The Wheels on the Bus ditty gets a makeover, thanks to the vocal-sis Topp twin duo, as we're treated to a truck version of the tune that can drive (excuse the pun) many a parent to the brink of insanity. In this remake, similar to the original, the wheels keep going round, round, round and the wipers are still swoosh, swoosh, swooshing.
But things get amped up by the introduction of dogs going woof, woof, woof, and the truck making a bunch of weird sounds that would scare the bejeezus out of any VTNZ inspector. And wait, there's more in the form of a CD—ideal for those claustrophobic road trips. It will be all looked upon as good fun in hindsight.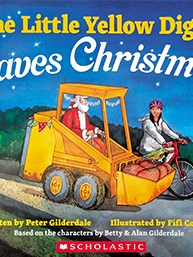 The Little Yellow Digger
Saves Christmas
Peter Gilderdale and Fifi Colston
Scholastic
$18.99
Reviewed by Steve Atkinson 
The little yellow machine that doesn't know its own ethnicity has probably got way more press than it deserves over the years, but we should be happy that earthmoving careers are promoted to a young audience. This time, the little yellow hero takes on a landslip that has buried the cool, sunglass-wearing Santa's Japanese-made ute.
The biggest clue the tale is not based on a true story is the little yellow skid-steer loader is parked up prior to Christmas and we all know that there aren't any contractors who have their gear parked up before the big day. Encourage the neighbour's kid to become an operator and buy this as a Christmas stocking filler.
Keep up to date in the industry by signing up to Deals on Wheels' free newsletter or liking us on Facebook.