Comment: Importance of preventive vehicle maintenance
---
Preventative vehicle repairs and maintenance is better and cheaper than waiting until something major goes wrong, says NZTA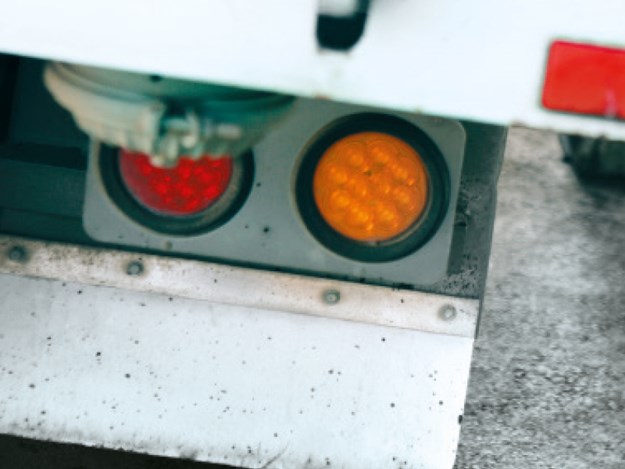 Poor vehicle maintenance can be a contributing factor in accidents. In 2013, vehicle maintenance factors contributed to 12 fatal crashes in New Zealand. By 2018, it had risen to 52 fatal crashes and almost half of these involved tyres with worn thread.
Out of control vehicle maintenance costs have killed many a good transport operators business. Poor maintenance of a heavy vehicle fleet hits the trucking operator in the pocket because without regular servicing and care of the basics, this can lead to major repairs, and that can amount to tens of thousands of dollars. One of the other major effects for a trucking operator is that the vehicle can be off the road for some time and that means that you're not earning any money.
Vehicles that are maintained safely and efficiently also cost less to run, are less likely to be out of service for extended periods, and are less likely to be involved in crashes. Major scheduled repairs can be organised while the driver is having a break.
When purchasing new vehicles, there are several important considerations. What is the length of the manufacturer's warranty? These can range from 100,000km through to 1,000,000km and have a huge impact on the vehicle's whole life cost. What are the recommended service intervals? These can range from 10,000km to 60,000km plus.
Does the vehicle manufacturer offer a service maintenance contract option for a fixed cost and is this tied into the length of the vehicle warranty? All of these are important considerations that can not only impact your bottom line but also the safety of your vehicles.
Do you have an agreement or contract with a tyre provider? Not only for discounted tyres but also the regular checking of your vehicle tyre pressures and condition. Under-inflated tyres have a huge impact on vehicle stability and safety. Prematurely failing tyres can also be a significant cost.
Have your drivers been trained to perform daily vehicle pre-trip inspections? This is critical to keeping on top of all vehicle maintenance and safety issues. As a transport operator, you need to have robust systems in place to follow up on any issues your drivers identify in their daily vehicle pre-trip inspections.
Having a vehicle repairs and maintenance system is a key component in your health and safety plan. Our Partners EROAD have user-friendly products designed to help manage risk associated with operating a fleet and support a safety-focused culture. Their technology platform also provides many benefits beyond health and safety compliance. Being aware of what's happening across your fleet and drivers is more critical than ever to managing your road risk. A powerful combination of real-time visibility, scheduled reports, and exception notifications provide you with the necessary controls to manage risk across your vehicle fleet.
This is a great option and worth exploring for transport business. Contact the association and we can put in touch with one of the EROAD people to call you.
Many transport operators have a paper-based system and that works, too. Setting up reminders in your diary will give you the prompt to action.
It's also important to include all company vehicles and not just trucks.
Even though vehicle accidents are a leading cause of workplace death and injury, New Zealand businesses are not properly measuring this critical risk, let alone managing it well.
There's a lack of publicly available data and this needs to be addressed to help trucking operators identify the issues so that they can become a safe fleet.
The belief that work-related driving is not like other Health and Safety issues is compounded by the fact that on-road deaths are excluded from the official road death toll, other than in exceptional circumstances. The likely argument for this is that road deaths and injuries are recorded by other agencies, but NZTA's Crash Analysis System does not record the work status of accident victims. And while the Ministry of Transport has a detailed database for crashes involving heavy vehicles, it has no means of identifying how many workers are killed or injured in other types of vehicle crashes.
WorkSafe does not currently investigate vehicle incidents on public roads. There are some situations where they do investigate, such as fatigue or poorly trained drivers. The immediate response and investigation of vehicle-related incidents on public roads is undertaken by the New Zealand Police under road transport laws. WorkSafe investigates serious incidents that occur on private roads where they are not looked at by other agencies.
If you're purchasing a heavy vehicle to start a trucking business, we strongly recommend getting our association cost model prepared to help identify all costs. We include realistic vehicle maintenance costs in our cost models. We have seen operators who had budgets prepared by financial advisors who've not allowed realistic costs in their budget projections and they then find themselves in financial trouble. This is one of the things that can trip up a new trucking operator, especially if they have purchased a second-hand truck.
Keep up to date in the industry by signing up to Deals on Wheels' free newsletter or liking us on Facebook.