Column: Building a road to success for NZ trucking industry
---
The road transport industry has partnered with the Government to assist employers to attract staff and alleviate the workforce issues currently experienced by the road transport industry
RTF, with the backing of an industry governance group, has created a training programme, Te ara ki tua Road to Success, that meshes together on-the-job practical training with theoretical components leading to qualifications and employment in the industry. We believe this will assist people to get into our industry, stay in the industry, and provide operators with the support to take on new, inexperienced staff.
Road to Success was born out of a survey of road transport operators that RTF ran earlier in the year to gauge the extent of the workforce issues within our sector and guide solutions to them. The objective for Road to Success is for it to be flexible so that it's relevant to the variety of career pathways employees may seek to follow in our industry. This includes having multiple entry and exit points within the scheme.
The Government is currently offering a free fees scheme for road transport qualifications that aligns with the goals of Road to Success.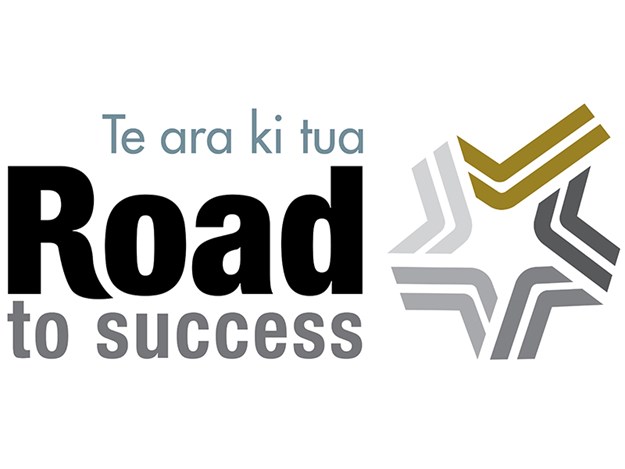 Qualifications are important to provide those in the industry with a sustainable career pathw​​ay and make the industry more appealing to those who want a change in career or are just starting out. Microcredentials, which are a formal way of recognising skills and knowledge in a particular area and are endorsed by NZQA, are currently being developed to enhance employee prospects and provide a bridge to existing industry qualifications and create transferable skills.
Road to Success also seeks to leverage off the accelerated licensing principles so drivers may move through licence classes more quickly.
It's important that Road to Success is industry-led. Partnering with Government is all well and good, but it does not automatically guarantee success. That will only be achieved when operators open their doors to new workers and invest in career development, training, and qualifications that will support New Zealanders to retrain into our industry.
In October 2020, Road to Success representative Graham Sheldrake and RTF's Mark Ngatuere are conducting a roadshow to present and get feedback on the design of the programme from road transport operators.
A schedule of these workshops, including venues, dates, and times is available at rtfnz.co.nz/road-to-success-roadshow. Each workshop will last for around one hour with Q&A time after. Please register your interest at forum@rtf.nz with Road to Success roadshow in the subject line.
With the constantly evolving COVID-19 situation, arrangements are subject to change so continue to check this page for the most up-to-date information. For more information, please contact Mark at mark@rtf.nz.
General Election 2020
On Saturday, 17 October, New Zealanders will vote for who they wish to lead the country for the next three years. RTF wants those in the road freight transport sector to be aware of what the main parties are offering on the issues that matter to the industry.
The RTF has gone to the five main political parties with our Election Manifesto and asked how they will ensure the road freight industry's ongoing health, and subsequently, the health of our economy as a trading nation.
We've picked four areas of greatest concern to road freight transport and asked the five main political parties to answer questions. These include plans for economic recovery from COVID-19: what is planned to ensure truly fair conditions for employers and workers that allow freedom of choice and flexibility, what the investment will be in green freight, and the parties views on the Cannabis Legislation and Control Bill and how that will impact workplace health and safety for our industry.
We want our industry well informed on political party policies that will impact them and their futures, so we have set up a website page dedicated to Election 2020.
You can find RTF's Election Manifesto as well as the five main parties responses to our specific questions at rtfnz.co.nz/generalelection2020/.
Keep up to date in the industry by signing up to Deals on Wheels' free newsletter or liking us on Facebook.