Book reviews: October 2020
---
The Deals on Wheels team reviews some of the latest titles to hit the bookshelves
Dr David Chapman
The Copy Press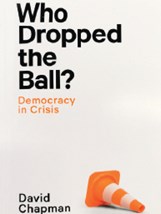 $20.00
Reviewed by Steve Atkinson 
Dr David Chapman is on a crusade for an alternative government system and as his theories are put forward in a slightly-larger-than pocket-sized book of just over 100 pages, we're spared the pain of trawling through the hundreds and hundreds of pages most other academics would use to explain the same thing.
In actual fact, his system, which he calls by the very Tolkein-sounding Council of the Wise, is explained in only a few pages. But before he gets to this, the reader is led into it with a background on our political past and how New Zealand has increasingly become a country of haves and have-nots.
The author's proposal to move our democracy forward may to some seem like a whimsical dream, but all great movements and changes in society start with a concept and this proposal could be just the catalyst.
Stories from our Back Roads
Ray Stone
$49.99Bateman Books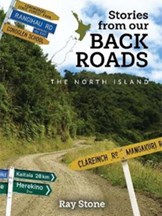 Reviewed by Steve Atkinson
With all external travel nixed until COVID-19 is eliminated, there's never been a better time to explore our country. Thanks to Ray Stone, his top-class info has made it easier to explore New Zealand's b​​ack roads, which is covered in two books representing the North and South Islands. His travels through these seldom explored roads is peppered with historical information that will enable any intrepid traveller to stop and learn a bit more about the gravel roads they are travelling on. But be warned, most, if not all of these places are not for motorhomers or those hauling a caravan.
As such, each road carries information on the type of vehicle suited for the journey. Happy travels.
Agent Sonya
Ben Macintyre
Penguin Random House
$40.00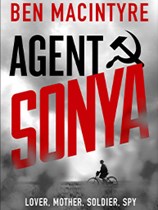 I always wondered about the backstory of how the Russians got hold of the plans to the A-Bomb. It turns out the diminutive Agent Sonya was one of the primary people who put the plan together, organised the mole, and help funnel the stolen intel out of Britain and into the hands of the Reds.
But prior to this 1940's covert operation, the unassuming German-born Jewish housewife had a secret intelligence history spanning a number of years and it seems an even larger number of countries.
Her story is a page-turner and has not been given its historical significance by the underplayed book title. This is superior to the best spy thrillers and made all the better by being a true story. Buy it, read it.
An almost unbelievable story.
Keep up to date in the industry by signing up to Deals on Wheels' free newsletter or liking us on Facebook.