Comment: Are you trucking along ok?
---
The health and wellbeing of our truck drivers and all the support people around them is very important
Good mental health is an essential part of our overall health and wellbeing. Everyone has mental health just as we have physical health. Mental health is best understood as simply our state of mind.
People with good mental health are usually able to deal with life's challenges better. With one in six people directly or indirectly affected by a mental health issue, it's highly likely that this includes some of your employees.
Working in the trucking industry can be challenging at times. Long work hours, being away from family, workplace and financial stress, not getting enough sleep, not exercising, poor diet, drugs and alcohol problems, and other factors can all negatively impact people's mental health.
Mental health problems can be difficult to recognise, as the symptoms can vary a lot between people, and some may hide what they are feeling to avoid what others might think about them.
Not managing your mental health can lead to negative thoughts and may lead to depression or anxiety issues. Do not ignore the early warning signs. Changes in personality, mood swings, lack of personal care, lack of interest in things you used to enjoy, substance abuse, sleep problems, increased anxiety, loss of appetite or overeating, increased isolation, and self-harming are all possible symptoms of mental health issues.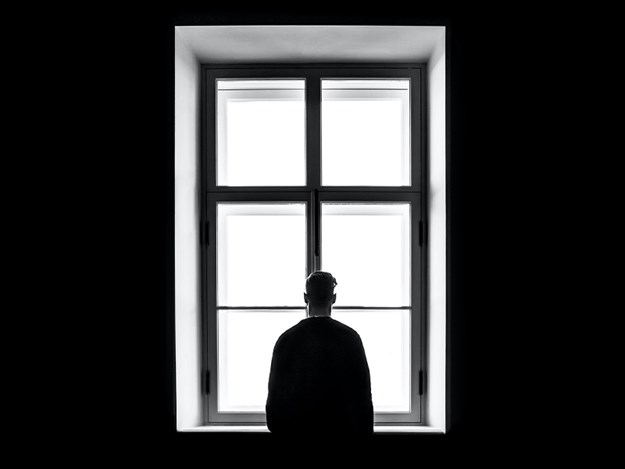 Our industry has recently reminded the public that during times of crisis, it's essential to keep trucks moving. It has been an extremely challenging time for many in the industry, trying to navigate the different pandemic levels, managing disrupted schedules and access to cities, ports, and freight hubs, all to ensure New Zealand can keep on trucking. 
The health and wellbeing of our truck drivers and all the support people around them, such as despatch operators, diesel mechanics, tyre technicians, repairers, office personal, and management is very important. Truck drivers have an isolated profession, and often a small problem at the start of the day can grow into a huge one by the day's end when you're out alone on the road. Everyone that the driver meets along their way can impact the way they feel by the end of the day.
Often, truck drivers are less likely to talk about their feelings because, in their eyes, it can make them seem weak. A small bump in the road can easily be overcome, however, if that bump continues, it can be difficult to get back up on your own.
You can provide a healthy work environment by:
Zero tolerance of discrimination—ensuring any mental health issues are treated the same as physical health
Zero tolerance of bullying—immediate action is taken if reported, no matter who it involves
Mentally healthy behaviours are part of your work culture—positive ways of working are reinforced and activities and exercises supporting these are promoted
Positive interactions based on trust, respect, and civility—as the employer, role-model these by following through on what you say and immediately addressing rude or unacceptable behaviour
Strength-based support for employees—recognise what employees can do in their work and build on their strengths
Promote teamwork and reduce social isolation—make sure your people work together for a common aim, even if their tasks do not overlap
Acknowledge emotions in the workplace—be aware of how people are feeling and respond with empathy and support
Build a culture where people feel they can ask for support—make discussing emotions easy to talk about and have support readily available
New Zealand Trucking Association sees many operators who do need a hand from time to time with their finances and contracts. Material things like that can be discussed and a plan can be put in place to help make life easier, however, if you're talking about an operator's mental state, it becomes difficult because it's so personal. People may not know what to do or where to go. So, the New Zealand Trucking Association has launched a symbol that the trucking industry in New Zealand can use to show that we care:
Are you trucking along okay? Mostly you probably are, but we want to recognise that there are some people that just feel like the wheels have fallen off. We hope the symbol encourages more conversations and people to reach out and ask for help when they
need it.
These will be turned into truck window stickers and will be available in time for Mental Health Week (21 to 27 September 2020). Display this on the side window of your truck or car or on your office window to raise awareness around supporting trucker's mental health.
New Zealand Trucking Association and Teletrac Navman have teamed up to do some events during New Zealand's Mental Health Week so stay tuned on Facebook and visit roadsafetytruck.co.nz for details about the events.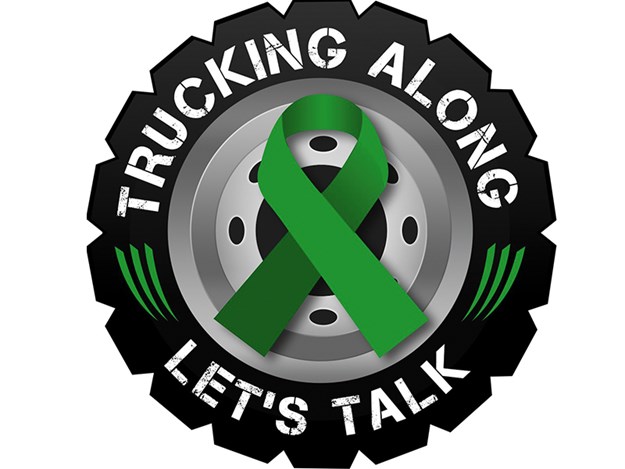 If you would like an awareness poster to display at your workplace or some Trucking Along stickers for your truck, please contact Rebecca.dinmore@nztruckingassn.co.nz.
A small charge for postage will apply. If you want help right now, phone 1737 Mental Healthline.
The New Zealand Trucking Association operates the Penske Road Safety Truck, which runs two interactive programmes: Share the Road with Big Trucks and Healthy Truck Driver.
Share the Road with Big Trucks focuses on raising awareness and understanding between all road users and shares tips on how to share the road safely with big trucks.
The Healthy Truck Driver programme is designed to help drivers identify the symptoms and causes of common truck driver health issues, including mental health. It's designed to explain symptoms in broad terms and offers tips to help improve driver's whole health and wellbeing.
If you would like the Penske Road Safety Truck to visit your workplace to talk to your employees about driver health, contact the team through the Road Safety Truck website roadsafetytruck.co.nz
Keep up to date in the industry by signing up to Deals on Wheels' free newsletter or liking us on Facebook.