New music and technology releases in September 2020
---
Deals on Wheels brings the latest in music and technology for September 2020
Sculptured Sound Stratosphere 57 Speakers
$91,748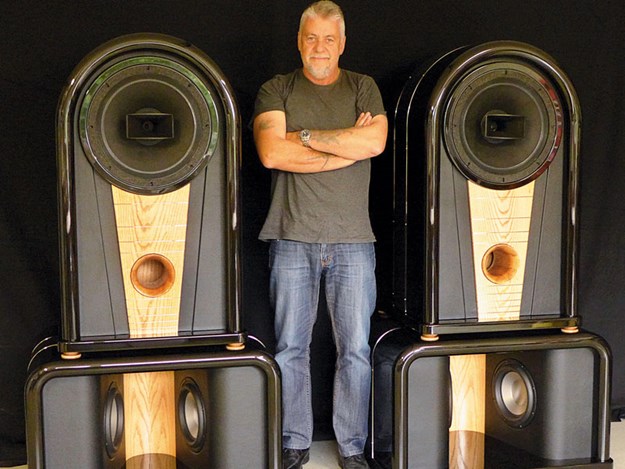 Won Lotto lately? Well, have we got the loudspeakers for you! You won't get much small change out of 100 grand but that's peanuts to a millionaire, right? And just look at these lovely fellows!
The Stratosphere 57 speakers are the creation of UK-raised, Christchurch-based Terry Vine, who has put a lifetime of hi-fi love into these beauts. Inspired by the design of a 1938 Bugatti sports car along with the iconic 1957 Fender Stratocaster guitar, it goes without saying that the cabinets are handcrafted with polished stainless steel and Italian leather features.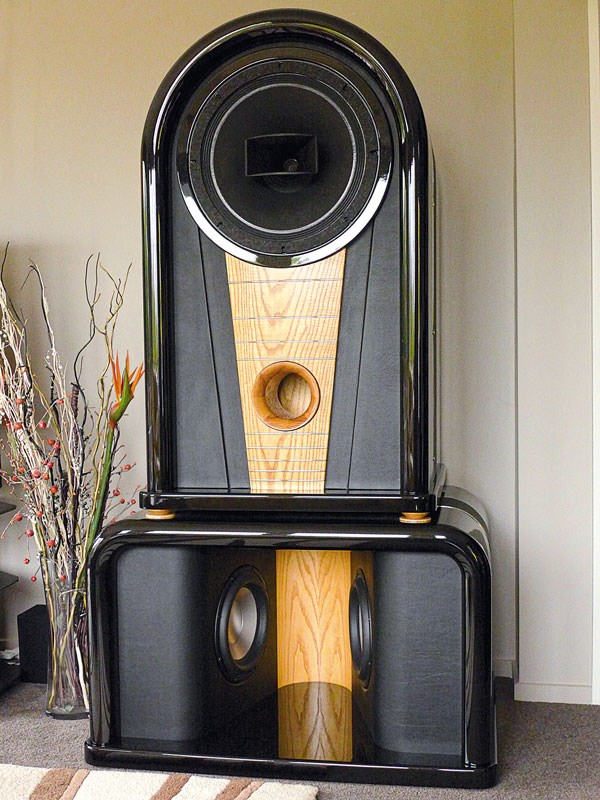 But do they sound as good as they look? The Stratosphere 57 speakers feature a 16-inch full-range driver that allows it to avoid the nasty crossover circuitry that mars so many otherwise great speakers.
The speaker can be adjusted via its passive crossover network to fine-tune its sound to different room acoustics. The bottom section includes two opposing driver enclosures, each one housing a 10-inch bass driver powered by a 500-watt D-Class amplifier. These big babies will certainly become the centre of attention in any environment. sculpturedsound.co.nz
Technics Ottava S C50 Wireless Speaker System
$1499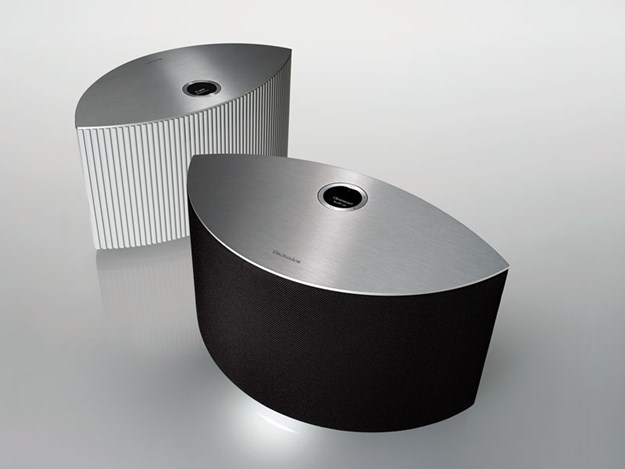 While wireless speakers have become ubiquitous in the modern home environment, most of us appear to be opting for the smaller, cheaper, and much less musically satisfying portable variety.
It's taken some time for manufacturers and designers to heed the call for high-quality wireless replacements for conventional speakers, but suddenly, there's a royal flush of them. And Technics' entry into the high-quality wireless speaker stakes, the Ottava S C50, is one of the best I've heard.
The C50 simply oozes quality. Designed to be plugged in and placed in a convenient spot in the lounge or bedroom, its attractive crescent-shape and silver top make it wife-friendly and most importantly, it sounds awesome.
A smallish speaker like this will never sound as good at high volume as a full frequency tower that costs 10 times as much, but I was constantly agape at the clarity, detail, and stereo imaging that came from the C50.
With three tweeters, three midrange speakers, as well as a subwoofer and a centre speaker inside (meaning you can use it for the TV as well), this Technics titan has yet another ace up its sleeve in its adaptive technology, which measures the room the speaker is placed in and finds the optimal sound. panasonic.co.nz
dCS Bartok DAC
$20,000 (or $24,000 with headphone amp)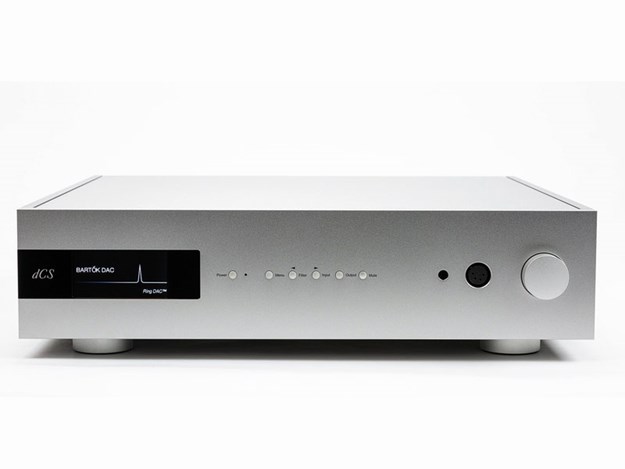 UK company dCS has a reputation for quality all the way, and its Bartok DAC matches that legendary high-end design and construction with a dazzling multiplicity of new technology options.
So much more than the classic DACs of old, the Bartok is also a cutting-edge streamer that can access the high-res music on a NAS drive and just as easily play the musical wares of outfits such as Tidal and Spotify.
The DAC itself is so clever that it can act as a preamplifier to a power amp, and dCS claim that the technology buried in this gear is so leading edge that it's future-proofed for many years.
Using aerospace graded machined aluminium and acoustic damping panels to reduce sound-degrading mechanical vibration, the Bartok promises a stunning audiophile experience "with precision, detail, immersive and engaging sound." And we agree.
turned-onaudio.co.nz
Split Enz—True Colours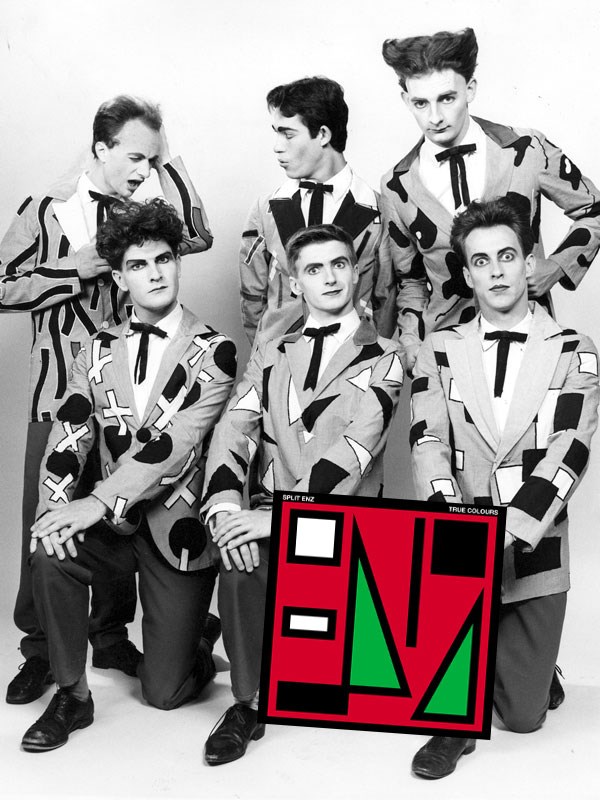 In 1980 there were two things that made you proud to be a Kiwi: The All Blacks and Split Enz. New Zealand music was viewed by most as inferior but 'the Enz' were our touring colossus—a group that we were proud to proclaim as international successes and receiving rousing receptions whenever they performed back home.
It had been a rocky road from the moody progressive sounds of their debut album, Mental Notes in 1975, but True Colours was a complete reinvention and made them a household name. Full of post-punk energy, sing-along pop melodies and great songs by brothers Neil and Tim Finn, it was a record of its time but also one for the ages.
And to commemorate its 40th anniversary, True Colours gets the reissue treatment, with a new remastering from the original tapes remixed by keyboardist Eddie Raynor, and available on both vinyl and CD. With unforgettable number 1 song 'I Got You', along with 'Shark Attack' and 'Missing Person', the album remains a powerhouse of memorable songs and great performances.
Caitlin Smith—You Have Reached Your Destination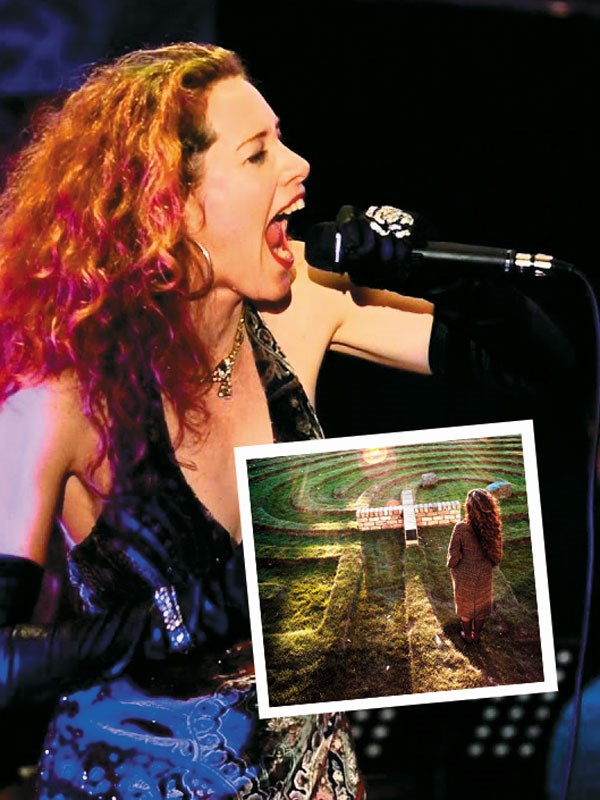 Caitlin Smith is the legendary vocal coach behind many of our biggest acts, but that fact has sadly obscured her talent as an awesome singer and songwriter, as well as an astonishing interpreter of great songs.
To see Caitlin live is to witness a miracle: someone who combines incredible technique (power, subtlety, inflections, octave-jumping, perfect pitch) with an emotional killer punch. Part jazz stylist, part classic singer-songwriter, she habitually leaves her audiences gobsmacked.
Her latest album, You Have Reached Your Destination, has been "in the can" for an astonishing 11 years, but that doesn't diminish its excellence. Caitlin writes in classic "confessional" vein and knows her way around both an excellent lyric line and a melody that probably only she could sing. Wonderful.
Keep up to date in the industry by signing up to Deals on Wheels' free newsletter or liking us on Facebook.