Column: Let's talk mental health
---
NZTA's Carol McGeady on the importance of talking about mental health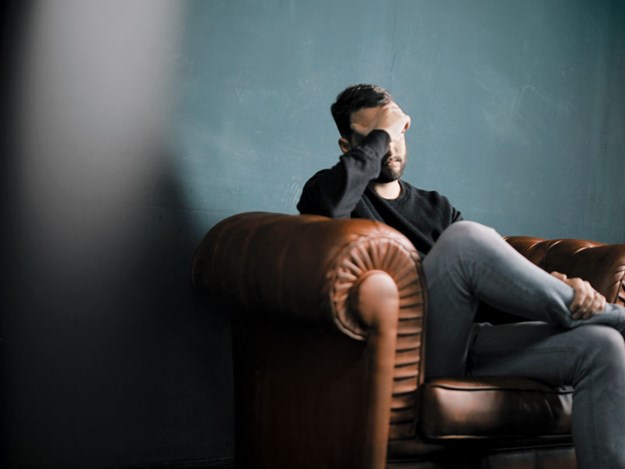 It's great that mental health is being talked about more, especially when in the past, it was mostly ignored as something you just had to toughen up and get over. There are various levels of depression.
The spectrum is quite large and that's what makes it difficult to help someone, as it's not like a cut or injury that you can see. While it's not always easy to talk about how you actually feel, sharing with a close friend or family member can be liberating.
Outside influences have a huge effect on how we feel. For example, managing through the COVID-19 pandemic caused a lot of anxiety and worry for many; a feeling of just trying to get through it with­—what seems like—no end in sight.
In a lot of cases, people may not understand that they might be depressed. So the first step is to have a proper understanding so you can address it. Knowledge is king. The team at NZ Trucking Association are developing some tools to help people determine what point on the spectrum they are. An illustration that asks important questions, such as:
Do you mostly feel
You enjoy time with family and friends. You enjoy a heathy diet, hobbies, social activities, regular exercise and are mostly happy and content with out mood swings. You are always positive about the future.
Or do you feel like you have
Hit a bump in the road but managing to truck on, feeling off track, and sliding into a ditch or stuck in a hole and can't get out. Having negative feelings from time to time is ok but feeling consistently like this for a long period of time is not.
Usually, these feelings would become less of concern after a week, however, if it persists, you need to reach out for help, especially when you stop enjoying time with your family or friends and you have a feeling like your head is not in the game.
Fatigue can be a contributing factor to making you feel like this. Don't try and do this alone; talk to a close friend or family and tell them you're feeling below the line. Tell them how long you have been feeling like this. Visit a doctor for a check-up. Take a break and catch up on some sleep. Simple things can sometimes make you feel a lot better.
If you don't feel like you can talk to a friend or family, call the Mental Health Line 1737. It's free, available 24/7, and trained professionals are on hand to talk and give some clarity around why you may be feeling low. If you need to see someone, they will put you in touch with the right person.
The important thing to remember is that you're not alone. If you can talk about it, you will find that other people have felt, or are feeling the same way. Equally important is to reach out to people, whether in your family or work, if they're showing signs that make you concerned. Don't ignore it.
A simple statement such as "hey I've noticed you are not your usual self lately; are you feeling above or below the line?" can go a long way. Ask them how long they've not been feeling a 100%, and if it's being going on for a long time, encourage them to reach out, call the Mental Health Line 1737, or take them to the doctor.
Make sure you check in with them to make sure they are talking to someone. However, often, we feel a bit blue because something has gone wrong. Offer them your help and check in a weeks' time to see if they are moving up the line. Most people do once the event that has affected them is over.
It's the people who get stuck under the line that we all need to reach out to. The number of suicides in New Zealand has reached its highest-ever level, with 685 people dying in the year to 30 June. That compares to the 2018 road toll where 377 lives were lost. 
If we can all do our part to intervene, we may be able to help people in need. Mental health is an important issue. Check out mentalhealth.org for more information. A good Australian website is beyondblue.org.au.
The important thing is not to give up and also not give up on trying to help someone.
Soon the New Zealand Trucking Association will be distributing its new programme 'Above or Below the Line'. It will run from the Safety MAN Road Safety Truck and it will also be available for companies to use.
If you have a story to share, we want to hear from you. Contact me on carol.mcgeady@nztruckingassn.co.nz.
Keep up to date in the industry by signing up to Deals on Wheels' free newsletter or liking us on Facebook.