Book reviews: July 2020
---
The Deals on Wheels team reviews some of the latest titles to hit the bookshelves
Endurance
Captain Louis Rudd
Macmillan
Reviewed by Steve Atkinson
$37.99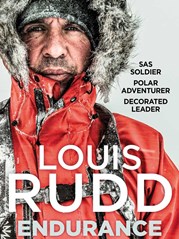 Not for the faint-hearted, we follow ex-soldier Louis Rudd as he treks across Antarctica in a 2018 solo journey, being one of only two people to have ever completed the hazardous journey.
While that feat is amazing in itself, what I found of more interest was the whole backstory, such as the author's military career, starting from his childhood right through to eventual selection for the SAS.
That information gave an understanding of what mental fortitude is required to undertake journeys such as crossing Antarctica unsupported, and why mere mortals such as ourselves are able to read about it from the comfort of our armchairs.
King Solomon's Deadly Legacy
John Fergusson
Koehler Books
Reviewed by Steve Atkinson
$34.95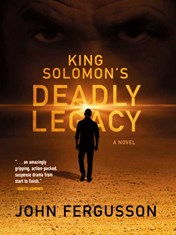 So, first off, the rights to this read will probably not be picked up by any motion picture distributor unless they're in the business of producing content for religious programming channels. That aside, it's a not too bad storyline that follows loser scientist Simon Archer as he time travels between his disintegrating marriage in the UK to Israel at the time of, you guessed it, King Solomon.
The plot moves along a cracking pace as he jumps backwards and forwards in time before eventually finding his higher calling in life. The author tries his best, but we still get a homogenised world view of religion, evident by small fails such as describing an Indian couple who wanted to buy a house.
Like, why is their ethnicity even relevant to the storyline? Trust me, it isn't—or the house for that matter. Still, the book intrigued me, so I had to see what happened at the end. Spoiler alert, they all lived happily ever after, which is the answer to everyone's prayers.
Dark Skies
Valerie Stimac
Lonely Planet
Reviewed by Claire Smith
$34.99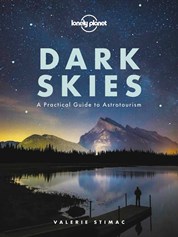 Discover the best stargazing destinations around the world with Lonely Planet's Dark Skies. Authored by space tourism and travel writer Valerie Stimac, this comprehensive companion includes guides to 35 dark-sky sites and national parks, where to see the aurora, the next decade of total solar eclipses, and how to view rocket launches, plus the lowdown on commercial space flight.
"The skies above us are part of our heritage, both natural and cultural," Valerie writes in her introduction to the book. "Astronomy and stargazing are an important part of human history, one that can connect us back to early myth or awaken us to the vast scale of our universe and its many mysteries.
Witnessing the sweep of the Milky Way, the remains of passing comets as they burn up in our atmosphere, or the shimmering aurora, we better understand space and our place in it."
Keep up to date in the industry by signing up to Deals on Wheels' free newsletter or liking us on Facebook.