Cover story: truckies during lockdown
---
Many in the trucking industry had to park up during the COVID-19 lockdown. Deals on Wheels takes a look at how it impacted the workforce.
When New Zealand locked down during COVID-19 at Level 4, everyone was ordered to stay home for the month. With only a couple of day's notice, it was a scramble for many to get organised before everything closed on the night of 25 March.
With only essential service carriers allowed on the road and a few others carrying for specific purposes, everyone else had to remain parked up. DOW spoke to five transport operators to see how they responded to the lockdown and how it affected their businesses.
Paul Wheatley­­—owner, J.R.P. Ltd, Hiab business, Hastings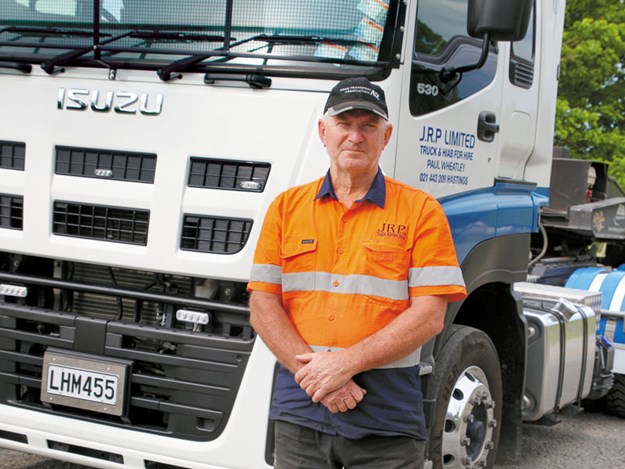 Paul Wheatley didn't mince his words when he was asked how lockdown was. "To be brutally honest, it was f****** s***! We've gone from running at 110% to eight percent. Only one of our five trucks was working. It was bad. We got money in this month but we're going to have less next month. It's pretty disheartening."
Prior to lockdown, J.R.P. were working at full capacity on a big variety of projects in Hawke's Bay. However, being deemed a non-essential service meant parking their trucks and doing only work considered essential.
"We moved Portacoms and a few containers as well as some work to place concrete blocks over river entrances because people were burning cars and dumping rubbish. That's about it. Construction and roading stopped and so did we."
However, Paul says he's thankful for the government wage subsidy packages.
"The wage support is unreal. Without it, we'd have been well and truly gone. We could probably do with more support in the way of tax breaks; that would be helpful because we're now going to have to carry ourselves for seven weeks until we get paid. We still have ongoing the costs of fuel, road users, and insurance."
Thankfully, the phone got busy again once Level 3 came and at now at Level 2, Paul says, "everything is going better than we thought. That's really something, We are heads down, arse up, and going for it."
On a positive note, Paul says he's never had so much time off work before and that it's been good to spend time with his family.
Danielle Carrington—stock truck driver, Farmers Transport, Gisborne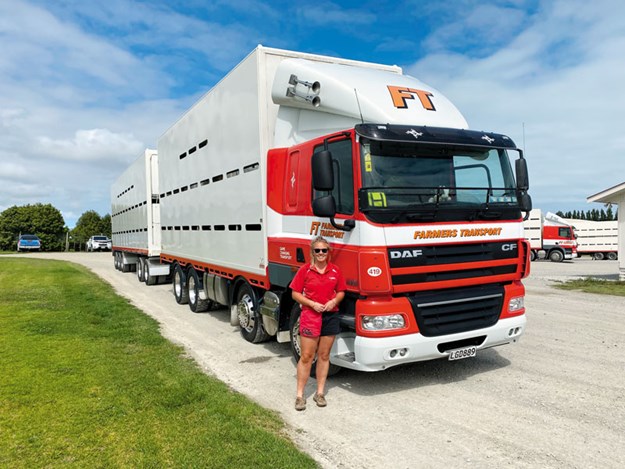 Carting stock was categorised as an essential service, so it was business as usual for Danielle who works out of Gisborne. "We've mostly been busy carting cattle to the freezing works. When lockdown came, it got a bit busier than usual. That was partly due to there being fewer drivers with the over 70s having to step down."
Drought conditions also had a part to play, with farmers wanting to get rid of stock. "We cart out of Gisborne to Hamilton to Greenlea Premier meats. Some weeks we travel every day, some weeks not; it depends on the amount of stock."
A bonus of the lockdown was less traffic on the roads. "To start with, there was no traffic but as it has gone on, people got bored and started driving around. It was good to have less traffic going into Tauranga and Hamilton at any time of the day."
Danielle was looking forward to the restrictions easing so she could buy food at service stations. She says she's pleased she was able to keep busy during lockdown, "because I wouldn't have been able to stand staying at home for four weeks."
Cam Maxwell—owner-driver for AWE McNicol Transport, Dannevirke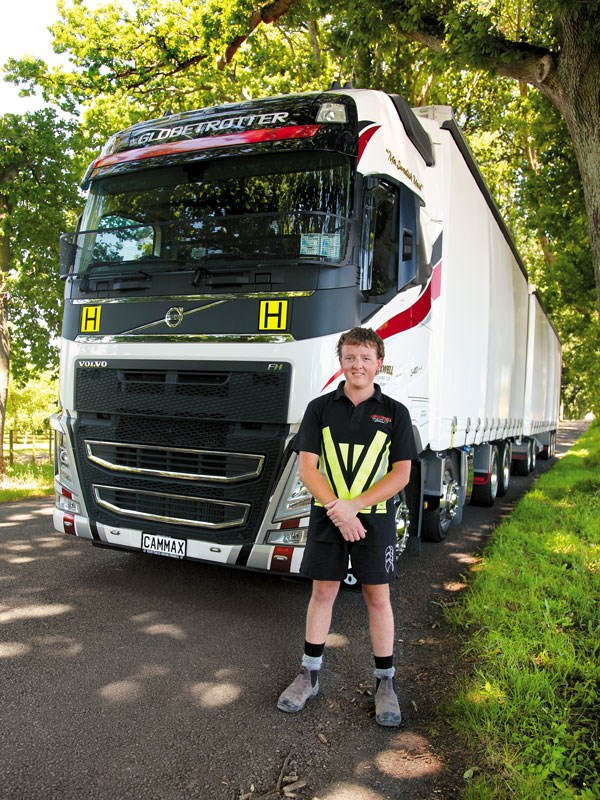 Based in Gisborne, Cam drives his Volvo curtain sider on linehaul runs in both the North and South islands. When lockdown came, he decided to take a different tack. He parked up his Volvo and went relief contract driving for other companies.
"I'd planned to be an essential transport operator carting groceries, but there didn't turn out to be much work." Having good contacts in the business helped, so for the lockdown month, Cam drove a bulk truck and a stock truck for Kiwi Transport, then hopped onto carting apples for Weatherell Transport.
"You have to do a bit of everything to keep yourself going when events like this happen. It wasn't a major that my truck was parked up because I was still out working. A change is as good as a holiday, isn't it?"
Cam found that government financial support was speedy and helped take any stress out of the situation. Safety protocols were readily put in place to enable smooth handling of goods.
"Most places we go have a recording system in place to keep a track of our movements. We also get temperature tested and our paperwork is all done differently to save on handling.
We're allowed out of the truck now as long as we keep the two-metre distance." When this is over, Cam is looking forward to going to the pub and having a beer with his mates at Level 2. He's not too worried about the impact on his business. "I'll just pick up the reins and carry on."
Katelyn Arundale—heavy haulage operator for BR Satherley, Napier
Because she works long hours on linehaul driving "the bulkies", Katelyn says she enjoyed having some downtime. "When Level 4 came, we made sure we got our loads back home, then parked up. I wasn't worried because everyone else was in the same boat.
I was quite happy to be at home for a change. We got the government grant, which was brilliant; it kept us rolling in the meantime. You can't spend any money anyway." During Level 4, Katelyn did a couple of of small essential service jobs but nothing apart from that.
"It was good to get out on the road; there was no traffic going in and out of Auckland, which was wonderful."
Health and safety is an ongoing priority at Satherleys but was heightened during the lockdown.
"We had a few meetings while observing social distancing and were supplied with masks and gloves for when we need them. A bulk order of sanitiser was delivered to our Napier branch." Like the other drivers, during lockdown, she missed being able to find anything to eat while on the road and will be happy once everything is fully rolling again.
Bridget Scott—logging transport driver for Paul Tahere Logging, Napier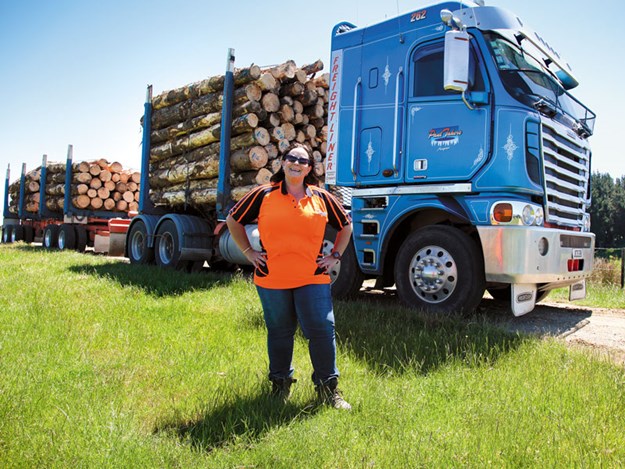 Forestry was already badly impacted long before COVID-19 levels were put in place. Bridget saw her work shrinking and at Level 3, had dropped to working four days a week. Beyond that, it looked like there'd be no work. Fortunately, she was quickly able to receive a wage subsidy. "It was a bit scary; we were not getting even a third of what we'd normally get paid.
"I was at home during the first week of Level 4 lockdown and while going through Facebook pages, I could see people were looking for drivers, so my partner (also in logging transport) put our hands up to drive for Mr Apple in Hastings. I drove a transfer truck between cool stores. Along with the wage subsidy, it was enough to pay the bills."
While she enjoyed driving and "not being stuck at home", it took some time to adjust to driving an older model truck with no mod-cons compared to the 2015 Freightliner she's used to.
"It reminded me of the sort of work I did when I first started driving. I felt as if I was on a bit of a retirement gig. I'm used to such a fast pace in logging, so it was a step back. My
body felt knackered at the end of the day, but I'd done much less and at a slower pace."
As soon as logging began on 28 April, Bridget was back in her logging truck. She knew there'd be tight restrictions.
"Returning to Level 3 wasn't much different, except that it got the economy started.
I think we should have stuck to Level 4 for a few more weeks to make sure we were safe. Many people didn't fully understand the situation or weren't listening. I'm hoping the logging industry will recover quickly; we'll see what happens."
Find more trucks for sale in NZ
Keep up to date in the industry by signing up to Deals on Wheels' free newsletter or liking us on Facebook.