Comment: Businesses require certainty
---
It's important that things are done to make sure the economic recovery is as effective as possible, says RTF CEO Nick Leggett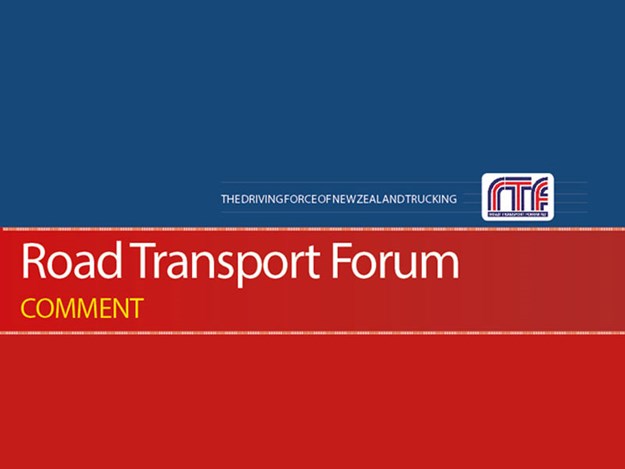 As I write, we're just over halfway through the initial COVID-19 Alert Level Four lockdown period. New Zealand is now firmly focussed on eliminating the coronavirus from these shores and I get the sense that this objective has galvanised the nation in our collective isolation.
By the time this magazine hits the shelves, we may have moved out of Level Four, or if not, we are at least a step or two closer to it. Whatever the situation, there are some fundamental issues that need addressing as we get deeper into this thing.
Firstly, it's apparent that we will be somewhere on the spectrum of alert levels for some time, possibly many months. What businesses and freight companies need to know is what the parameters are for operating under each alert level.
Up until recently, the government had been announcing the big picture and then filling in the details later, including for rules and guidance on everything from non-essential travel to what constitutes a permissible recreational activity.
That was understandable for the initial lockdown but it should not become modus operandi. And so we welcome the government's recent rules about what can and can't be done under Alert Level Three.
What businesses and I believe all New Zealanders need is far more certainty around each alert level before we embark on it. This, of course, is not possible for the timing of when we go to each alert level as that will depend on the ever-changing epidemiological situation.
However, rules under each level should be established and widely communicated so that people know where they stand. Secondly, it's inevitable that there will be significant economic pain out of all this, which will last quite a while.
It's important, therefore, that things are done to make sure the economic recovery is as effective as possible. Some of this lies at the feet of government and I'm so far relatively pleased with what they have set up in terms of support packages and the like.
It's also encouraging that they are talking about investing in major new infrastructure projects to provide economic stimulus. These projects will need to be carefully selected and must promote increased economic activity while also helping to wean the economy off the government.
RTF believes roading investments, such as the East-West Link in Onehunga, the Petone to Grenada Link in Wellington, and four laneing Selwyn to Ashburton would fit the bill. Such projects would enhance economic efficiency, improve safety and resilience, and allow us to play to our natural advantage as an exporting economy.
Individual businesses also have a major role to play in how our economy recovers. It's vital business owners do everything they can to access the tools available to them through the Wage Subsidy Scheme, the Business Finance Guarantee Scheme, and other government support programmes so that they can retain their staff and are in a position to increase operations when the time comes.
Operators can keep tabs on the latest developments around COVID-19 and what the various alert levels mean for freight at rtfnz.co.nz/covid-19. There's information on what's happening with vehicle inspections, where to buy PPE, and the availability of rest areas and food outlets on freight routes.
The page is also regularly updated with the latest announcements regarding government support, health and safety obligations, and tax relief packages. Finally, I just want to acknowledge the hard work and professionalism of all those drivers and logistics personnel on the frontline.
While there may not be as much traffic on the roads, the reduction in services, decrease in backloaded freight, and the requirement to maintain social distancing make this a challenging time. The Road Transport Forum is grateful for all your hard work and we will continue to do our best here in Wellington to sort out any issues you may have. 
Keep up to date in the industry by signing up to Deals on Wheels' free newsletter or liking us on Facebook.