Old School Trucks: Freight Haulage—Part 2
---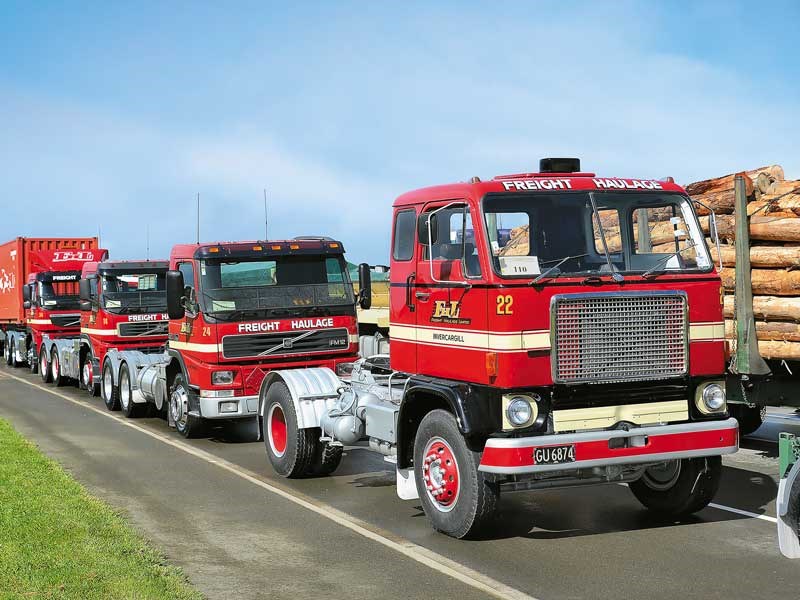 The Mighty G88 Volvo lined up in front of the modern-day fleet at the 2013 Invercargill Truck Show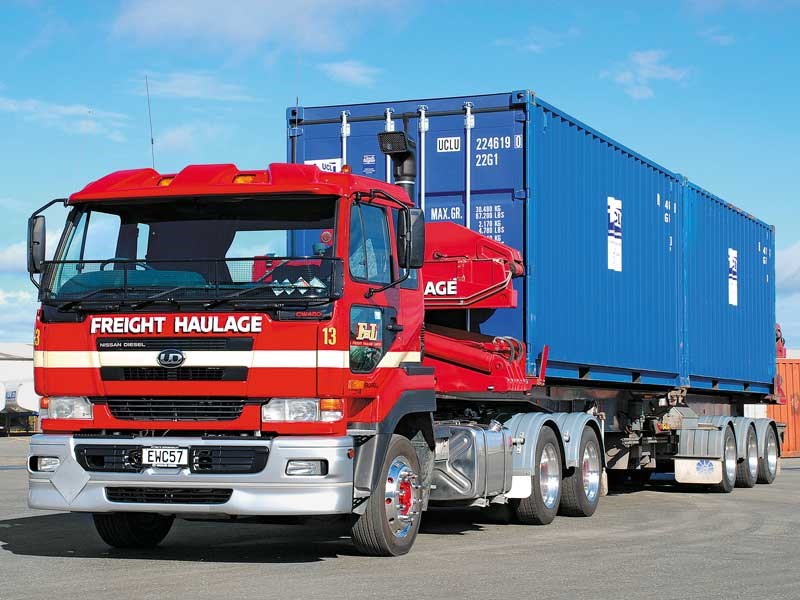 A Nissan Diesel CW450 on swinglift duties back in 2009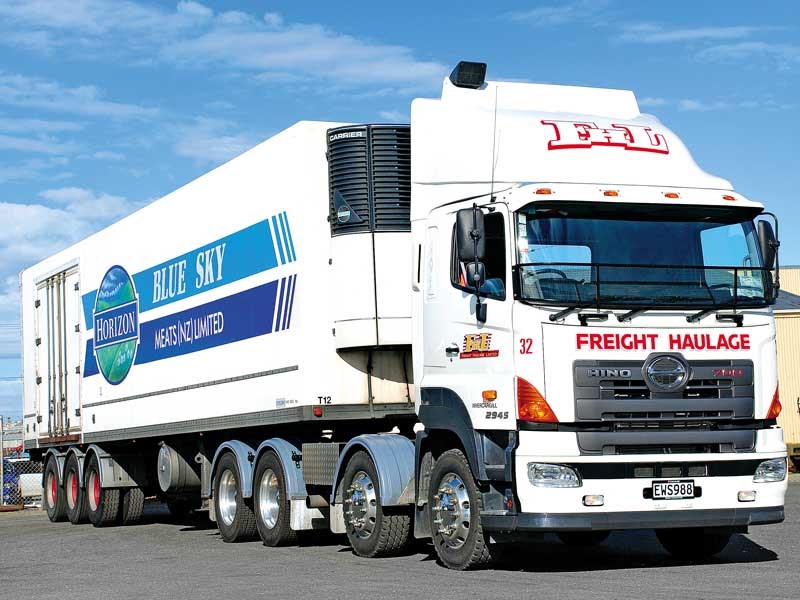 An 8x4 Hino 700 tractor unit, which went on the road in plain white livery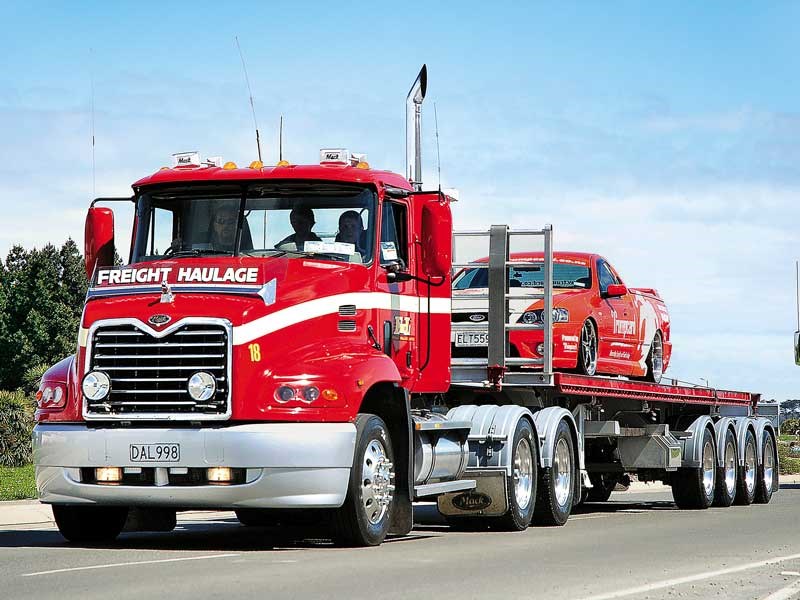 Mack maintained a presence in the fleet as this Mack Vision could attest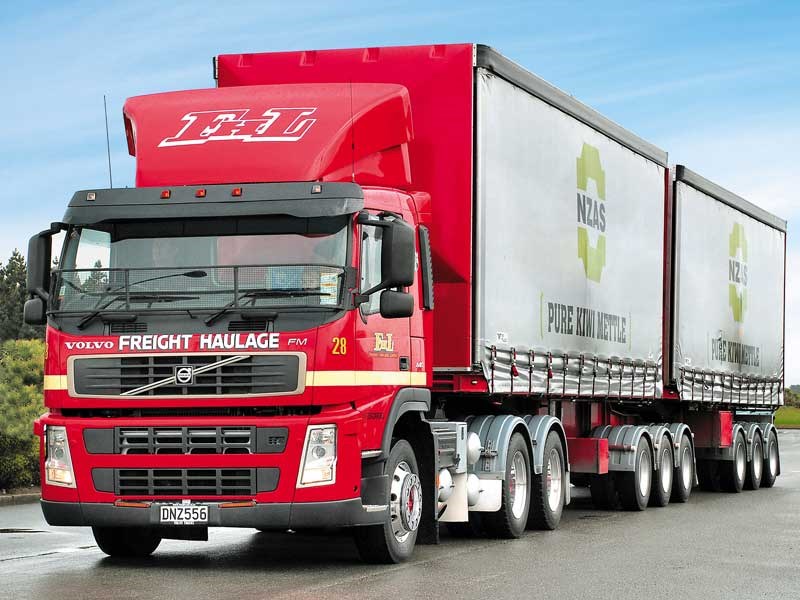 Volvos were ever popular in the fleet throughout the mid and late 2000s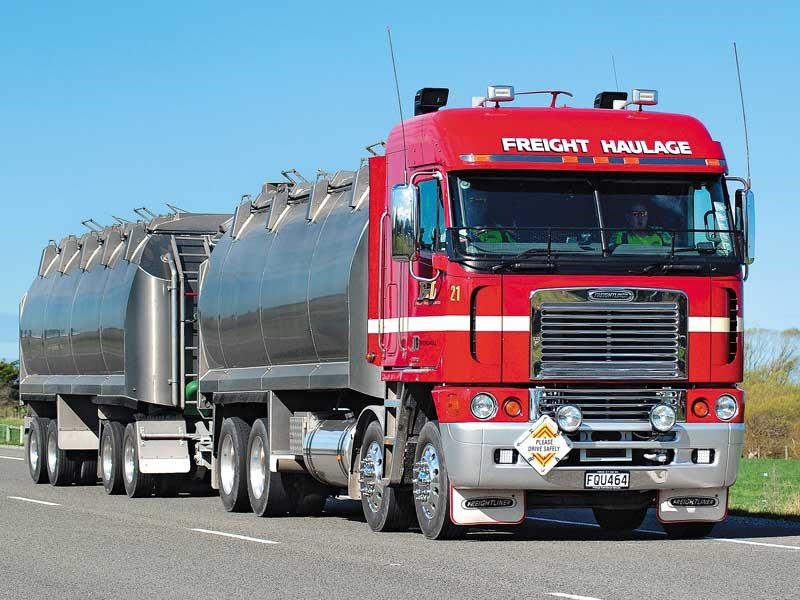 This sole Freightliner Argosy was put on with specially designed enclosed bins to cart smelter by-product aluminium dross between the Tiwai Point smelter near Bluff and the cement works at West Port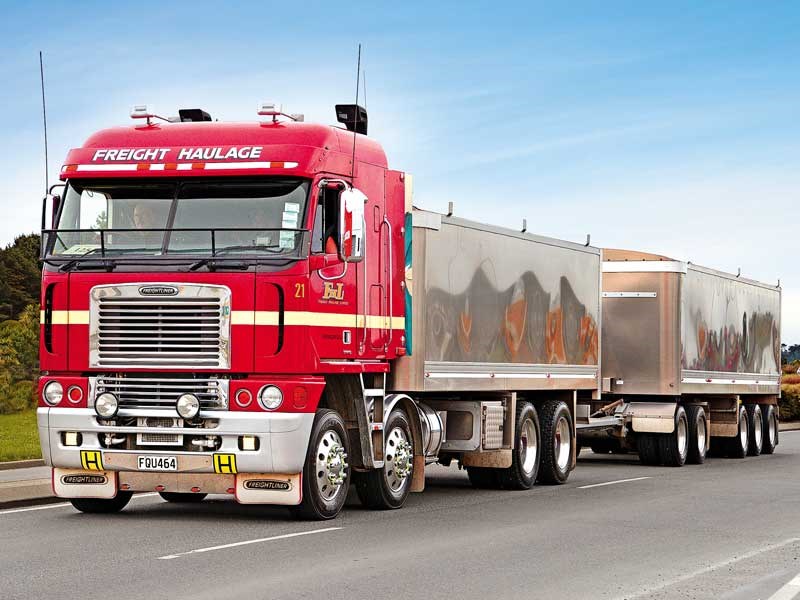 When the aluminium contract ended, a standard bin was put on the Argosy along with a five-axle trailer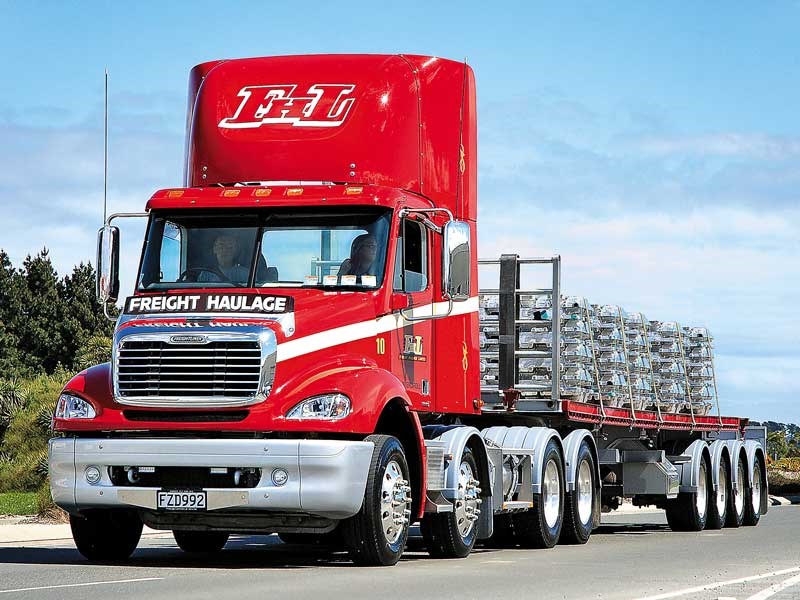 One of the first Freightliner Columbias to join the fleet with a load of aluminium ingots pictured in 2011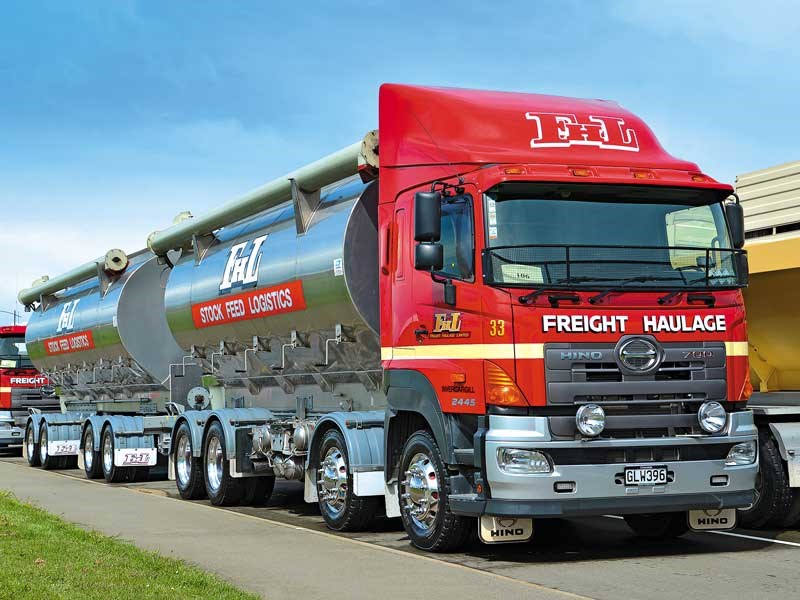 An immaculate Hino 700 on stock food duties, pictured in 201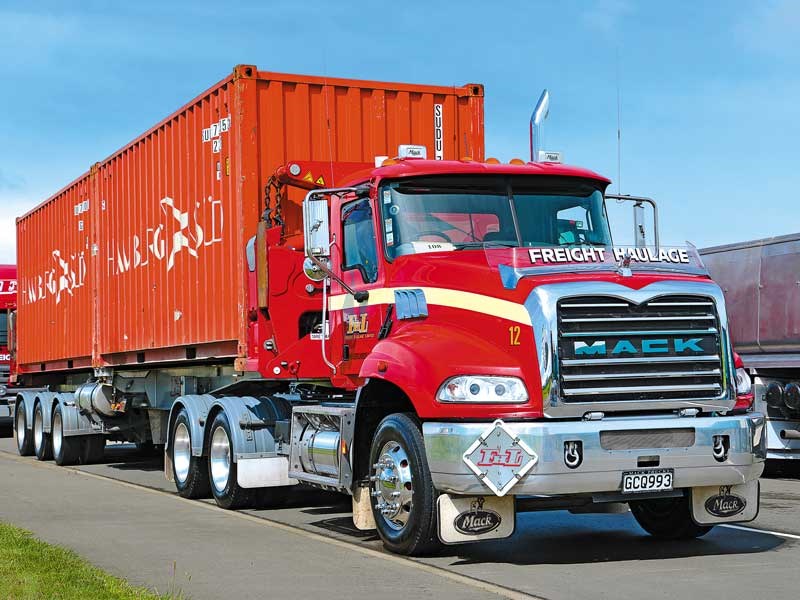 One of the first Mack Granites to join the fleet, pictured on swinglift duties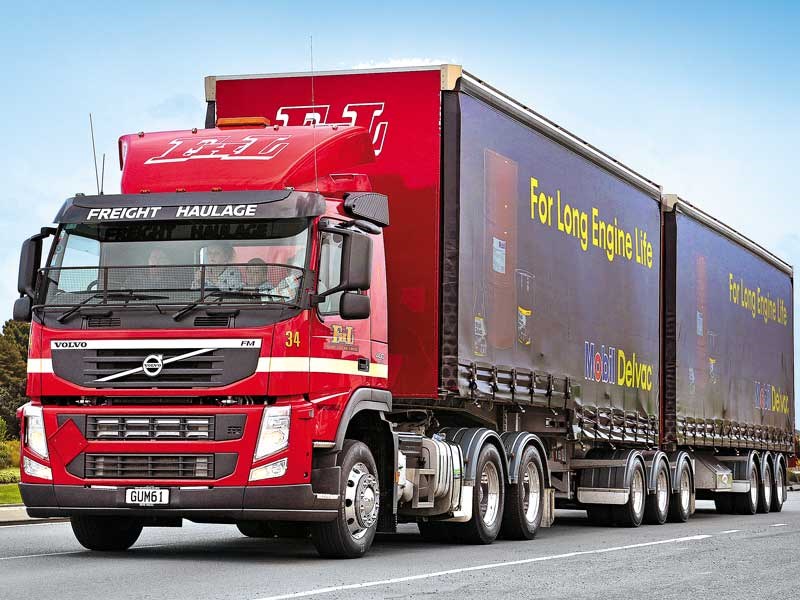 A 'facelift' FM Volvo with B-train in tow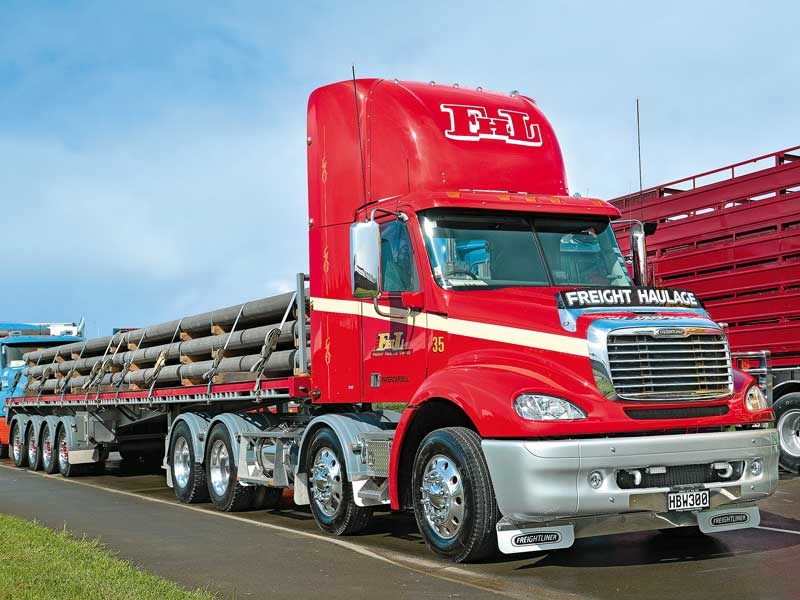 Freightliner Columbias looked smart in the FHL livery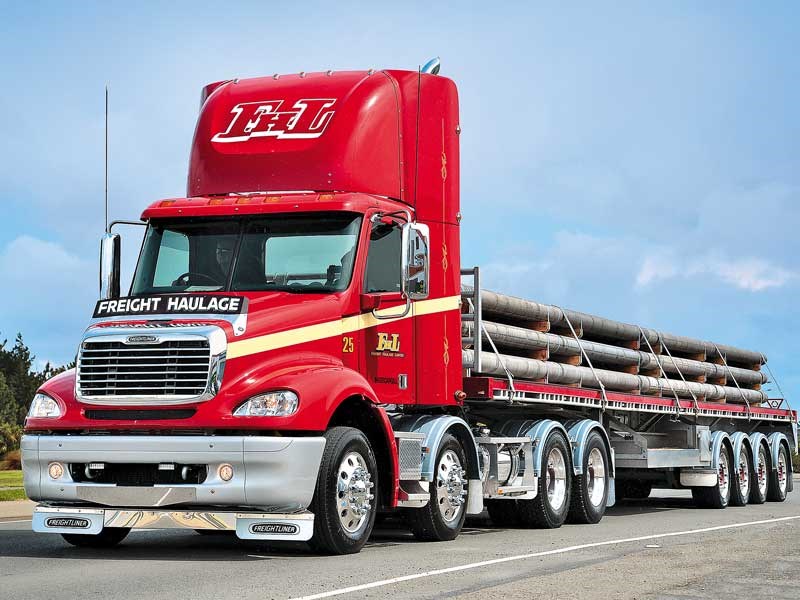 Cartage of aluminium remains a large portion of the workload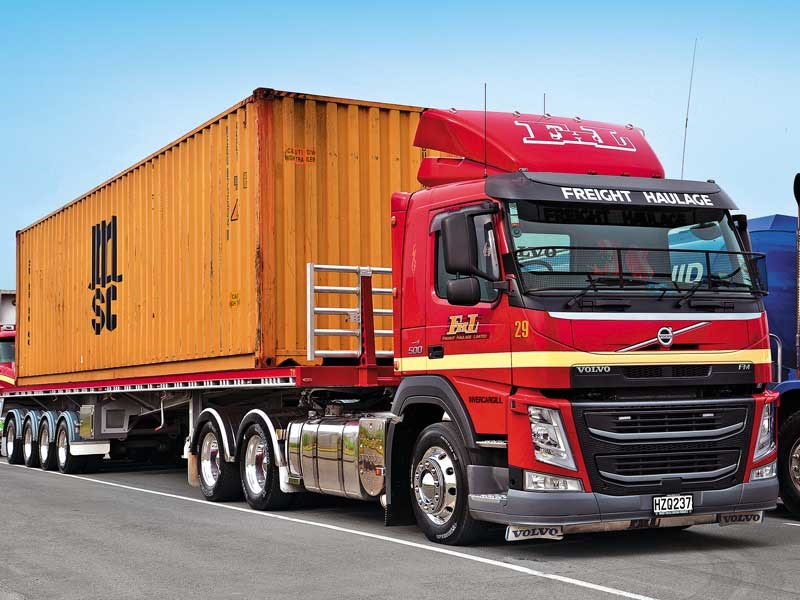 You would go a long way to find a smarter looking current model FM Volvo than this stunning example pictured in 2016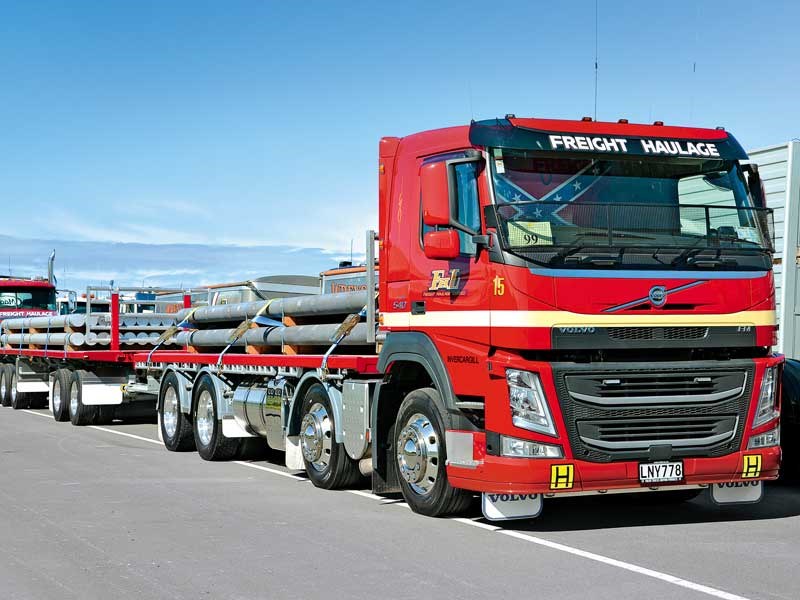 This FM Volvo was pictured when near-new in 2018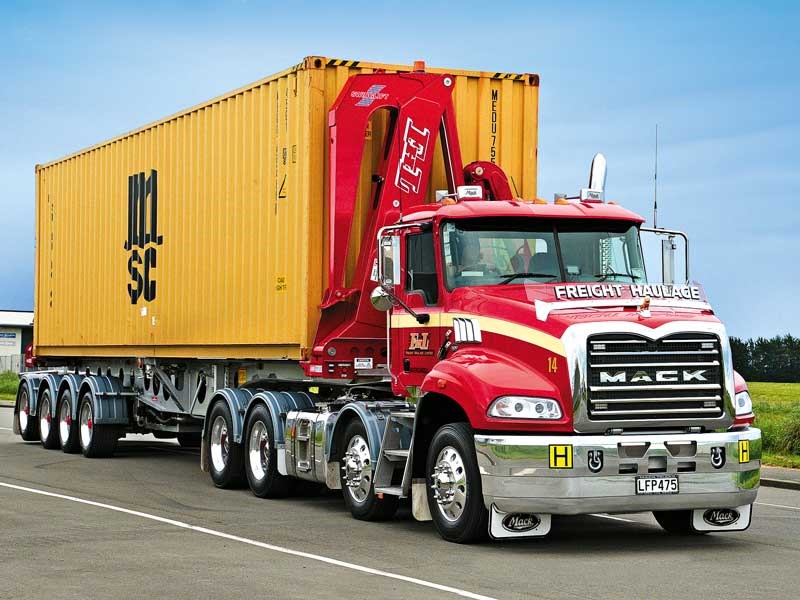 This quad Mack Granite Quad tractor unit joined the ranks in 2018 and was put on swinglift duties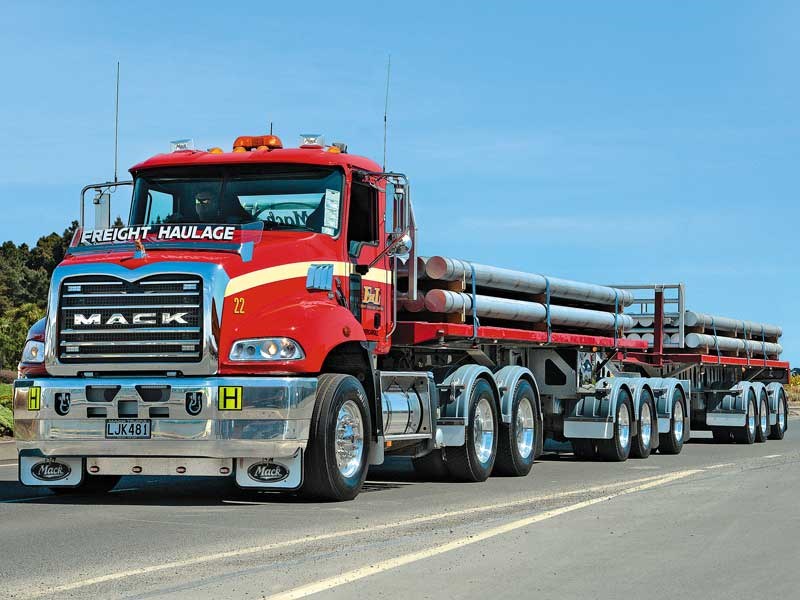 One of the twin Mack Granites looking impressive with a full load of aluminium rounds from the nearby Tiwai Point smelter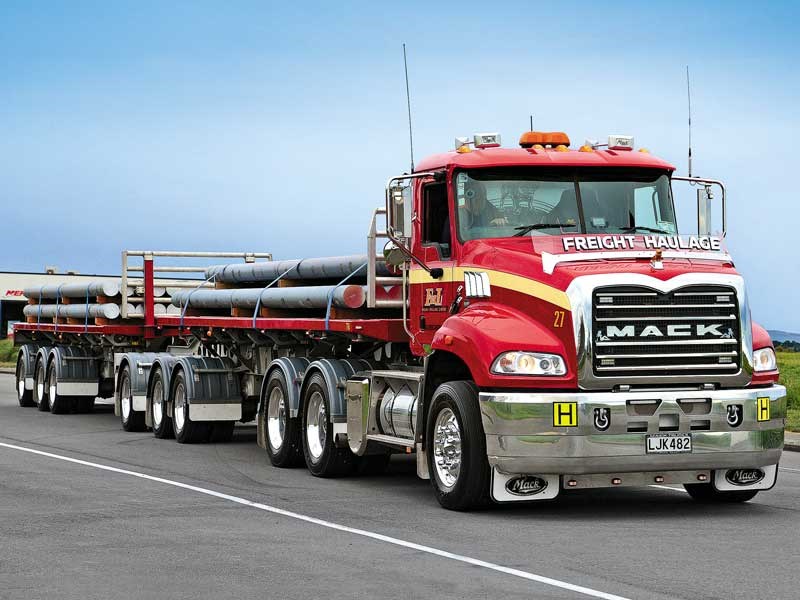 The twin Granite with only one number separating them on the number plates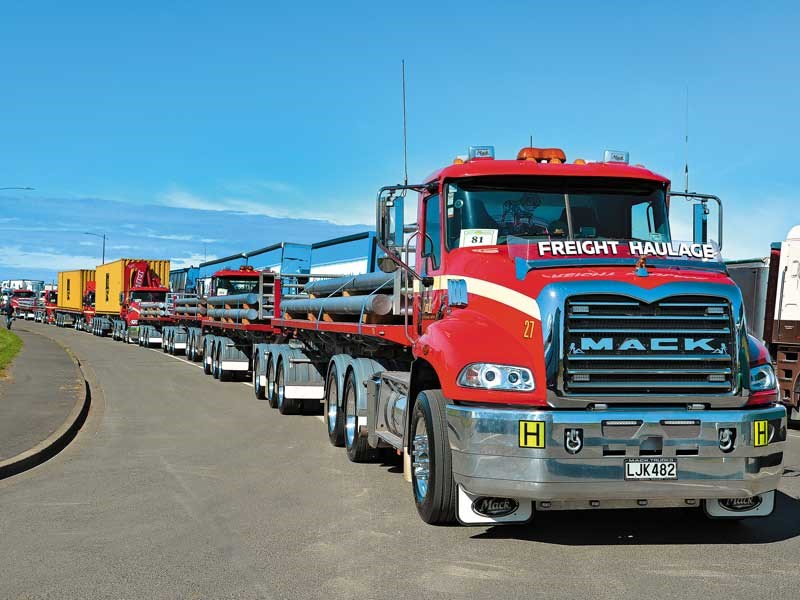 Freight Haulage is a long-time supporter of the Invercargill Truck Show. Pictured here is its impressive line-up at the 2018 event.

Deals on Wheels takes a look at how the Freight Haulage fleet has evolved to the present day
Last month we featured some Freight Haulage history from the early '80s into the 2000s, and this month, we take a look at how the fleet has evolved to the present day. Macks, Volvos, Hinos, and UDs continued with a presence in the fleet, however, the Freightliner brand made significant inroads during the mid-2000s with several Columbias and a sole Freightliner Argosy joining the ranks. A large portion of the workload was carting aluminium from the Tiwai Point smelter near Bluff and the light tare weights of the Freightliners made them an attractive option.
In recent years, Volvos and Macks have had the most ticks in the order book with FM models the favoured Swedish brand and Granites favoured from the bulldog stable. Two superb new Mack Granites entered the fleet in 2018 coupled to equally impressive new Transport Engineering Southland (TES) six Axle B-trains.
These twin high productivity units (HPMV) look particularly impressive when loaded with aluminium rounds from the nearby smelter. While being part of the HWR group of companies, Freight Haulage operates still as a standalone company from their base in Clifton from which the sharp fleet of red and cream trucks operate. 
Keep up to date in the industry by signing up to Deals on Wheels' free newsletter or liking us on Facebook.