Comment: Road users still getting a poor deal
---
Money in finally getting spent on transport infrastructure as the government sets out to forcibly change the modal balance across NZ's transport system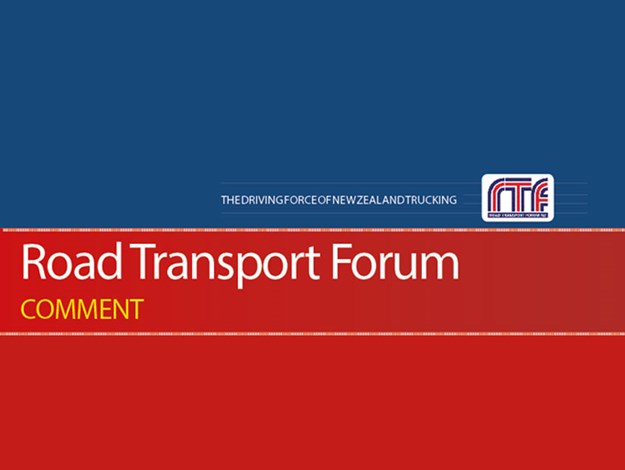 The government is finally spending some money on transport infrastructure and to say that it is all a bit underwhelming must be the understatement of the decade! For two years this government has sat on its hands and refused to invest in any new roads.
Driven by a narrow ideological view of the world that roads are at the root of much of the world's problems, along with a nostalgia for the glory days of New Zealand Rail, this government has set out to forcibly change the modal balance across New Zealand's transport system.
The reality for ministers, however, is that the world carries on regardless of their wishes and as New Zealand's population and economy continues to expand, the pressure on our roading system has only become more and more acute.
Of the $5.3 billion allocated specifically for roading, $2.2 billion is going to Auckland roads, including Penlink and an upgrade to Mill Road, while $3.5 billion is marked for roads outside Auckland. These include the Tauranga Northern Link and Otaki to north of Levin.
Disappointingly the South Island is almost entirely left out. Unfortunately, the critical East-West Link project also didn't make the cut. Designed to relieve congestion around the Onehunga-Penrose freight hub the East-West Link has been quietly shelved by this government and is unlikely to be progressed anytime soon.
The reality is that this is a political announcement based more around doing enough to win an election than it is to actually kick start a much-needed pipeline of road building. What we need are a suite of new roads, at least four lanes, and engineered properly for the conditions, reasonable open road speed limits and in consideration of both commercial and public use, and now is the time to do it.
New Zealand, with our relatively low debt levels, is in a fantastic position to borrow for such an investment and with interest rates so low, such borrowing will never again be so cheap. Fundamentally though, this government's real heart lies with rail.
A piece of legislation is currently making its way through Parliament that will use funding derived from road users to further subsidise KiwiRail. RTF has always vigorously opposed funding rail through the National Land Transport Fund.
Diverting road users' money to rail is not based on any economic or practical reality because despite this government's desire to control markets, customers decide which freight mode best suits them and they overwhelmingly choose the road. Apart from a few low-value, high-volume, non-time-sensitive products like coal, rail just cannot compete with the timeliness, efficiency and flexibility of road-based freight.
The government's determination to artificially prop up rail is symptomatic of the 'we know what's best for you' attitude that can at times overcome political parties on the left. Ultimately, all it will achieve will be a massive waste of taxpayer and road user funding. To encourage further debate on these issues in election year, RTF is in the middle of organising a political summit that will include transport spokespeople from all the major political parties.
The summit will take place at Te Papa on Tuesday 30 June and I'd encourage all those with an interest in our industry to save that date. A website with more information including registration details will be online within the next few weeks.
Finally, don't forget, if you are in the Christchurch area on 20 and 21 March the 2020 TMC Trailers Trucking Industry Show is being held at the Canterbury Agricultural Park. As well as the fantastic truck displays and the TR Group New Zealand Truck Driving Championships, there will also be a classic trucks showcase, and a gala dinner and awards night.
More information and tickets are available at www.truckingindustryshow.co.nz.
Keep up to date in the industry by signing up to Deals on Wheels' free newsletter or liking us on Facebook.