MyTrucking app taming the paper trail
---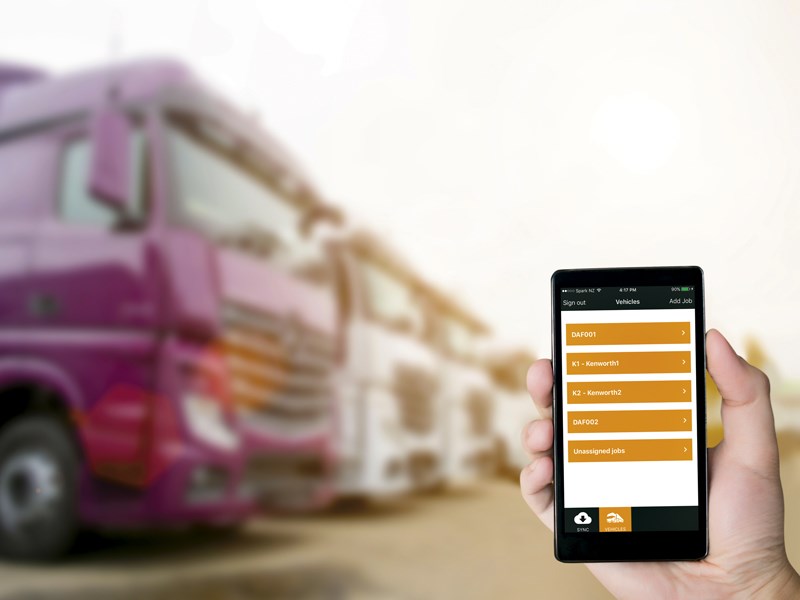 MyTrucking app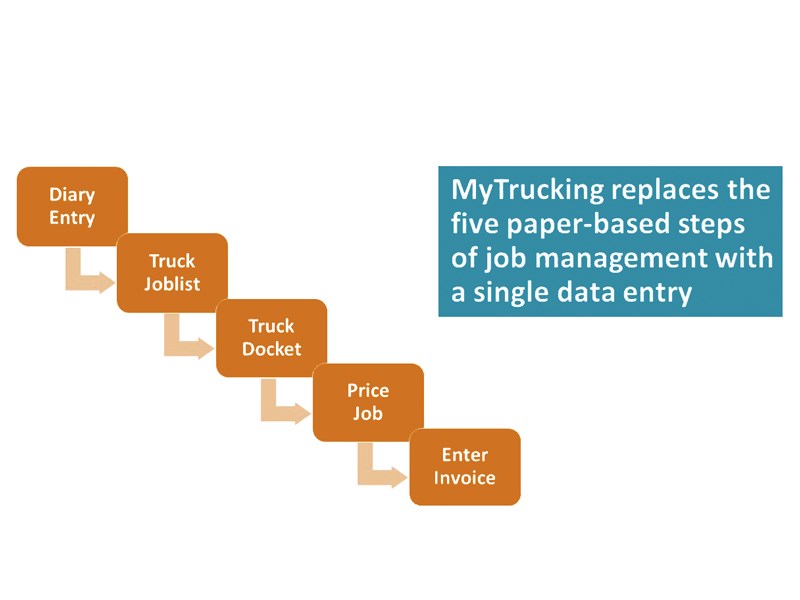 MyTrucking app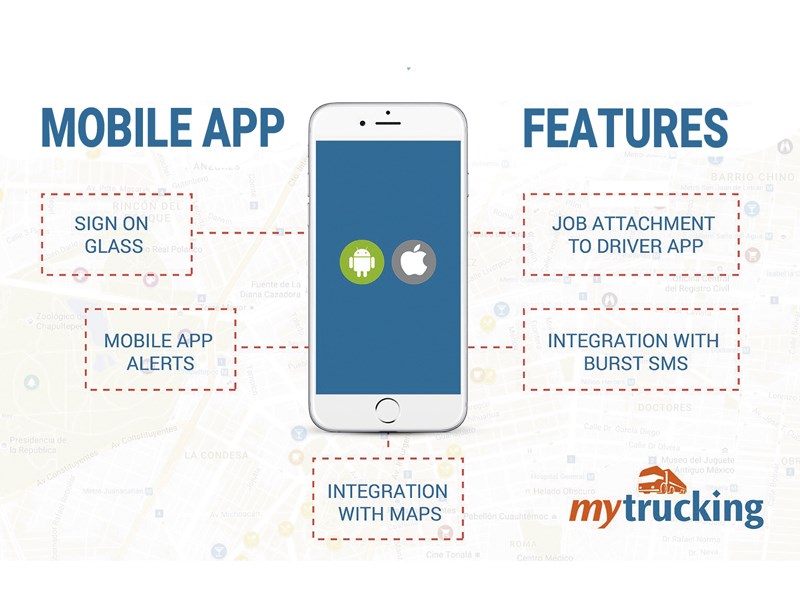 MyTrucking app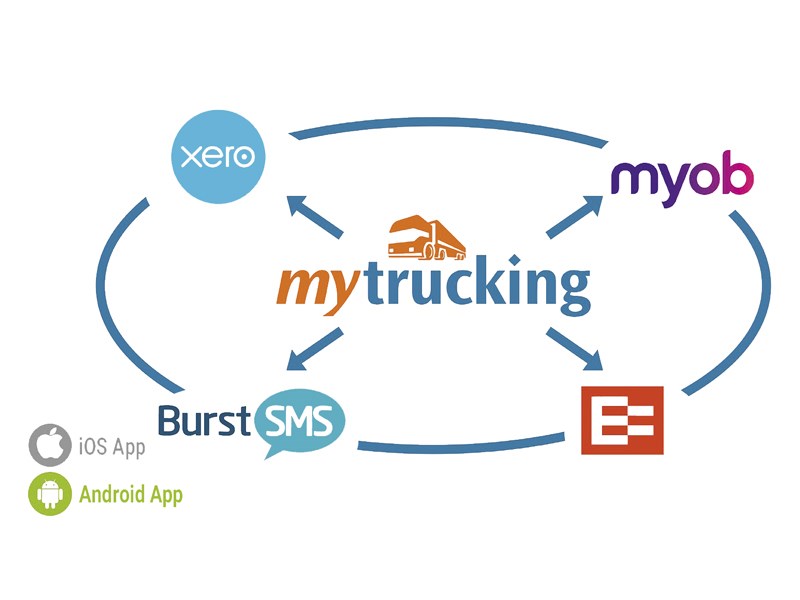 MyTrucking app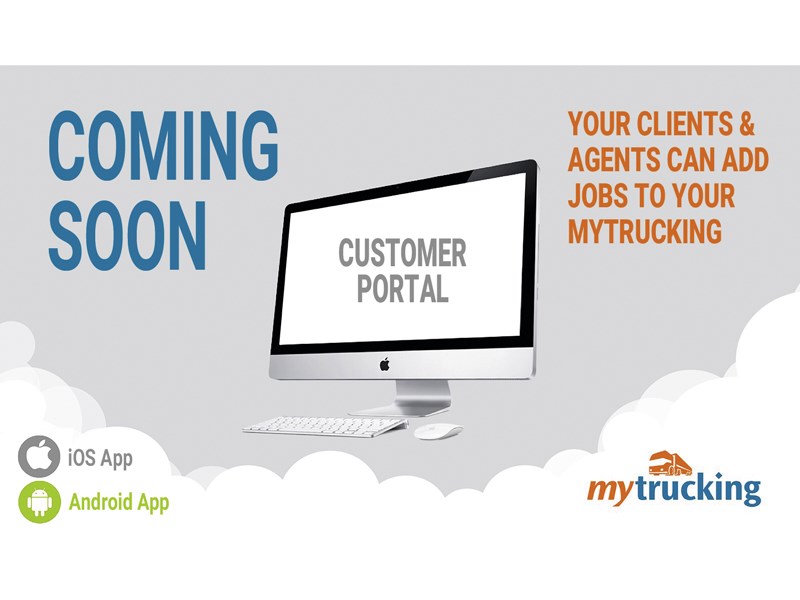 MyTrucking app

If you want to streamline paperwork then this Kiwi-made app could be just the thing for you
Many great business ideas evolve from a simple need. You know that old saying: 'Necessity is the mother of invention'? Such was the case with MyTrucking, launched by Carterton farmers and stock feed business owners, Sara and Sam Orsborn.
When a friend who bought a trucking company approached Sam to help devise a database to streamline his paperwork, Sam, who is a bit of a whizz with these things, got out his whiteboard and drew up a plan.
A basic Access database with a monthly payable fee was created. Not surprisingly, other mates in the industry soon heard about it and wanted in on the action. One thing led to another and a more sophisticated and scalable version was developed.
Taking it to another level
Sam's wife Sara tells the story. "We did some research and found there was no simple transport management system for small to medium operators," Sara says. "Those already out there were quite complex or expensive and weren't what we had in mind. So in 2015, we engaged a local developer to take MyTrucking to another level and put it in the Cloud.
Since then, it has really taken off and has spread mostly through word of mouth. Now, MyTrucking is an integrated partner with Xero/MYOB Accounting software and we've got around 300 companies across Australasia that use it." In the beginning, the Orsborns ran their business from the kitchen table.
But now they've renovated a house on the farm as their headquarters and employ a team of 12: five developers, five support people, an admin person, and they've just taken on a general manager, Gabor Szikszai, another Carterton local, who has spent 20 years managing teams and creating products in the tech sector.
More recently, he was responsible for the team of 35 that build the Trade Me marketplace experience. In a few short years, MyTrucking has received accolades for their business. In 2016, they were nominated as a Wellington Regional Finalist for the Rising Star section in Deloitte Fast 50 awards.
In 2015, they were finalists in the Discovering Gold category of the Wellington Gold Awards, which celebrates business excellence and enterprise. That's impressive considering the app only kicked off in 2015. 
How it works
Drivers use the MyTrucking app on their mobile phone; it works on both Apple and Android.
"They'll know the night before, or first thing in the morning, what their jobs are for the day. Once the job is accepted, the load is itemised, completed, and then uploaded back to HQ for invoicing. It's ​as ​simple as that. Not a pen or piece of paper in sight," Sara says.
"Also with the mobile app, with a recent feature called sign-on-glass, their customers can sign for proof of delivery with time of delivery or pick-up noted. If there's a change in the job or a new job added, drivers receive an alert straightaway in real-time so they know instantly what's happening for the day without all the phone calls.
"Customers can easily sign up for a free trial by just providing us a few contact details; we set it up and they're away in minutes. If they need support, we talk them through it online. It's a cost-effective programme with no set-up costs and no training required. The key thing is it's simple and has been designed with truckers and dispatchers in mind. MyTrucking is also integrated with GPS tracking services such as EROAD."
Future plans
"We thought we'd develop the programme and that would be it. But we have a long list of really useful and valuable features we want to provide to our users to make things even easier for them," Sara says. 
"Currently, we're building a customer portal, which means our customers' clients can log jobs for themselves, therefore, making it easier and reducing errors. Lots of these companies are run by so much paper so we can save on that and make the day to day operation more efficient."
Sara and Sam credit the support they receive from those around them for being a vital element in the success of MyTrucking. "Having such a great team has enabled us to develop. Our customers have allowed us to grow to where we are, so we are incredibly grateful to have them as well," they say.
What trucking businesses are saying?
From the feedback seen on their website mytrucking.com, trucking businesses are loving it.
Here are a few of them: Heikell Transport in Whakatane runs 20 livestock trucks and three fertiliser spreaders.
Before: Multiple diaries and duplicating work, difficult to grow and manage extra load and complexity, information and billing lost or errors.
After: Automated, integrated systems reduce input, error and paperwork, information and billing always accurate, focused on service delivery. McAuley's Transport Ltd of Masterton run general freight, containers, logs, and everything and anything but livestock.
Before: Spreadsheets, text message to drivers, manual paper of drivers returning paperwork.
After: Getting jobs to our drivers is a breeze, drivers' days can be planned in advance, reportable data that means our billing is under control. Mangonui Haulage—livestock, concrete, and bulk haulage
Before: Complicated diary, too much paper, risk of losing information, and not billing for work done.
After: Reduced data input, errors and paperwork, easier and faster job management, greater visibility of job progress. Walker Brothers Bulk Transport, Bulk Transport, New Plymouth
Before: Multiple systems requiring repeated input, duplicated information handling, risk of errors.
After: Much reduced data input and paperwork, information and billing always accurate, comprehensive reporting allows effective information analysis.
About the Orsborns
​​Aside from MyTrucking and their involvement on the family farm, the Orsborns are involved with other agricultural businesses. Sam, who was formerly a farm consultant, runs a stock feed business, Sharpes Stockfeed, and Sara has worked in sales and marketing for meat companies (Ovation/Bernard Matthews and Richmond Meat Company).
She is also currently sales and marketing manager for their family business Sharpes Stockfeed. "Like a lot of small transport companies, we're also a New Zealand-owned, family business. We like to get out and about and meet our customers and we've got a great team that supports us in office."
Source: additional information from mytrucking.com  
Find more trucks for sale in NZ
Keep up to date in the industry by signing up to Deals on Wheels' free newsletter or liking us on Facebook.