Comment: Advocating for a better future for NZ transport
---
The political process can at times be a frustrating experience to engage with and often feels as though you're banging your head against a brick wall
However, now and again, the process actually seems to work and gives you hope that good outcomes are possible if the right argument is made in the right way.
RTF's advocacy has resulted in a couple of good results recently that we hope will make life easier for transport operators in the future.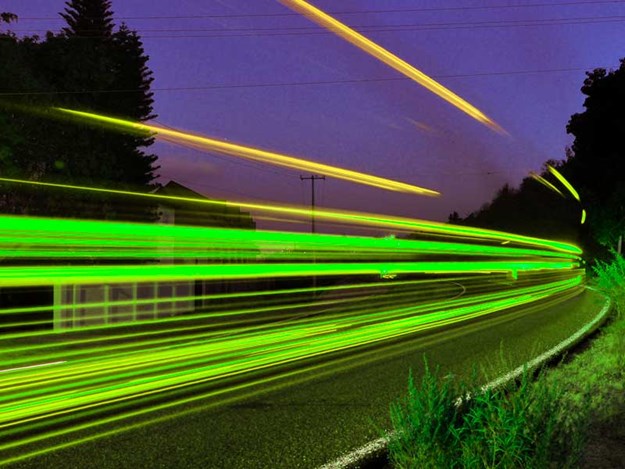 Firstly, we have managed to convince the Government, through the recommendations of the Primary Production Select Committee, to exempt transporters from liability under the new NAIT Bill for moving untagged animals if certain criteria are met.
The original Bill proposed rules that would have made it an offence for transporters to carry untagged animals and included high-cost penalties for operators who knowingly or unknowingly did so.
The Select Committee, and subsequently the Government, accepted RTF and the National Livestock Transport & Safety Group's argument that transport operators should not be subject to the same strict liability threshold as persons in day-to-day charge of a NAIT animal (PICAs).
"A transport operator or drover would be exempt from liability if they had obtained a declaration from the PICA stating that the animal or animals were correctly tagged, and had been correctly identified and registered in the system. The liability would be waived when the transport operator or drover carried this declaration (either physically or electronically) with them at all times during transit," The Committee's report stated.
It certainly helped that Federated Farmers and Dairy NZ supported our position with Feds spokesman Miles Anderson telling the committee that they see no value in transporters having to become policemen and that unnecessarily adding transporters to NAIT will make the system even more complicated than it already is.
The August meetings held around the country by Don Wilson, chair of the NLTSG and accompanied by RTF's Mark Ngatuere, were also an excellent way to demonstrate how united the industry is on this issue. It would have been a brave government to ignore such advocacy.
RTF and the NLTSG will now engage with MPI and attempt to have the necessary declaration placed on the animal status declaration (ASD).
In another significant win for the industry, RTF has succeeded in convincing the Government to address the issue of unfair contract terms, particularly those that result in the form of unilateral deferred payments (UDP).
UDP has been used by some large corporates to extend payment times to their suppliers to 60 or even 90 days. This is an insidious and blatantly unfair practice that puts a lot of pressure on smaller businesses that require regular cashflow to pay wages, maintain equipment, and upgrade machinery.
The Government has announced its intention to introduce specific legislative provisions to extend protections against unfair contract terms in standard form consumer contracts to apply to business-to-business contracts with a value below $250,000.
As usual, you don't always get everything you wish for and despite RTF warning the Government not to, it has been announced that there will be an attempt to prohibit 'unconscionable conduct' within the same legislation. Unconscionable conduct applies where courts consider it unfair or 'against good conscience' to allow a party to enforce its contractual rights against another party deemed to be in a weaker position.
RTF does not believe legislating against this will be effective or enforceable. We also don't believe small-to-medium businesses, who the Government are trying to protect,
will even have the necessary legal resources to pursue an unconscionable conduct case.
Nevertheless, RTF looks forward to the Bill hitting the floor of Parliament in early 2020 and our advocacy will continue as it goes through the legislative process. 
Keep up to date in the industry by signing up to Deals on Wheels' free newsletter or liking us on Facebook.