Old School trucks: Opzeeland Transport
---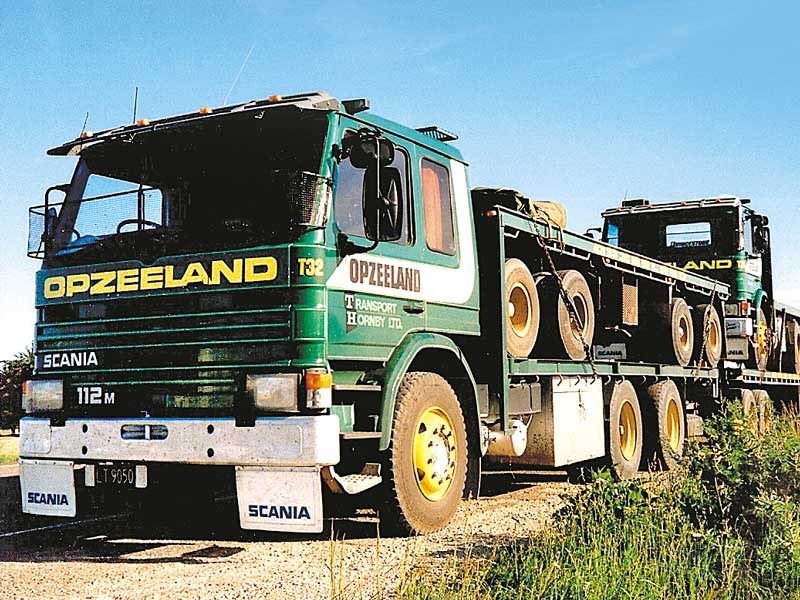 Back in the '80s when backloading was scarce, Opzeeland Transport would often piggyback their units home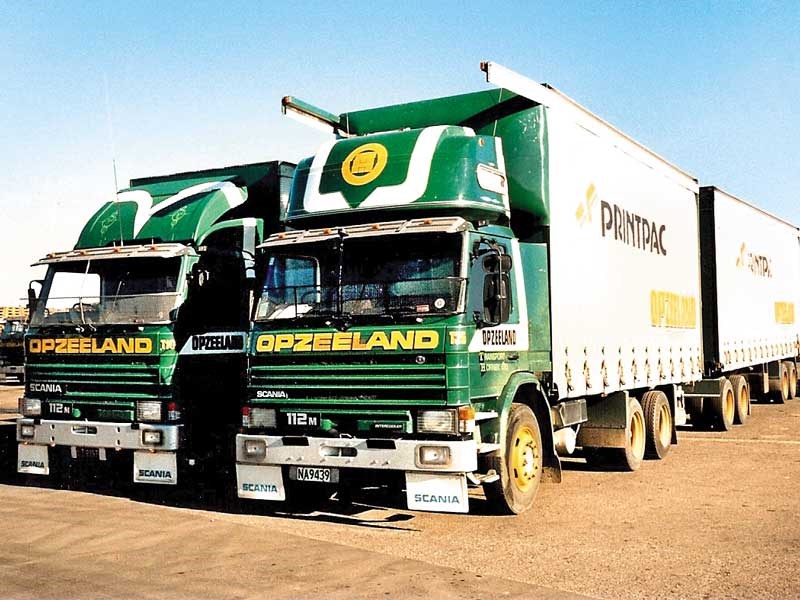 A pair of 112M Scanias; the one on the right with the European-influenced sleeper pod mounted on the cab roof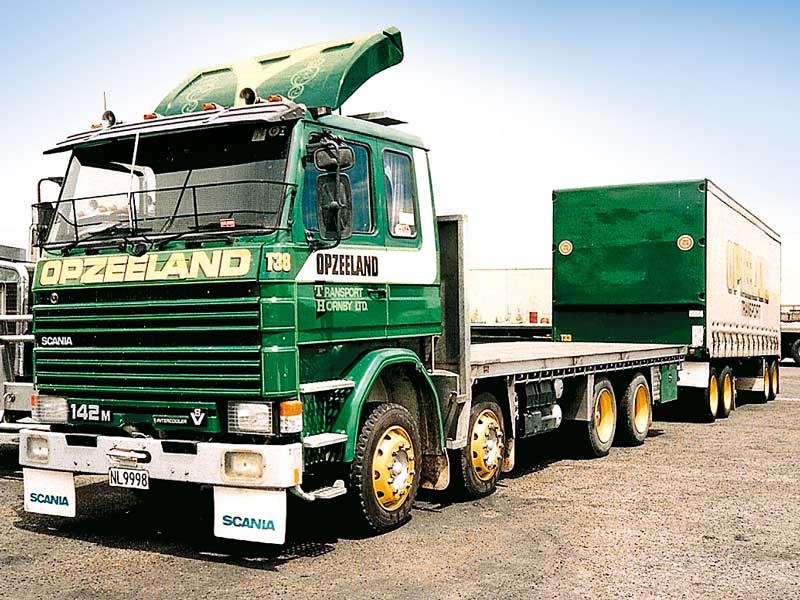 The first V8 and high cab Scania in the fleet was this 142m truck and trailer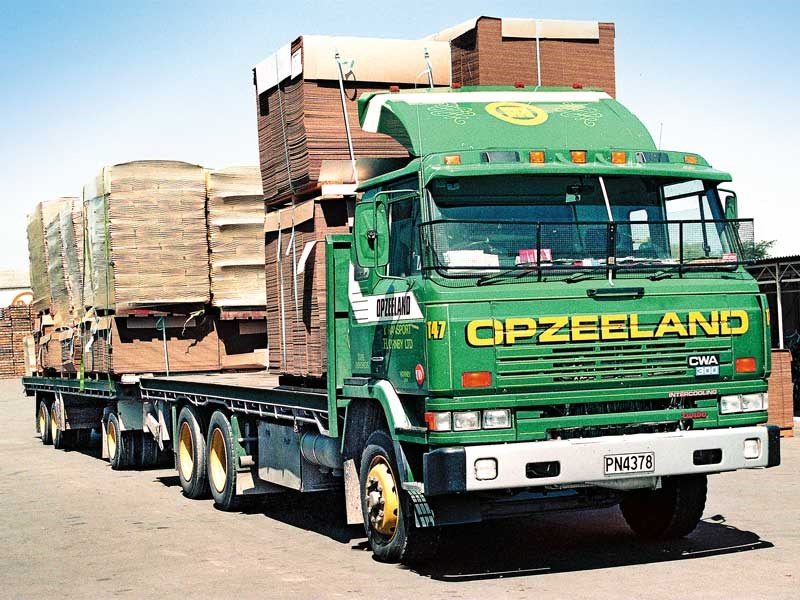 A CWA300 Nissan Diesel set up as a 6x2 single-drive truck, which was not a common linehaul configuration back in the early '90s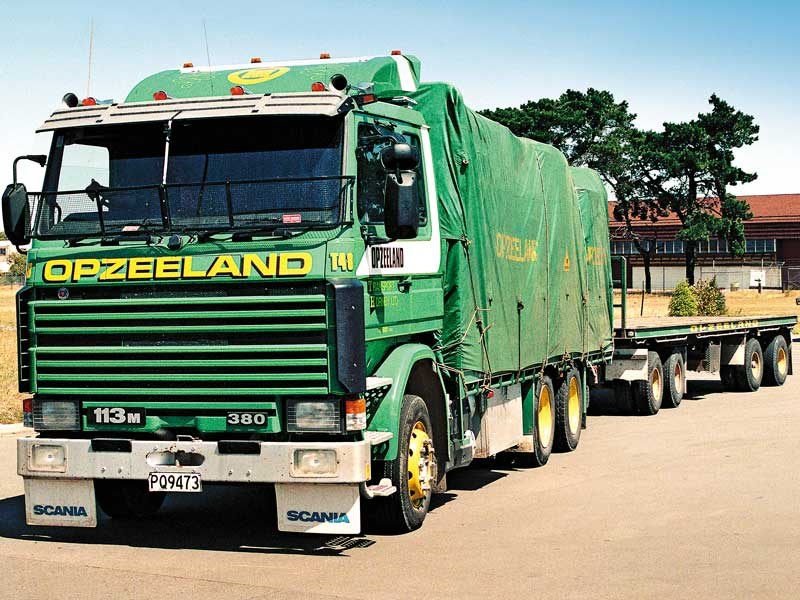 A 113m Scania back when tarps were still commonplace in the fleet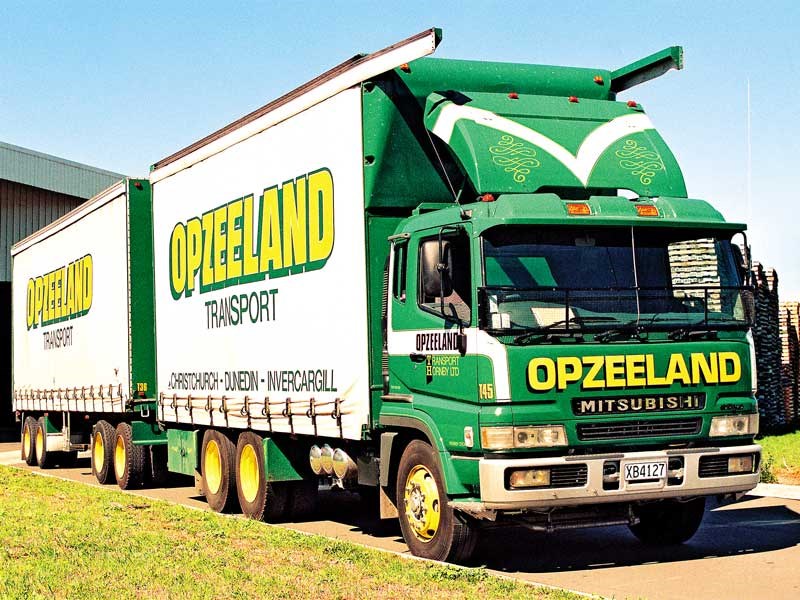 Mitsubishis also found their way into the Opzeeland brand over the years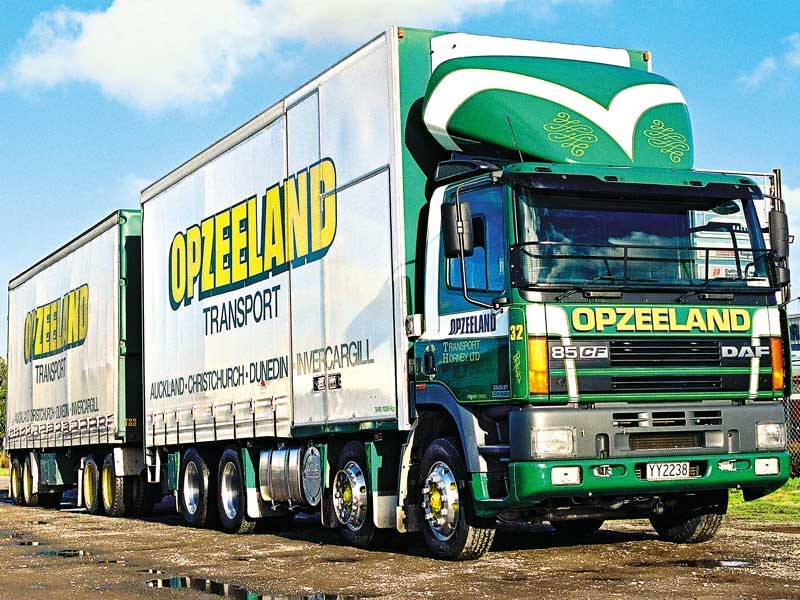 The DAF brand was introduced into the fleet in the '90s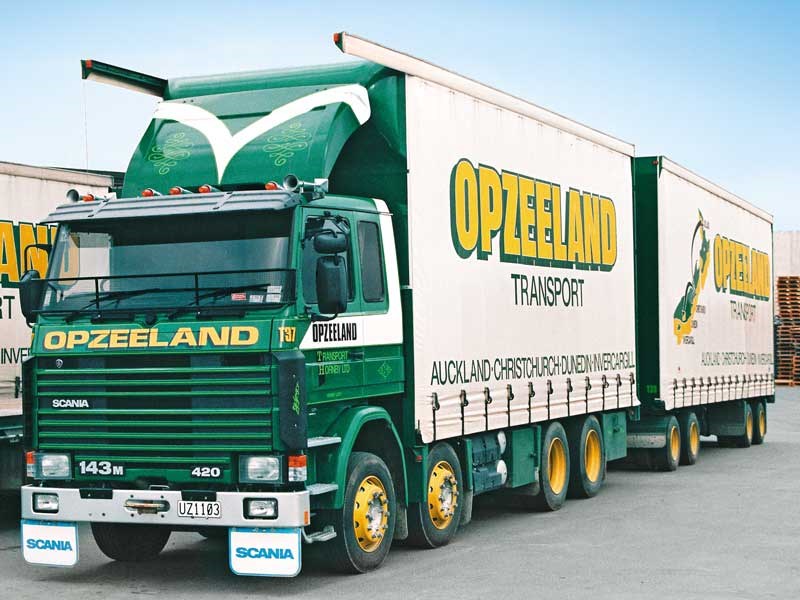 However, Scania still dominated the green, white, and gold livery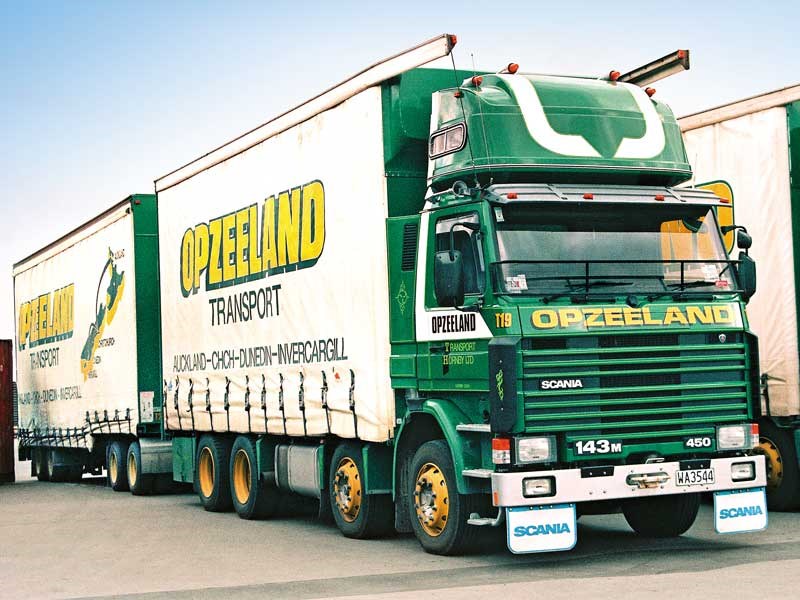 This 143m Scania inherited the roof-mounted sleeper pod from one of the earlier models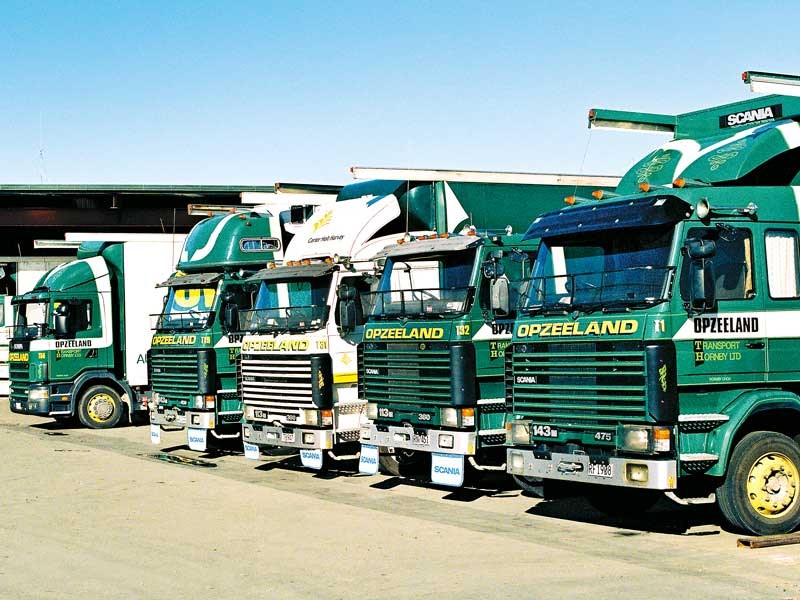 A partial fleet line-up back in 1999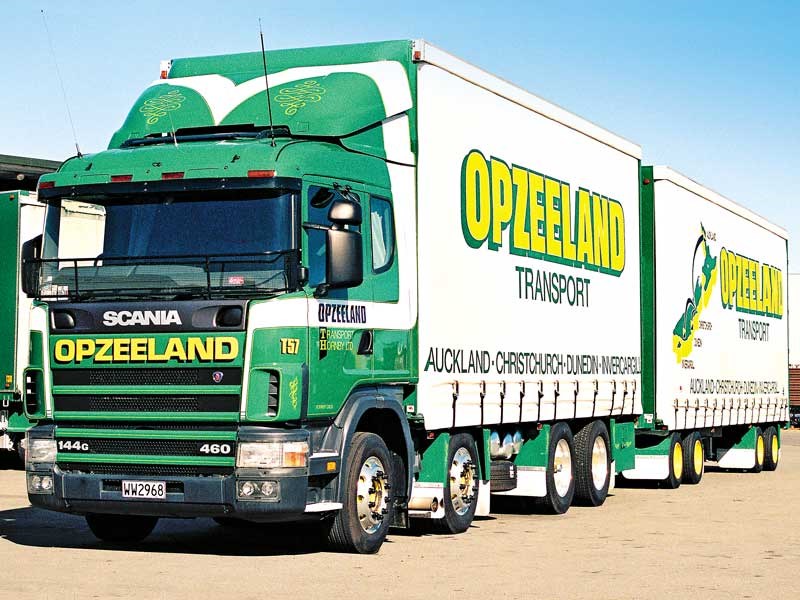 The late '90s saw the introduction of the Series 4 Scanias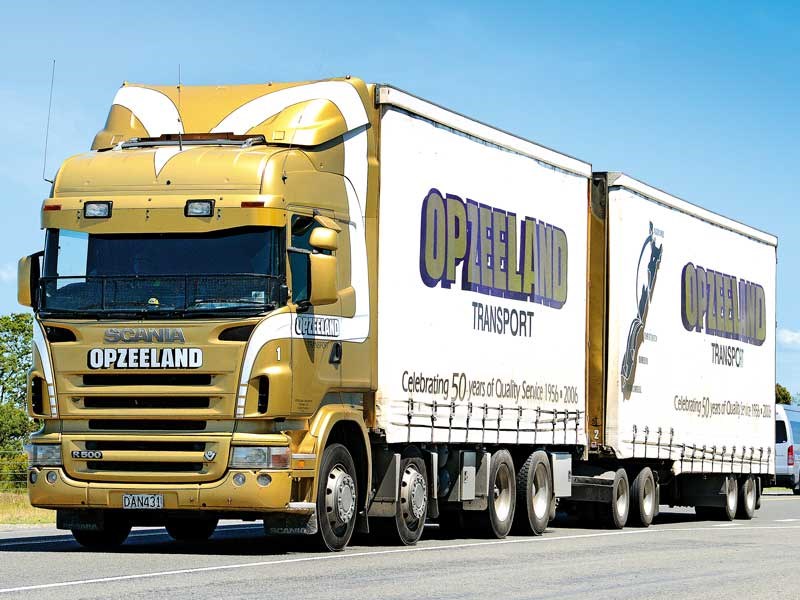 In 2006, two trucks received an impressive gold and white anniversary livery to celebrate 50 years in business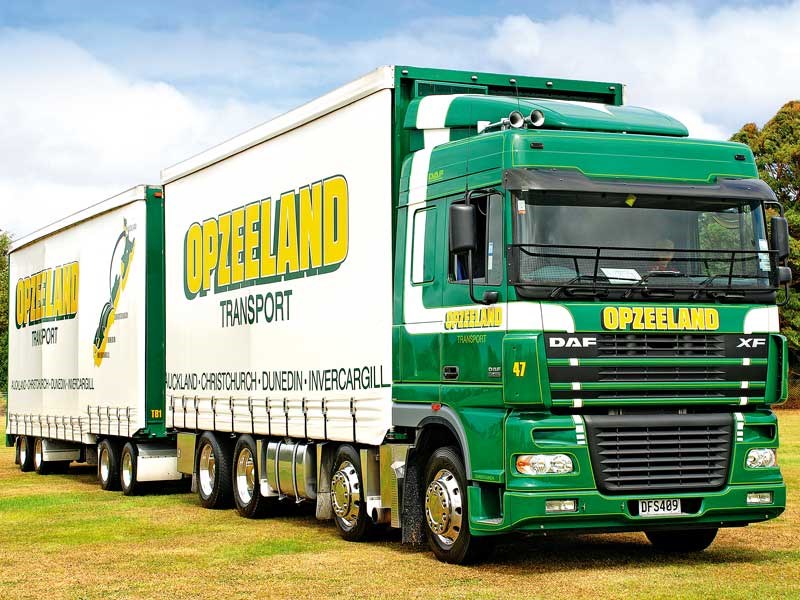 DAF has maintained a presence in the fleet with both 95XF and 85CF models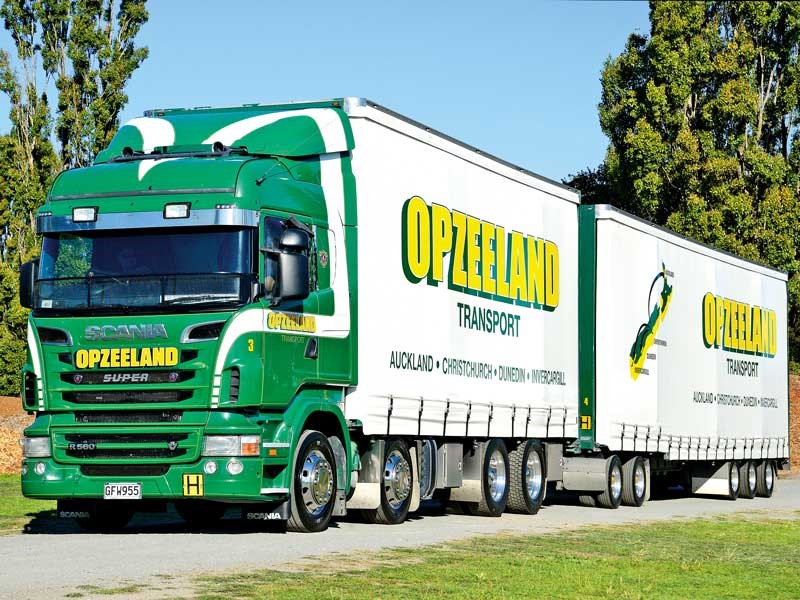 Scania remains the favoured brand and suits the professional Opzeeland image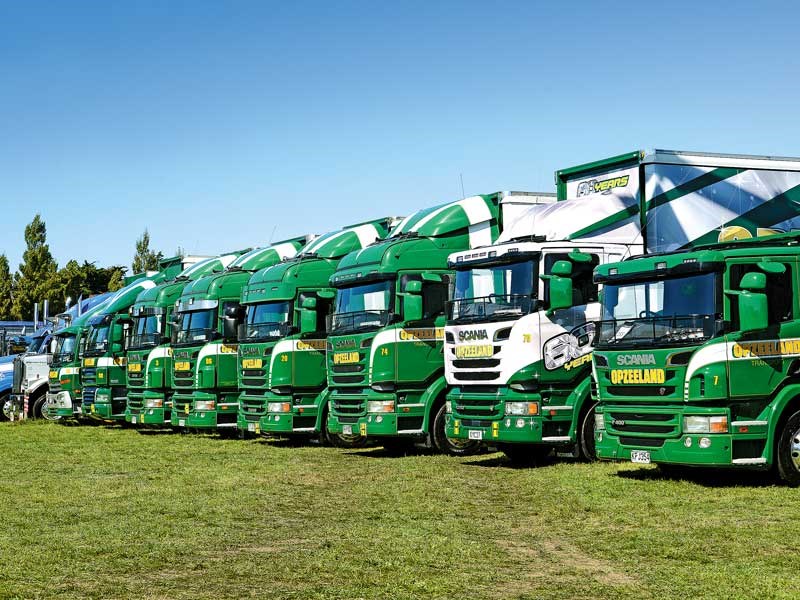 An impressive line-up of Opzeeland trucks at the 2018 Christchurch Truck Show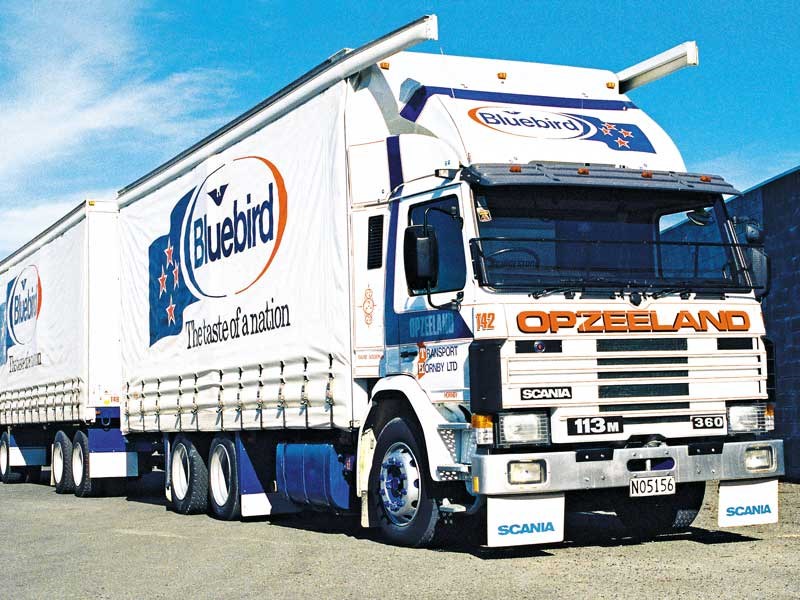 No prizes for guessing who the customer was that this truck worked for. This 113M Scania was a real head-turner in Bluebird livery.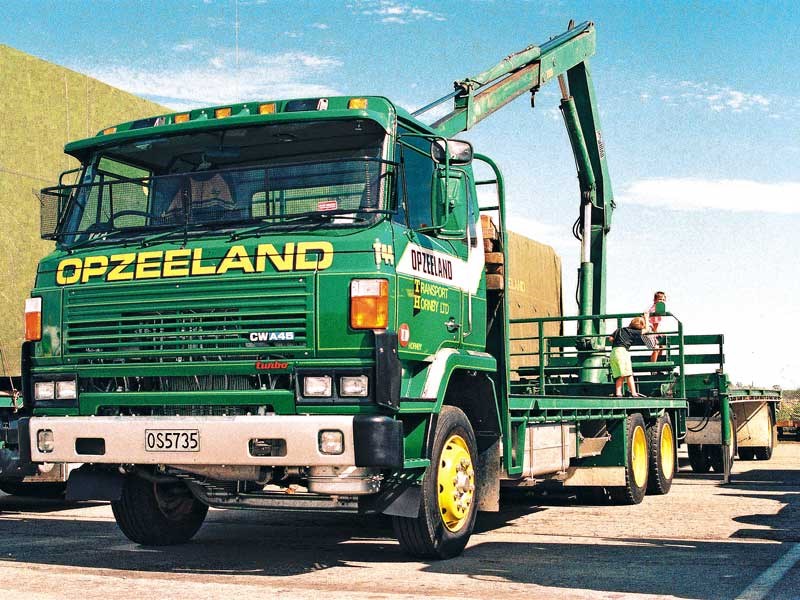 Scanias didn't have it all their own way in the fleet back in the early '90s, as this Nissan Diesel CWA 45 Crane truck attested to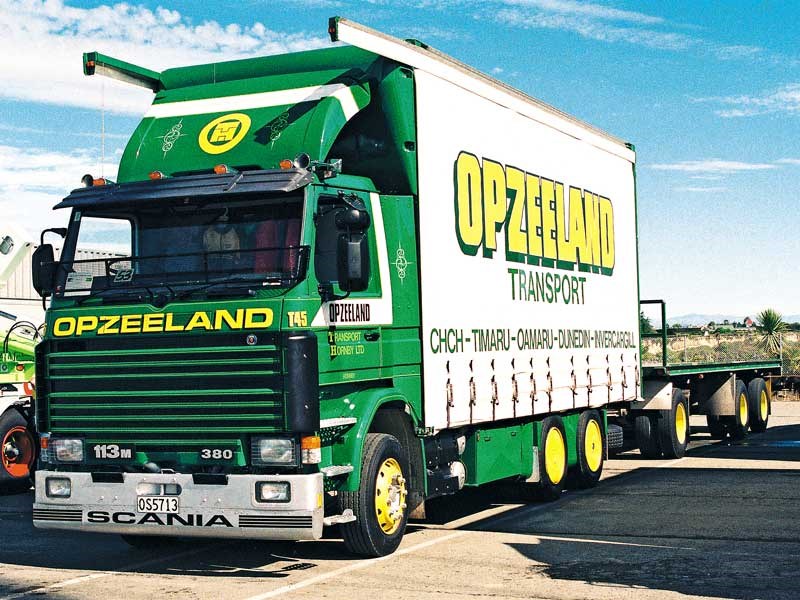 Opzeeland's always been known for their innovation, including extended curtainsider rails to enable the curtains to be opened clear of the truck body for ease of loading and unloading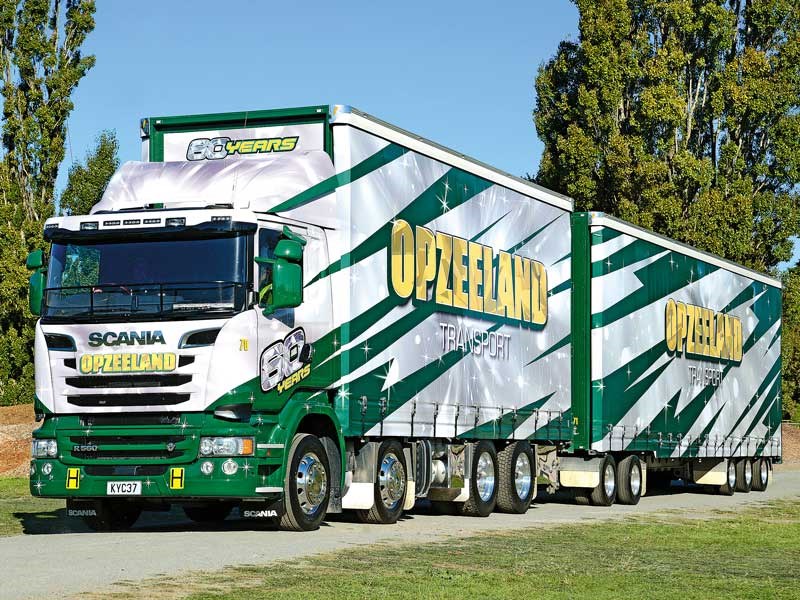 This R560 Scania was commissioned to celebrate 60 years of Opzeeland Transport and received this stunning, head-turning livery

A look back at the Opzeeland Transport fleet that can trace its roots back to 1956
Corr and Helen Van Opzeeland formed Hornby Coal and Carrying, which was later renamed Opzeeland Transport in 1964.
When I began photographing Opzeeland trucks back in the mid-80s as a 13-year-old, some serious legwork was required to get the trucks in front of the camera lens. I lived on the east side of town and the Opzeeland yard was in Hornby on the southwest side.
During school holidays, this meant a round trip of just under 40km, all done on the 10-speed bicycle. Back then, and to this day, the Scania Brand had been the dominant force in the Opzeeland fleet, although, other brands, including Nissan Diesel, Mitsubishi, and DAF, have also worn the clean and professional dark green, white, and yellow livery.
The company had long been known for having innovative ideas and I remember back in the '80s when two flat deck truck and trailers would head into the deep south with loads of packaging, and as back loading was scarce at the time once unloaded, one of the units would be loaded on to the other and would be piggybacked, back to Christchurch with both drivers sharing the driving duties of the road-going truck.
Opzeeland was the first transport company in New Zealand to introduce 15-inch wheels on long-distance work and still uses them today throughout their trailer fleet. When curtainsiders were introduced, the curtain rails were extended past the truck body to enable the curtain to be opened clear of the body for ease of loading and unloading.
There were other interesting initiatives as well, including the use of 6x2 single-drive trucks on linehaul runs when 6x4 double drive units were the norm and European roof-mounted sleeper pods on several units were maximum cubic capacity was required.
Opzeeland Transport's head office and depot remain in Christchurch, with other branches in Dunedin and Auckland. The fleet numbers more than 40 trucks, which can be seen travelling the length and breadth of both Islands. 
Find more trucks for sale in NZ
Keep up to date in the industry by signing up to Deals on Wheels' free newsletter or liking us on Facebook.