Book reviews: November 2019
---
The Deals on Wheels team reviews some of the latest titles to hit the bookshelves
Rottenomics
Peter Dyer
Bateman Publishing
$39.99
Reviewed by Steve Atkinson
4/5 stars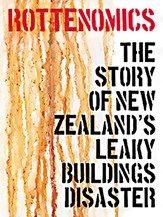 So, before reading this, I thought the leaky buildings issue (or disaster as the author somewhat dramatically puts it) was due to flunkies not putting buildings together right, inspections not being carried out correctly, and a stupid decision to allow non-treated timber be used for framing.
Turns out, after reading this in-depth investigation, I was mostly right, although, the problem goes back way further than the 1980s when Miami Vice influenced stucco-styled pads were first being constructed. The author puts forward opinions that things such as the demise of government departments such as the Ministry of Works, NZ Railways, and other large state-owned employers contributed to a lessening of properly-trained tradespeople.
Factors such as these combined with the privatisation of regulatory services, along with self-regulation by the building industry all contributed to the estimated 67 billion dollar problem. As I see it turns out, greed was the main contributor. Now, who would have thought?
This Storm
James Elroy
Penguin Random House
$38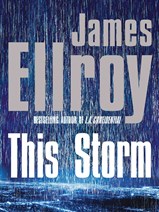 Reviewed by Steve Atkinson
3/5 stars
If you haven't read anything from James Elroy before, then you're in for a treat—or perhaps a headache. Set in 1942, it follows police sergeant Dudley Smith (and closet Nazi) as he tracks down a sicko wannabe vampire.
However, the story is way deeper, or perhaps the term could be crazier than that as numerous other mucked-up characters get involved, while us as the reader attempt to decipher the 1940's styled slang and cryptic leads often delivered in sentences of just a few words.
There are rackets, beatings, and more gristle than grandma's overcooked beef casserole. So, if you want an old-styled read that has been packaged for a new-style hard-to-shock reader, then this could just be what you're after. It's a gas.
The Family Upstairs
Lisa Jewell
Penguin Random House
$37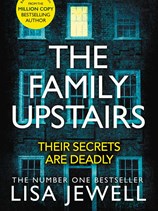 Reviewed by Matt Budler
5/5 stars
This book was not the movie-style action packed thriller that I expected from the ominous cover and chilling blurb. It was a little like reading the case file of a crime; you know that someone gets killed, but that little voice inside your head really wants to know who did it and why it all happened.
Although, I thought some of the writing was stilted and erratic, within the pages were the marks of a great mystery novel: multiple storylines, an eerie house, a curious inheritance, whispers of a cult, and hints of murder, but, most importantly, one present-day storyline is told by a character who starts out so normal and relatable that she might as well be Jill from accounts.
Keep up to date in the industry by signing up to Deals on Wheels' free newsletter or liking us on Facebook.