Comment: Managing tightening business credit
---
With lending interest rates in NZ at a 60-year low, here are a few tips on how to ensure your business can be financially viable
Lending interest rates in New Zealand are now at a 60-year low. Most major banks are now offering fixed mortgage rates less than four percent, some as low as 3.55%. While this is great for reducing your interest costs, it hasn't necessarily made access to credit for your business easier.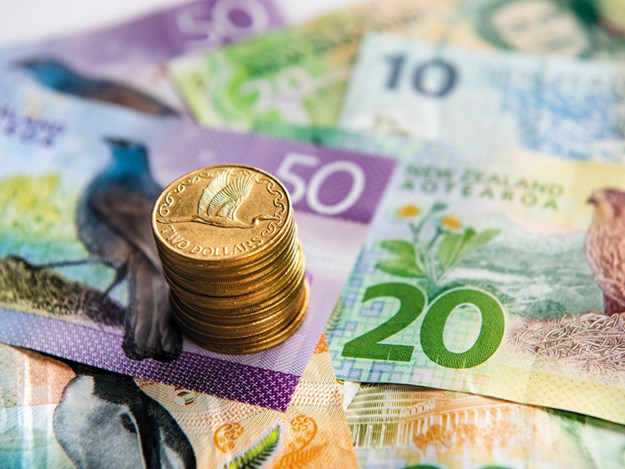 There are several factors driving this, including concerns about the global economy. Are we heading into another economic recession? Contributing is a proposal by the New Zealand Reserve Bank to require banks to have higher capital reserves. The proposal could require the New Zealand banking sector to raise more than an additional $20 billion in capital to comply with the requirements.
Recent moves by lending institutions have seen a tightening of credit requirements for lending to businesses, where the focus has now shifted from quantity to quality. Getting 100% finance for capital assets is still achievable, but lending institutions are going to want more surety around your ability to service your financial commitments.
Being able to provide lending institutions with a good understanding of your business and the environment in which it operates will help you to access appropriate funding for your business.
Here are some of the things that a lending institution may consider:
Your business plans. What is the big picture for your business, where it is at present, where do you want to go, and how you are going to get there?
Business cash flow projection, showing projected income versus expenses, and projected profit.
Supporting information such as a NZ Trucking Association Business Cost Model. This is a well-respected document that helps support your funding application. Based on years of industry knowledge.
Previous financial accounts for established businesses.
Your credit rating, both personal and business.
Age of your business. New businesses or businesses less than one-year-old maybe subject to greater security or a higher interest margin.
Personal debt to credit ratio. What are your other commitments?
Potential collateral security if required.
Your ongoing funding requirements.
Being successful in business requires discipline, good organisation, and planning. The following are a few suggestions that will keep your business on the road to success.
Regularly review your financial position. Take time out to sit down and review your current financial situation and prepare a simple Statement of Position. The sooner, the better. This should include all aspects of your business and personal income, expenses, assets, and liabilities.
Seek professional advice. Have you got a trusted business mentor you can call on? NZ Trucking Association can help. We regularly review transport businesses on behalf of our members and can provide good common-sense advice based on our industry knowledge.
Regularly review your debt structure. Is your personal and business debt structured in the most cost-effective manner? All your loans need to be reviewed to make sure that they are appropriate. Check out the interest costs, the terms, and the payment structures.
Restructuring your loans could well be an extremely worthwhile exercise that could save you thousands of dollars over the term of your loans. Review your business plans. Put everything on the table and prioritise your goals, big and small. Look at where you want to be in 6–12 months, three years, or even five years or longer.
Understand your true costs. Many trucking businesses have never fully reviewed their true operating costs to understand if they are working profitably or not. If you would like help to work out your business costs, then give us a call on 0800 338 338. NZ Trucking Association can put your business costs through their industry-recognised cost model facility. Our cost model is benchmarked against similar businesses to yours and can arm you with the knowledge to be successful.
Stay in touch with your cash flow. This means you need to invoice and collect for every job you do. You need to know where your money is coming from, making sure that you are being paid regular and on time. Make sure your customers are paying on time.
You're not a bank that is giving free credit for 60–90 days or more. If you have clients who are regularly late with their payments, then cut them loose and let someone else do their work, as you are not making any money out of them.
How productive are your employees? Installing modern GPS systems that track driver behaviour are a key business tool. With correct training and monitoring, businesses can see significant benefits, including improved safety and compliance outcomes with a reduction in over speed occurrences, harsh braking and cornering, reduced fuel consumption, repairs and maintenance, and increased tyre life. Driver schedules can be monitored in real time, enabling better productivity outcomes. Comparisons between drivers on similar tasks are easier with this technology.
Are there any opportunities to create any extra income? Look for opportunities to add value to the work you are doing for your existing customer base. If you are delivering a couple of pallets to a store, they may be happy to pay a higher rate to have it broken down and wheeled into a storeroom. Look for opportunities to backload product for existing customers, as you're going there anyway, you will be able to offer a competitive price.
Look at ways to cut your costs. For your business to survive, you need to be quite ruthless in cutting costs. Sometimes it's better to focus on the larger costs rather than the smaller ones as it can be much more effective. Can you find a cheaper place to rent? Use an older or smaller vehicle? Selling off underutilised assets can be an option.
If you're not already enjoying substantial discounts on business expenses, including fuel, tyres, and insurance, then call NZ Trucking Association, as our members enjoy substantial cost savings due to our collective purchasing power.
You need to regularly review your financial position to make sure you're not joining the list of businesses that didn't make it as a long-term viable business. Waiting until your accountant has completed your annual tax return is not the time to find out that you're not financially viable.
Keep up to date in the industry by signing up to Deals on Wheels' free newsletter or liking us on Facebook.