New music and technology releases in September 2019
---
Deals on Wheels brings the latest in music and technology for September 2019
Volti Audio Rival Loudspeakers
$34,000
The problem with a lot of audiophile loudspeakers is that they look kind of twee. You know: slim, tall columns with many variations in placement of drivers and tweeters, but their visual form doesn't necessarily convince that they're capable of rocking out or producing much in the way of earth-shaking bass.
American company Volti Audio do things a little differently and now, with their Rival speakers, they've become much more affordable (comparatively speaking). Unlike most loudspeakers, the Volti Audio Rival is horn-loaded.
When done badly, a horn speaker can rattle your fillings in a bad way, but when done right, they fill a room with exciting sound the way few speakers can. These full-spectrum beauts also feature a massive 15-inch driver (the frequency response of the speakers is listed as 32Hz to 20Khz) that really means business!
As you can see, they're attractively wood-grained blocks that give a room a much more rootsy, organic feel than stereotypically thin obelisks.
Note: the price is a guide only, as they're custom-made for each purchaser with many possible variations/tweaks.
parmentersound.com
PrimaLuna Evo Amplifiers
Up to $6999
There's a lot to be said for a signature look that only mutates slowly over the years. The latest line of PrimaLuna power and preamps—Evo for evolution—look much like the previous Premium Dialogue series but as they say, it's what's under the hood that counts.
This Dutch company is on the warpath against amplifier manufacturers who make big but light boxes with hardly anything inside them and still charge a mint. Their mission is to make the finest-sounding tube amps around but get them to market at a fraction of the price most brands would charge.
Take the Evo 400 preamplifier, for instance. It weighs a hefty 24kg and is packed with the finest-quality componentry, including six mu-metal shielded transformers for its balanced inputs and outputs, made-in-Japan Takman resistors, and motorised Alps Blue Velvet potentiometer, and lots of fat, Swiss-made DuRoch tinfoil caps.
And as a bonus, it's got a high-quality headphone amp. Whether choosing a preamp to boost the sonics of an existing system or opting for one of PrimaLuna's famously fabulous integrated amps, it's a no-brainer for anyone wanting to step into the world of the audiophile without taking a second mortgage on the house.
pqimports.co.nz
TechDAS Air Force Zero Turntable
US$570,000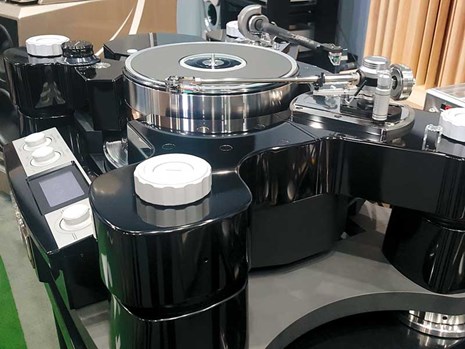 Hideaki Nishikawa is a Japanese engineer legendary for his prowess in the high-end audio world, but his latest creation, the TechDAS Air Force Zero Turntable, takes the cake.
Revealed in April and going into production in September (but probably never making its way to New Zealand, for obvious reasons), Nishikawa's latest creation is equal measures audacious, groundbreaking, and preposterous. I mean, just look at this beast!
Weighing a spine-crushing 350kg, this monstrosity apparently sounds amazing—and so it should! Claiming to have attained the pinnacle of audio reproduction, the Air Force Zero has a platter featuring many different layers, all of which float in an air bearing, meaning that the vinyl floats on a layer of air, which isolates it from vibrations.
Hilariously po-faced YouTube demonstrations feature serious men agape at the platter's ability to "suck" the vinyl down on the platter with a vacuum-like action. But for all of us who could never afford it and regard the turntable as an unnecessary aberration, it might be worth taking note of the fact that its innovations will inevitably, over time, drift down to substantially more reasonably priced turntables.
techdas.jp
Fraser/Leamy/Johnstone—Panthalassa
My older friends are always complaining that there's nothing new and interesting and really different being released, but it's just not true.
If you want different, try this for size: Panthalassa is a spooky and mysterious and largely ambient album by Al Fraser (nga taonga puoro), Neil Johnstone (soundscapes), and Sam Leamy (guitar textures), which uses NIWA-supplied tapes of migrating animals from the Cook Strait.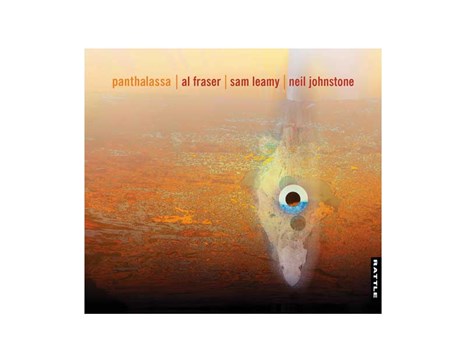 The album tries to convey the strangeness of the marine environment as perceived by the animals, and if you turn off the lights and get in the sweet spot and just let the sound envelop you, it really is what the hippies used to call "a trip"!
The Impending Adorations—Allies
Paul McLaney is one of the great lesser-known names of New Zealand music, despite making no less than 13 albums under various monikers and having backed the likes of Anika Moa and SJD.
Allies is a beautifully moody album combining McLaney's nimble folk-style, fingerpicked guitar work with electronic textures and is the perfect accompaniment for curling up in a melancholy ball on a favourite old chair in front of a warm fire in winter. Paul says that one of the most affecting songs, 'Breathe In/Breathe Out', is an attempt to view the world through the eyes of his autistic son.
Keep up to date in the industry by signing up to Deals on Wheels' free newsletter or liking us on Facebook.